England captain Harry Kane with be joined by his Welsh counterpart Gareth Bale in a show of defiance by wearing "OneLove" rainbow armbands despite Fifa warning them not to.
Several countries approached the sports governing body in the run-up to the tournament, which begins on Sunday, asking to wear the armbands in Qatar in support of LGBTQ+ rights.

They received no response until Fifa announced a last-minute plan on Saturday for captains to wear different armbands for different matches complete with slogans including "Bring the moves" and "Share the meal".

Fifa's rules say items of kit can not be worn if the organisation considers them to have "political, religious or personal slogans" and both the Welsh and English FA are likely to be fined for breaching them.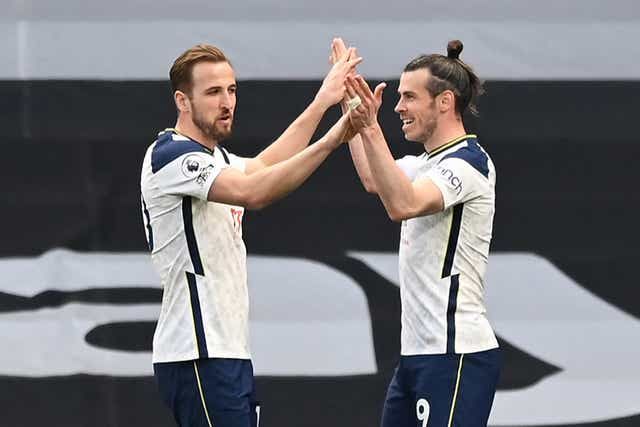 Harry Kane and Gareth Bale playing together for Tottenham
The organisation's president Gianni Infantino told a press conference in Doha there were "clear regulations on armbands".
He said: "We need to find topics that everyone can adhere to. This is an important element for us."
Same-sex relationships are illegal in Qatar and anyone found participating in same-sex, sexual activity can be punished with up to seven years in prison.
The country's stance has sparked outrage in the run-up to the tournament and a group of gay football fans held a protest outside its embassy in London at the same time as Infantino's press conference calling on FIFA to make the 2022 World Cup the last to take place in a country that persecutes members of the LGBTQ+ community.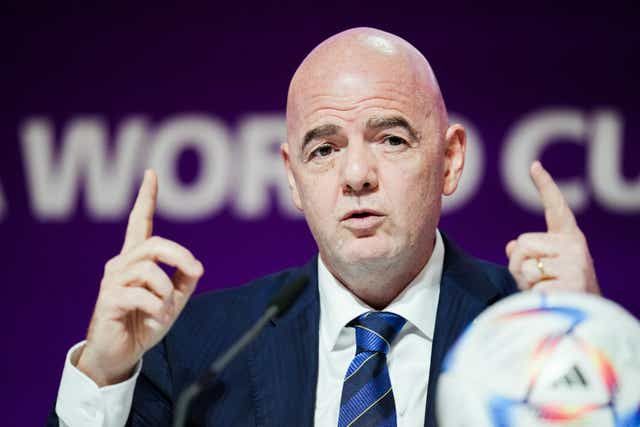 FIFA President Gianni Infantino during a press conference at the Main Media Centre, ahead of the FIFA World Cup 2022 in Qatar

Infantino's press conference did not help matters with the sports bureaucrat opening a bizarre hour-long monologue by saying: "Today I have very strong feelings, today I feel Qatari, today I feel Arab, today I feel African, today I feel gay, today I feel disabled, today I feel a migrant worker".

The spotlight is also on some of the famous names who have supported Qatar's hosting of the tournament with comedian Joe Lycett threatening to shred £10,000 if David Beckham refuses to pullut of his role as a Qatar ambassador.

The comic issued an ultimatum to the former England footballer after it was reported he had signed a £10 million deal with the FIFA World Cup hosts.

Lycett offered to donate £10,000 of his own money to LGBTQ+ charities if Beckham ended the sponsorship before the tournament started.

If not, Lycett has said he will livestream himself shredding the money along with Beckham's "status as gay icon".