A remodel by architect Peter Goodhue transforms a dark, cramped residence into an airy place for a young family.
Architect Peter Goodhue had to figure out how to bring light to darkness when taking on the renovation of this property in Fair Haven, Connecticut. The family living in the home had grown tired of its congested layout and shadowed rooms, which seemed smaller in the gray winter months. The couple wanted a larger second floor with room for a primary suite, separate bedrooms for the their kids, and an additional bathroom-a challenge in itself-but they also asked that the entire home receive more sunlight inside.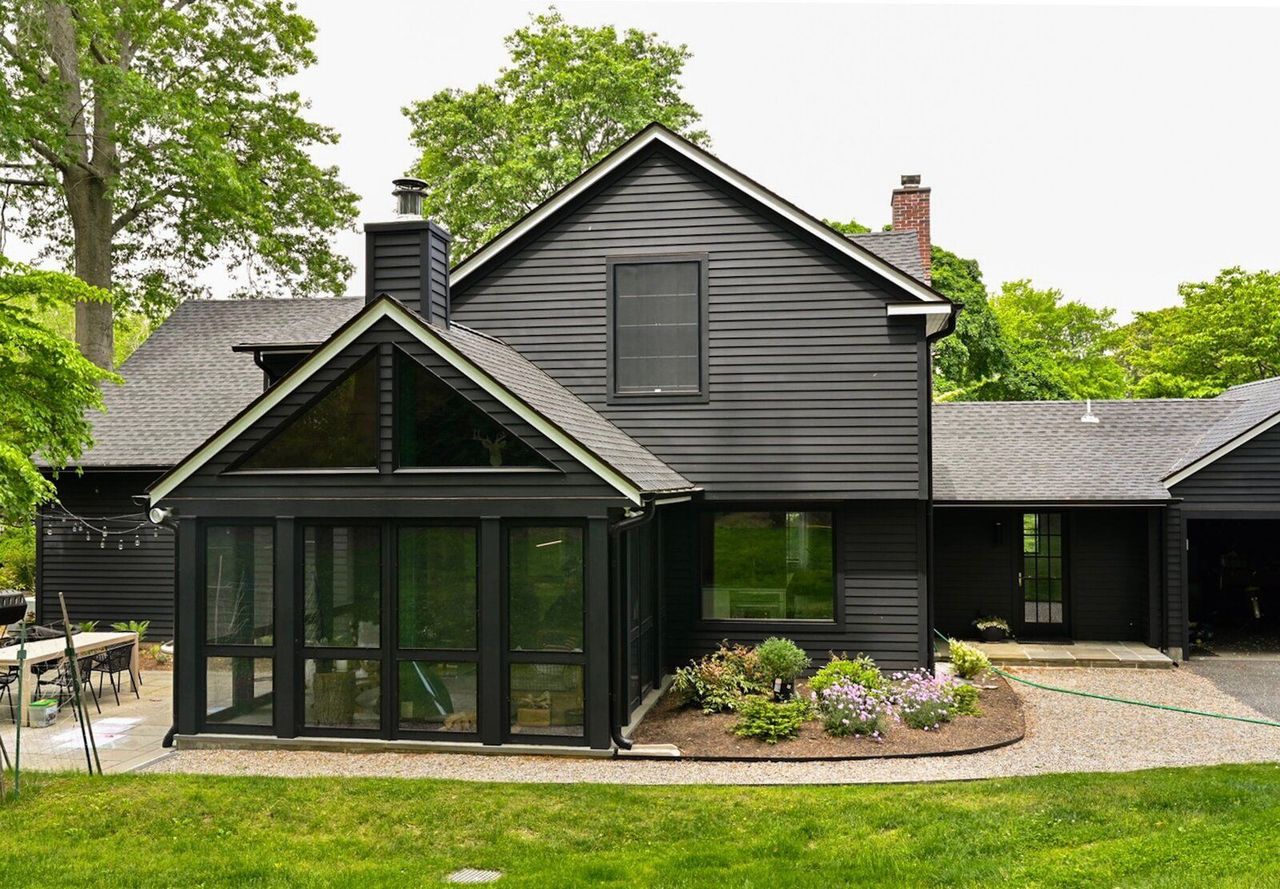 "The winter blues are real around here, and without sunlit spaces we all wilt like house plants in February and March," says homeowner Emily Billington of her request for more natural light in the home.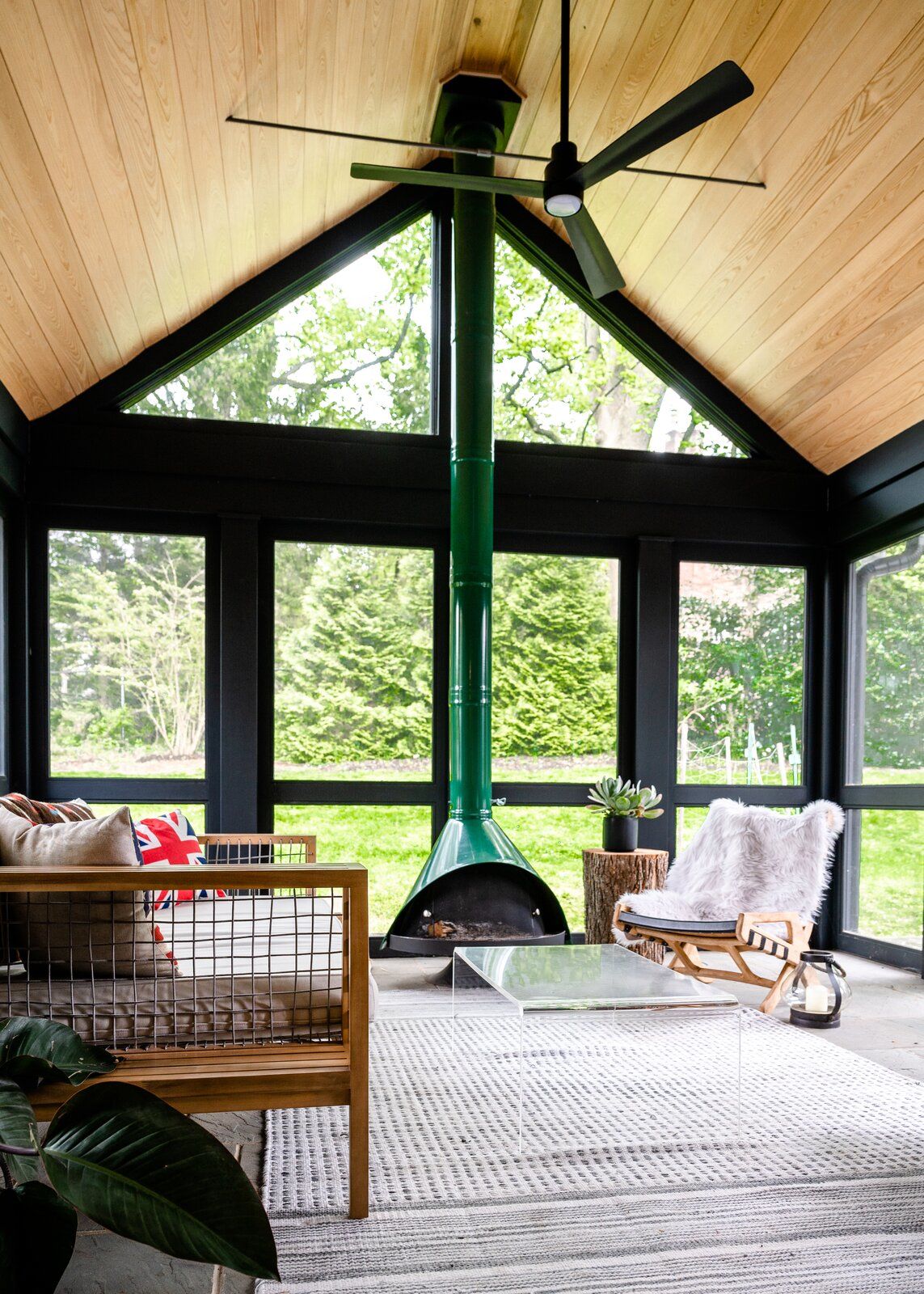 The existing screened porch was revitalized with glass walls by Andersen Windows & Doors. The new fireplace adds a touch of mountain lodge-inspired coziness.

"We explored a few options: One was to raise the roof over the left side of the house, but this would have been very unbalanced," Goodhue says. "We came up with the idea to remove the entire roof and ceiling structure over the center, ground-floor rooms, and add a true second-story addition. This would give the house balance."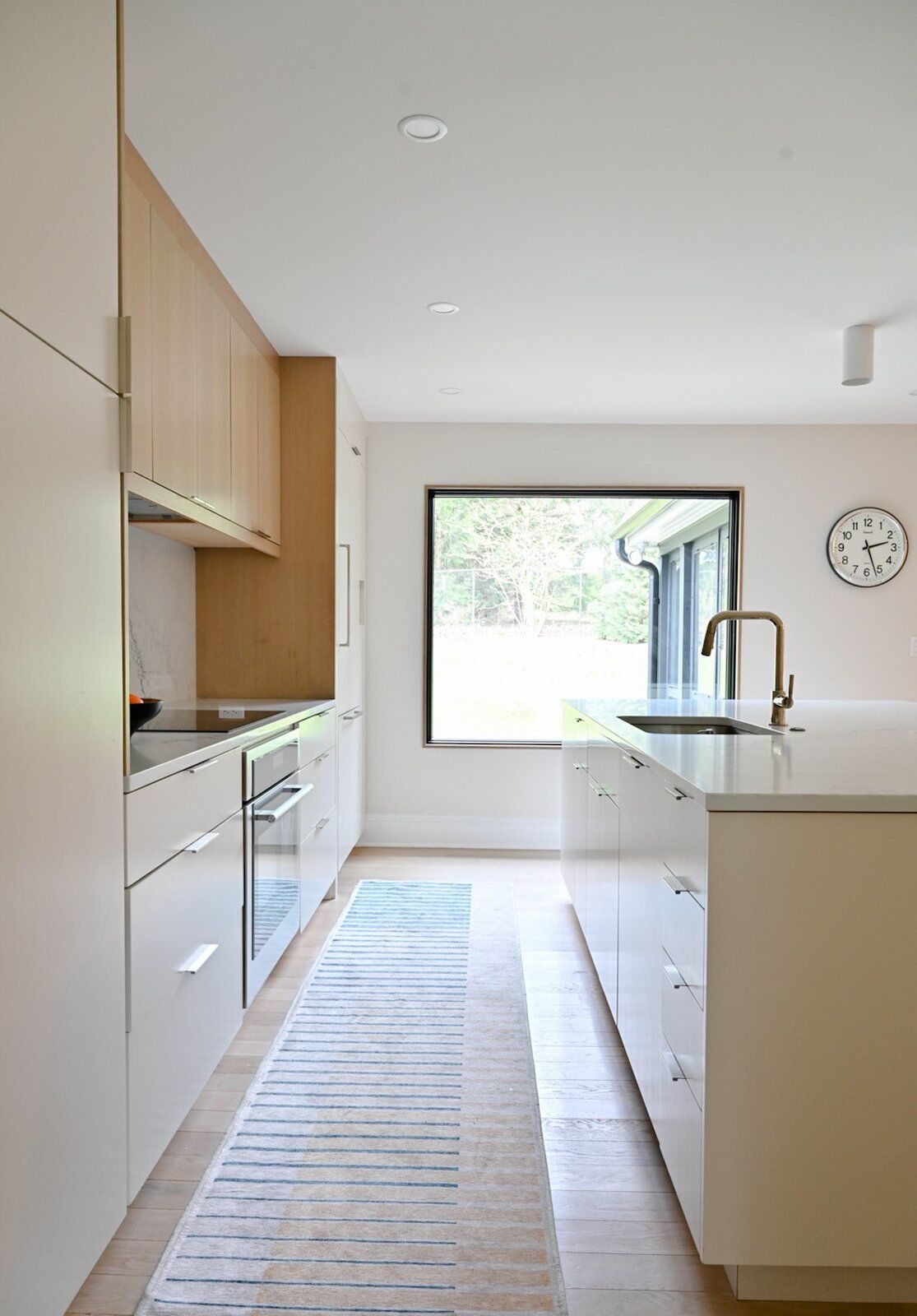 A maze of hallways dimly connected four bedrooms to a kitchen cave, which was solved by simplifying the layout and adding a picture window beside the refrigerator.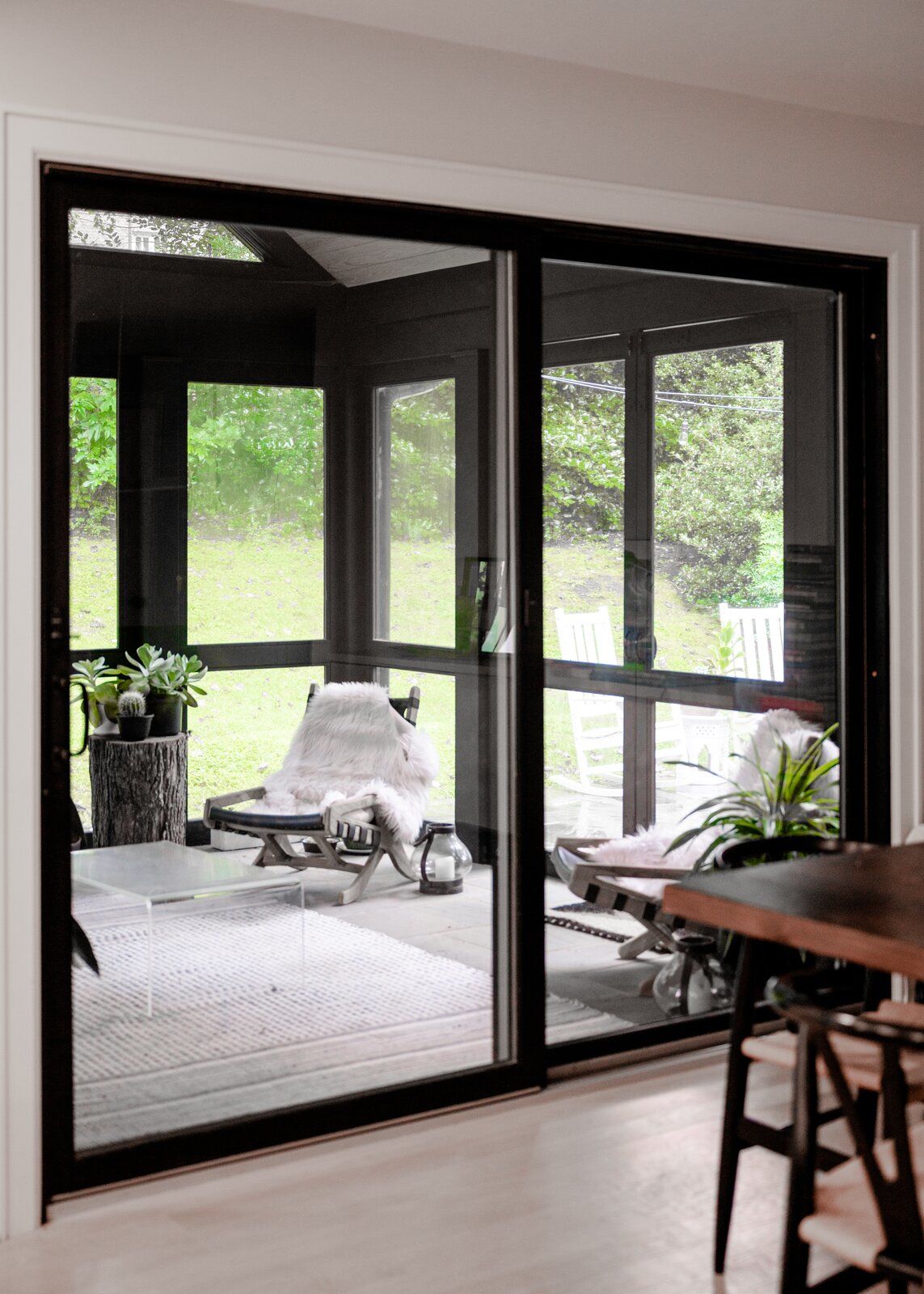 An eight-foot sliding glass door by Andersen Windows & Doors now links the dining room and screened-in porch.

The new layout also gave the house a refreshed style, since the owners opted to trade a traditional Cape Cod look for a more Scandinavian vibe. The retooled structure allowed for larger openings on the ground floor, and the opportunity to replaced nearly every window and door with an Andersen option.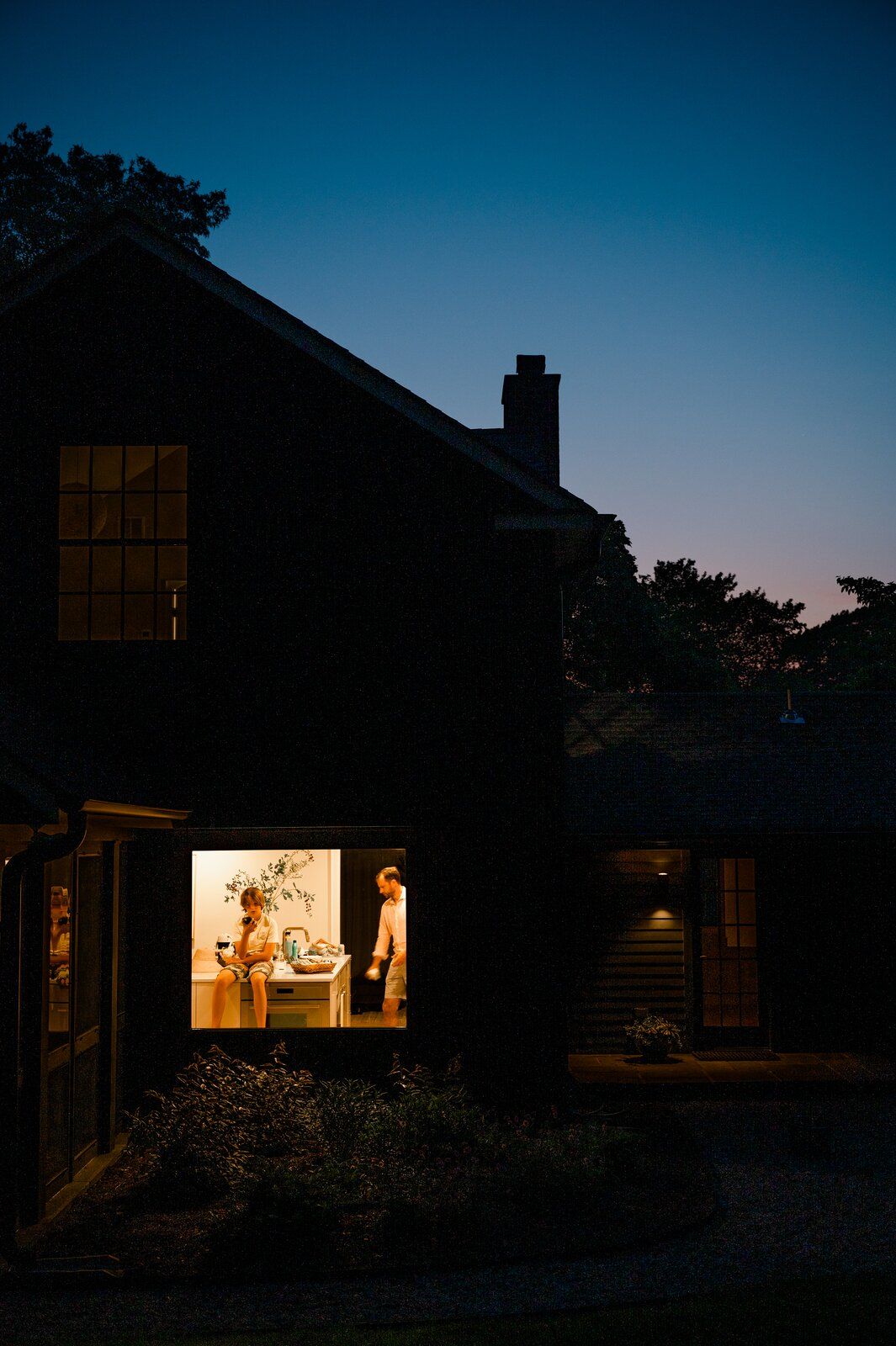 "Andersen products have figured in a majority of my projects over the years," Goodhue says. "I feel that they are a very good value, look nice, and are very dependable."

"The kitchen and dining rooms were blended into one room and given larger openings," Goodhue says. "The screened porch was tired, so we added the cypress ceiling and fireplace. We chose to use the largest possible Andersen sliding glass door for the dining space nearby to share the increased light."