A prefab sauna built atop a floating deck promises wellness with a view.
When Trolle Rudebeck Haar spent a year in an exchange program in Helsinki, Finland, he was able to experience the country's sauna culture firsthand. It made such an impact on him that the Lausanne University of Art and Design graduate got a bright idea for his final school project: a prefab sauna that floats on water.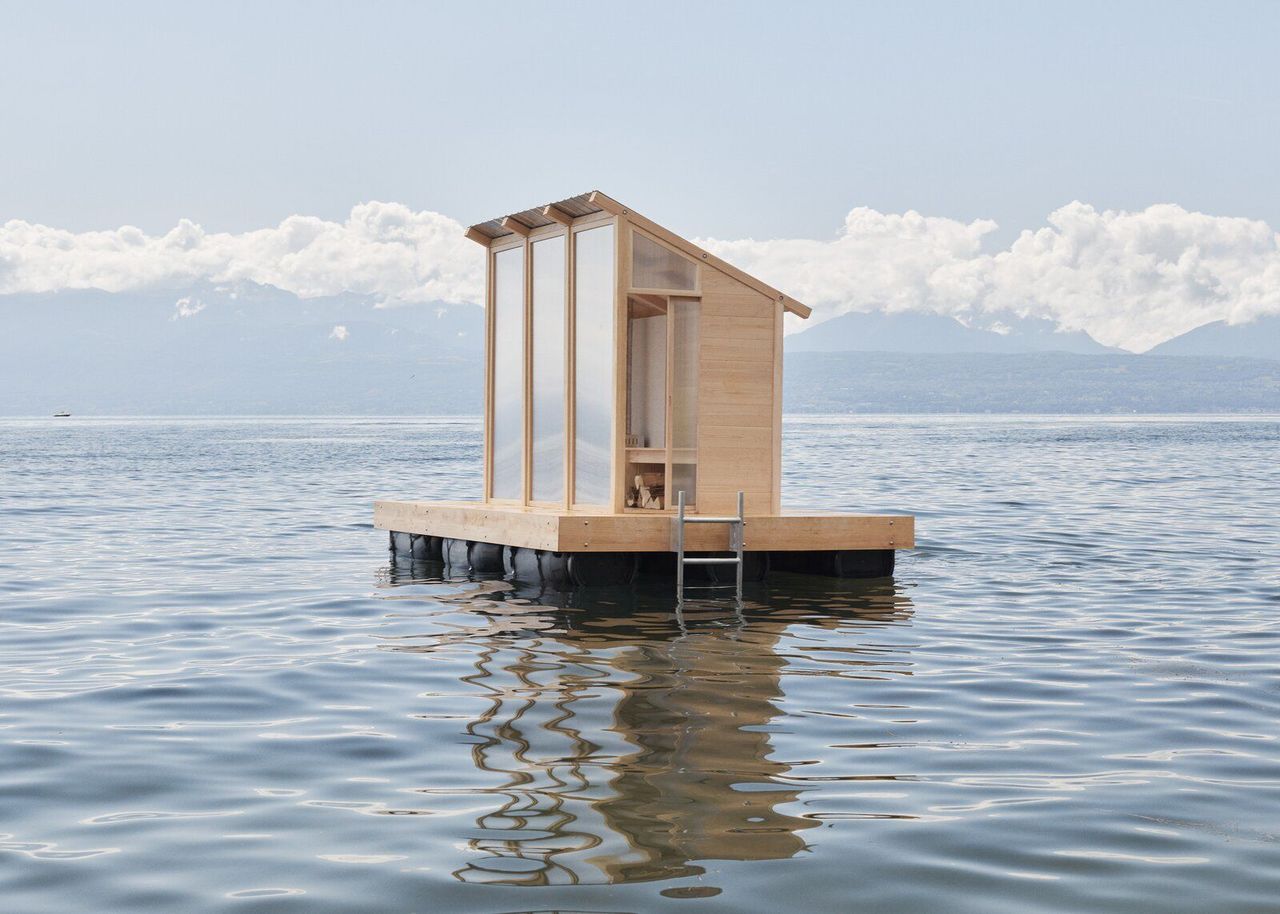 Löyly-the Finnish word for the steam rising from a sauna stove-is a floating prefab sauna made from Douglas fir. Here, it bobs in the middle of Lake Geneva, providing sauna-goers with a view over the water and the the Swiss Alps.

In a roughly 24-square-foot design, Löyly, as it's known, is crafted from local Swiss Douglas fir sourced from a nearby sawmill. Haar, who chose fir because it is both lightweight and durable, made it yet more resilient by applying a teak oil finish, which maintains the wood's natural look.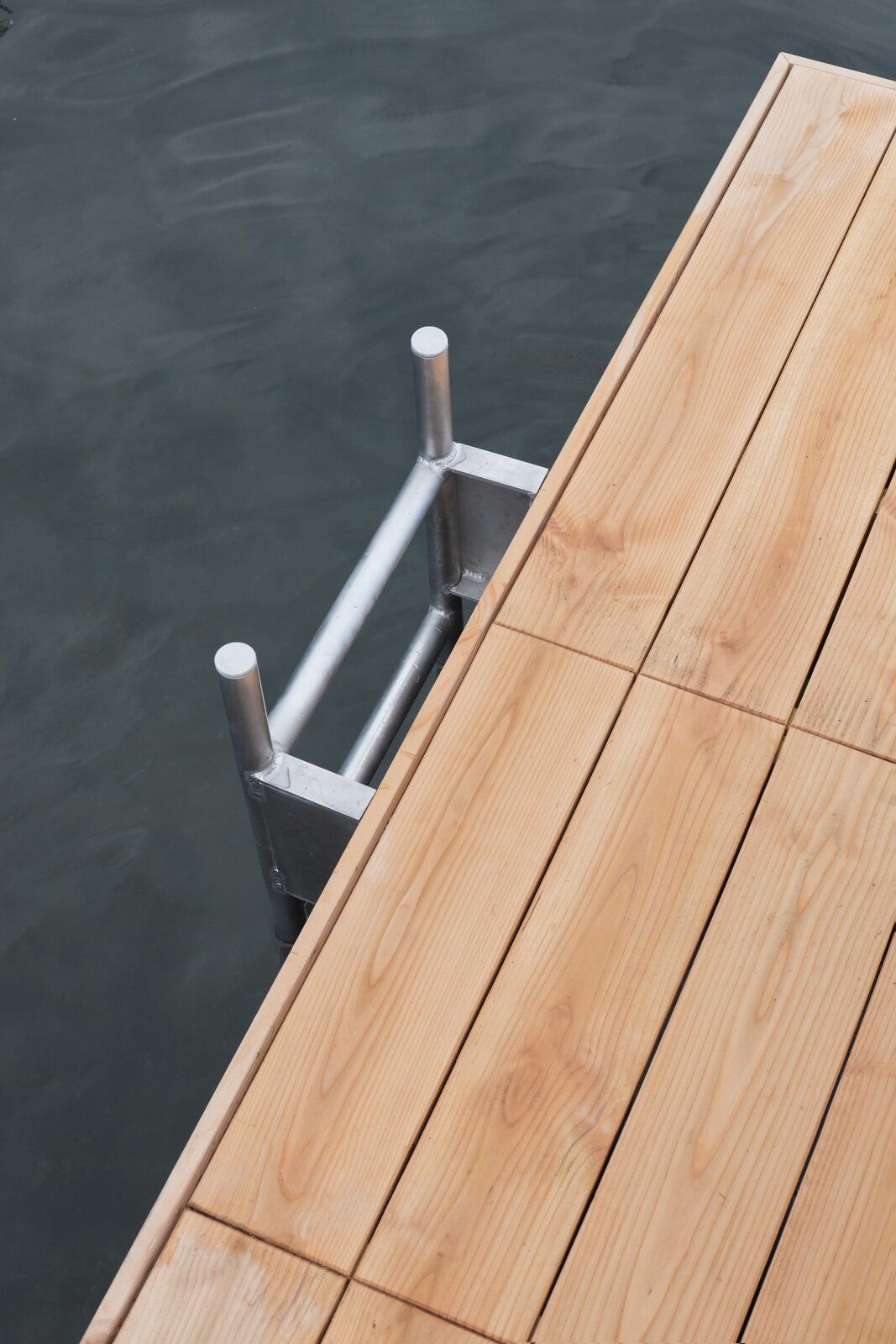 Hollow barrels fixed beneath the sauna'a deck make it float.

The sauna's entrance, a sliding door, is inspired by Japanese shoji screens. Inside is a small wood stove and a bench that seats as many as three people. In designing the sauna, Haar had to be mindful its weight both with and without people inside. "I was calculating the mass of every unit," says Haar, who goes on to explain that getting the barrels to sit at the right place in the water was a balancing act.

Installation required only six hours and took place both on land and in the lake. Haar designed it to be easily taken apart and reassembled, which he says makes it scalable in different applications. "I imagine it can be used for pop-up events, festivals, and urban planning projects," says Haar. "But, I hope that the actual scale of the structure stays small, so the sauna session is still a cozy and intimate experience."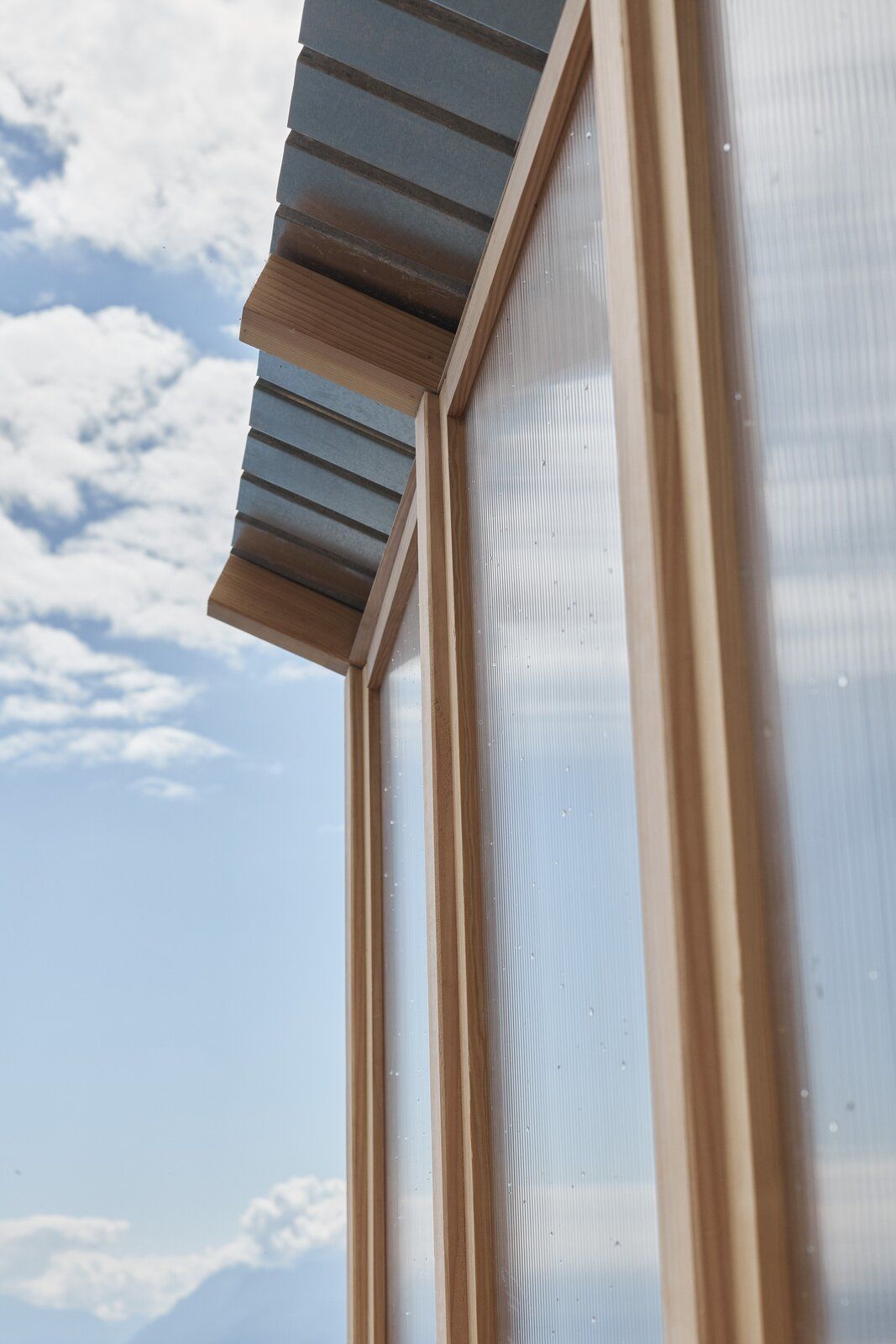 The roofing is galvanized corrugated steel, and the windows are transparent polycarbonate panels.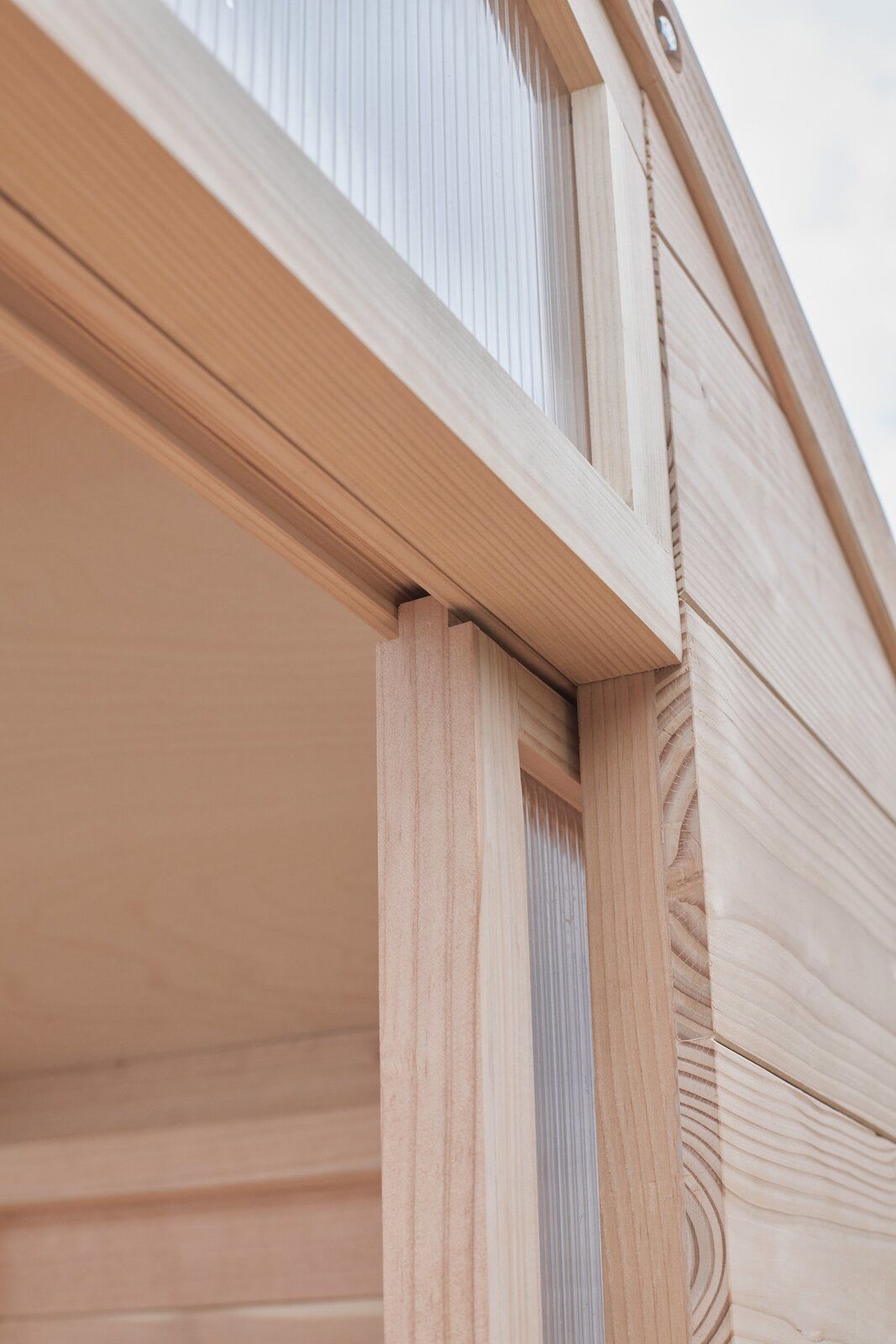 Löyly is made of locally sourced Swiss Douglas fir-a lightweight yet durable wood.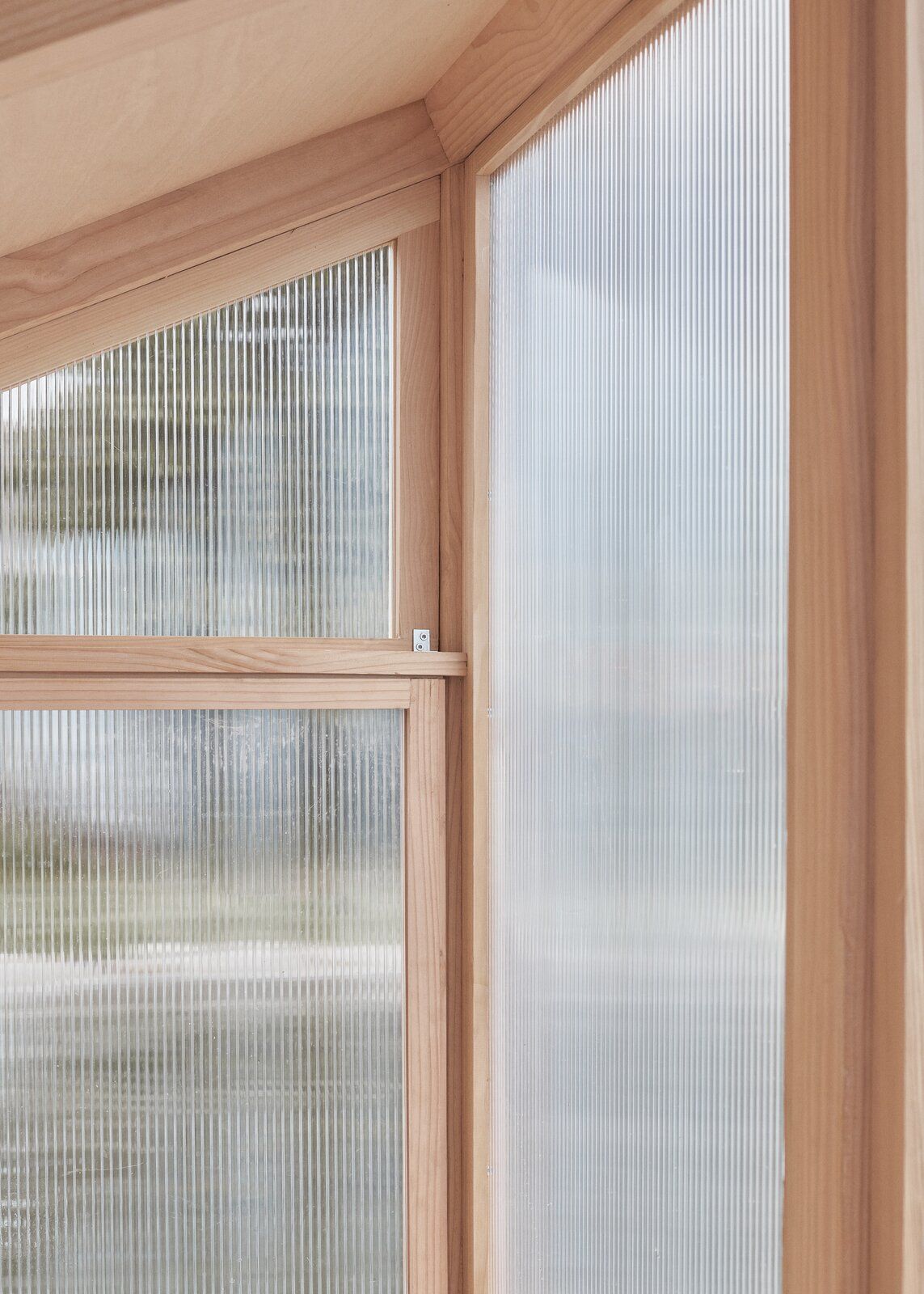 The sauna's sliding door is inspired by Japanese shoji screens.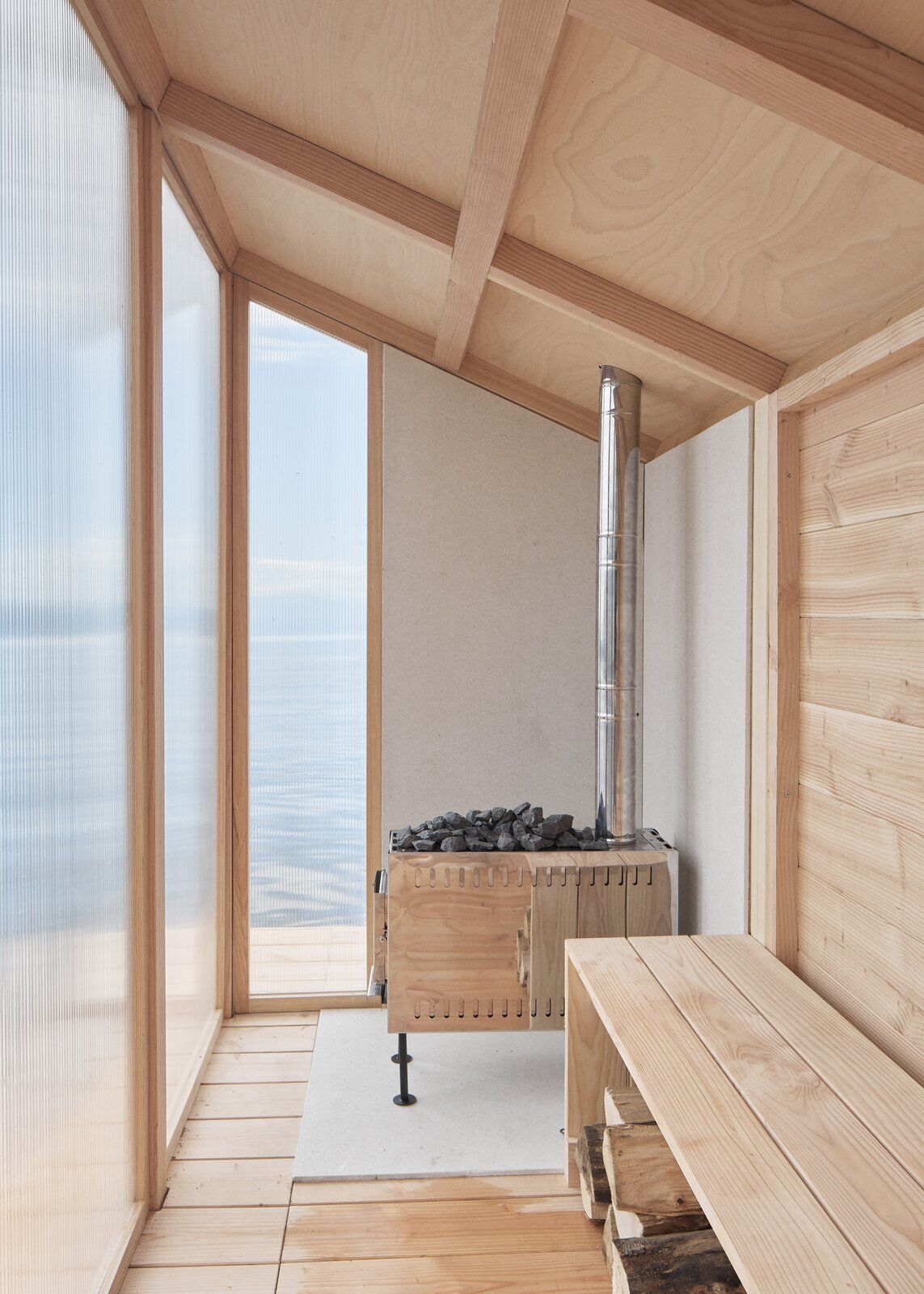 Haar got the wood-burning stove from a Russian camping company called Morzh. "I chose it because it's compact, transportable, lightweight, and easy to heat up," he explains.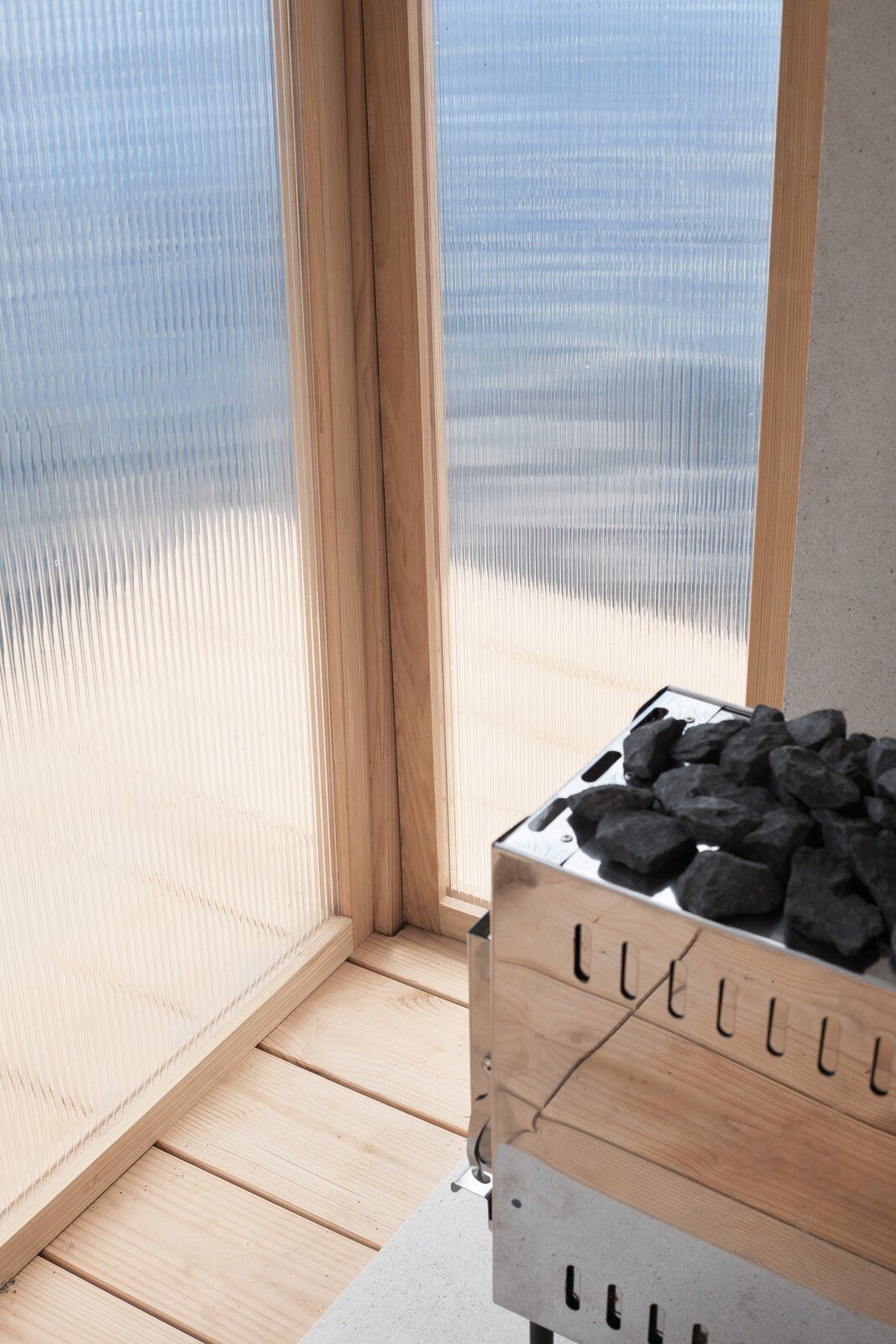 The prefab sauna provides guests with a cozy and intimate experience in a remarkable setting.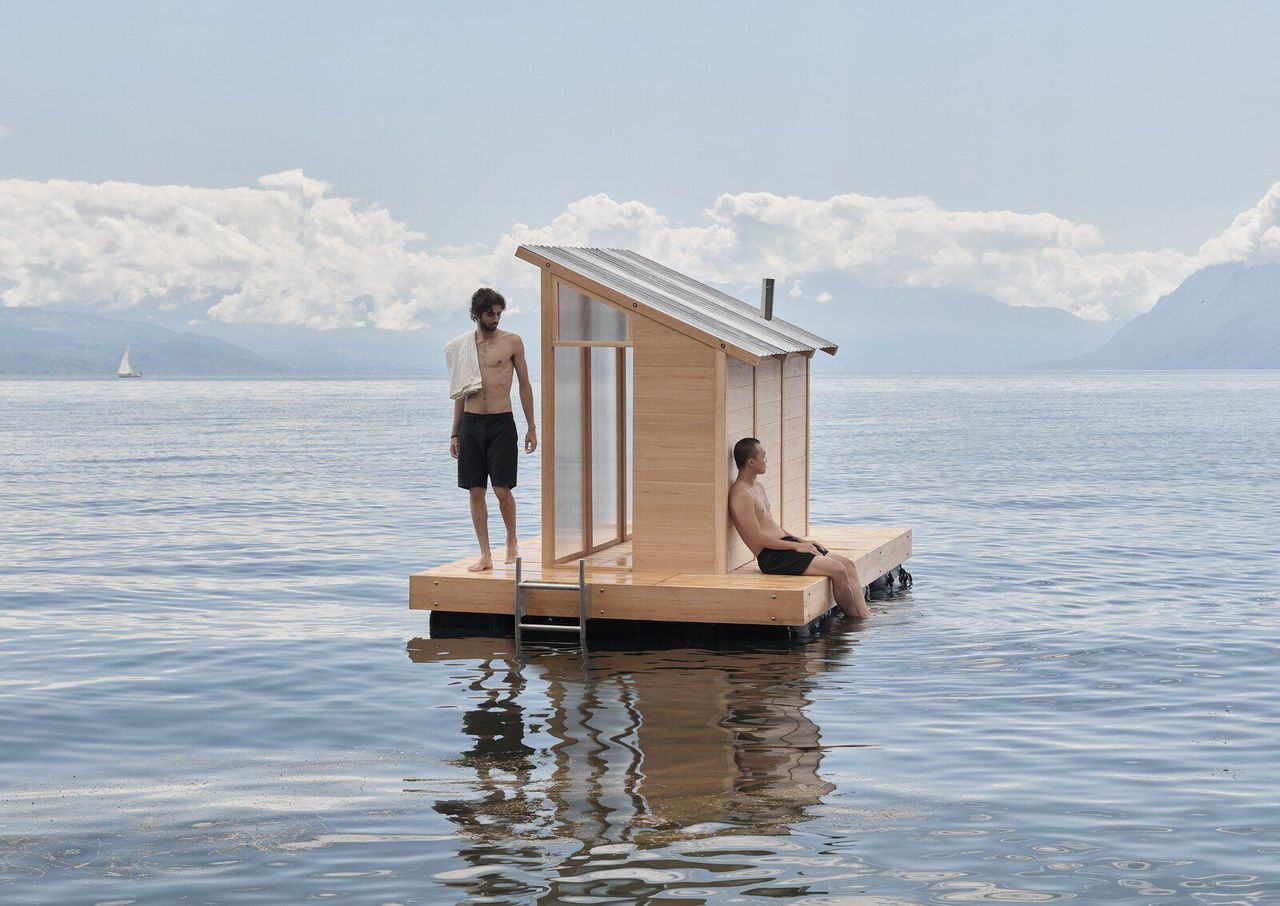 The entire structure was assembled in only six hours, and the process took place both on land and in the lake.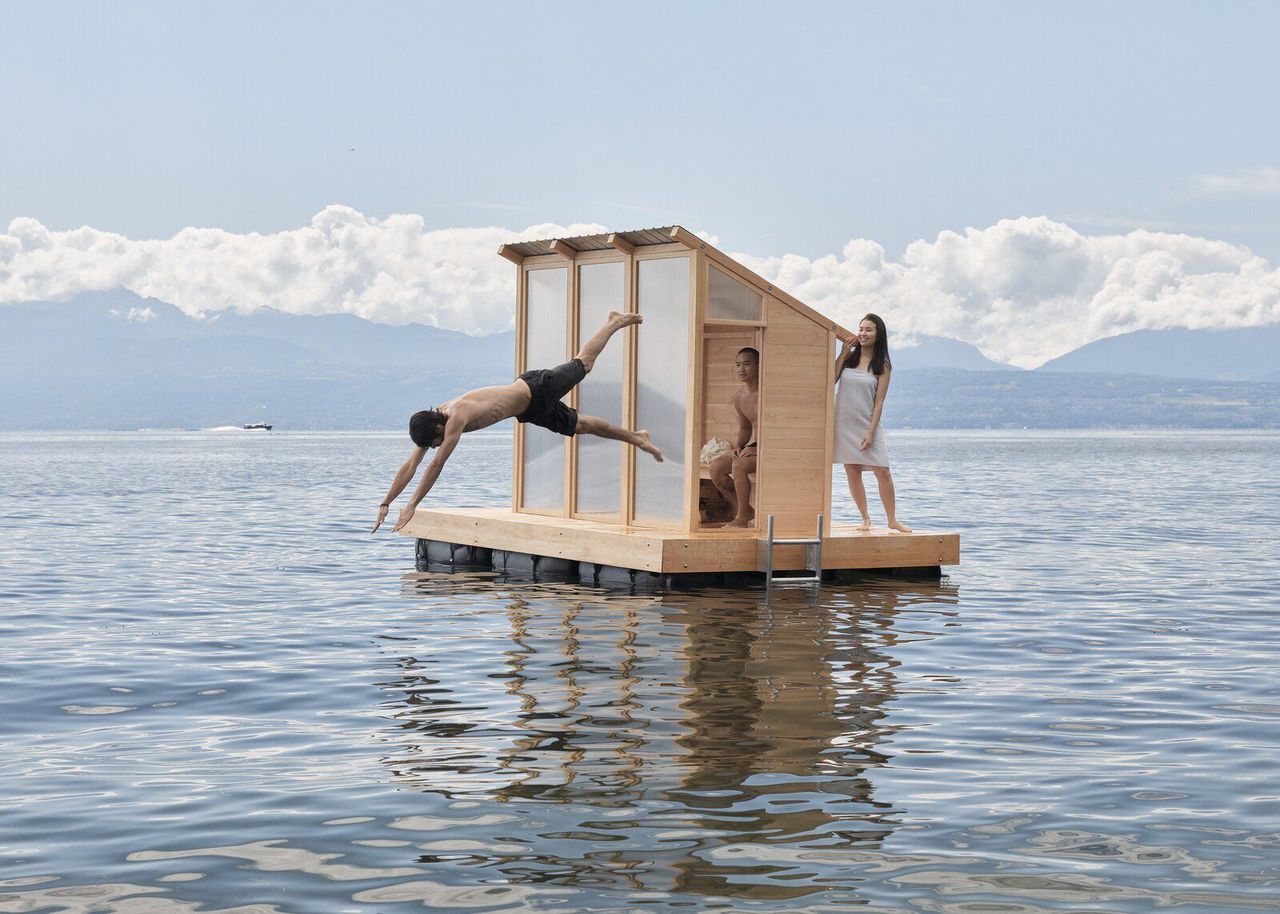 Löyly's middle-of-the-lake locale makes après sauna dips incredibly easy.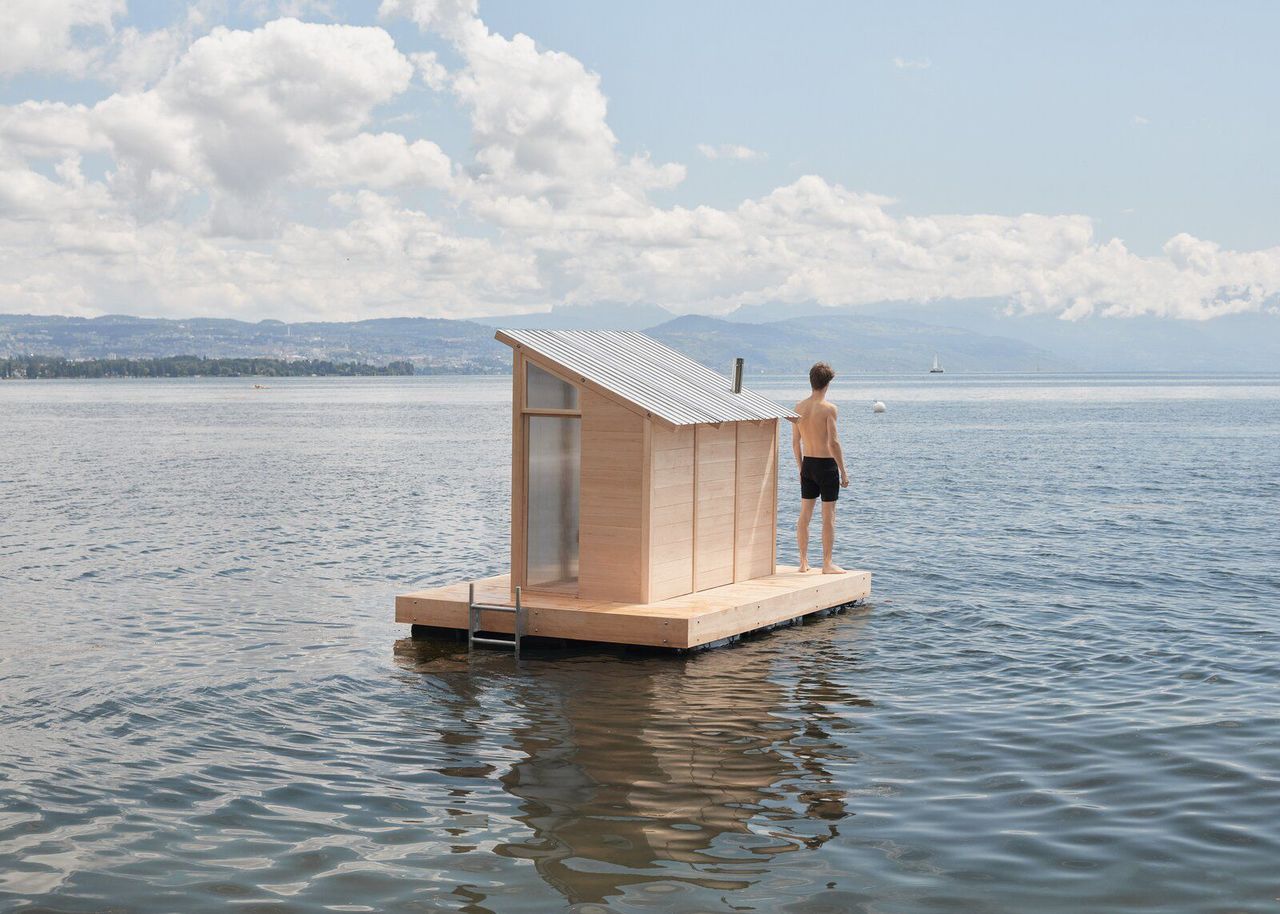 In creating Löyly, Haar envisioned a scalable prefab design that could be used at pop-up events, festivals, or urban planning projects.