Katie Holmes, Bella Hadid, and Kendall Jenner are fans of the bolero sweater
Unique, strange, eyebrow-raising fashion has the tendency to blow up in Hollywood (just as it does on TikTok) — and while it's always up to you to decide if you're actually down to try it, there's a style piece that's caught our attention that's both confusing and genius, and we think it's 100 percent worth a test drive.

Katie Holmes wore it while out in New York City, Bella Hadid has been wearing it time and again on her city outings, and Kendall Jenner styled it with her head-to-toe Alo workout look — this mysterious "it" being sweater sleeves, also known as bolero sweaters or sometimes even shrugs, that's what.

So what in the world are sweater sleeves? Well, they're exactly what you think. They're just sleeves, hence the name "sweater sleeves," and the idea of a barely-there, ultra-cropped sweater. Sounds strange, right? It does. But it's pretty genius, especially as we navigate these tricky, temperamental spring days.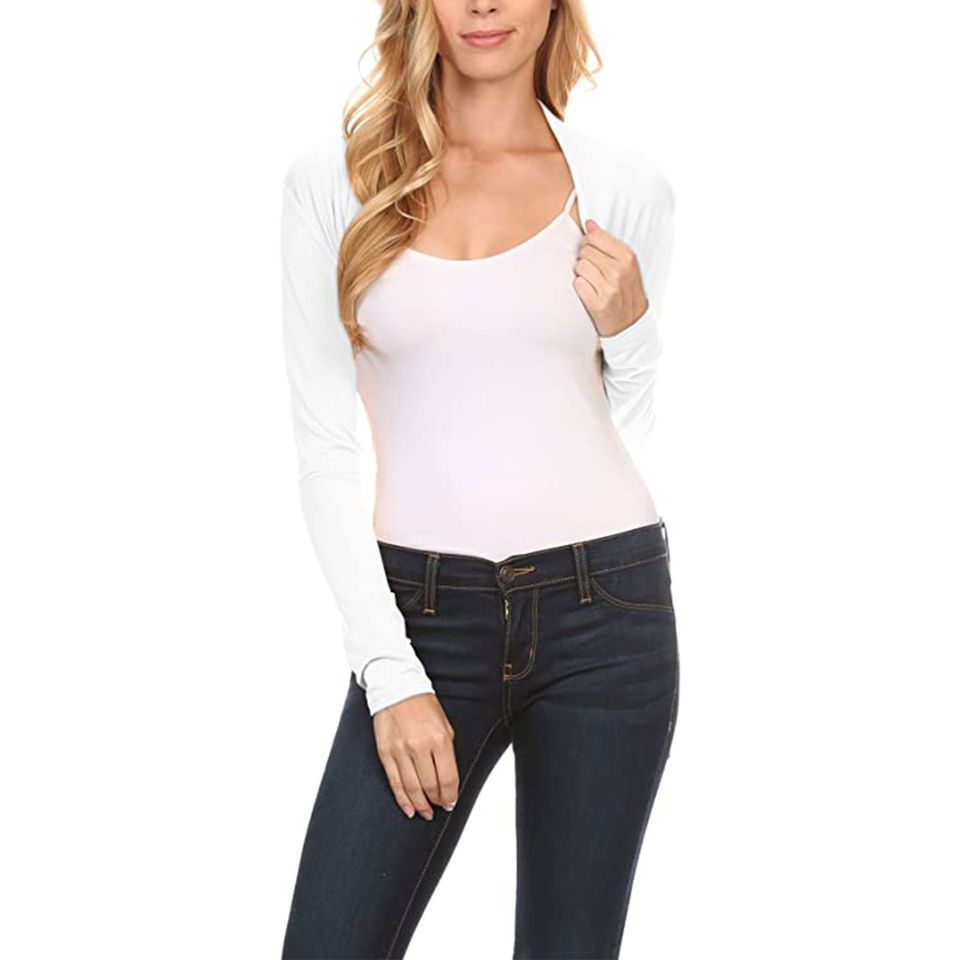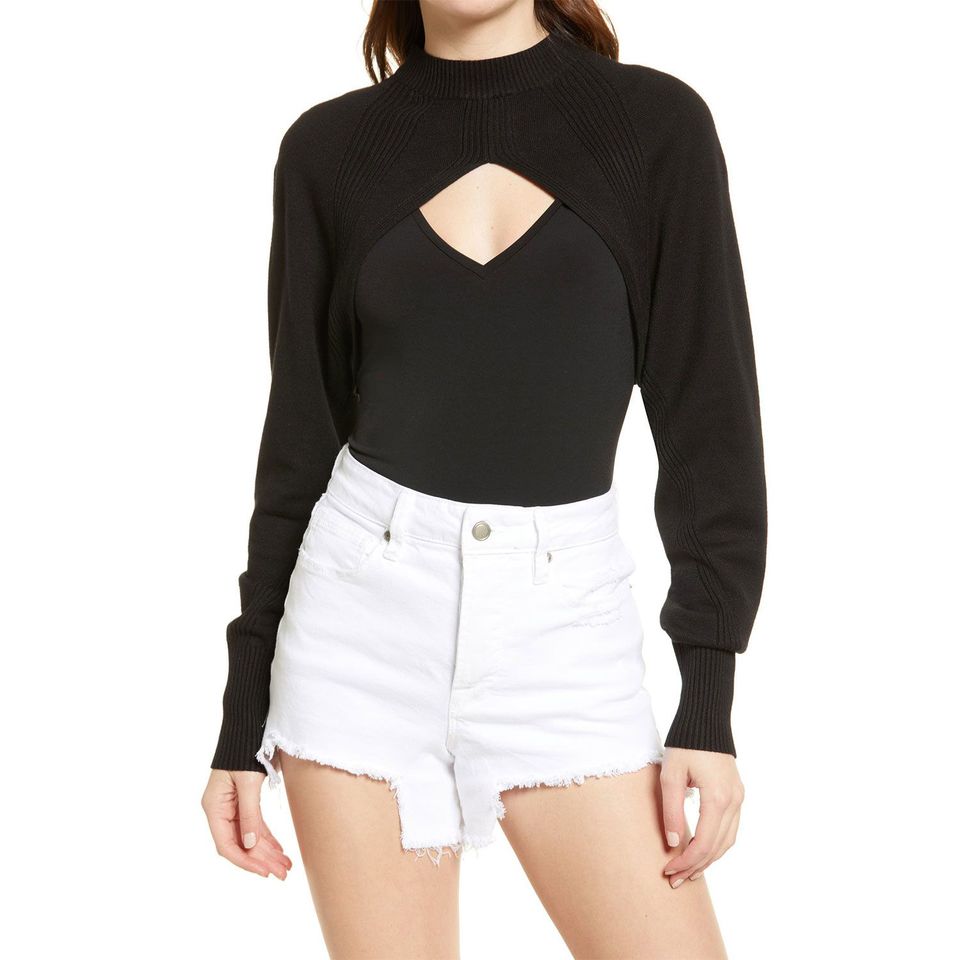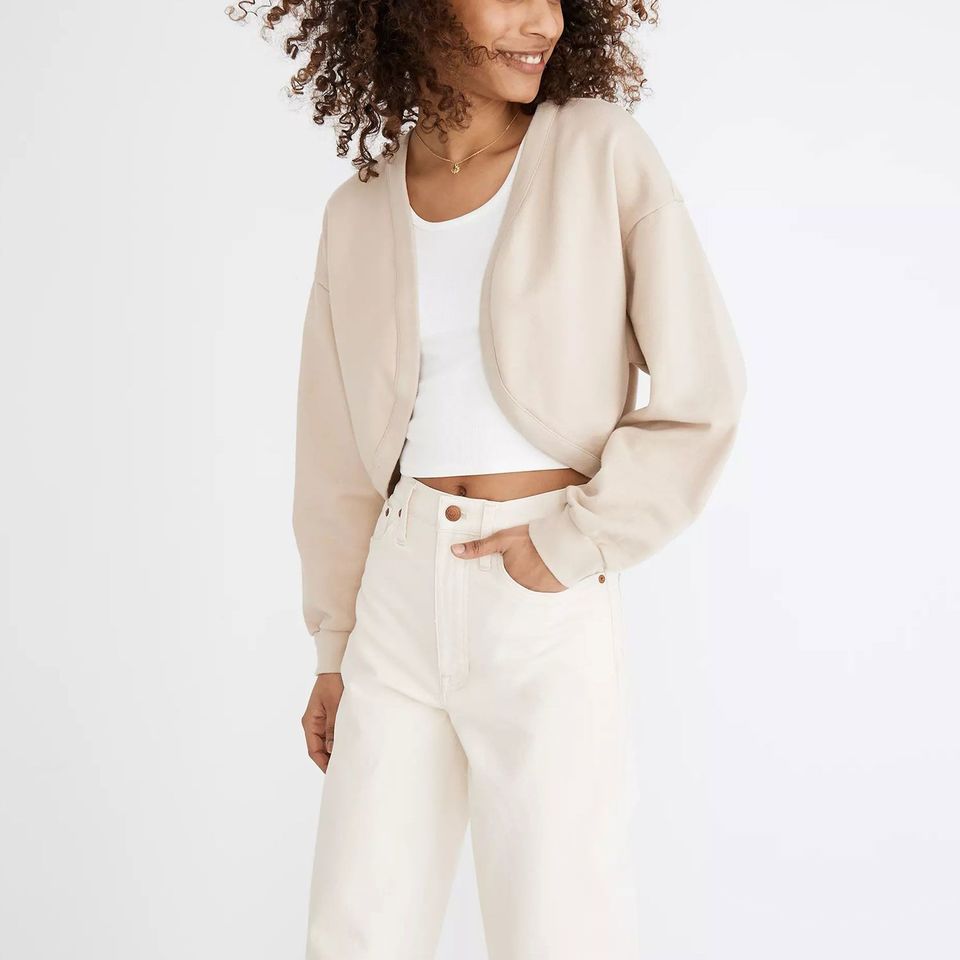 While we love our traditional spring layering staples like blazers, leather jackets, and sweatshirts, sweater sleeves offer the unique opportunity to show off more of what's underneath. As in, the teeny, tiny piece isn't overwhelming in the sense that it totally covers up your outfit, like when you're wearing a full sweater, but it still provides warmth where needed (aka, on the arms and shoulders). Plus, bolero sweater shrugs allow you to wear your favorite summer pieces a few weeks, if not months, early, like tank tops and camis.

Many brands have churned out their own take on sweater sleeves, which means you'll easily find a style that aligns with your taste. There are sporty-leaning ones like this Alo Yoga one Jenner wore, as well as more elevated options like this Good American knit shrug or this emerald pick from The Range that's made from a lightweight cotton blend.

Scoop up some of our favorite bolero sweaters below.