With the help of a few bridal fashion experts, we've highlighted and predicted the top six bridal fashion trends you can expect to see in 2022.
From Ivy Getty's modernistic 'broken mirror' wedding dress to Ariana Grande's iconic Audrey Hepburn-inspired look, 2021 gave us some of the best bridal fashion moments to date—and luckily, 2022 is predicted to be no different. If Bridal Fashion Week showed us one thing these past two seasons, it's that the dresses we can expect to see next year will be nothing short of show-stopping, unforgettable, and timeless. Specifically, individuality and personal taste will really set fashion trends in 2022 apart from those in past years.

According to Sharon Sever, Galia Lahav Couture's head designer, 2022 will be a year of powerful and bold changes when it comes to bridal fashion. Sever shares that there will likely be an emphasis on sustainable and environmentally-friendly designs.

Even more, we'll notice a continued shift towards bold and statement-making pieces, for both gowns and accessories. "We are expecting to see fashion which is flamboyant and non-apologetic," the designer tells Brides. And as we begin to leave another year of uncertainties behind us, the designer believes that one thing is guaranteed—2022 will be a year full of fun, innovative and exciting looks down the runway and aisle.

Want to learn more about what's in store for 2022? Keep reading for the top six bridal fashion trends we're predicting for the New Year.


The Second (or Third) Look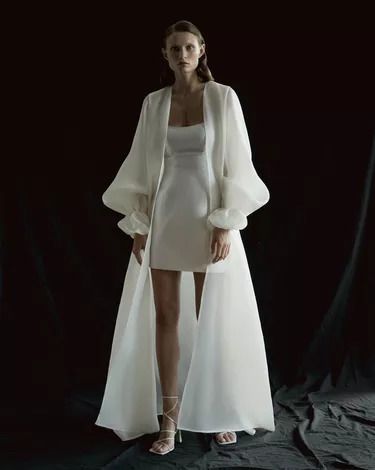 What's a wedding without a wedding gown, right? While traditional wedding dresses will always remain popular, Nadia Bundziak, founder of NDS The Label, believes that the idea of a second look will become even more significant than ever before. "There are still a lot of brides that will want to experience the full bridal effect," explains Bundziak. "[Though], I do believe the second wedding look will only get more mainstream as celebrities take on switching between two, or even three. bridal outfits throughout their wedding day."


Sustainability at the Forefront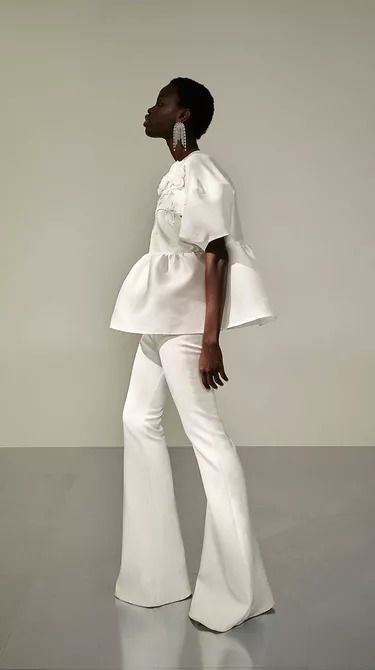 Server and Bundziak both agree that sustainability will be at the forefront of bridal fashion in the coming year. "Brides today are more interested in sustainability than ever before; they look for pieces that are versatile enough to be styled differently, worn repeatedly, and translate to post-wedding life seamlessly," says Bundziak. For NDS The Label, the designer adds that the main focus for her upcoming collections is answering the question: "Can she wear it again?". This means that for 2022, we will see more eco-conscious bridal designers take off in a new way—and in some cases—collections that are simpler and more wearable.


Traditional with a Twist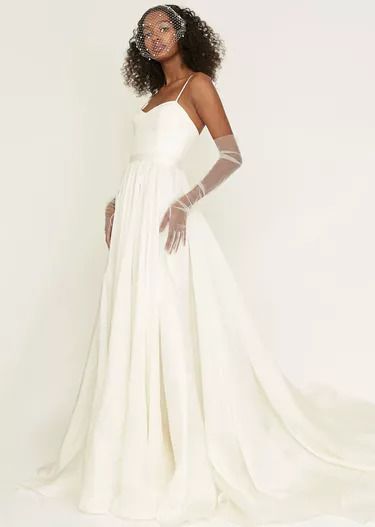 We expect to see brides mix-and-match traditional gowns with contemporary and fun accessories to accent their looks. Take Lily Collins as an example, who sported an ethereal, fairy-tale bridal hood designed by Ralph Lauren on her wedding day. Bridal gloves, birdcage veils, and bridal hats will also be seen everywhere in the new year. "Accessories can be multi-functional and act as embellishments to your dress, [such as] evening bags or chokers," Sever adds.


Alternatives to the Classic Gown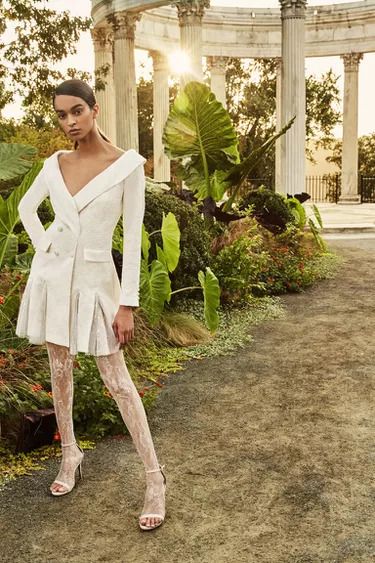 Whether it's for a second look or your walk down the aisle, bridal suits, separates, and mini dresses aren't going anywhere. This trend allows brides to show more of their personal style—plus, brides can have the best of both worlds with a classic ceremony gown and a fun reception look. "We should keep in mind that micro-weddings, intimate ceremonies, and elopements are here to stay, and nothing is more fitting for that than a bridal suit or silk slip-on dress with a sheer cape over it," adds Bundziak.


Higher Necklines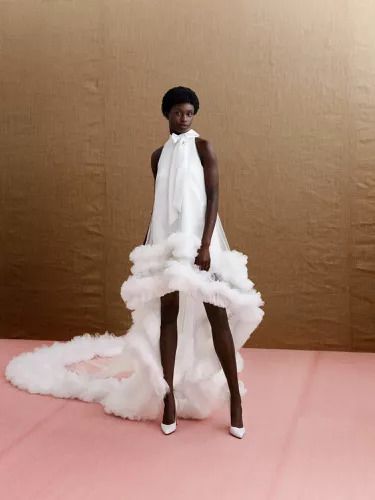 2021 made a great case for high necklines, from Lady Kitty Spencer's Victorian-inspired ceremony look to Paris Hilton's show-stopping Oscar De La Renta ballgown. Thankfully, this trend will surely carry into 2022, since designers like Yolancris, Viktor & Rolf, and Eisen-Stein featured high-neckline gowns in their Fall 2022 collections. We love how this trend is versatile enough to be designed with any silhouette, like dresses with cut-outs, curve-hugging gowns, and even grand ballgowns.


Pops of Color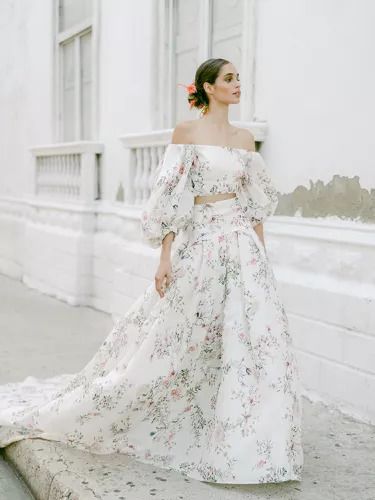 Colorful hues were no stranger to the 2022 bridal collections, and we absolutely love it! Andrew Kwon featured an array of pastel shades in his Fall 2022 collection, and Monique Lhuillier incorporated bright, colorful floral designs throughout her Spring 2022 collection.

Believe it or not, black accents are also a trend that we're keeping our eye on. Nontraditional bridal brand Scorcesa debuted a few tuxedo-hued gowns, while Galia Lahav and Vera Wang also incorporated the color shade color in their 2022 bridal collections.