History moves fashion (research Dior's New Look). So why does everyone suddenly want us to bare all?
A few months ago I joined countless avowed lifelong New Yorkers and moved to Los Angeles, whereupon I discovered that I hated all my clothes. Mostly these were the things that had carried me through the past two years: a kingdom of oversize khakis and men's button-down shirts, wide-leg jeans, candy-colored athleisure sets, a muted rainbow of cashmere crewnecks. I had newer things, too, the stuff I had bought during lockdown while planning for a more hopeful future: party dresses and statement tops intended for cocktails and dinners out, all puffed shoulders and flouncy skirts, generous silhouettes intended to ease me in to a less anxious life.

As I considered how to be in this new place, during this new time—which was less like living entirely free of fear than like cruising along with fear riding shotgun, like a motorcycle sidecar or an annoying mosquito—I realized that floating under tiers of tulle or shapeless cotton shirts suddenly felt all wrong.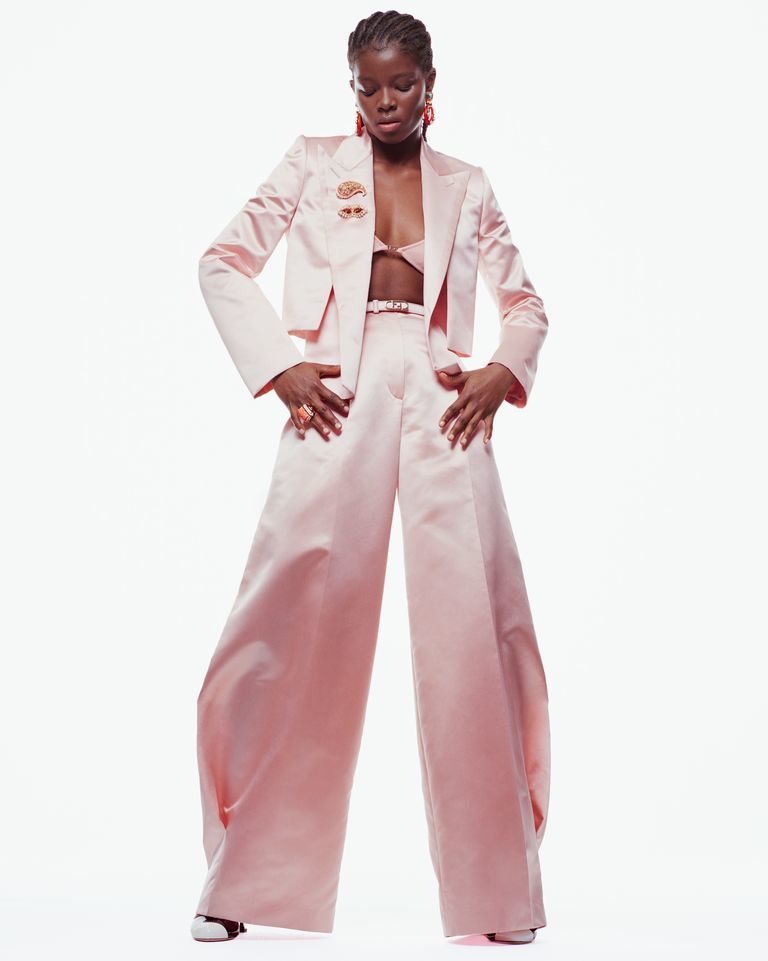 What I really wanted was something fitted and invigorating, an outfit that would make me sit up straight and make others take notice. I wanted to look intentional, like a Helmut Newton photograph. Really, I wanted a suit. Not a suit suit, but what Yves Saint Laurent famously dubbed Le Smoking, something a little slicked back, with a lot of sex appeal. The anti-sweatpant.

This was about more than just solving a sartorial snarl, and it wasn't just me. Plenty of designers seem to agree that it's time to tighten up. Karl Lagerfeld may have shocked people when he put Chanel-branded underwear as outerwear on the runway for spring 1993, but nearly 30 years later Virginie Viard showed the briefest of briefs with the maison's two-tone classic jackets, and hardly anyone blinked an eye.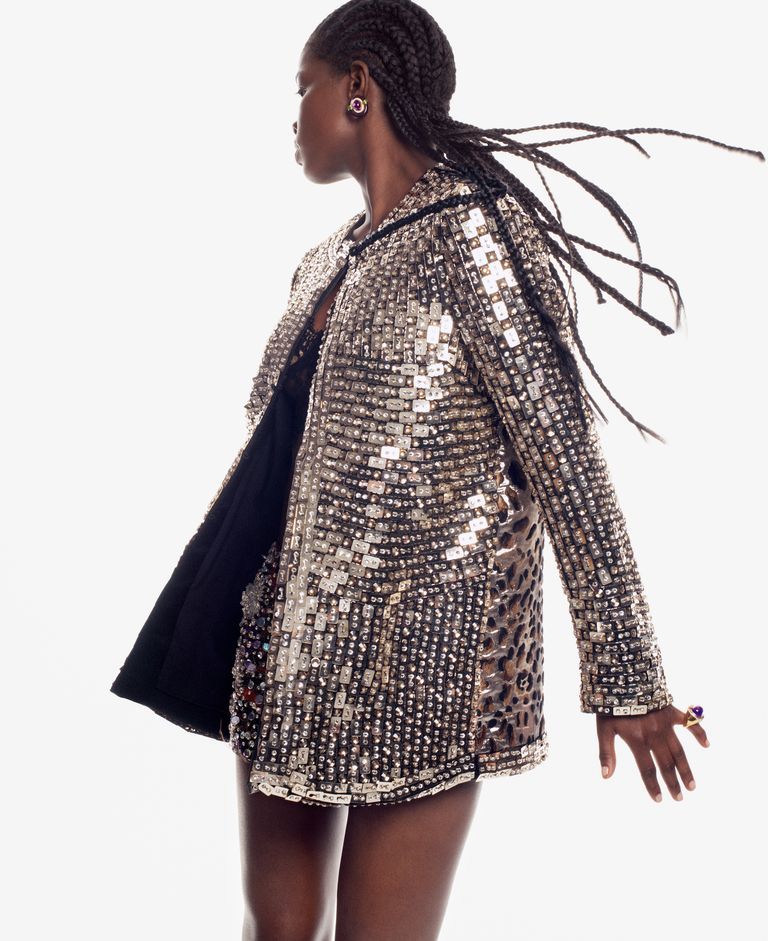 At Miu Miu, large swathes of torso were bared, bookended by preppy knits that ended at the fifth rib and pleated skirts that began well below the hipbone. At Saint Laurent, keyhole necklines gaped and plunged toward the navel. Two of Anthony Vaccarello's predecessors there, the ones who resuscitated the label's decadent loucheness, were not outdone: Tom Ford showed bra tops and sequins, lamé and leather and chain, and Hedi Slimane continued to build his name at Céline by clinging to the figure—tight. Even Hermès got in on the action, putting its expertise in leather goods in the service of bralettes, miniskirts, and crop tops.

The younger designer set is even less inhibited. Nensi Dojaka won the LVMH prize this year on the strength of her stringy gowns and more-flesh-than-mesh bodysuits. The Parisian provocateur Ludovic de Saint Sernin flaunted thongs, sculptural minidresses, and taut bodices made of tiny stretched strands of leather. "We were in such a digital world for a year and a half that it was really critical for me to reconnect with physicality," he told one reviewer, "in a way that you could almost grab it." (Some reportedly came close, at his show at the Institut du Monde Arabe, when the dancer Steven Fast strutted out in an almost imperceptible pair of briefs.)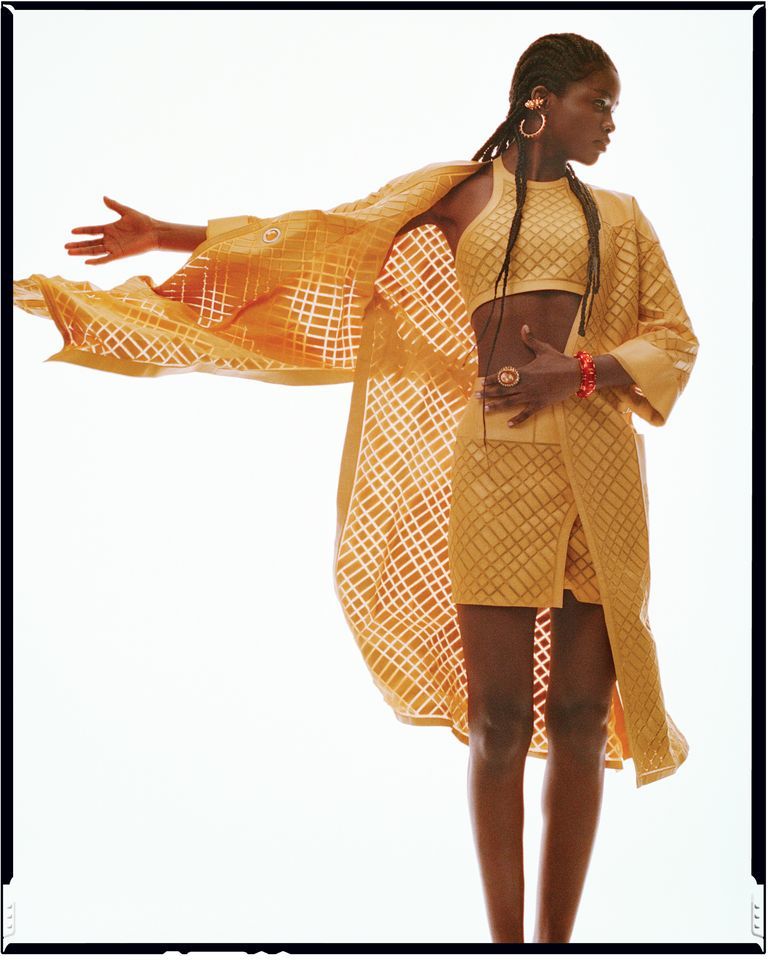 Pop culture too has served up plentiful ­bodice-rippers, both traditional and contemporary, from the Netflix smash Bridgerton to the amorous teens on Gossip Girl and its Spanish analog Elite. Esteemed actors like Benedict Cumberbatch and Bradley Cooper embraced the full possibilities of the body-as-instrument in their recent projects The Power of the Dog and Nightmare Alley. On smaller screens, too, the dominant style for Gen Z on Instagram and TikTok remains the thirst trap.

That said, not everyone is into the grin-and-bare-it-all. "I'm not a huge fan of this trend," says celebrity uberstylist Kate Young. "I don't have any tips! Except maybe don't."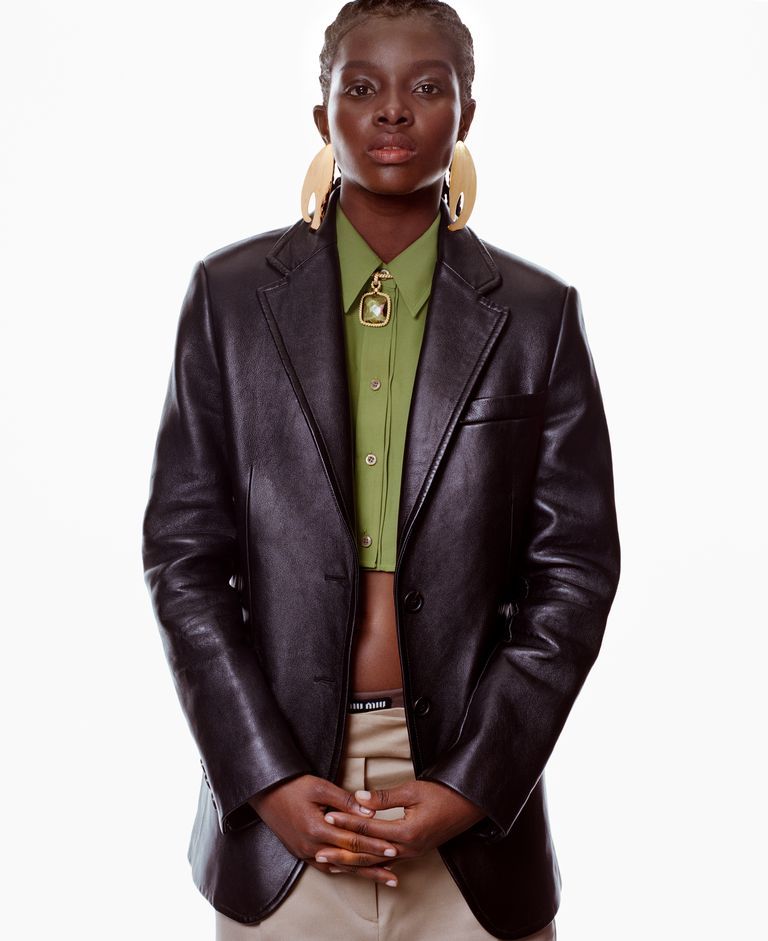 For those of us looking to shake things up, the novelty can be the point. "What we wear allows us to present different identities," says behavioral psychologist Carolyn Mair, author of The Psychology of Fashion. "Given that we've been so restricted for the past 21 months, it's not surprising we're seizing the opportunity to dress in a way that attracts attention."


"After our long hibernation, the time feels right to celebrate what brought us through: our bodies."

Perhaps that's the key to comprehending the current desire for sensuality. After our long hibernation and our staggered reemergence, the time feels right to celebrate what brought us through: our bodies.

If, after World War II, women found in the rounded shoulders and full skirts of Dior's New Look the armor to face a new world, a skin-tight celebration of the human form might be precisely what our wardrobes need now.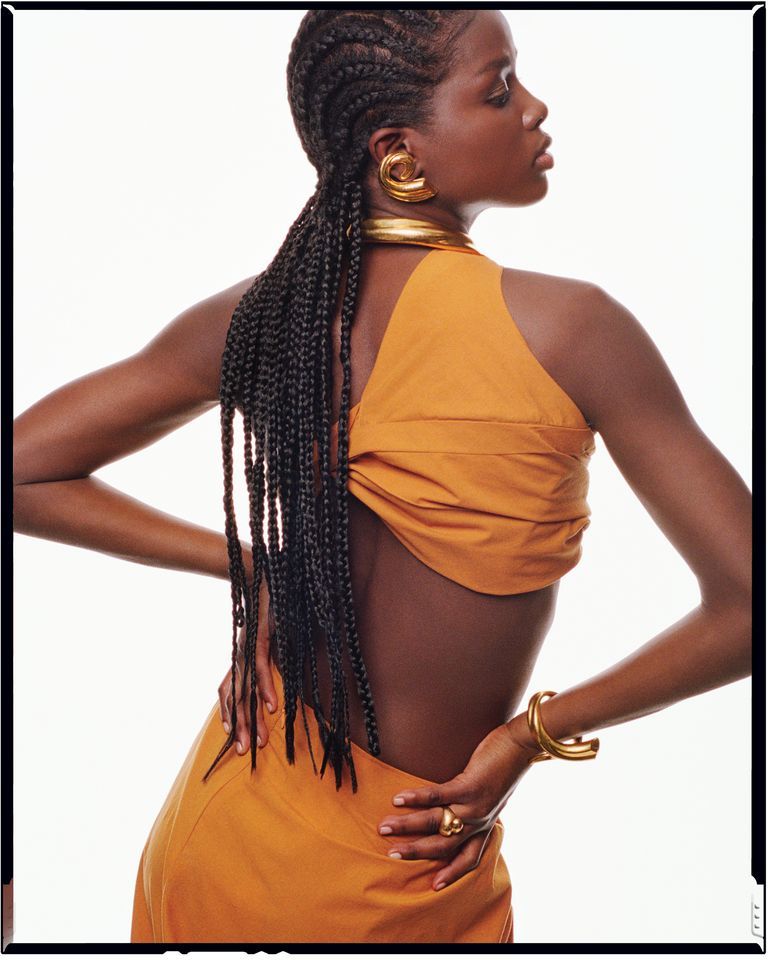 Mair lumps this kind of sex-positive style into a category she calls "dopamine dressing," explaining that the neurotransmitter has a placebo effect, and "motivates us toward a good result." In other words, more pleasure, less pain.

Similarly, she adds, "expecting something good to happen as a result of how we dress makes us more open to opportunities." This phenomenon is directly linked to an increase in confidence, which leads to better posture and more expressive mannerisms, all of which make you appear more attractive. Unfortunately for me, becoming more attractive to the late Helmut Newton is impossible, but I've invested in some seriously trim suiting nonetheless.

Ultimately, it's the fake-it-till-you-make-it mindset that's note-perfect for our unsteady times, and the real takeaway is as simple as a sheer top or perfectly tailored tuxedo: Dress for the life you want, waste no time, and never forget to rejoice in the body that's underneath the clothes. You get only one.