A police force has released audio clips from child sex offenders in the hope they will help prevent others from escalating into criminal behaviours. The move has provoked a split reaction, with a charity arguing that if it helps even one person, it is beneficial. However, a survivor of child sex abuse said they were upset that abusers had been given a platform by Avon and Somerset Police.
Was it a "brave and unusual" communications strategy or an "ill thought-out and ill-conceived" public awareness campaign?

The plan was to release a series of videos on social media with child sex offenders talking about why they offended and the impact it had on them and those around them.

Supt Dickon Turner, who spent three years leading the force's offender management scheme, said the aim was to help prevent others from abusing and ultimately, reduce the number of children being harmed.

"We think about reducing car crime and burglary, and perhaps domestic violence, but this is more serious isn't it? So why not try to think about how we reduce child abuse too?

"We know that sexual offences, particularly those against children, are amongst the worst to imagine, and people naturally find that abhorrent... but there is an appetite to hear about it, even if people are repulsed by it," he said.

But for one former survivor of child sex abuse the videos were "troubling".

"He [the offender] has reversed the burden of guilt, to try to deflect from himself, what he had done. There was little acknowledgement or sorrow about what he had done or for the victim or victims.

"They have been given a platform to say 'look at me, feel sorry for me', end of story.

"I find the message ill thought-out and ill-conceived and what Avon and Somerset Police should have done was to provide some balance... been more thoughtful, or at very least provided a story from the flip side, from the victim."

That view point was reflected by many people posting on social media in response to the force's clips.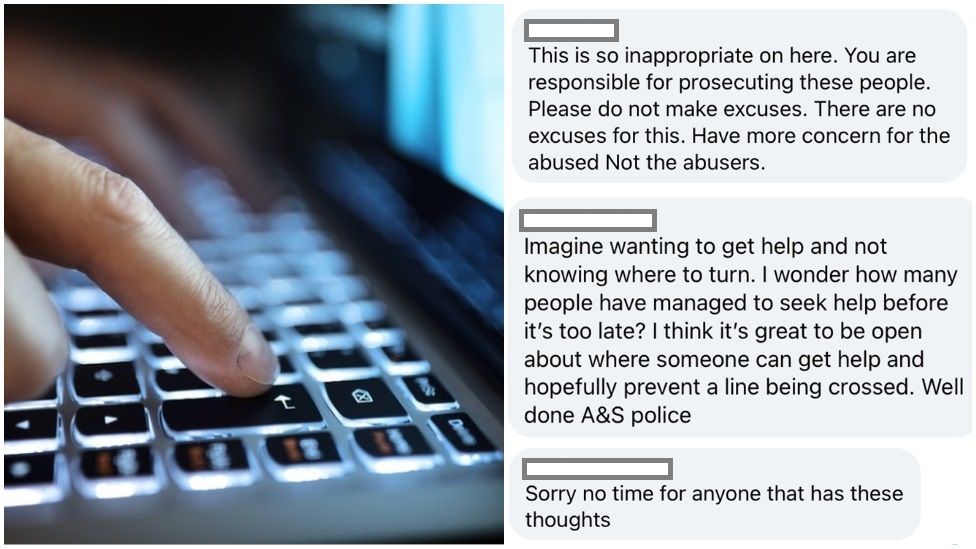 The clips had a mixed reaction on the force's Facebook page

Avon and Somerset Police said they wanted to focus on the offender to illustrate the preventative work the force does, adding that it should be viewed within the context of other communications also issued on the force website and social media.

A spokesperson for the force added: "Many of our campaigns focus on victims of crime, and that's obviously a hugely important part of the work we do.

"But it's also really important for us to show that we are proactively working to prevent these crimes and stop people coming to harm in the first place."

The videos were shared by the force, with the experience of one sex offender used on its Facebook page, and a second on its Instagram Stories.

The clips were read by actors to protect the offenders' identities and the short videos show an audio sound wave against a blue background with subtitles.

The force posted three videos on Facebook - none longer than a minute and a half.

After warning that the clip contains descriptions of illegal behaviour that some may find upsetting, the first video poses the question "Think you know what a sex offender looks like?".

It goes on to introduce a man who was leading "a double life" and had a secret addiction to viewing indecent images of children online.

He admits he had "an issue" with pornography, which developed into an "obsession" with images of sexual abuse against children.

He was convicted in 2017 and added: "This stuff really does ruin your life and the lives of so many people."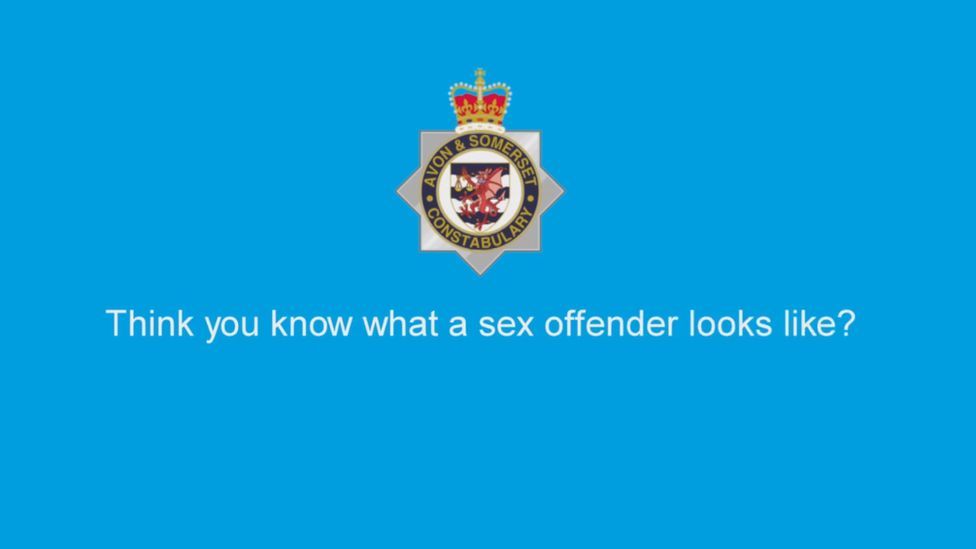 Four further clips, each of 13 seconds long, were also posted to the force's Instagram Stories that remain visible for 24 hours.

They shared the experience of Jon - not his real name - who has three separate convictions related to the making, possession and distribution of indecent images of children, between 2008 and 2021.

He was sentenced to a total of more than 10 years in jail during this period.

He said: "I knew what I was doing was wrong and illegal, but still was unable to break the cycle of offending.

"I lost all my friends and family. I've hurt loved ones. I ruined my chances of becoming a dad in the future."

Supt Turner said the audio had not been released in order to seek sympathy for child sex offenders.

He said rather there needed to be a level of public understanding in order to help prevent this horrific crime.

"There is a point in one's life that if you have those thoughts, you recognise they are inappropriate, and you have an opportunity to turn left towards offending or right towards doing something about it and stopping it in its tracks.

"But let's also be clear, if you do commit criminal offences, the police will pursue you, prosecute you and deal with you accordingly."

In the UK we do not know exactly how many children experience sexual abuse. However, children's charity the NSPCC said research with 2,275 young people aged 11-17 about their experiences of sexual abuse suggests it is on the scale of about one in 20 children in the UK.

It is estimated that only one in eight victims of sexual abuse come to the attention of the authorities.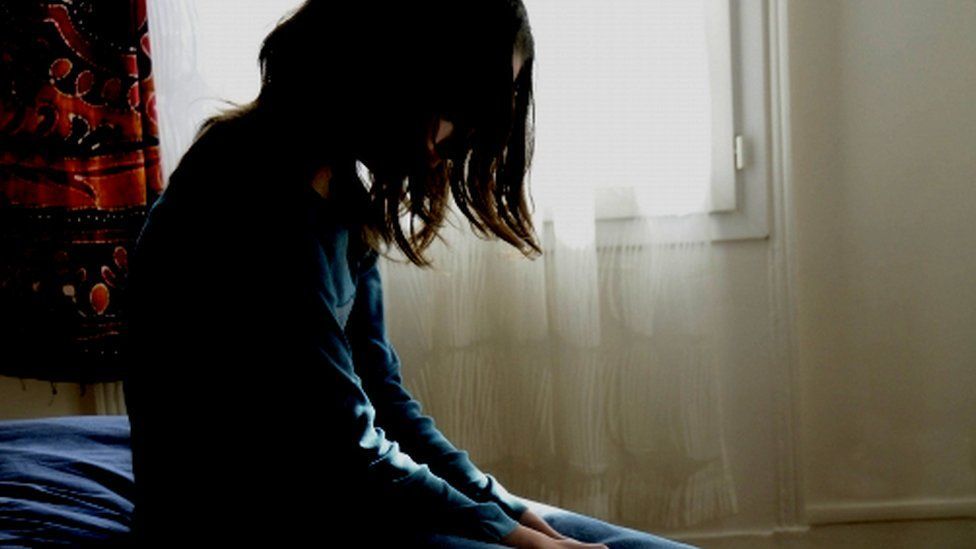 Victim support charity, the National Association for People Abused in Childhood (NAPAC), said that while survivors of child sexual abuse were likely to react in very different ways to hearing the clips, as well as helping potential offenders, it could have the positive effect of spurring a victim on to reach out for help.

Chief executive Gabrielle Shaw added the one thing that unites all victims was wanting to stop sexual abuse happening to anyone else, and if there was the opportunity to stop it happening, "then we have to engage with that".

Ms Shaw described the current scale of child sexual abuse as "astonishing", adding that it required a "holistic response" - that would include learning from offenders themselves.

"No-one wants to think that someone in their family or their friends is viewing indecent images, or hurting people," she said.

"But we need to recognise this is a lot more common than we think it is."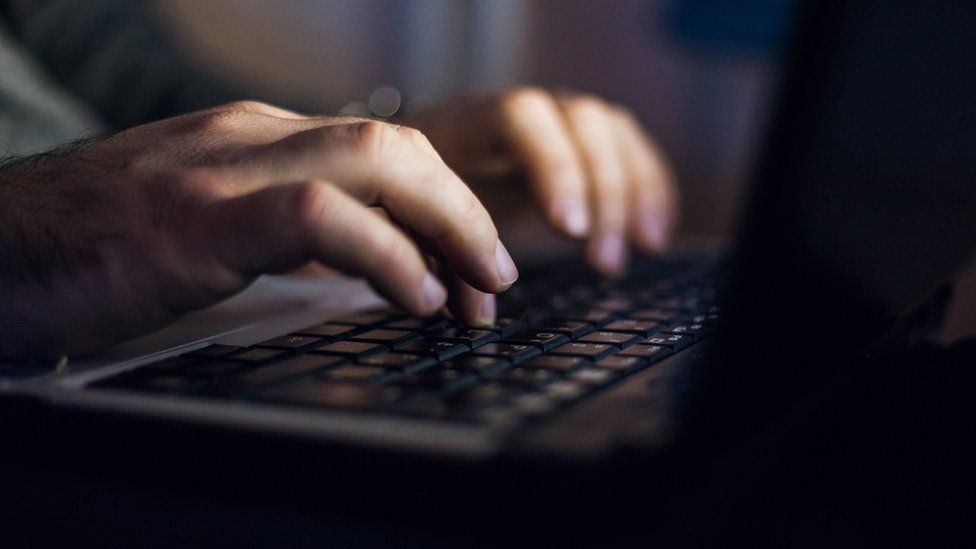 The number of sex offenders has been increasing nationally for many years, Supt Turner said.

He said he hoped that by sharing the offenders' stories, an individual who suspected they could be on a path to offending might seek help, or their partner or family members who recognise harmful behaviour, might be encouraged to start a conversation and find help for them.

"A key indicator that someone may be engaging in potentially illegal or sexually predatory behaviour can be their use of online pornography," Supt Turner said.

"If someone becomes addicted to porn and struggles to control their use of it, especially if they become secretive about their online habits, it could indicate that they are on a worrying path to illegal behaviour.

"It is very easy to take that step from legal pornography through to hardcore pornography and then to potentially look for illegal material and that's where children are harmed.

"So if we can prevent that step and point people in the direction of help then that's all to the good and fewer children that get harmed."

He said while individuals on a "dangerous path" may think they have nowhere to turn, confidential help can be sought from organisations such as the Lucy Faithfull Foundation and their Stop It Now! campaign or through the charity StopSO.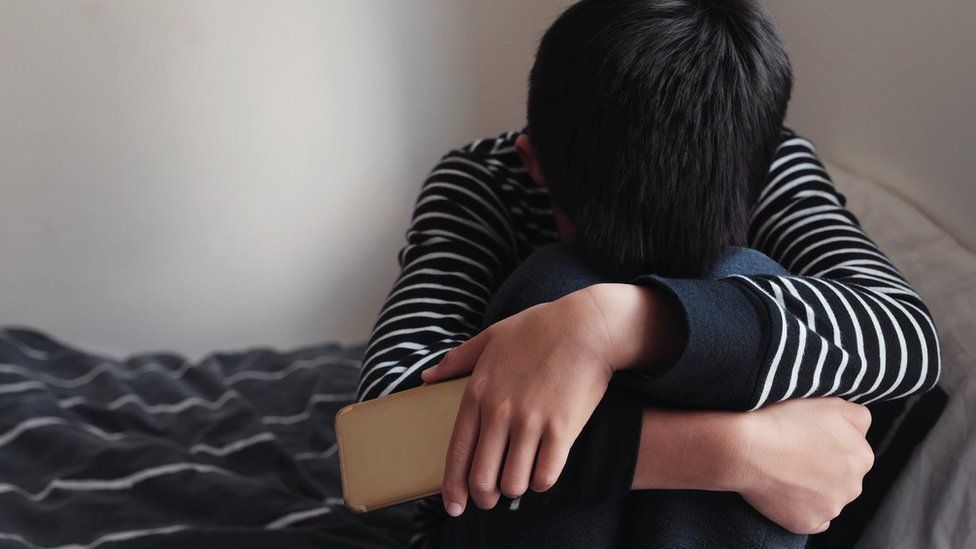 The offenders featured in the clips, whose arrest and imprisonment led them to access support and rehabilitation, urged others to seek help.

One said: "If I had known there were people I could talk to without getting turned in, I would have.

"I don't believe that people who do this stuff are evil. I believe there is always a reason people do bad things."

But the victim of child sex abuse questioned how effective the videos would be. The force published the clips in spring and has not released any further clips since.

"Police have no power to intervene in someone's thought process," the victim said.

Someone seeing the video might say to themselves, "it's time to stop this now, I don't want to get to that stage," but others might think "sod it, I'll carry on", they said.

"For anyone else stumbling upon that [video] they would quite possibly think 'oh this is an unfortunate set of circumstances for this chap'... but what about the victim?"