A priest who had two abortions said it was "deeply wrong" that it could become illegal in parts of the United States.
The Reverend Lizzi Green, 37, had an abortion four years ago in Cambridge due to medical reasons.

The mother-of-two also had a termination when she was younger after she was raped.

More than four million people read her tweet about her own experiences, in which she says abortions save lives, within 48 hours of it being posted.

Mrs Green, from St Margaret's Church, Ifield, aborted her daughter, who she later named Ahava, at 20 weeks after she started haemorrhaging.

Doctors at the Rosie Hospital in Cambridge said her life was in danger if she carried on with the pregnancy.

In her tweet, she said: "Abortion saves lives. But I've come to the conclusion that actually, people know this.

"You know the astonishing complexity of pregnancy, you know people get coerced, you know people are simply too poor to cope, you know all the myriad reasons someone might need safe access to abortion. The sickening thing is, you just don't care."

She said the message coming from the US was "both expected and deeply, deeply wrong".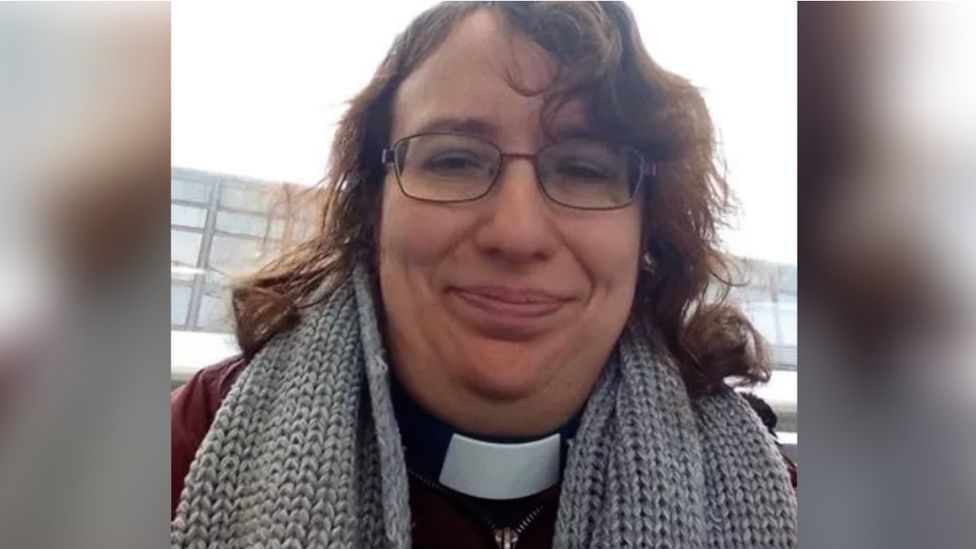 Rev Green had two abortions and believes every woman should have the right to make that choice

Abortion was made legal across the US after a landmark legal ruling in 1973, often referred to as the Roe v Wade case.

However, a leaked document claims that the court is now in favour of overturning that right, which would make abortion illegal in 22 US states.

Mrs Green said she was not pro-abortion but women must have a choice and she would like abortions to be rare, but also safe and legal.

She said she was a lot more outspoken than most priests on the matter, and realised some of her colleagues would not share her point of view.

"As a Christian, I think if we claim to follow a god of love it would be nice if we did love people and let them know they are safe and welcome to talk about issues that are so often hidden," she said.

Mrs Green said she had received some abuse on social media since her tweet, which has been retweeted more than 8,000 times.

"I am not proud of my abortions, as some have claimed," she said. "They make me deeply sad. I am proud of myself for both surviving and allowing God to use those experiences."

However, she had also received some messages from women who have had abortions, thanking her for speaking out.

"It is terrifying to me that my five-year-old daughter could have that choice taken away from her when she is older. I also want my ten-year-old son to understand about the implications.

"We need to work out how we talk about abortion, because we're not going to win people over to the living, loving God by being so hate filled," she said.