"I've got most of my information about periods from TikTok," said 18-year-old Efa Angharad.
The sixth-former from Gorslas, Carmarthenshire, said her period education had been "pretty shocking".

It comes as a Swansea University study found menstrual cycle education needed to be addressed in schools.

The Welsh government said period education would become mandatory as part of a new curriculum. The other UK nations said they have taken action.

Efa said she remembers having a puberty lesson in the final year of primary school and, at the end, the boys were sent out.

"You just get told 'oh, by the way at some point you're going to be bleeding for three-eight days once a month'," she said.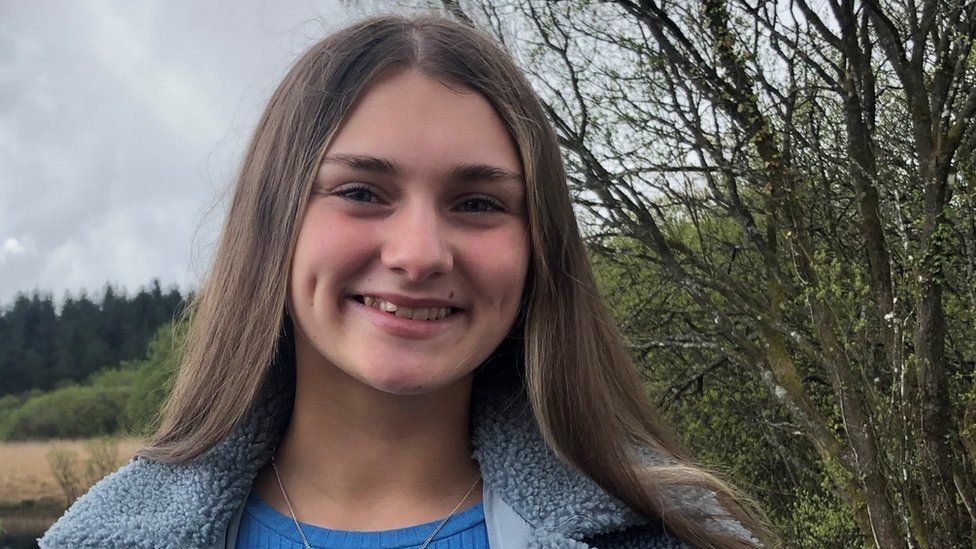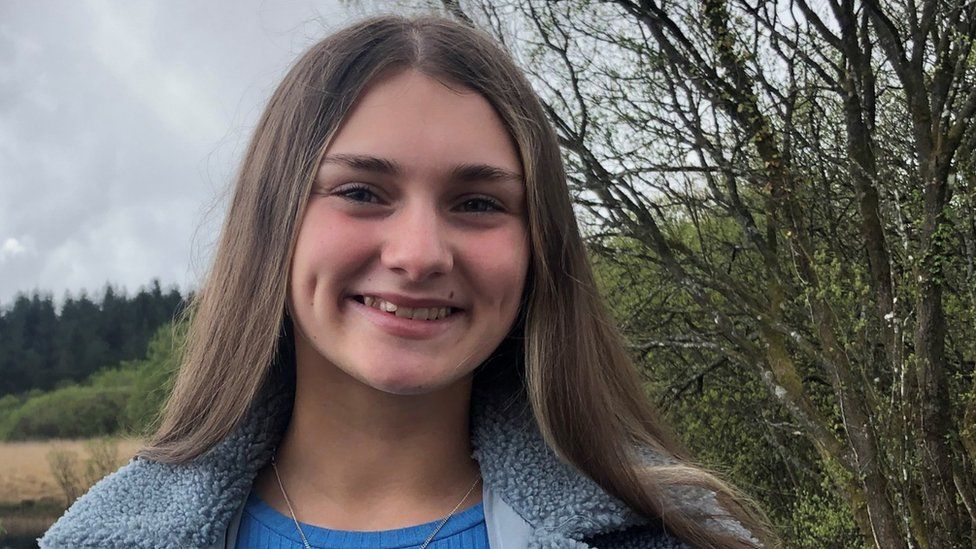 "There was no education about why, or symptoms before or after or hormone changes."

She said she and her friends educated themselves online more than they learned in the classroom.

"I just don't feel like the education system has changed at all since when my mam was younger," she added.

Lili Mai, 17, said her class was not really given information about why they had periods.

"There was no deeper explanation, we weren't talking about pain or cramps, anything that comes with it. I had to figure that out as I went along," she said.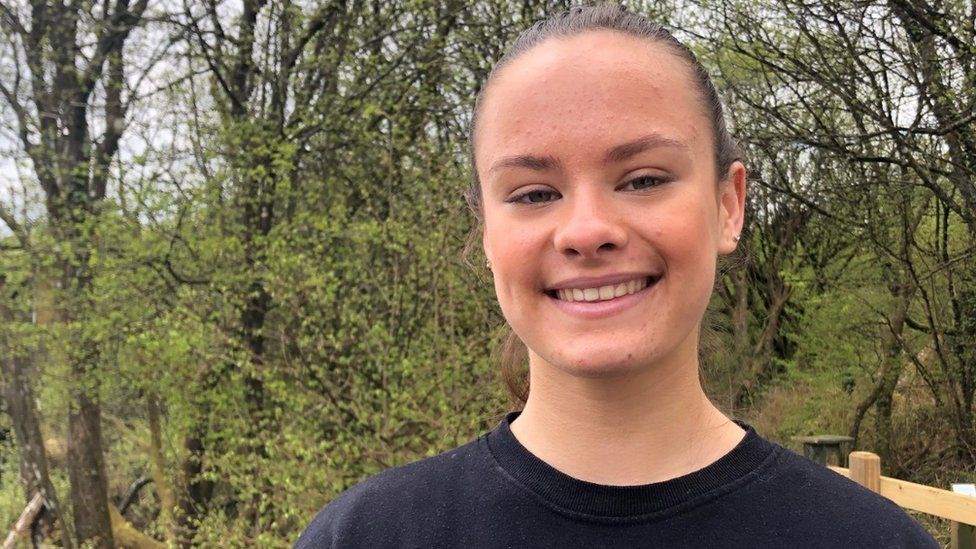 Ffion: "We weren't educated on tampons, menstrual cups... it was just the basics"

Ffion, 17, from Ammanford, said she doesn't remember much about the lesson, other than a stranger coming into class.

"We weren't educated on tampons, menstrual cups... it was just the basics that led to problems years on when I started my periods. It's just really sad," she added.

It's a story Natalie Brown is familiar with.

She works with elite female athletes looking at the impact of their periods and their cycle on performance.

It was their lack of knowledge that led her to question what was being taught in schools.

"What we very much find is actually there is minimal education in school," she added.

The academic led the report by Swansea University, funded by Sport Wales, looking at menstrual cycle education in the UK.

The sport scientist said more than 90% of teachers that responded to the survey were female and often they drew on their own personal experiences.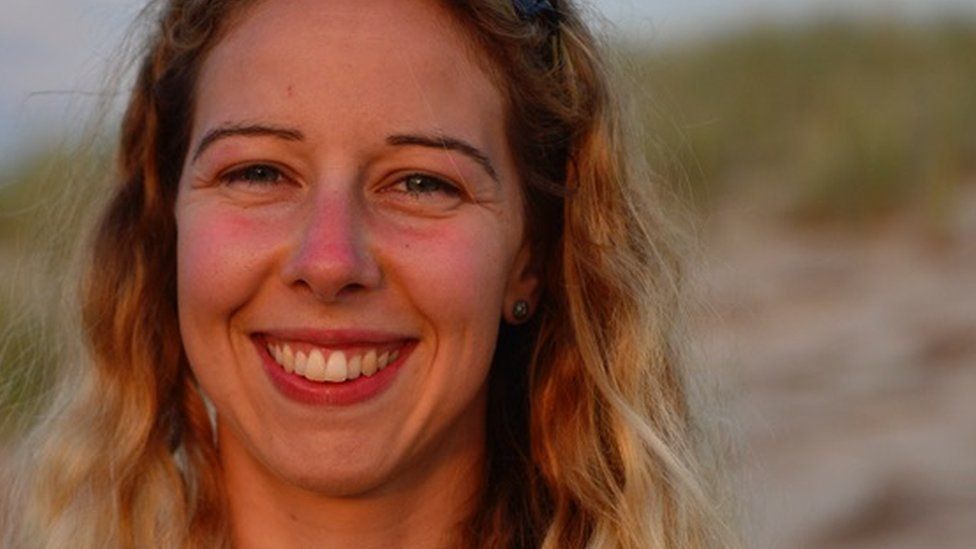 Natalie Brown works with elite female athletes looking at the impact of their menstrual cycles on performance

The report recommended giving teachers more time, training and support to deliver classes regularly as well as providing more information on the emotional and social aspects of the menstrual cycle.

'We need to support girls more'

It also found that teachers felt periods affected attendance, participation in exercise, as well as behaviour and confidence.

"To me that shows it is an area that we need to support girls more on because it can have an effect on school performance, exam results... these kind of longer-term health and wellbeing benefits," she added.

Kathryn King runs the Bloody Honest social media account which she said aims to fill the gaps in period education.

She said the responses she gets to her videos highlight the desperate need for information.

"One of the most common questions I get is 'where's my vagina and how many holes do I have?'

"It's baffling to me that there's such a gap in the knowledge of young people and it's just filled by friends or family if they're lucky... and, if not, strangers on the internet," she said.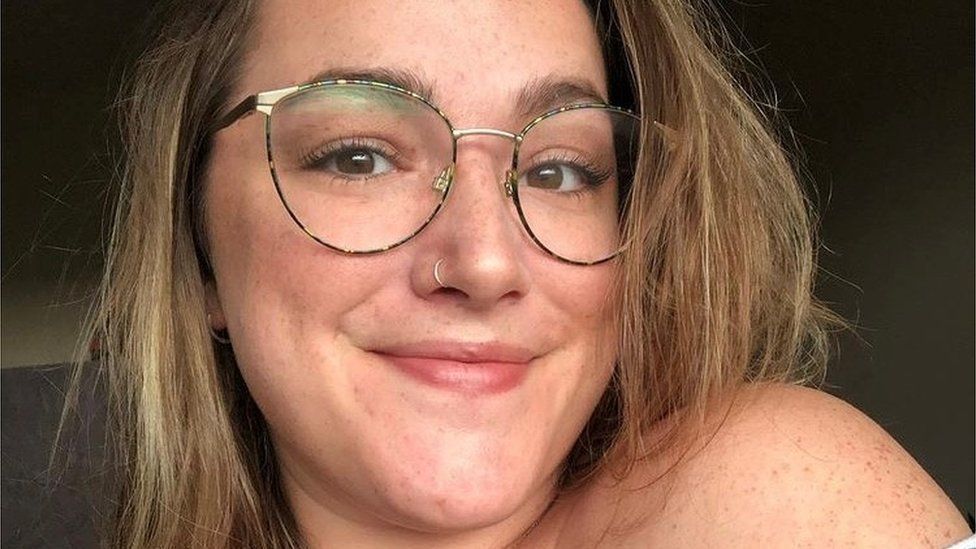 Kathryn King: "There's such a gap in the knowledge of young people and it's just filled by friends or family if they're lucky"

The 26 year old has no medical training but felt the urge to educate others about periods after learning about her own in her early 20s.

"The more you know, the sooner you can recognise any abnormalities for you... and the sooner you can speak to a doctor and have that checked and potentially that is life changing," she said.

How is period education taught?

The Welsh government said, within the new curriculum framework, teachers will be able to focus on a wide range of health and wellbeing topics.

"It is important that learning about menstrual wellbeing is not simply a 'one-off lesson' which is why the Relationships and Sexuality Education (RSE) Code sets out that it should be taught at various stages of the curriculum," it added.

The Scottish government said learning about periods and menstruation started in primary schools and was an important part of health and wellbeing education.

"Local authorities and schools can use a wide range of resources to deliver age and stage appropriate lessons," it said.

In Northern Ireland, the government said period education was provided to both primary and post-primary schools.

"Pupils have the opportunity to learn about scientific facts and engage in open conversation," it said.

"This can help to break down common taboos about periods, prevent stigma and reduce negative perceptions and behaviours."

The UK government said pupils in England should learn about periods, including its impact on physical and mental health, as a mandatory part of the curriculum.

"We have invested millions in rolling out the curriculum and are supporting teachers with training and guidance, so that they can gain the knowledge to teach it confidently and foster open conversations with their students," it said.
Teenage girls have been turning to the internet to learn about periods