A mother has won a High Court battle over the regulation of a landfill site accused of emitting noxious gases that risk shortening her son's life.
Lawyers representing Mathew Richards say hydrogen sulphide (H2S) gas from Walleys Quarry, in Staffordshire, has worsened his underlying health issues.

The Environment Agency (EA) must now take more action to control emissions.

Mr Justice Fordham said he was not satisfied the EA had complied with its legal duties.

In delivering the court's 55-page judgement, Mr Justice Fordham said he was "satisfied that there is a direct effect on Mathew's home, family life and private life from adverse effects of severe environmental pollution".

Mathew's mother Rebecca Currie, who lives approximately 400m (1,312 ft) away from the landfill, said she was "overwhelmed" and felt a sense of "weird relief that my son is now going to breathe fresh air".

'David and Goliath case'

"It really has not been nice but I am hoping now Mathew is going to be able to go out and play in the garden, go to the local park and not be poisoned," she said.

"The thought that a government body, the Environment Agency, was letting this happen and basically it was killing my son... I was really, really, angry and just glad now they've got to do something about it."

The family's solicitor Rebekah Carrier said it had been a "David and Goliath case, where a mother has faced up to the government agency which is supposed to protect public health and yet has failed so badly to do so".

She said if the EA failed to take the action set out by the court then further legal action might be taken.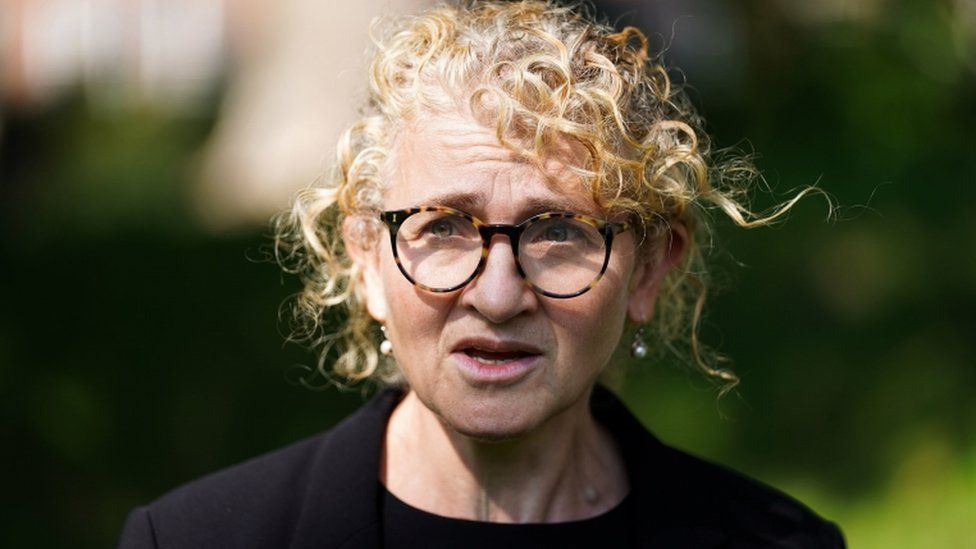 In response, the Environment Agency said: "We have every sympathy with the local community, who should not have to live with the distress caused by landfill gas being released from Walleys Quarry.

"We will continue to use our regulatory powers to require Walleys Quarry Ltd to bring hydrogen sulphide emissions under control."

The landfill's operator, Walleys Quarry Ltd, said it noted the judgement and would take advice on what it means in practice "given significant changes have been in progress for some time".

CEO Nigel Bowen said: "We will work with the Environment Agency and other local stakeholders to continue our work to mitigate local concerns and update the community as appropriate."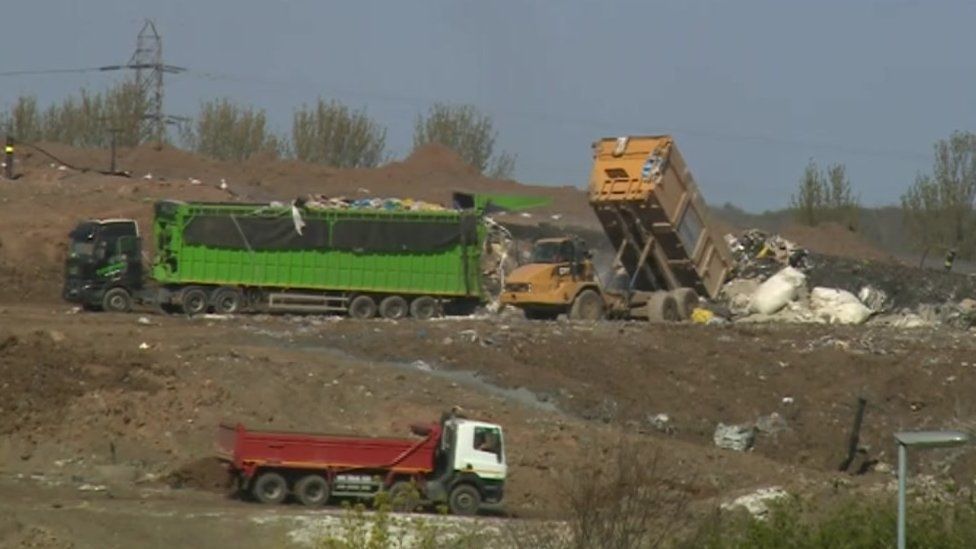 Lawyers representing the mother told a two-day High Court hearing in August there was a "public health emergency" and argued H2S emissions were affecting "hundreds and probably thousands of local people" near the site in Silverdale, near Newcastle-under-Lyme.

They asked for a court order requiring the EA to take "effective measures" to remove the risk to Mathew's life and his family's home posed by the noxious gas, which has a pungent eggy odour.

Mathew was born prematurely at 26 weeks with a chronic lung disease and needed oxygen support for 19 months. His doctor told the hearing the emissions were preventing his recovery and he risked developing chronic obstructive pulmonary disease in the future.

Mrs Currie said it had been horrendous seeing her son cough, choke and vomit, adding: "You are going in his bedroom in the morning and you are just like hit by a brick wall of this toxic gas."

In response, the EA had argued there was not a real and immediate risk to the five-year-old's life and it had already taken measures to monitor and control air quality levels.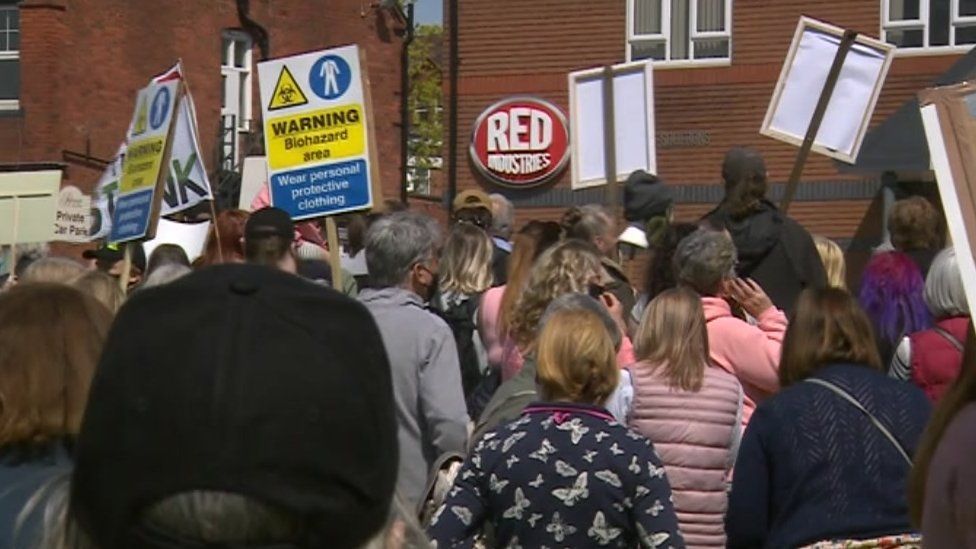 After considering the evidence, Mr Justice Fordham ruled "real and significant change" was required "as a matter of urgency".

While he said he would not rule if there was a current breach by the watchdog, he said he was "not satisfied, on the evidence, that the EA has yet addressed its legal duties in the way that it must".

The judge called on the EA to ensure off-site odours are reduced and that daily H2S levels are cut to a safe level by January 2022, to meet standards set out by authorities in the United States and by Public Health England.

That would mean reducing concentrations of hydrogen sulphide in the area to one part per billion, less than an eighth of the current levels.

He said the measures should "make a very real difference so far as the air which Mathew (and his community) breathes".


One of the Environment Agency's duties is to tell polluters what they must do to clean up the mess they have created.

At the same time its decisions and actions must take into account basic protections that everybody has under the Human Rights Act.

In this unprecedented case, Mathew's lawyers argued that the EA had failed to protect his right to life because it had not come up with a plan, given the real and immediate risk that he faced.

The judge's ruling is highly significant because it forces the agency to make sure the action plan it must now come up with takes into account the little boy's long-term health prospects.

The judgment could play a role in future environment cases where someone else can similarly show that there is a real risk that their life will be shortened later by a failure to act against pollution now.

The EA said it would "seek to appeal some aspects of the judgment", but it "in no way affects or changes our determination to tackle the problems at this site in the interests of the claimant, the community and the environment".

The EA was refused leave to appeal by the High Court, but could take the case to the Court of Appeal.

Ms Carrier said she hoped the regulator would "put these complex legal proceedings behind it and get on and do its job and protect the people of Silverdale".