The first woman to serve as foreign secretary has announced she will stand down at the next general election.
Dame Margaret Beckett, MP for Derby South, stated her intention to retire at a local Labour Party constituency meeting on Friday.

First elected in 1974, Mrs Beckett was also the first woman to briefly serve as party leader.

Labour leader Sir Keir Starmer hailed Mrs Beckett, calling her a "trailblazer".

Mrs Beckett served as acting leader of the party in 1994 after the sudden death of John Smith.

That year, she ran for election to lead the party full-time, but lost to Tony Blair, who would later make her foreign secretary.

She remains the only sitting MP to have served as a minister and junior minister under the last four Labour prime ministers.

She said "serving the residents of Derby South has been an honour".

The 79-year-old was first elected as MP for Derby South in 1983, having previously been the MP for Lincoln.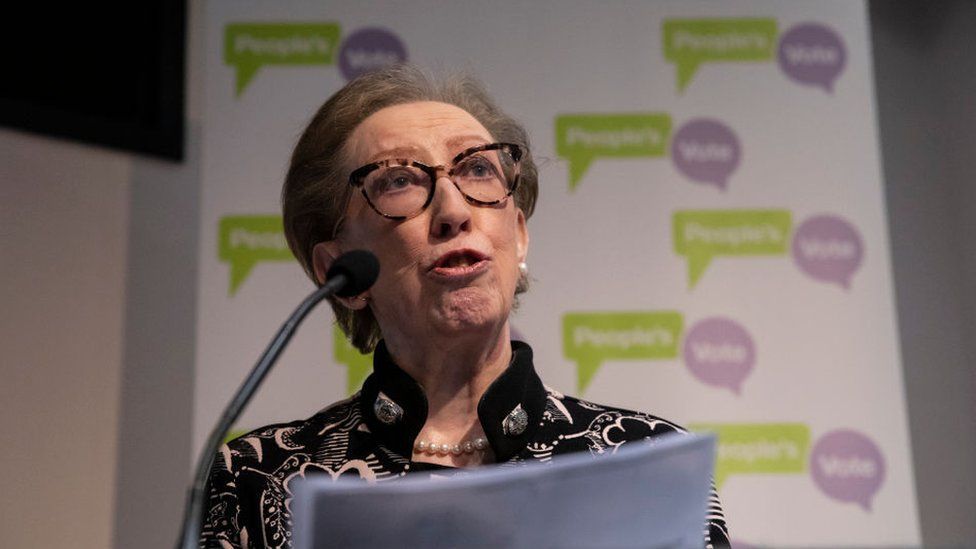 Analysis

By Georgia Roberts, BBC Radio Derby political reporter

Dame Margaret Beckett has served under four prime ministers, including as the first female foreign secretary in 2006 under Tony Blair. She is Britain's longest-serving female MP.

Many local Labour figures were convinced that she may well go on forever, despite turning 79 in January. In their tribute to her following the news, the Derby Labour group on the city council praised her almost 40 years of "dedication".

However, though fiercely private, the loss of her husband Leo Beckett in December, her chief of staff and political rock since the beginning of her time as an MP for Lincoln in the 70s, will no doubt have taken its toll.

One of Britain's most celebrated and respected female politicians, she leaves behind a legacy that will be admired across the political spectrum.

Mrs Beckett said: "It is a step I have been considering for some little time, especially as Leo's health deteriorated, and although he is no longer with me, I believe it is still the right time to stand down."

Sir Keir paid tribute to the "legend of our party".

"As the UK's first female foreign secretary, and Labour's first female leader, she is a trailblazer," he said.

"Margaret, I thank you for everything you've given, and achieved."