Hammocks and hanging chairs to tie in with your existing decor scheme. Featuring indoor hammocks for living rooms and bedrooms, and outdoor hammocks for gardens
Hammocks and hanging chairs add an element of fun to a space, creating a relaxed holiday vibe that lasts all year round. Hammocks come in a plethora of styles to tie in with your existing decor too, from moody black woven designs to colourful brights, from chic and minimal to a beautiful boho statement, there is something to suit everyone's tastes.

Here, we're taking a look at hammocks in their many forms and how they can be implemented to improve indoor and outdoor areas. Whether you envisage swinging away in your home library, kicking back in your lounge, adding to your relaxing bedroom ambiance or creating the courtyard of your dreams, this gallery is for you.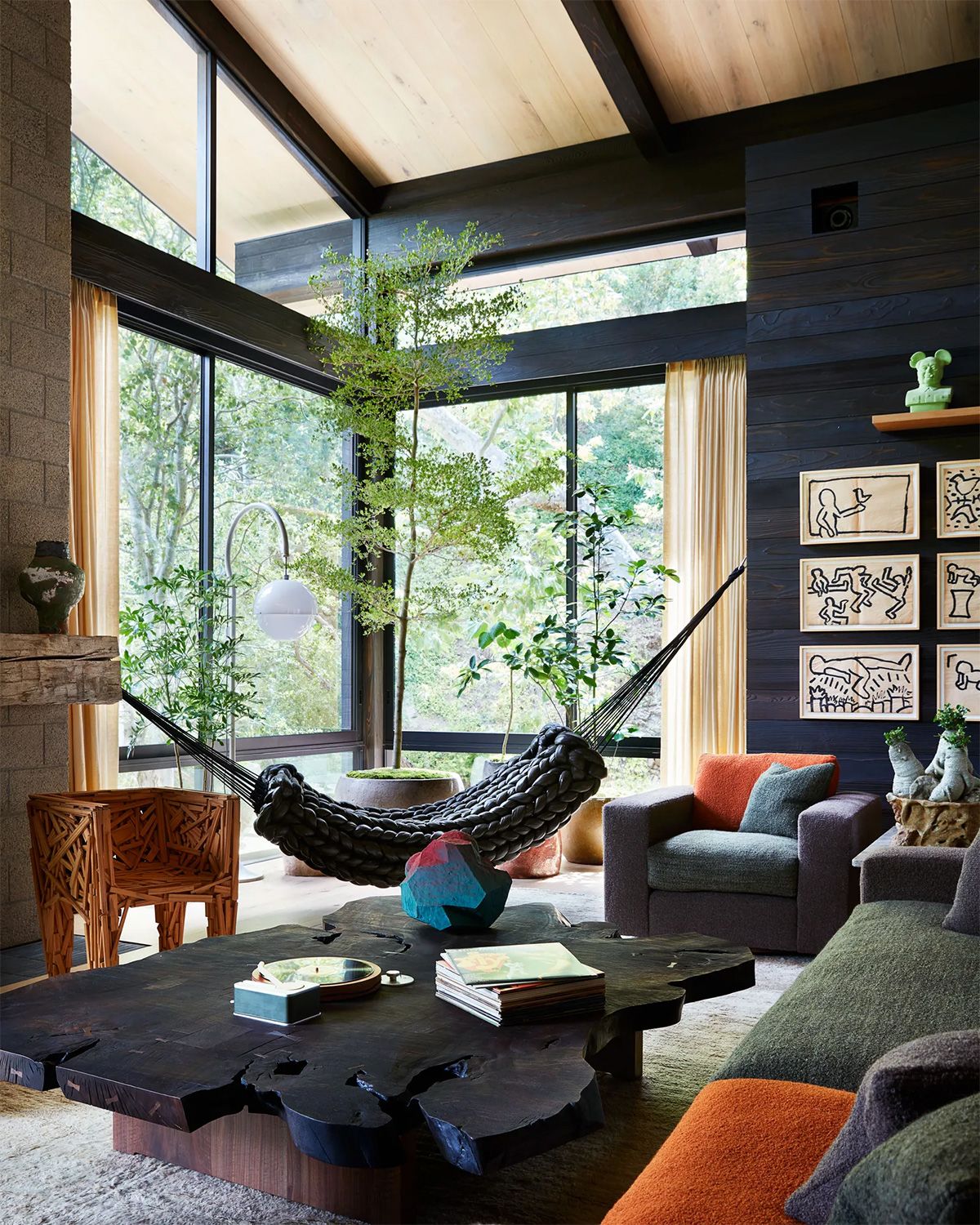 This bold black design is the Bless hammock. Its thickly woven bed makes an ideal accompaniment for a rustic living room, where it balances out a show stopping coffee table.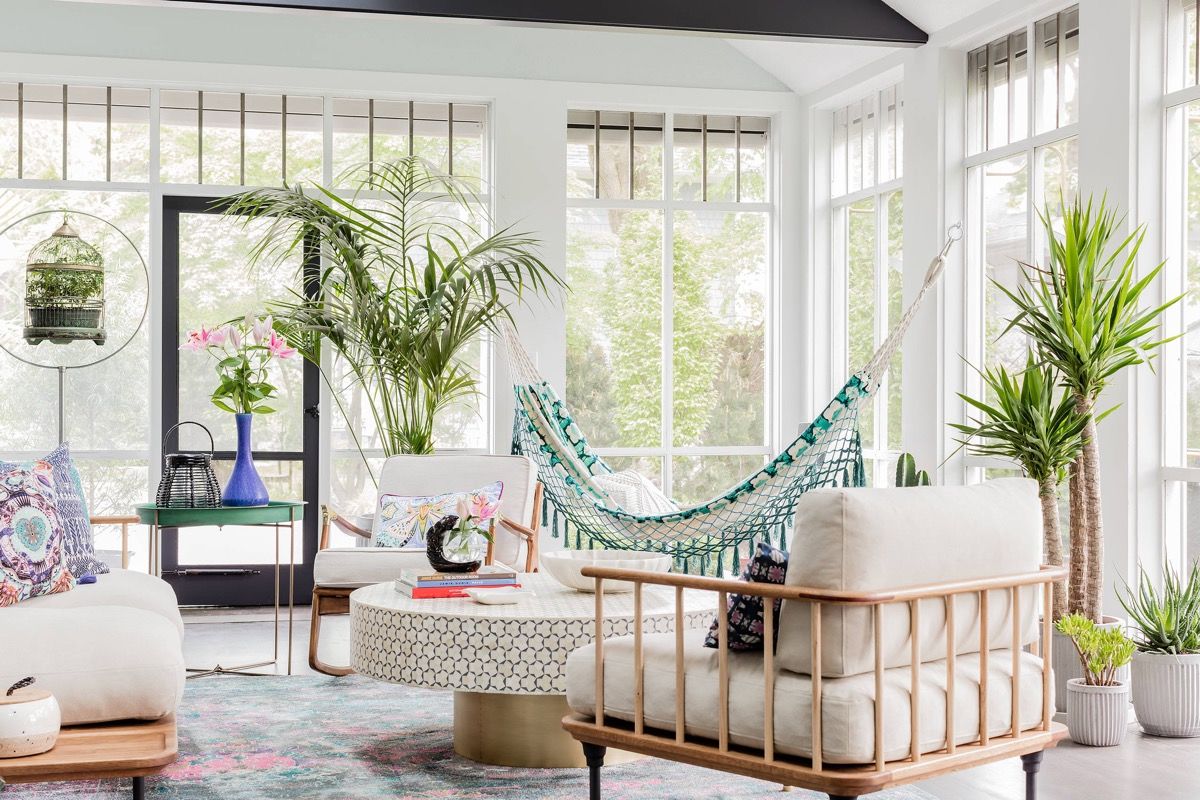 In touch with nature, this light and airy hammock design is trimmed with green tassels to complement the plant-filled garden room in which it rests.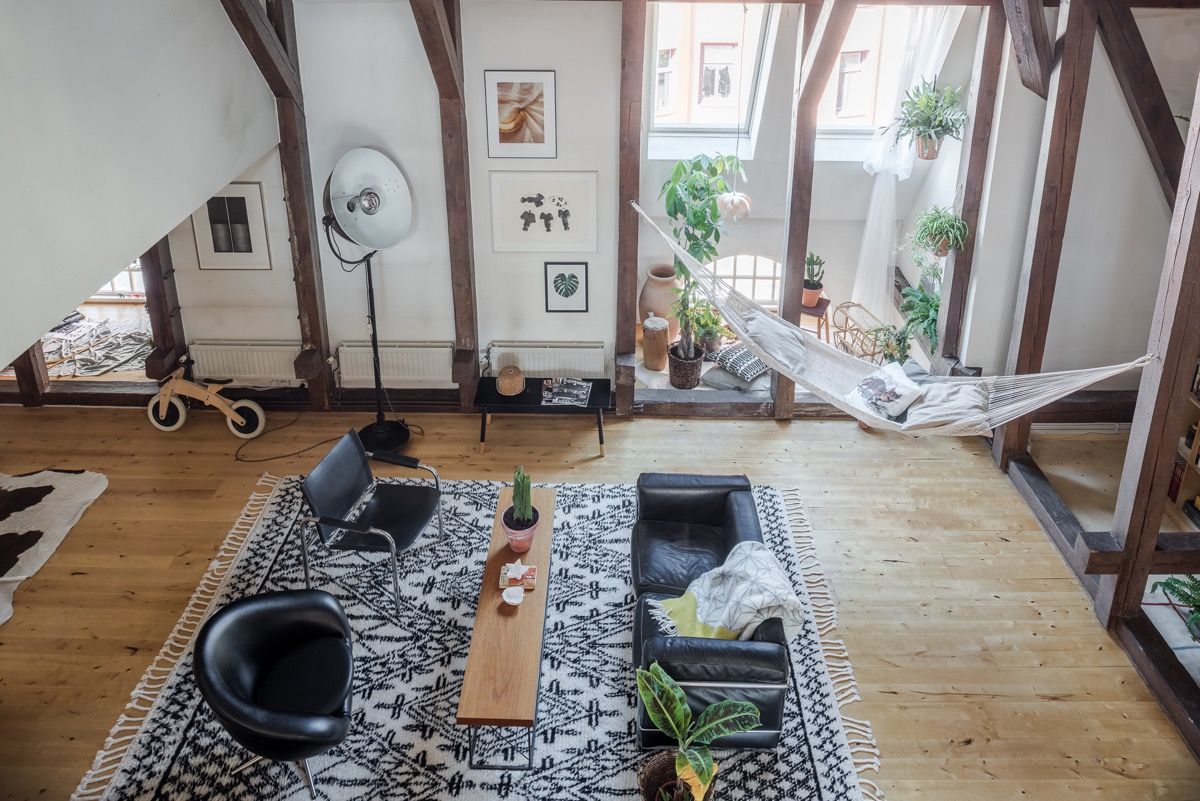 To get the outdoor holiday vibe, string your hammock where there is plenty of natural sunlight.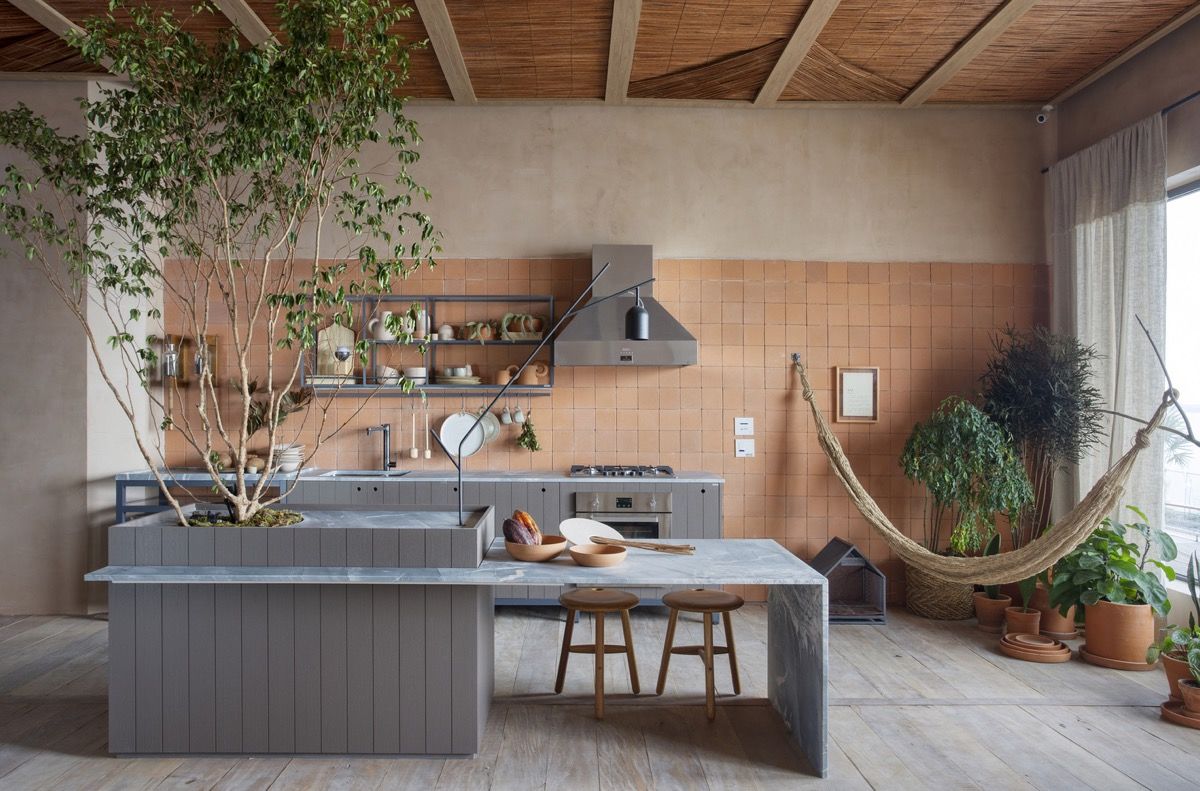 This natural woven design is surrounded by a family of indoor plants to build upon the indoor-outdoor feel.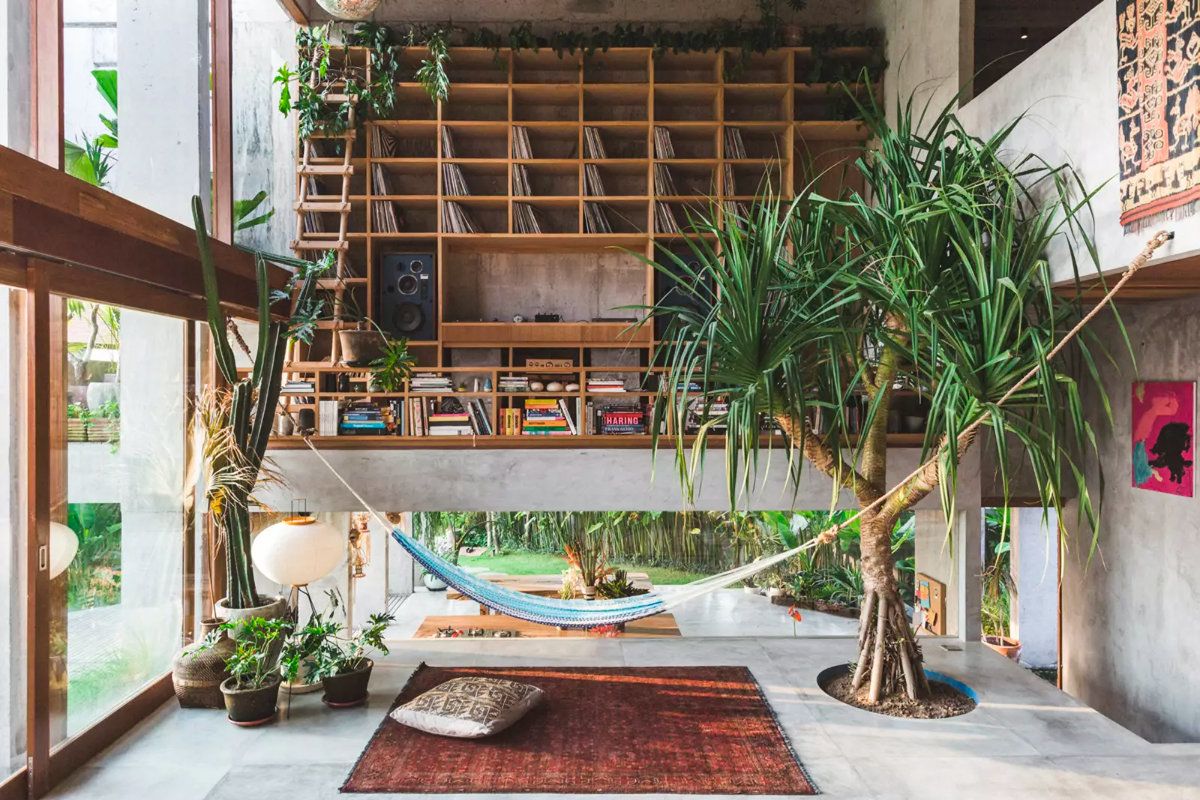 Huge plants and high ceilings can really give an outdoorsy appeal.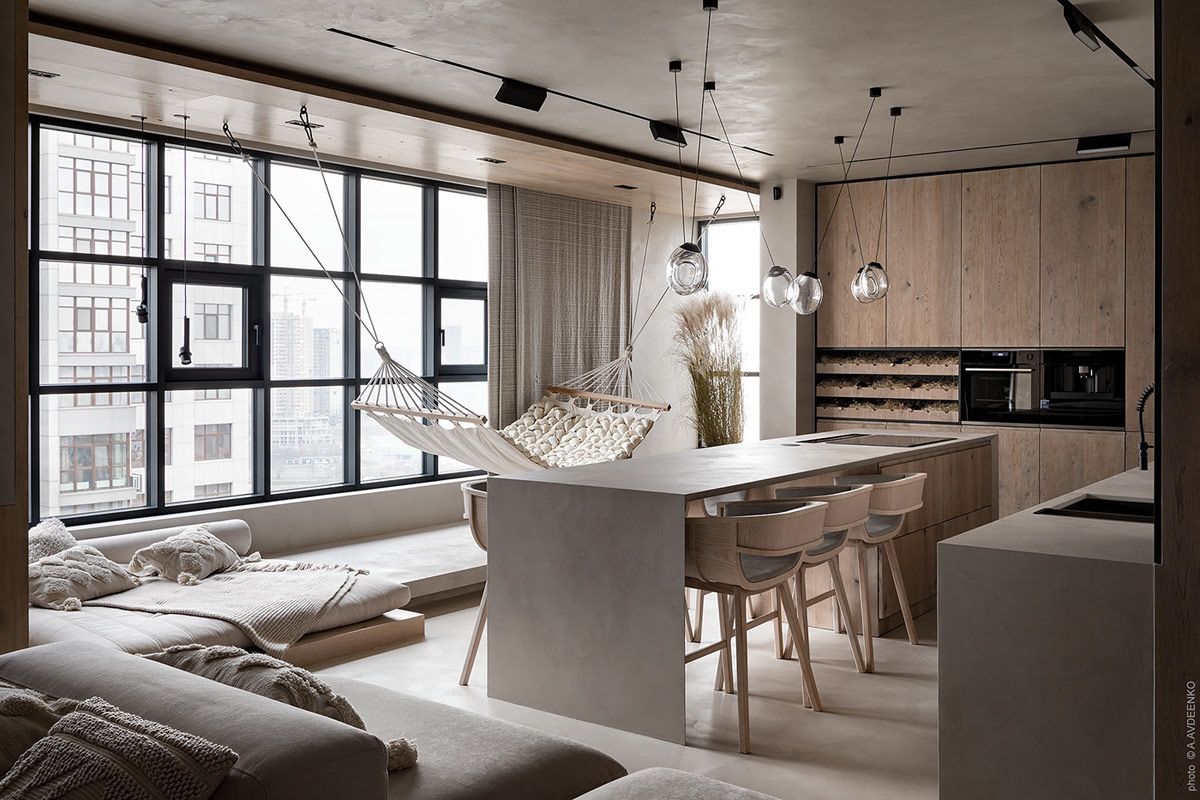 Layers of cosiness. A wide hammock option is hooked up alongside a daybed setup in this open plan lounge layout, where each cosy spot enjoys a sweeping view of the city.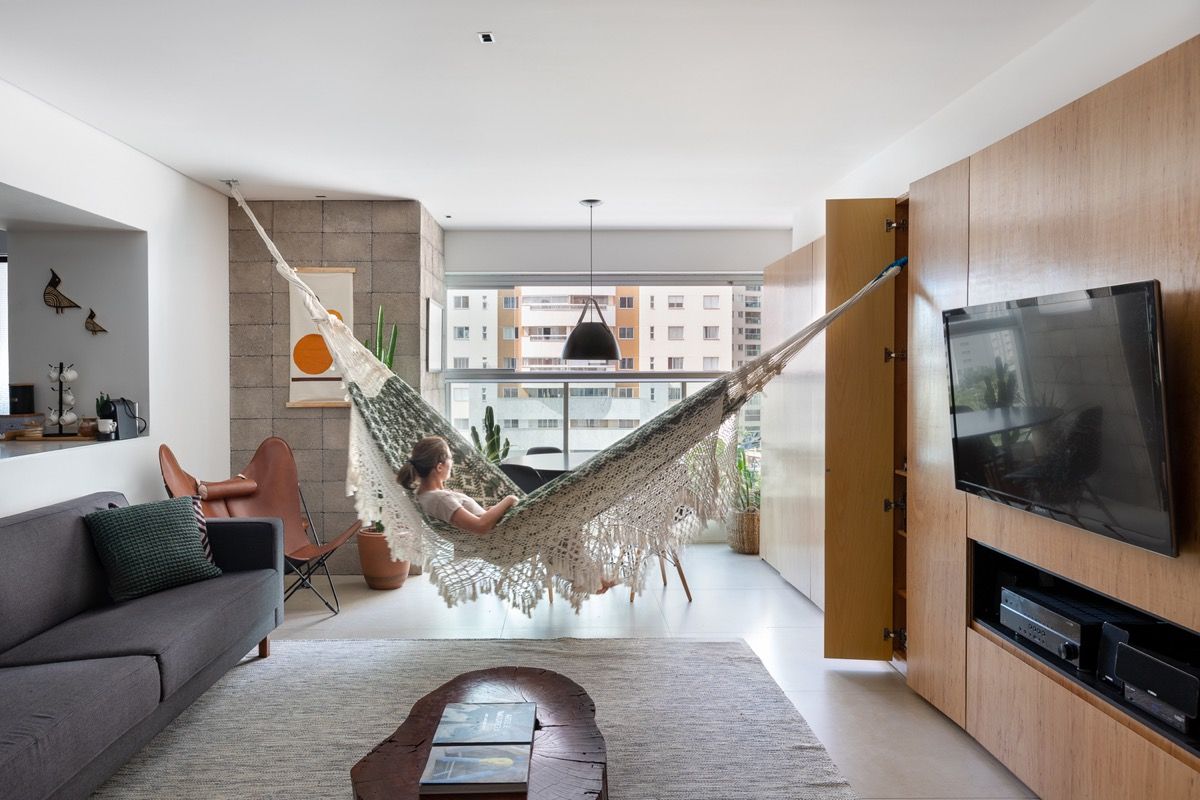 Angle your hammock where you can appreciate both the window view, and a good view of the TV.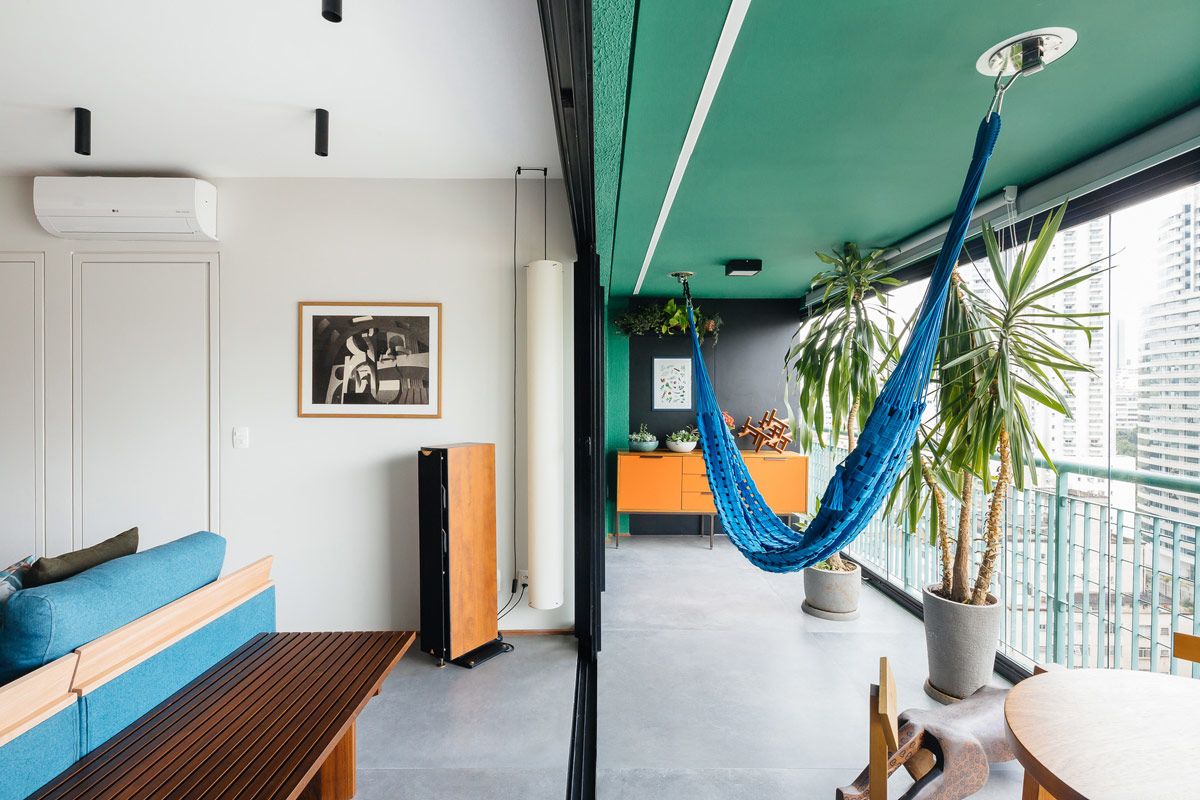 Those living in apartments with no garden to speak of can reimagine their covered balcony. Add tropical plants and bright decor, hop into your hammock and dream away.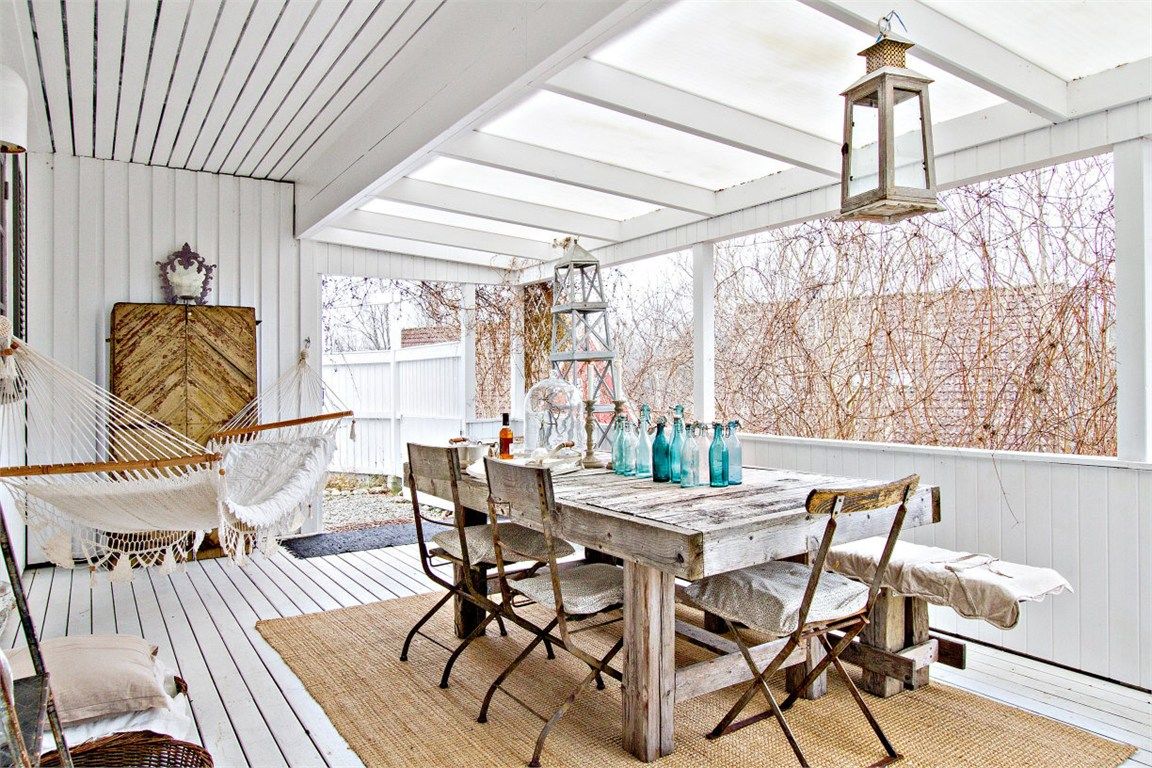 This rustic dining room has all of the outdoor vibes with its glass roof and treetop panorama. A whimsical hammock puts the cherry on top of the cake.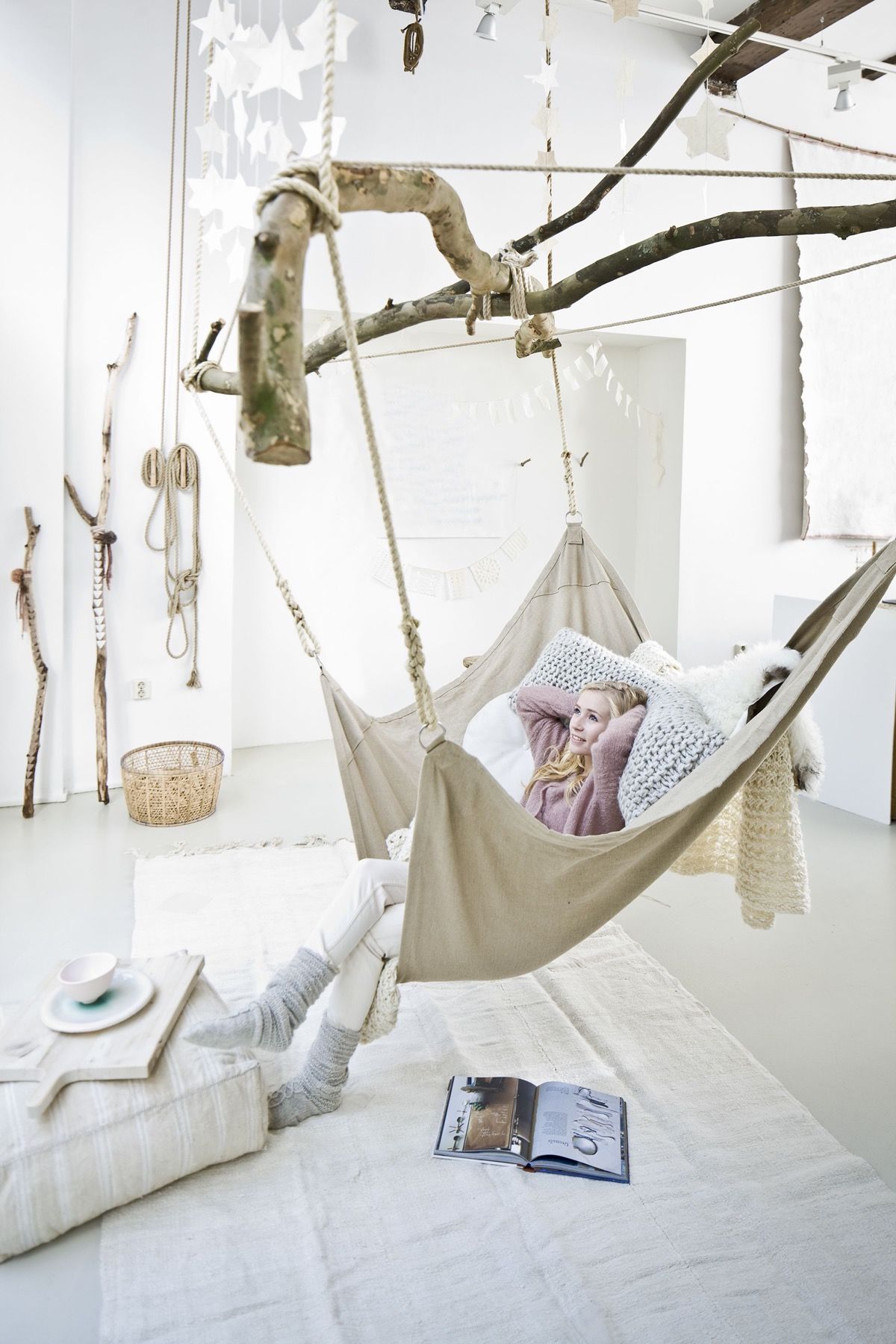 If kicking back in a hammock whilst the rest of the family gather seems a bit antisocial, consider a hammock chair to bring you into the fold.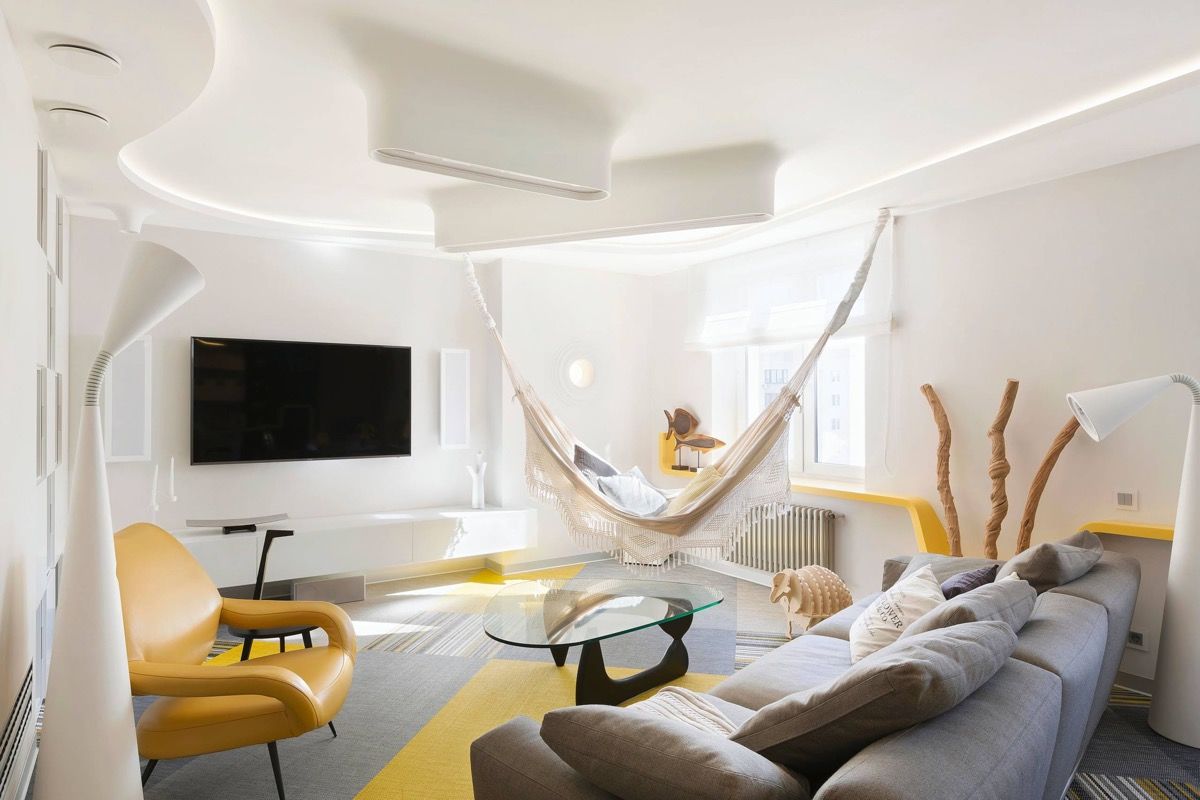 Sunlight from the window, sunshine yellow decor, and the comforting heat from a nearby radiator comes together to create happy vibes in this hammock corner.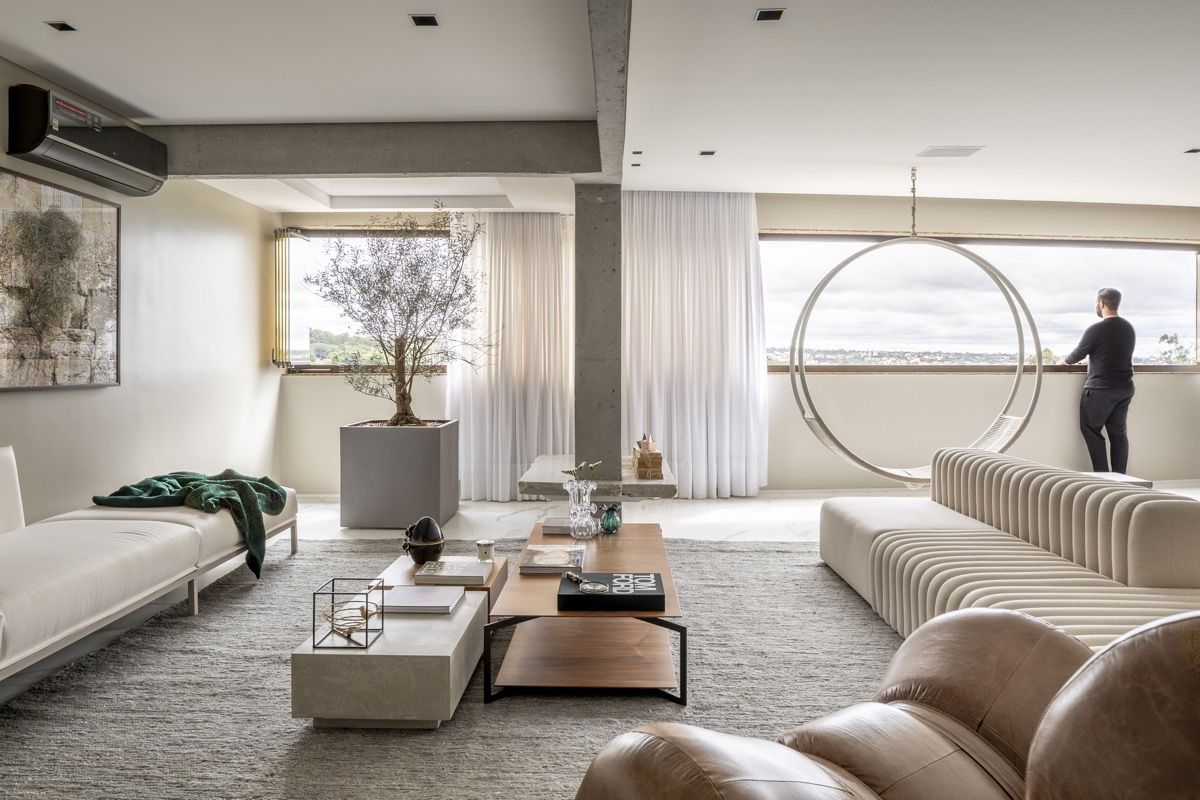 If your space is more formal, a relaxed hammock silhouette may not quite suit. This circular hanging chair offers a neat balance between style and relaxation.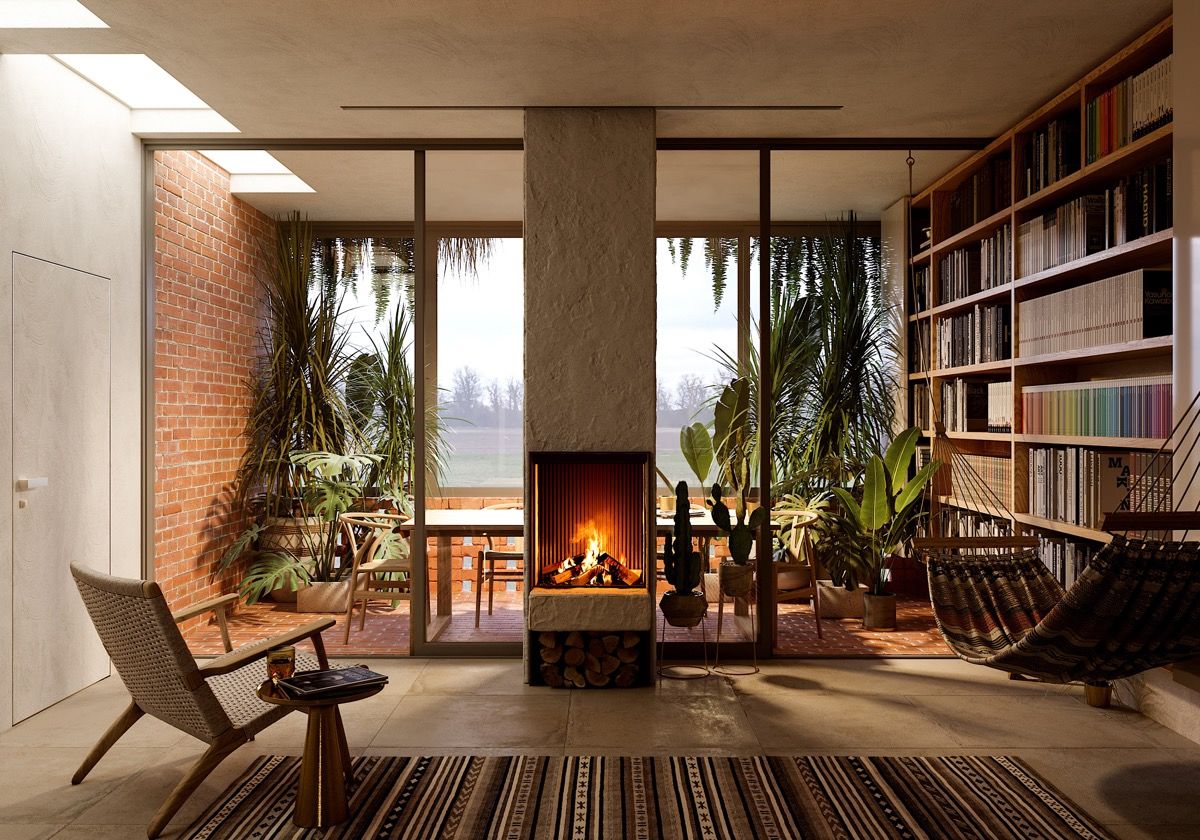 Just imagine, a roaring fireplace, a huge supply of books, and this glorious view from your hammock. Yes, please.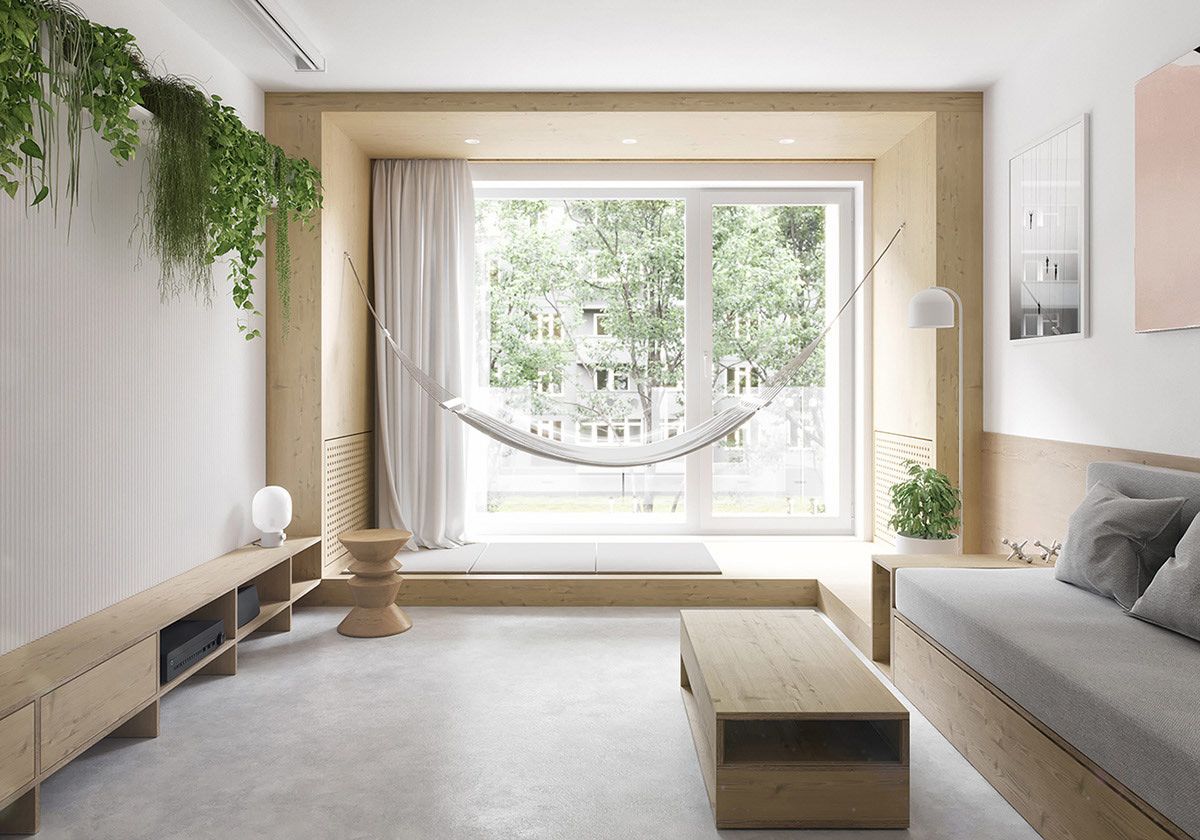 Build zoning. A wooden built-in sofa base and side table merges with a raised platform by the window in this living room, which makes attractive framing for a hammock area.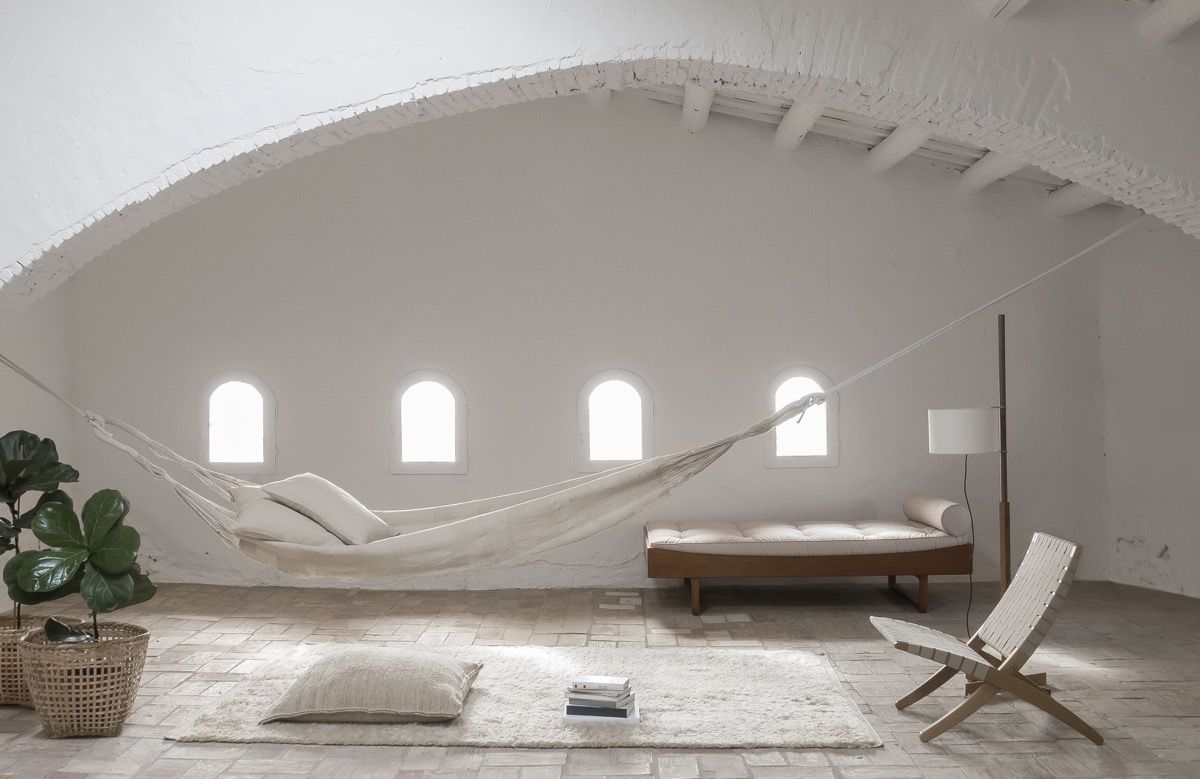 In this minimalist interior, the natural dip of a plain hammock pays a shapely complement to a wall of window arches and a vaulted ceiling.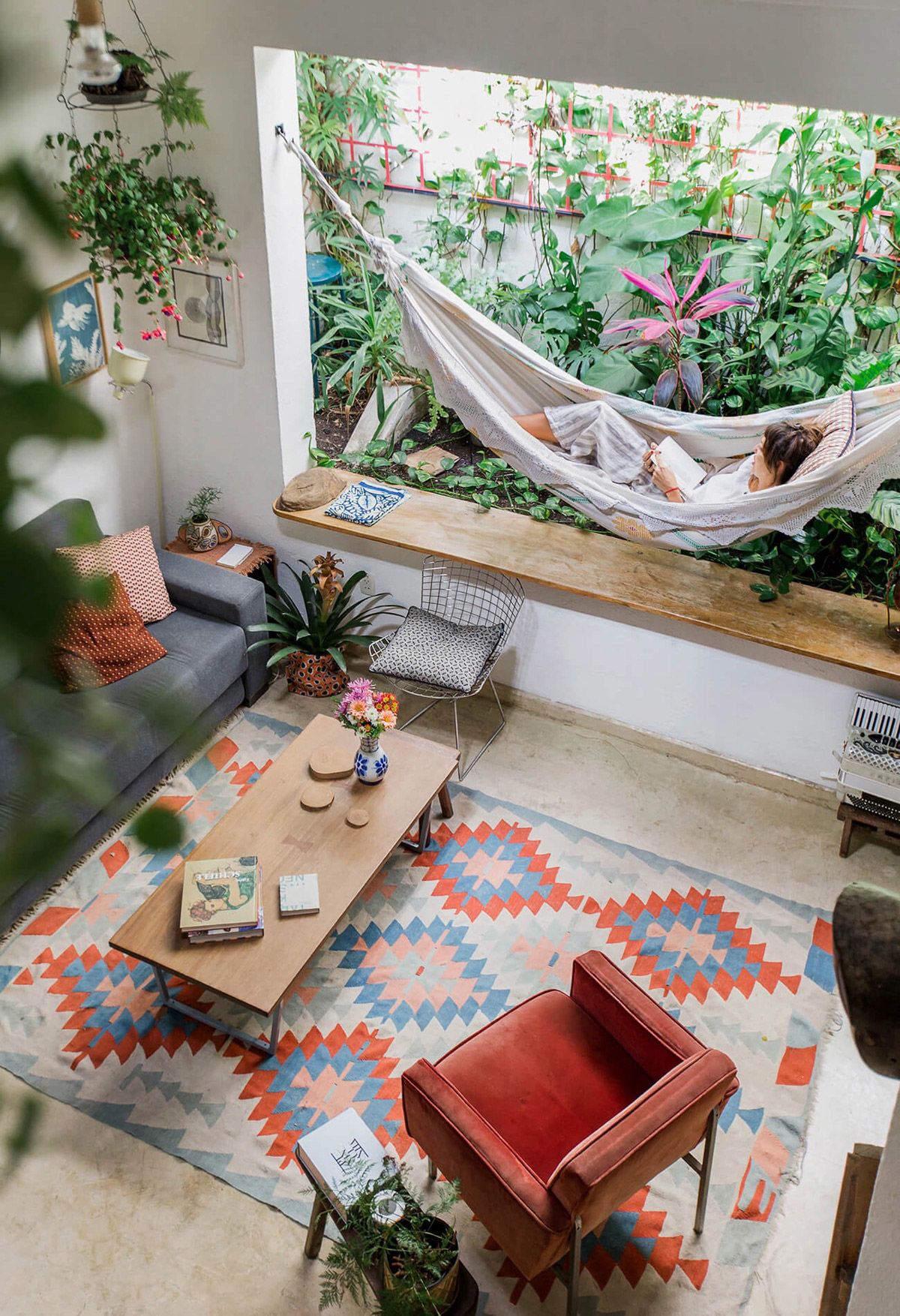 Talk about straddling the boundary between indoors and out, this hammock literally swings back and forth over a wide window sill between a living room and courtyard.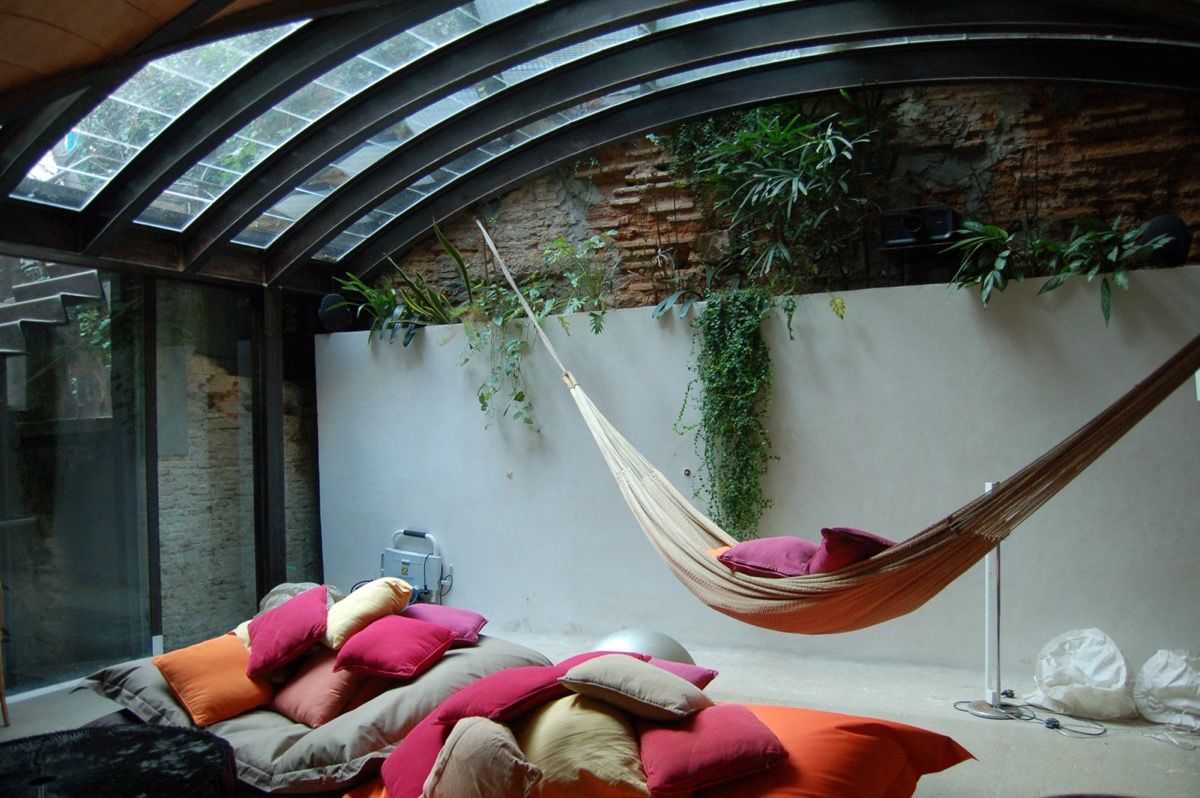 A mountain of floor cushions, smaller throw pillows, and an inviting hammock fashion a room that calls for conversation and communion.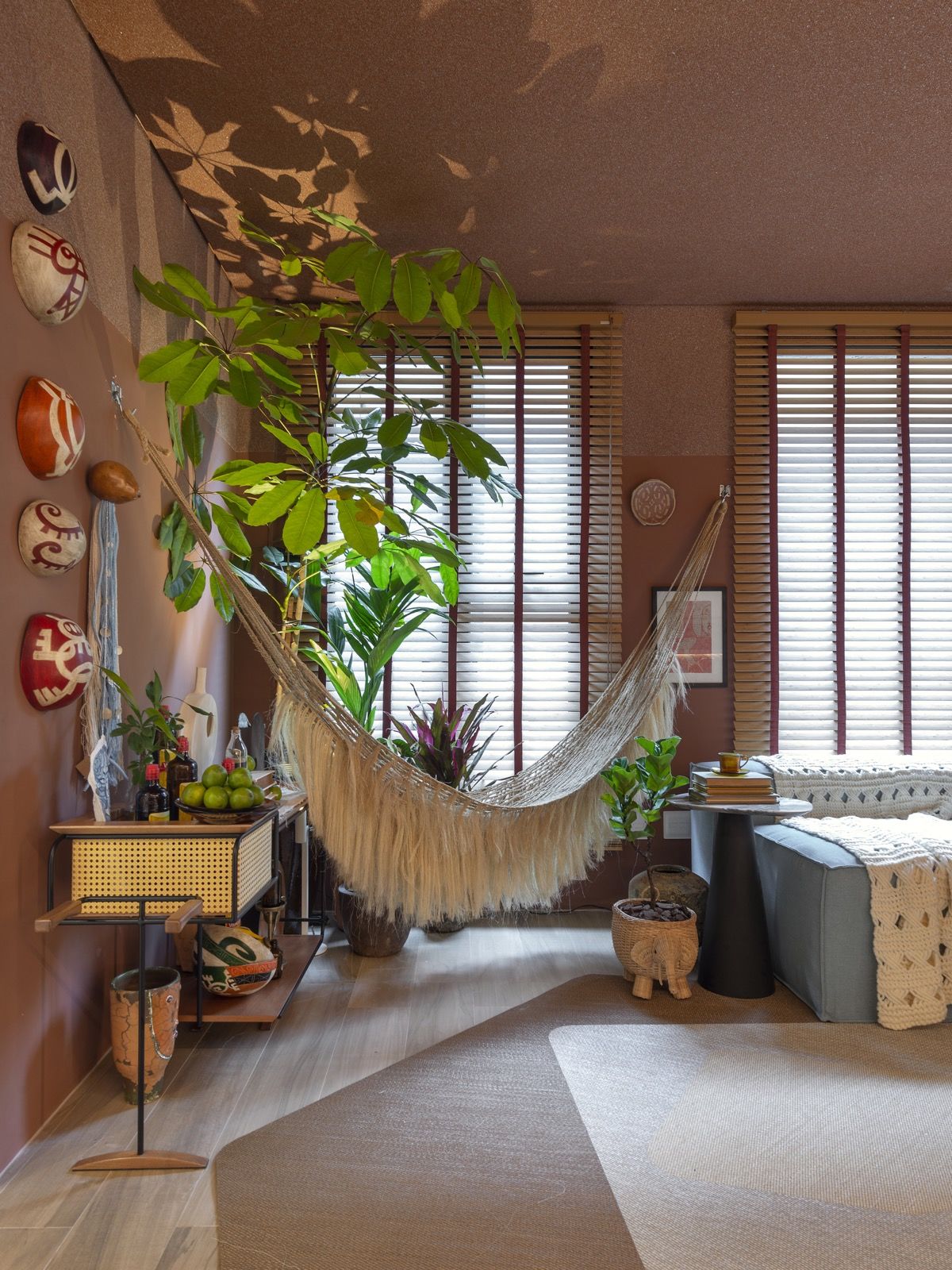 Have fun with fringing. Give your hammock corner more presence with a deeper design that includes fringing or tassels.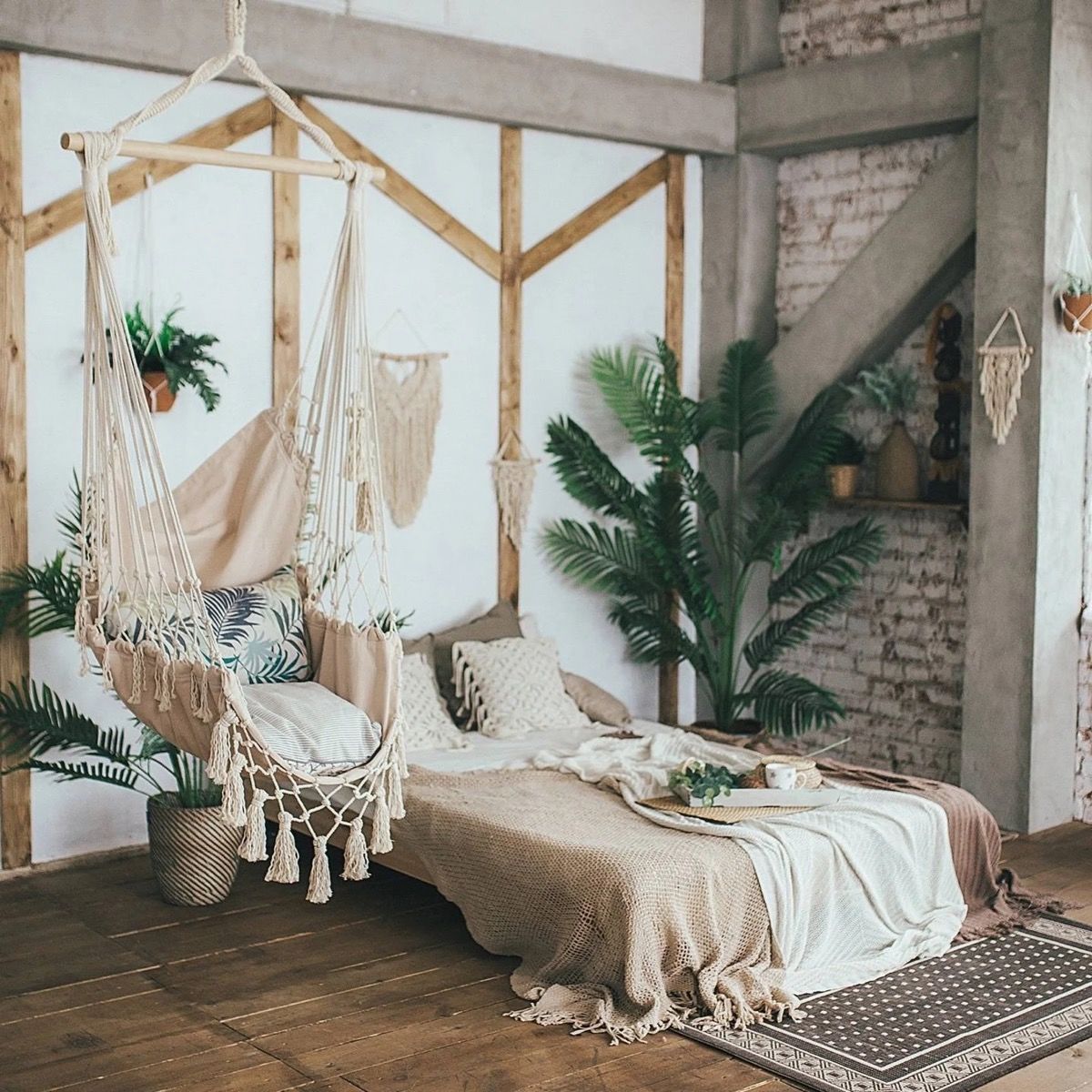 In a bedroom, you already have a comfy spot for laying down. So instead, swap out that formal bedroom chair with a relaxed boho style hammock chair.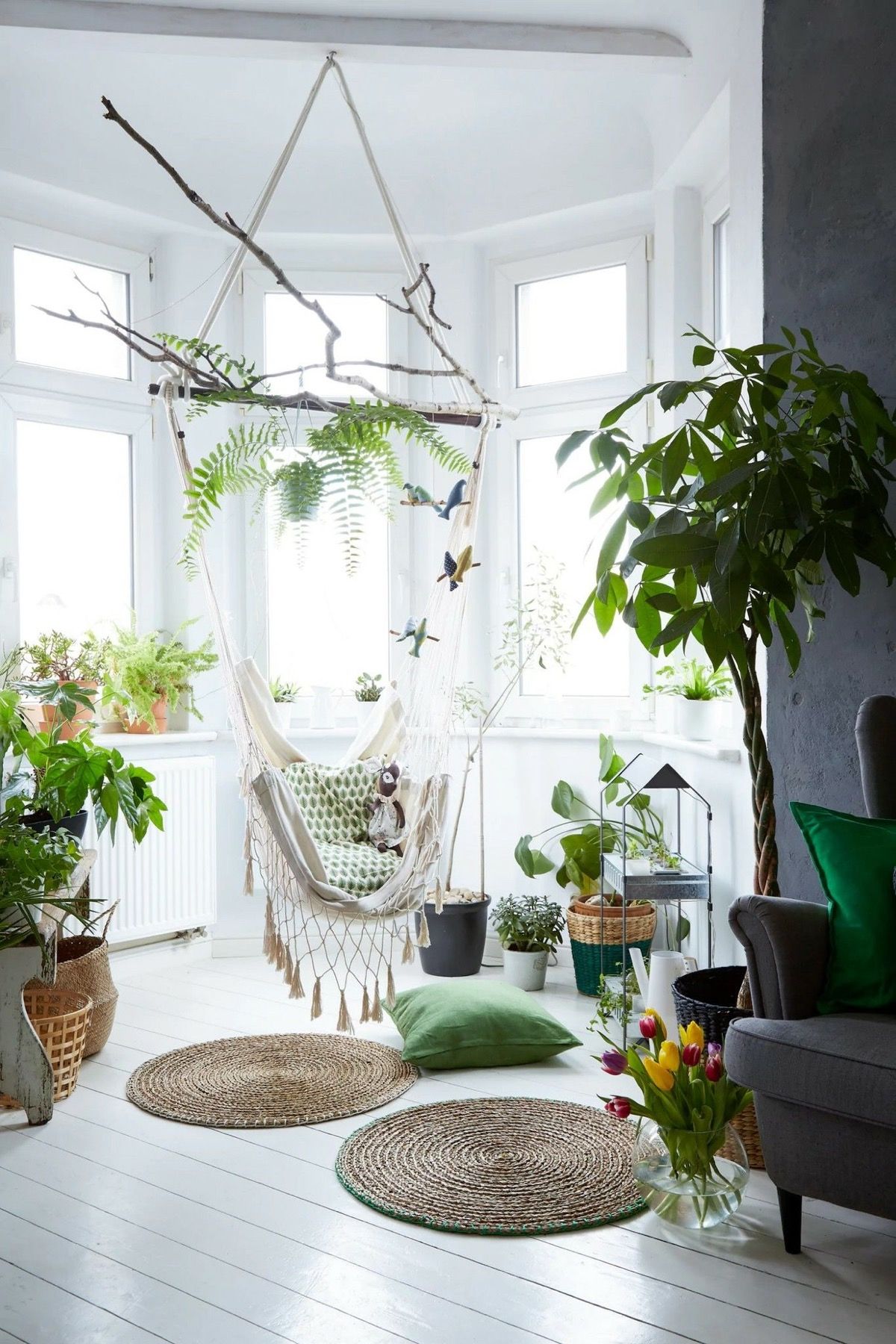 Add natural greenery and cut branches around the top of your hammock chair to achieve an adorable tree house aesthetic.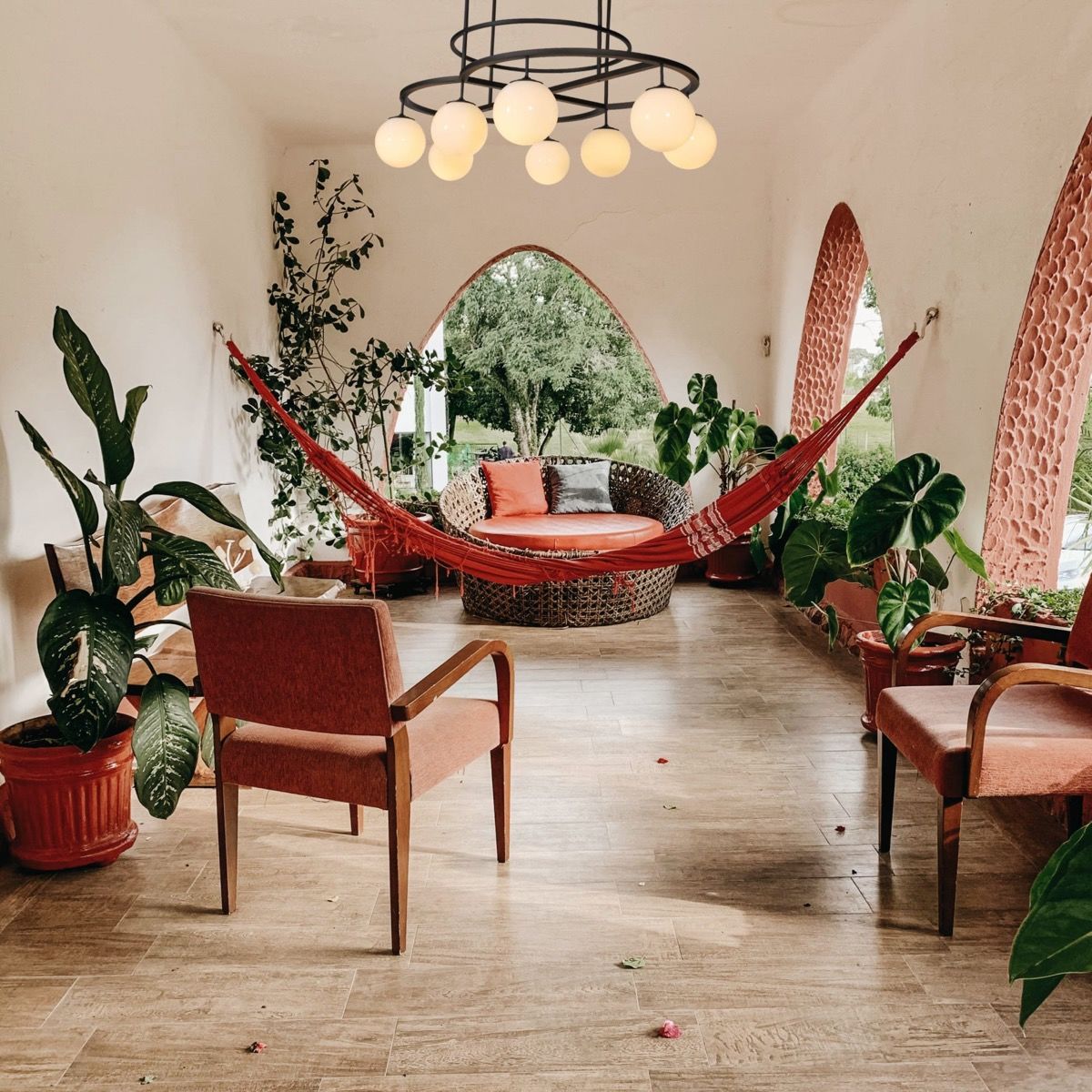 Let colour run free with a bright fabric option, like this stunning rich red design.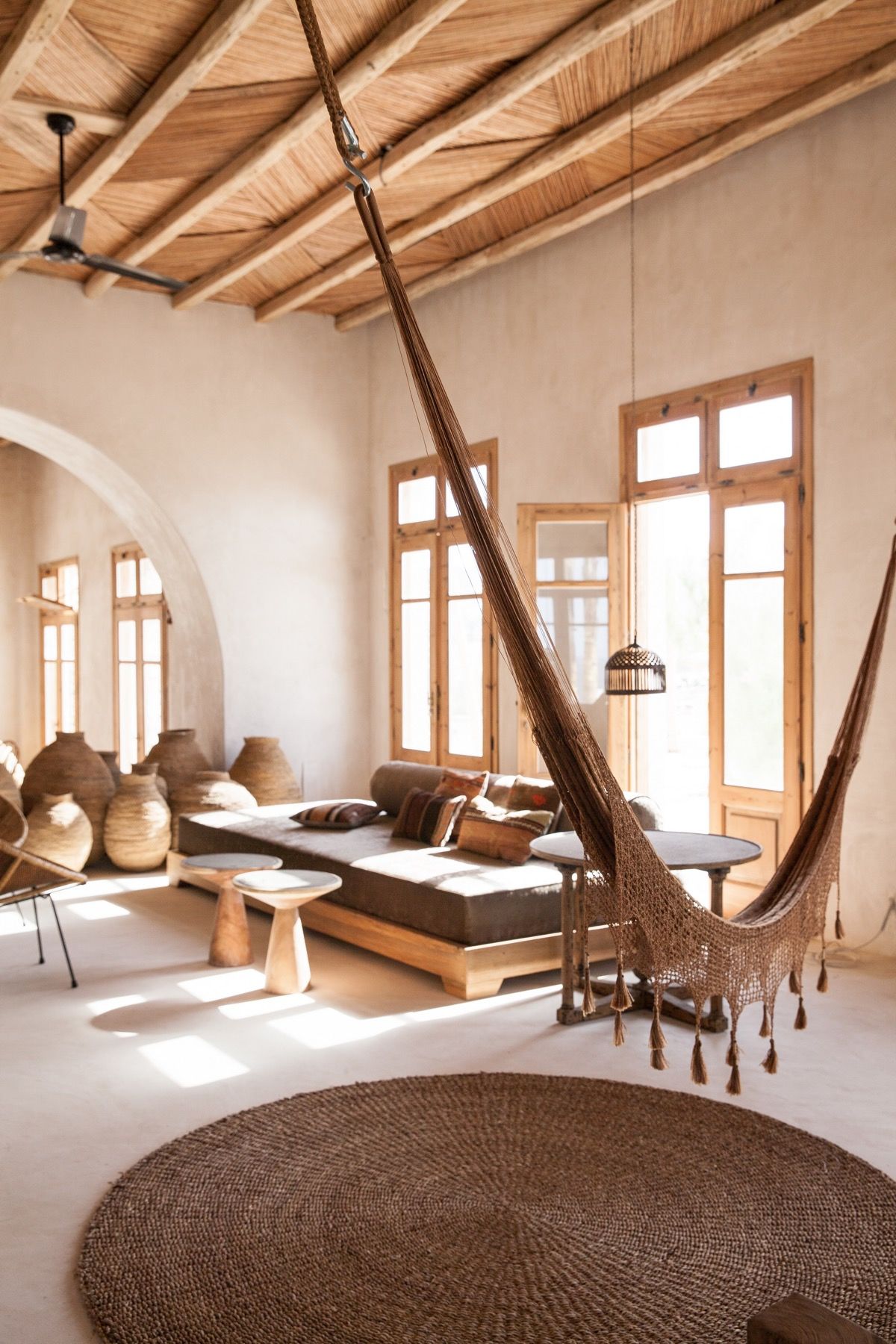 Earthy brown options will complement a nomadic decor scheme, alongside earthenware pots and natural woven rugs.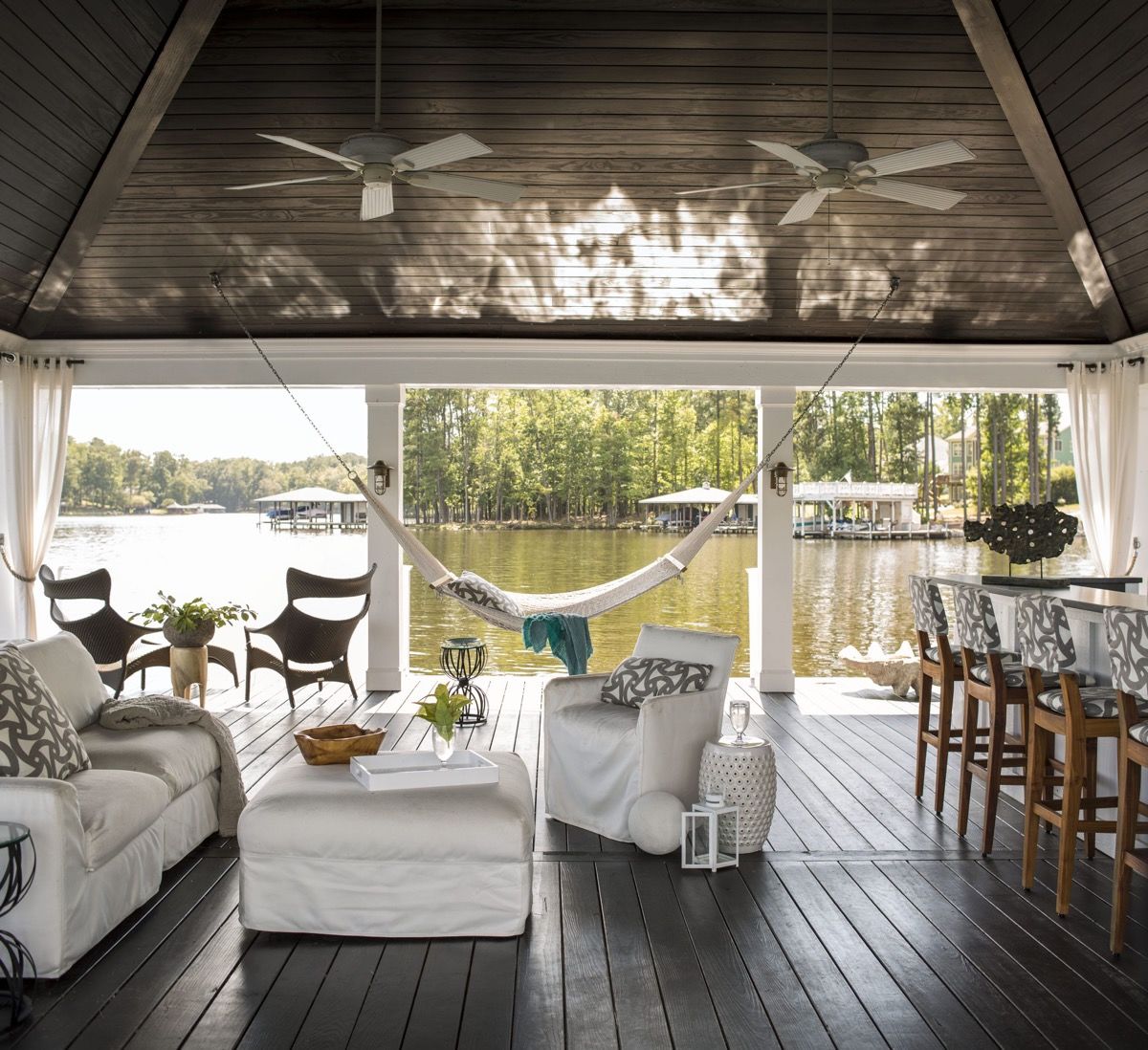 If you're lucky enough to have a glorious lakeside scene like this, then it would be a crime not to enjoy it to the max from the comfort of a cosy hammock.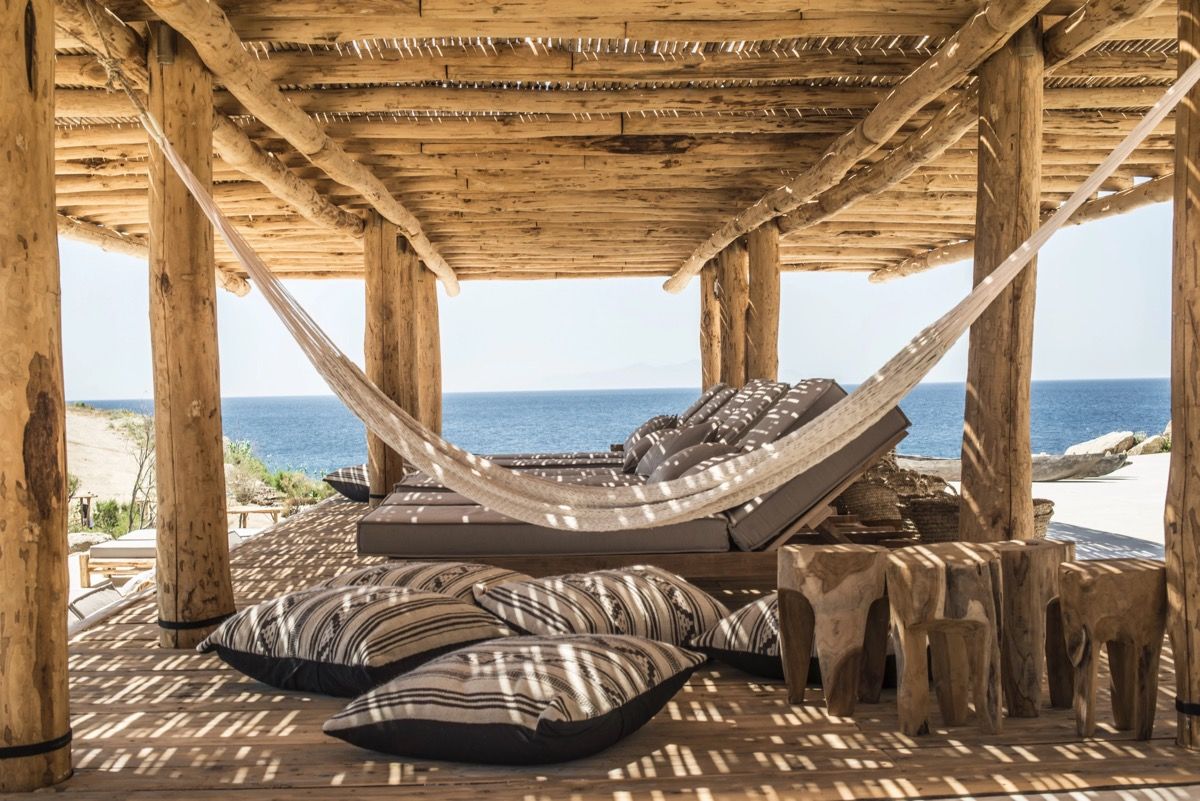 Beachside homes make hammocks a must have too. Add to a rustic pergola and prepare for a blissful siesta.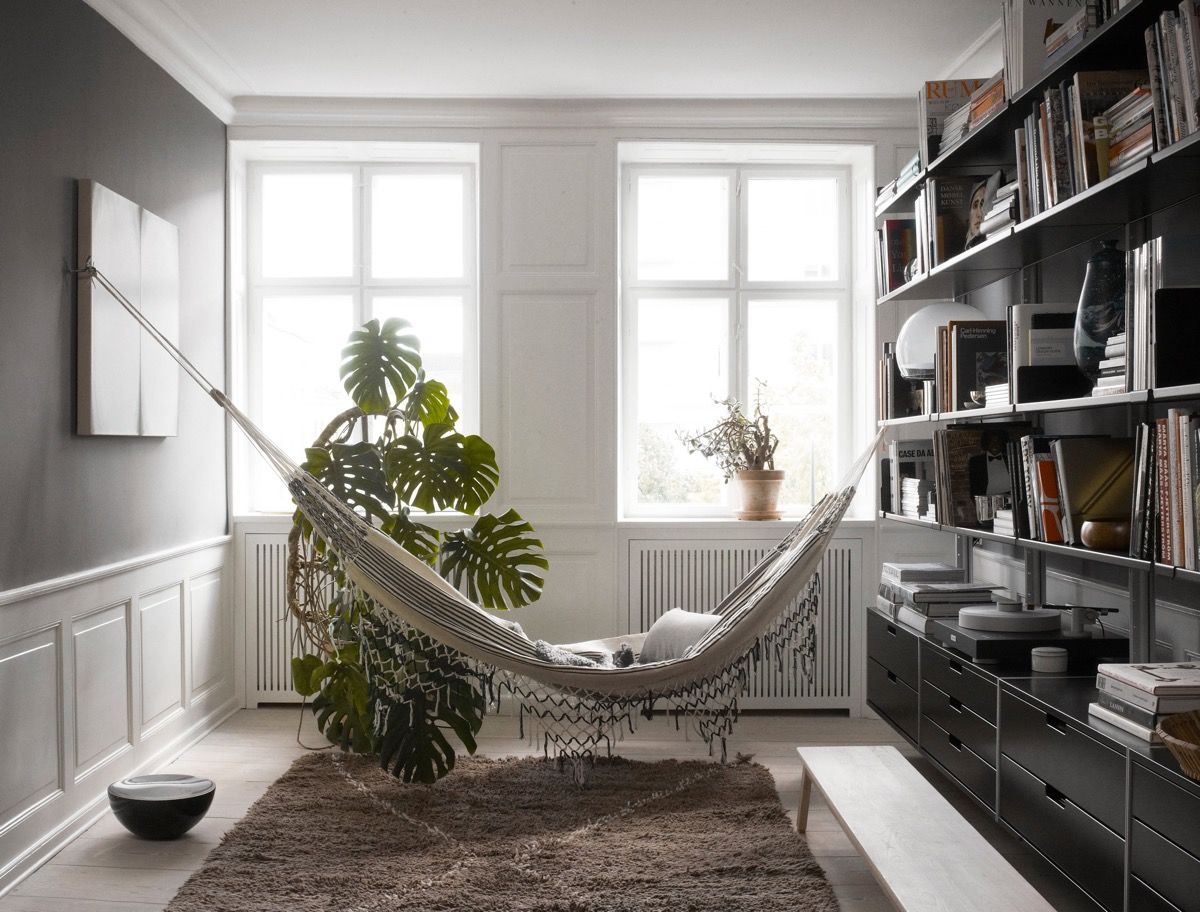 Fashion a restful reading nook with a hammock, blanket, pillow, and a large plant to overhang the edges.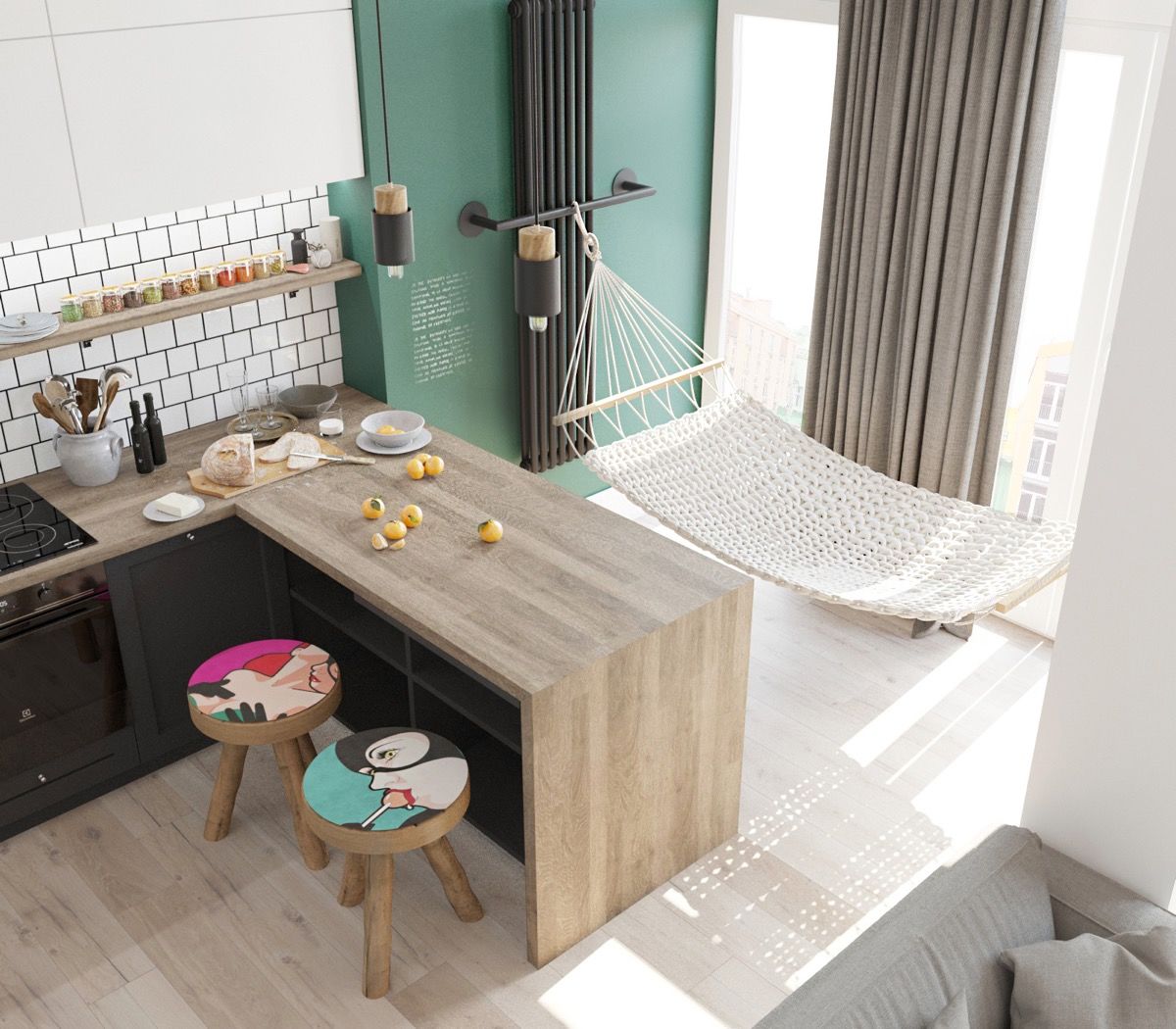 It could have been a dining spot, but the owner of this home has utilised the space just off the kitchen to create a hammock nook. If you find yourself eating dinner in front of the TV rather than at the table, then this could be a no-brainer.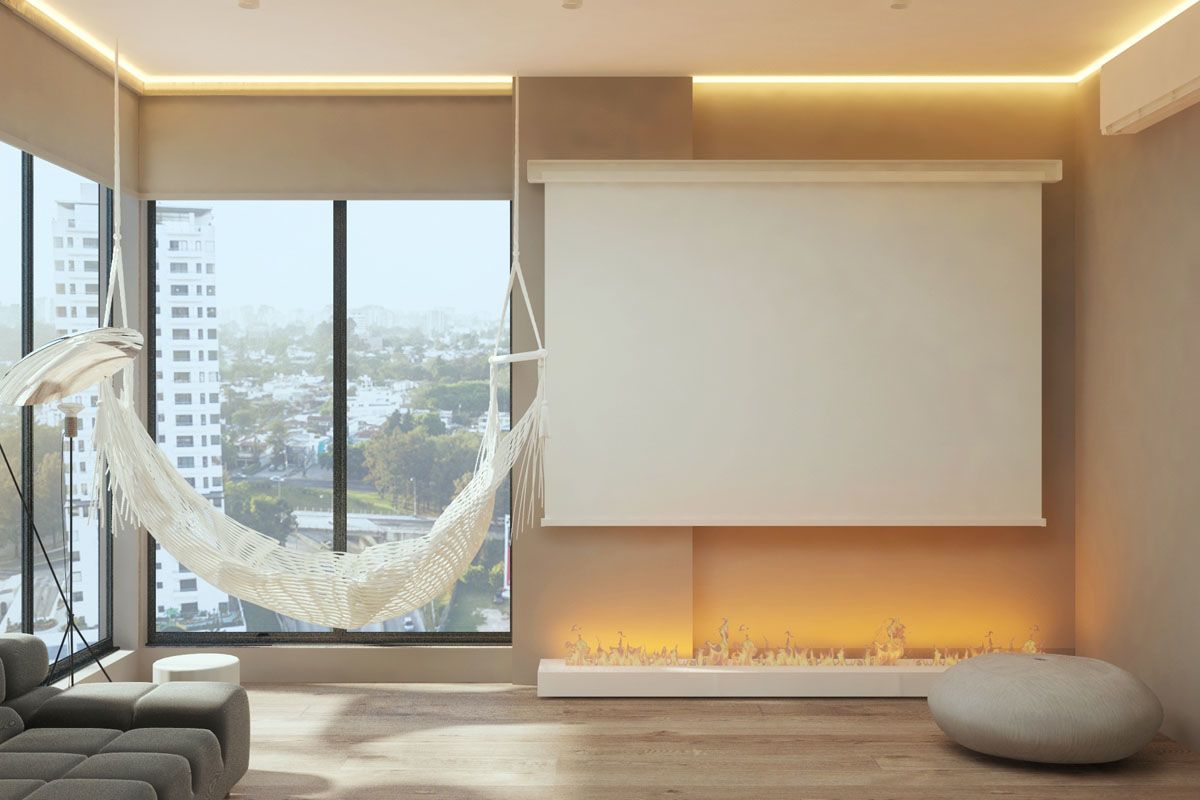 Fit a hammock by the fireplace to warm your toes as you swing.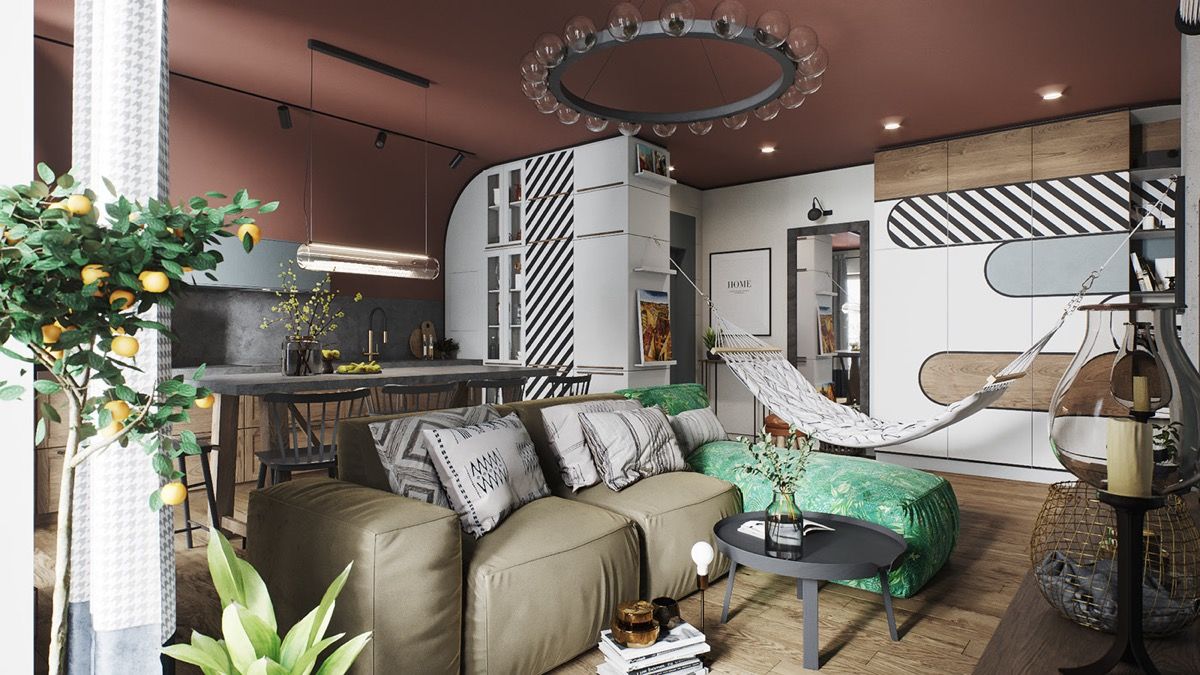 A plain white design falls gently into the background of a busy green and umber decor scheme to avoid overwhelming the room. See more umber interiors here.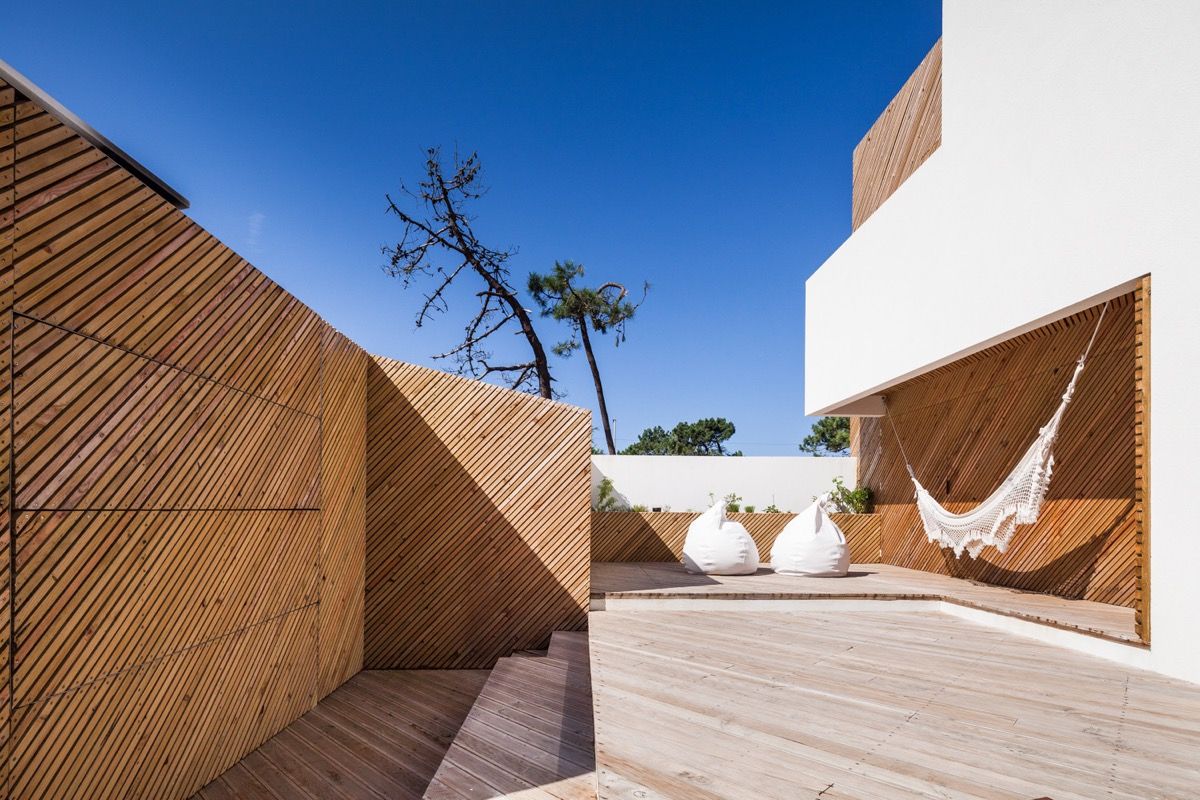 When hanging your hammock outside, choose a position with shelter from the elements.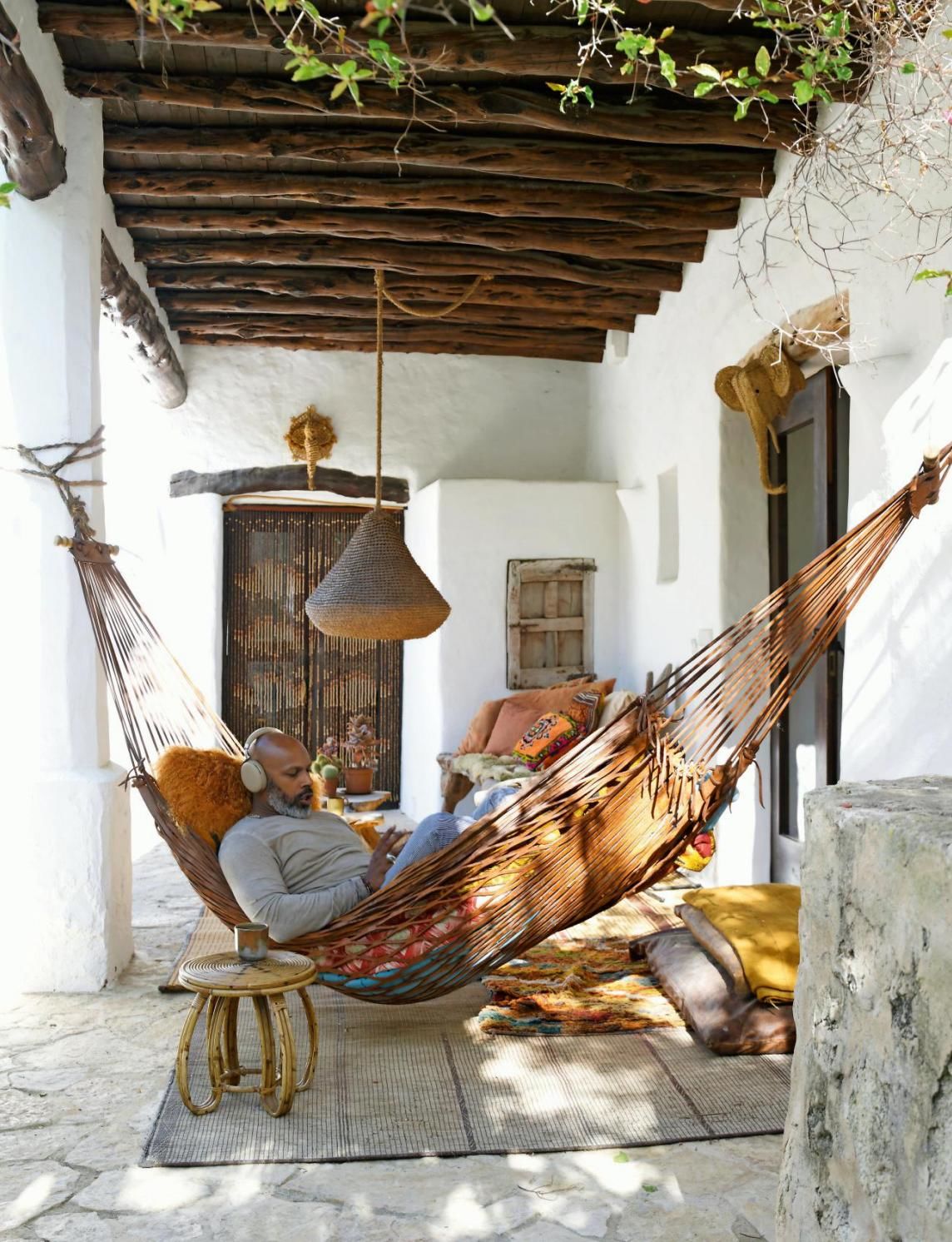 Accessorise your chill out spot with a handy side table and a soft rug.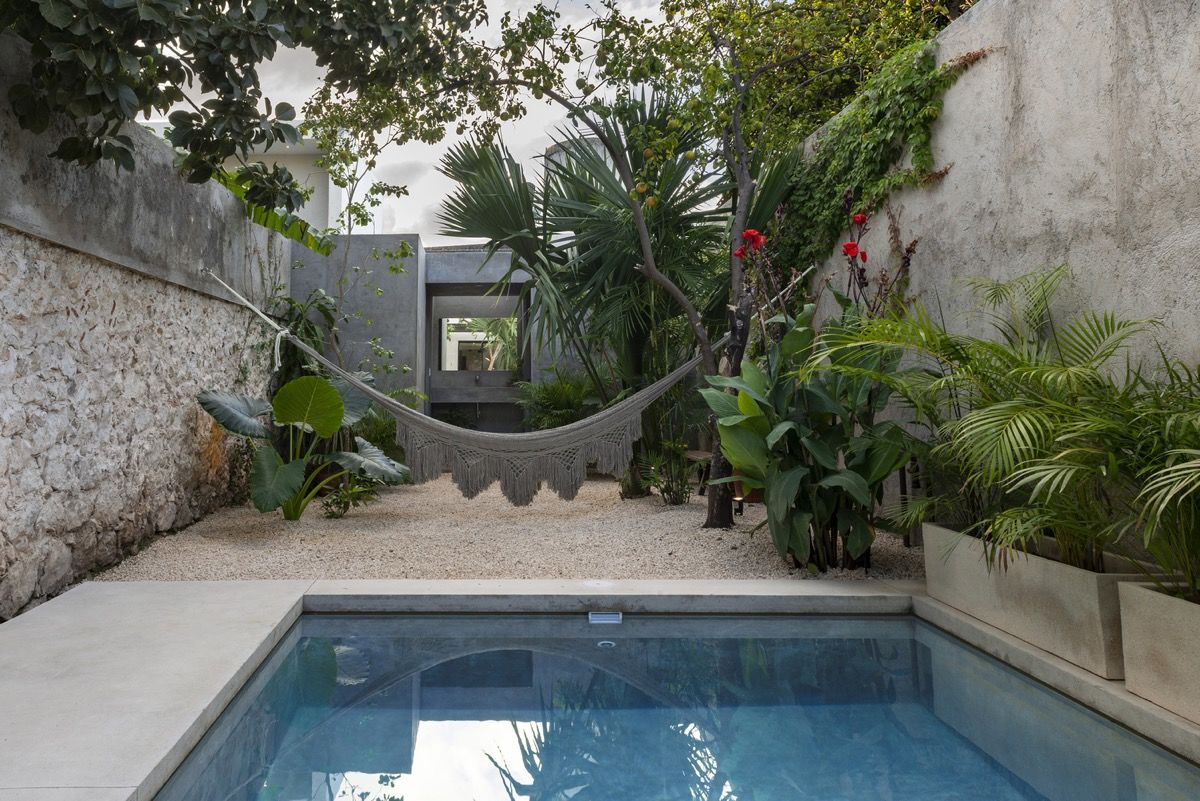 You'll never have to pull out a heavy sunlounger again if you hook up a hammock on the pool terrace.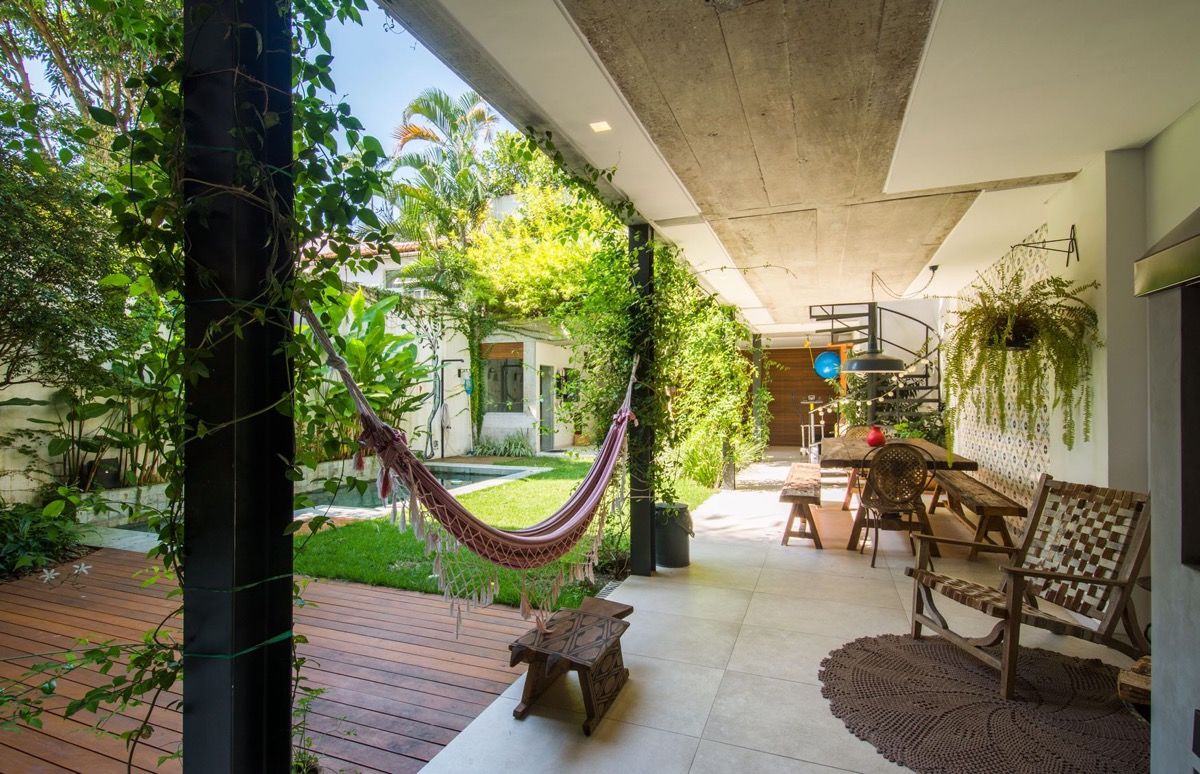 Another poolside setup. See more of this home with jungle vibes.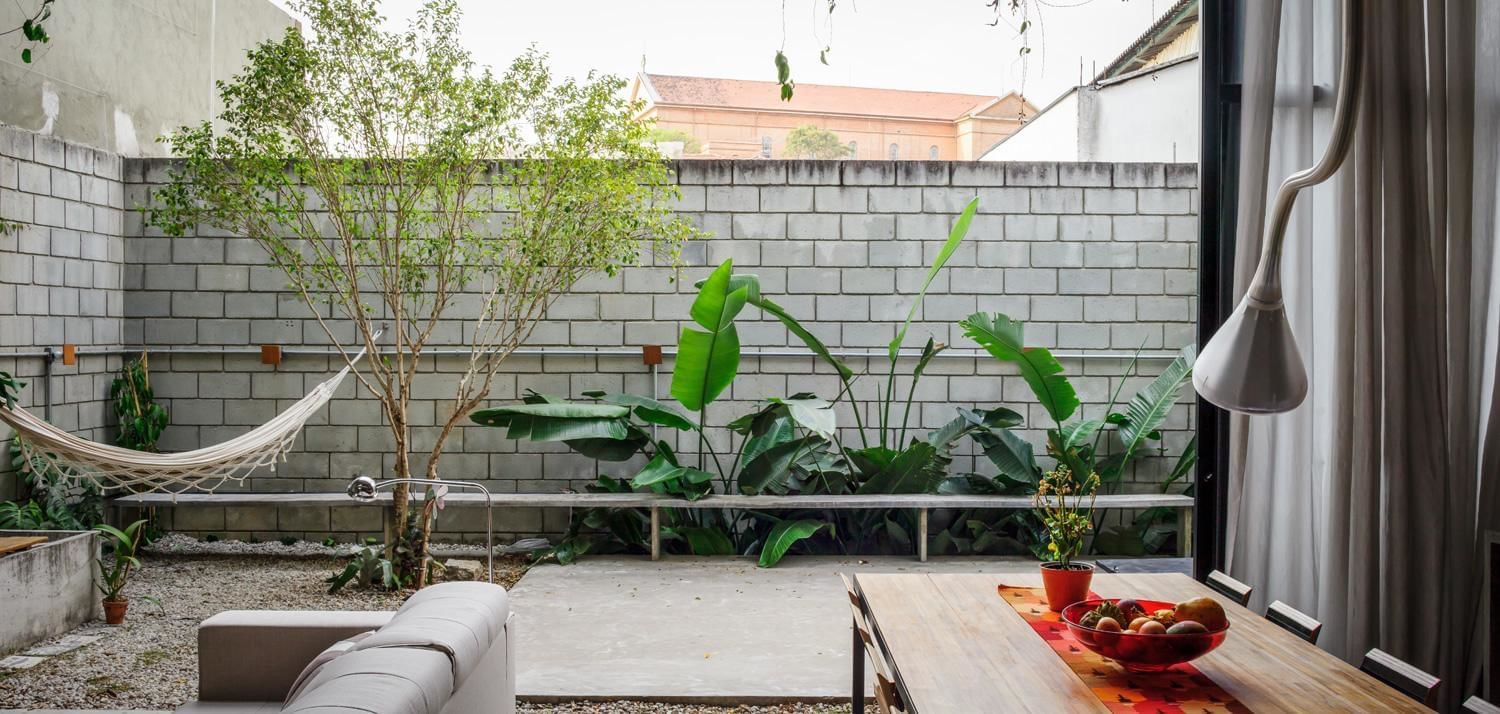 This home with a small courtyard employs a hammock to give the courtyard added purpose.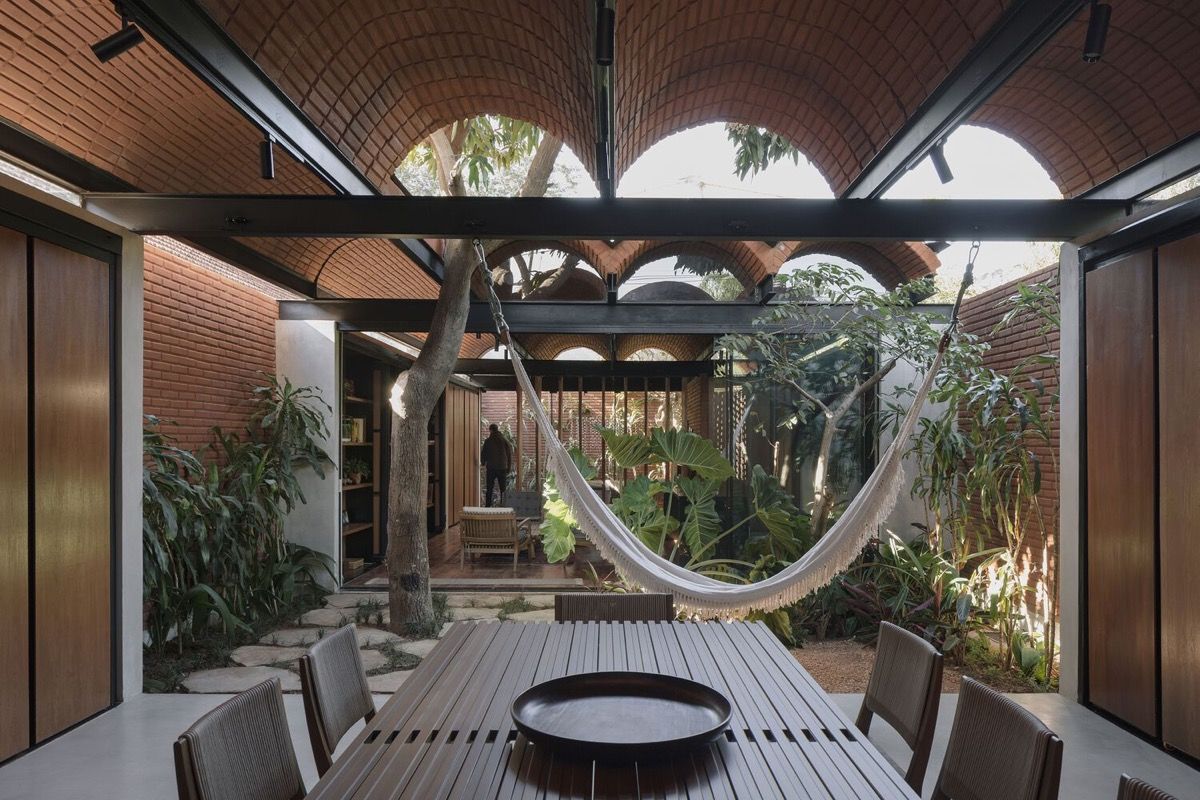 In this courtyard , an inviting hammock forms an irresistible draw at the centre of the home.

Even a narrow outdoor area can make a glorious getaway.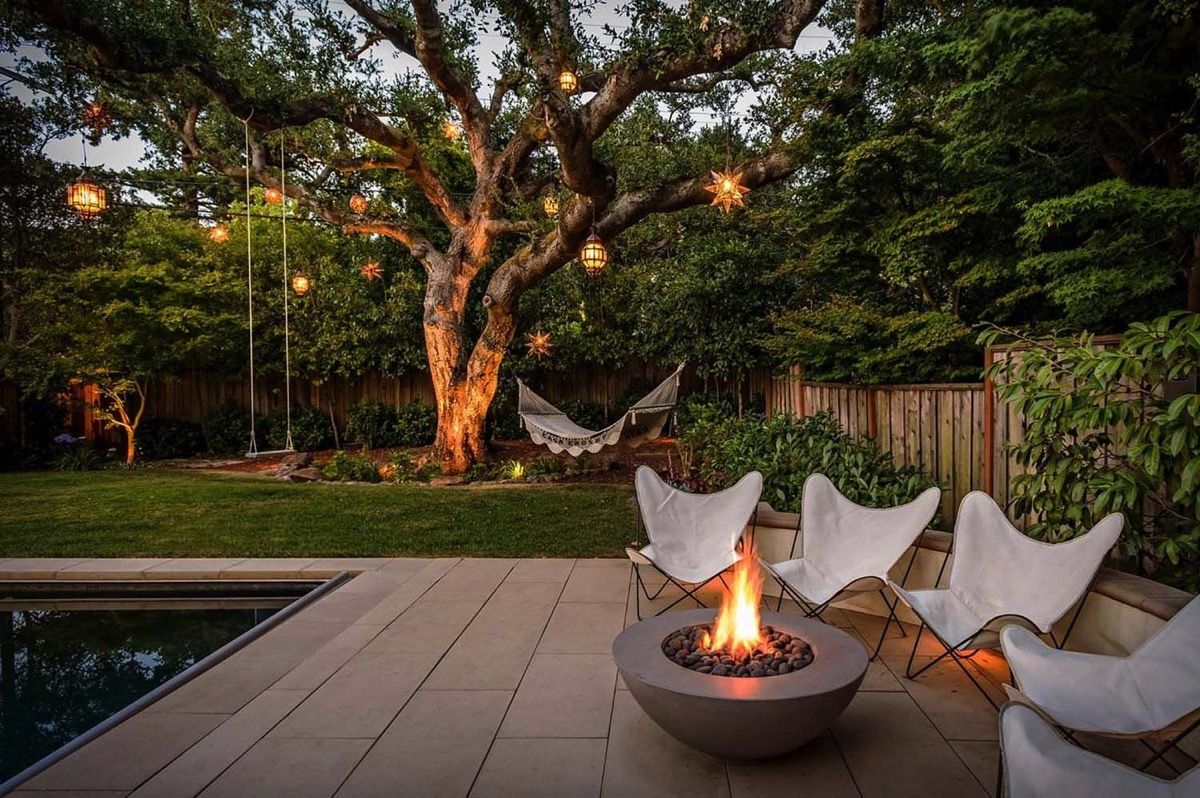 Create whimsey around an outdoor hammock by hanging lanterns from tree branches.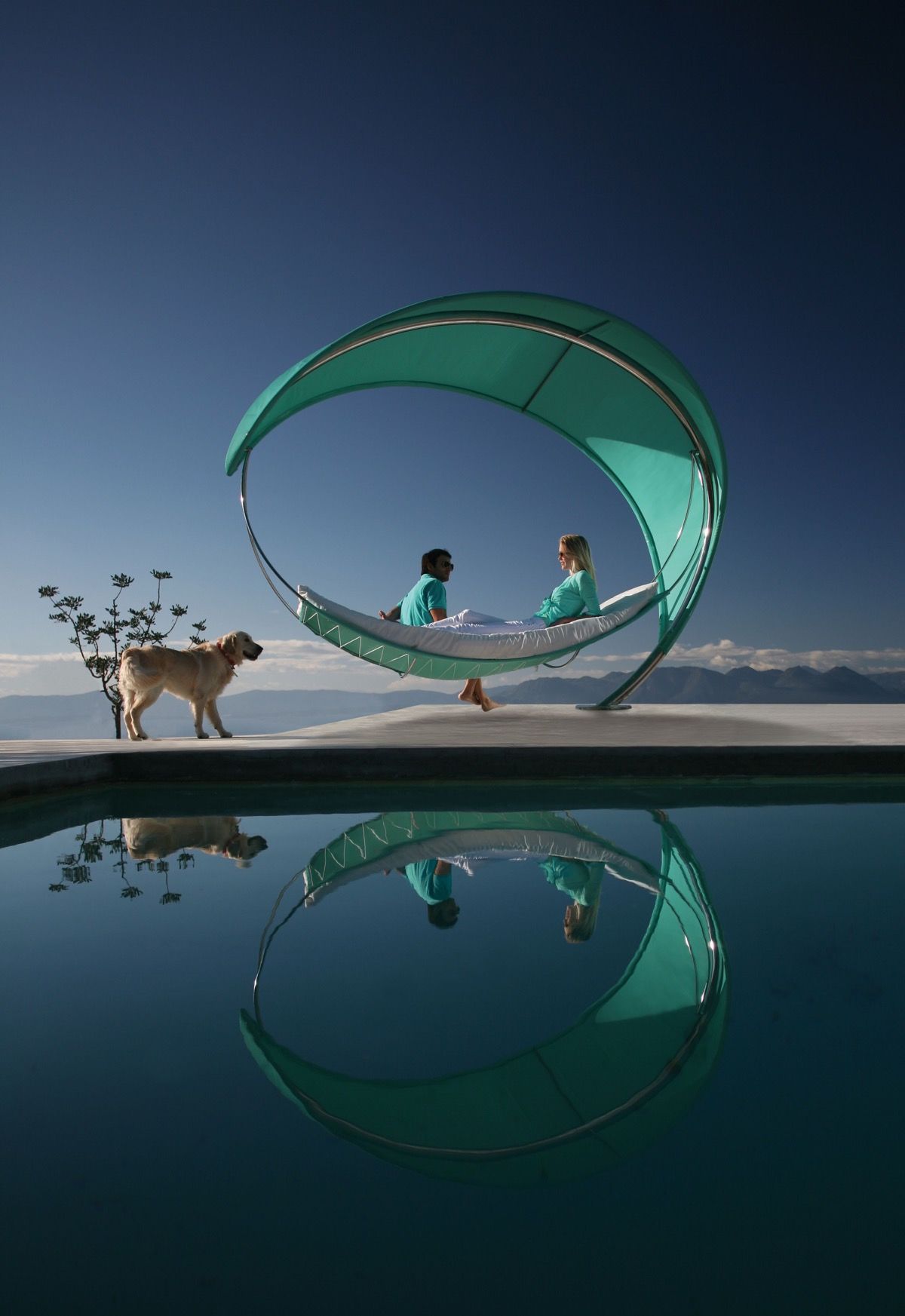 This slick canopied design is the Royal Botania Wave hammock.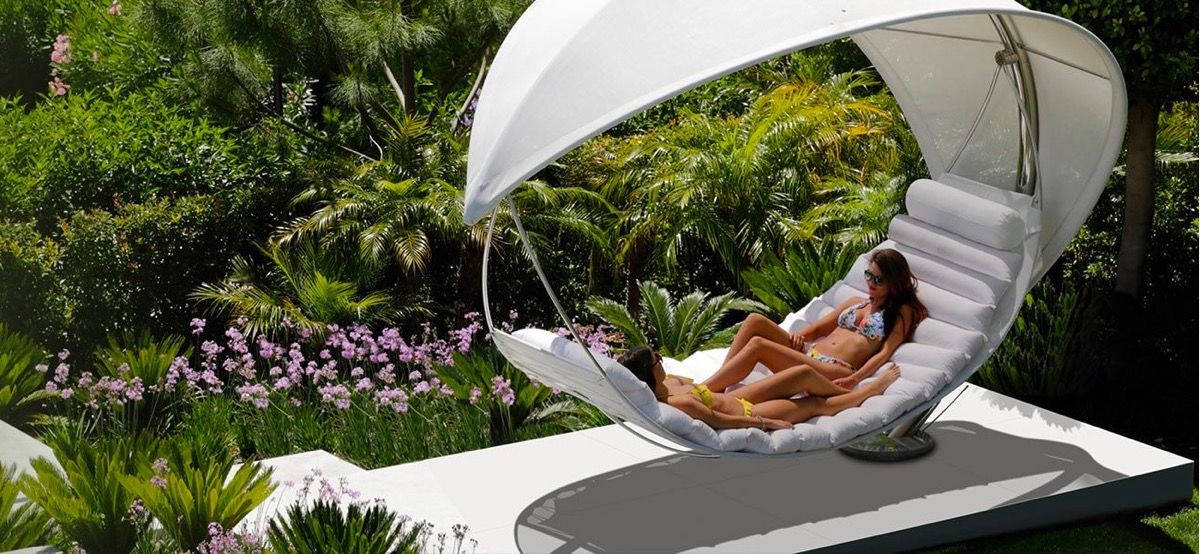 … The hammock is wide enough for two people to enjoy at once.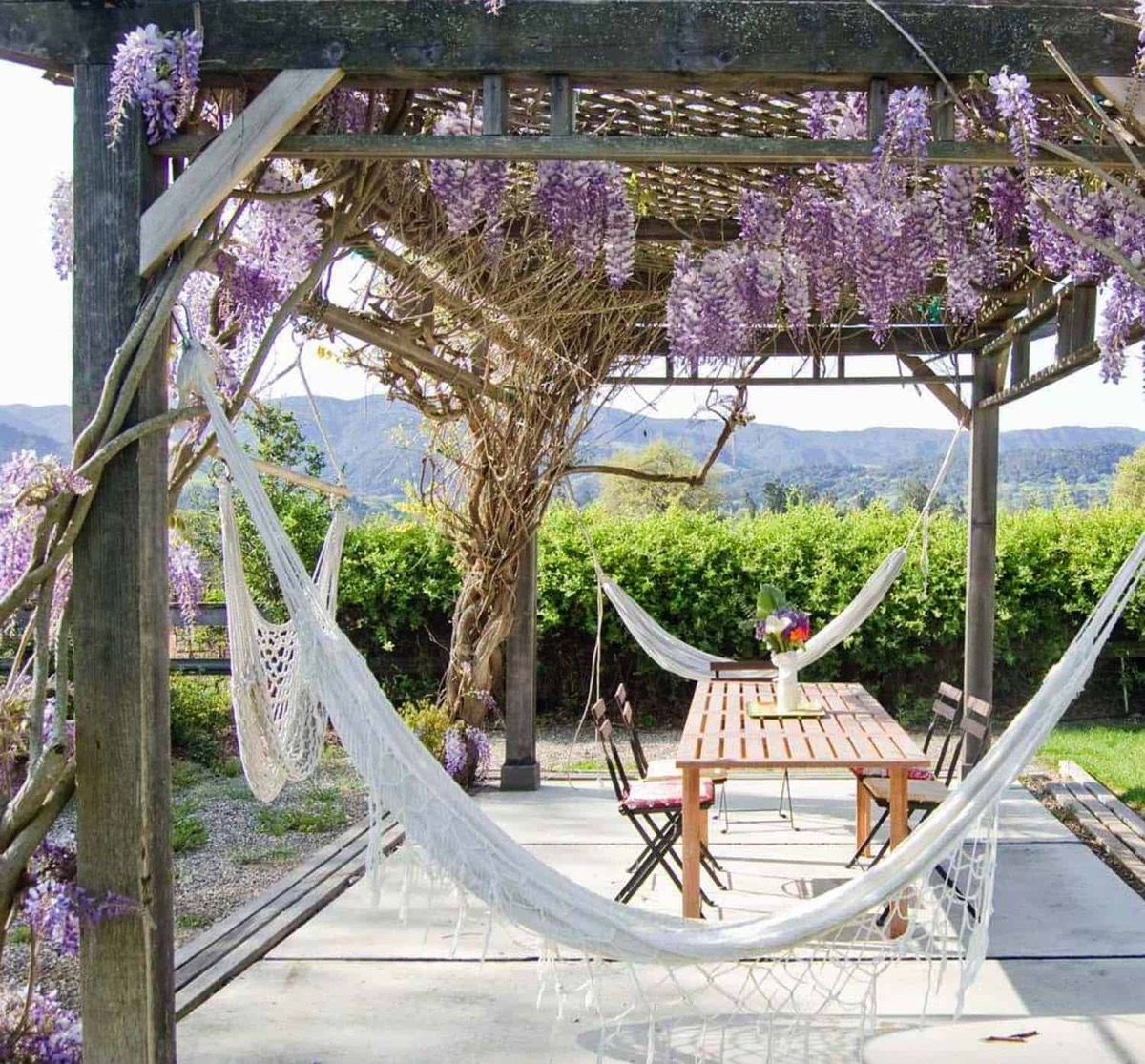 Of course, you could also hang multiple pieces if you want to hang out with friends.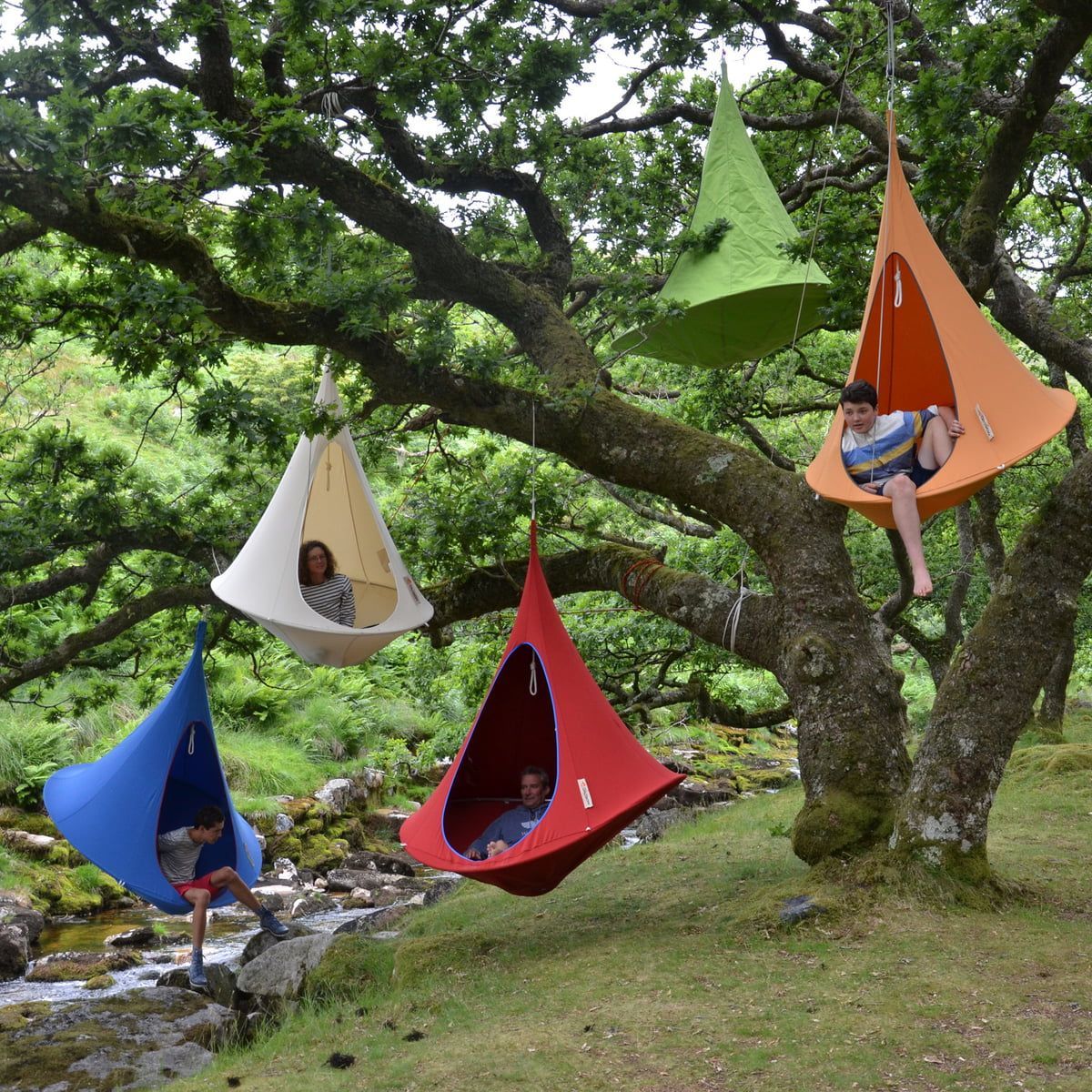 Cocoon hanging chairs offer a colourful option with plenty of shade.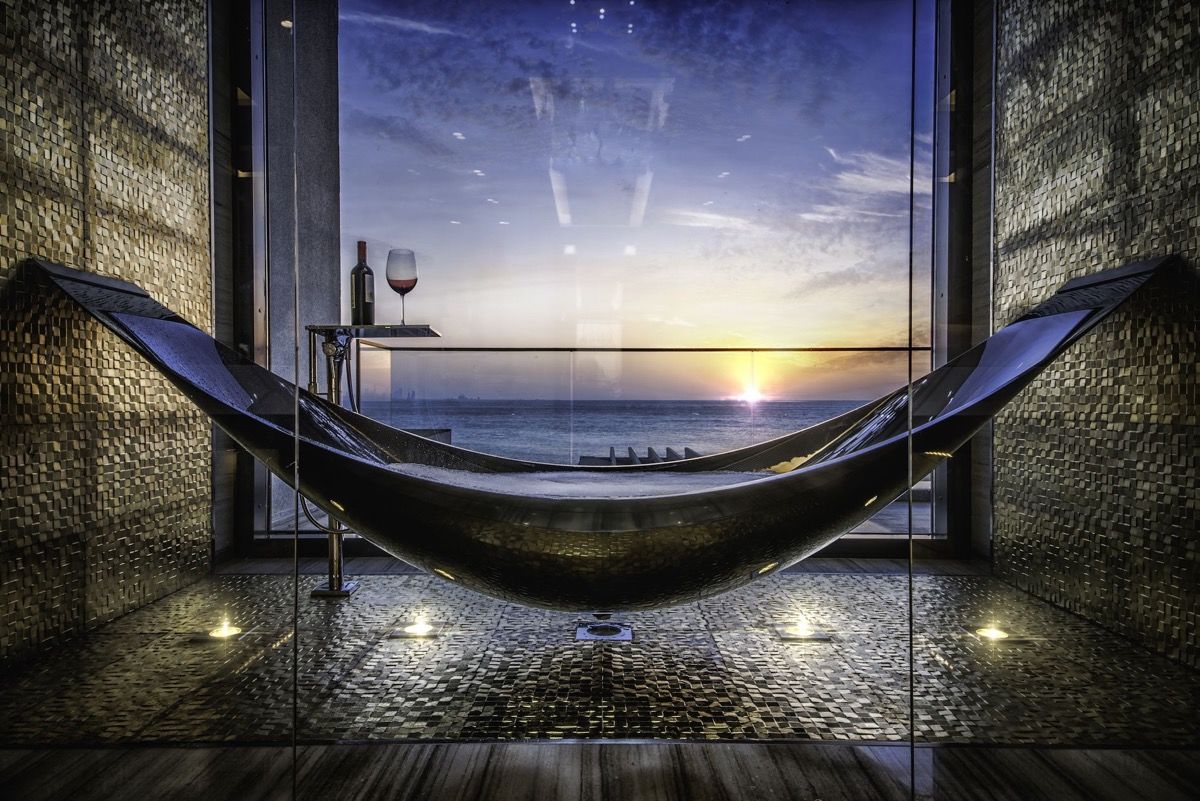 Okay, technically this is not a real hammock, but how could we not include this amazing bathtub!