Abortion has traditionally been a private matter. But now some US companies are rolling out support for workers who want it.
Traditionally, abortion has been a personal issue, separate from a person's work life. People who want abortions generally make their own arrangements privately, whether that's obtaining medication, finding a clinic or funding a procedure if it is not covered by insurance or the government.

Increasingly, however, some workplaces in the US – where healthcare is typically linked to employment – have stepped in to lessen the burden on employees. This trend has mostly emerged in the last couple years, as restrictions on abortion began increasing in individual states.

Now, it has taken on much greater prominence, since the Supreme Court overturned the constitutional right to abortion enshrined in a legal ruling known as Roe v Wade on 24 June. The decision means many abortion providers have stopped operating in states with trigger laws (laws that automatically banned abortion with the end of Roe v Wade).

Although many companies have remained quiet on the subject, some firms have confirmed they will provide support to workers who want abortions. This often includes emotional support such as counselling; financial support, such as paid medical leave and out-of-state travel expenses; and legal support in case it is necessary, including coverage of legal expenses. Mostly, only certain kinds of companies are speaking out and enacting policies; many more appear to be opting for caution, in part due to perceived repercussions or potential logistical hurdles.

While more firms may formulate policies in coming months, it's already clear that the conversations and actions around reproductive health in the workplace will be a very contentious area for companies and employees alike.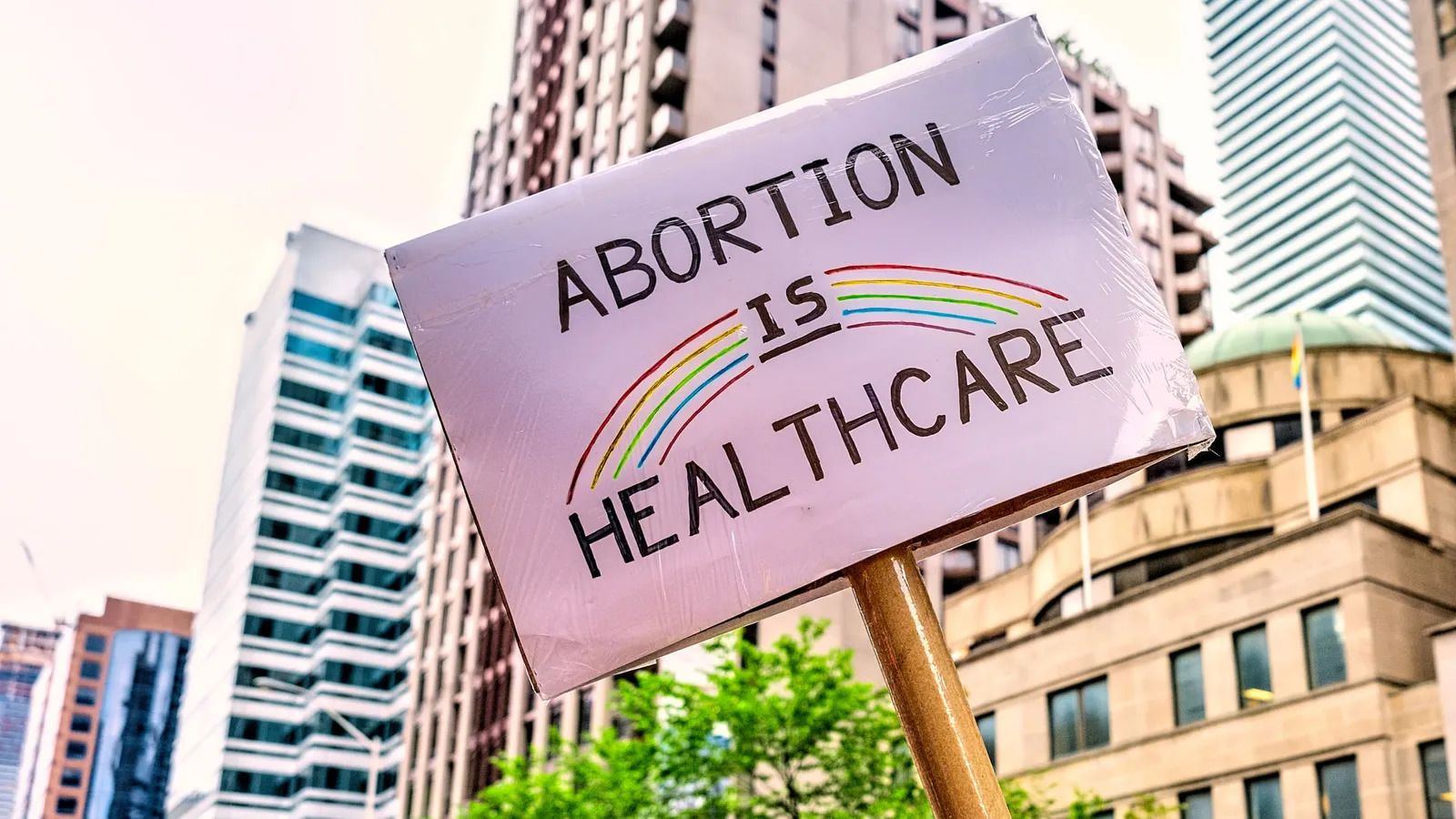 Some companies have chosen to extend their healthcare coverage to include abortion support, though the move is hardly universal
Companies funding travel and care

The movement to restrict abortion access has been particularly active in conservative US states, especially since the September 2021 rollout of a ban in Texas on most abortions after six weeks. Inspired by the Texas law, in May 2022, Oklahoma legislators passed a law banning almost all abortions, from the point of conception.

After each major restriction, pushback from pro-choice activists has been fierce. Companies have also become involved in the discourse, in small though growing numbers. Especially in the past year, some employers have announced the addition of employee benefits supporting abortion access; since the Supreme Court decision on Roe v Wade, more firms have also announced similar programmes.

For companies looking to offer these resources, "the most common and logistically sustainable way of supporting employees is to create a reimbursement benefit for any reproductive care service not currently covered by health insurance coverage", says Lauren Winans, CEO of the US HR consultancy Next Level Benefits. "Most companies offering this benefit today are potentially reimbursing eligible employees up to $10,000 for care and travel."

This travel, generally out-of-state, might be to obtain a surgical abortion or a prescription for self-managed abortion. (Self-managed abortion, involving medication, is the most common form of abortion in the US.) Amazon, Levi Strauss & Co and Citigroup have all committed to covering travel expenses for employees who can't access abortions locally. Policies at yoghurt-maker Chobani, Power Home Remodeling and Amalgamated Bank include covering childcare expenses, which would help the many working parents who want abortions.

Rhia Ventures, a venture-capital fund focused on reproductive and maternal health, maintains a database of companies' commitments and expressions of support on reproductive healthcare. It lists fewer than 100 companies that have publicly responded to mounting abortion restrictions – and not all of these have gone so far as to integrate abortion-specific benefits.

Laura Gitman, chief operating officer of sustainability consultancy BSR, has observed that women lead a number of the companies particularly active and vocal in offering abortion benefits. Companies headquartered in the coastal US, which tends to lean politically liberal, are also overrepresented, as are major tech firms. At some of these companies, the decision to expand reproductive health policies will have come from the top.


One August 2021 survey of 1,804 US adults showed 73% of respondents wanted their employers' health insurance to include abortion

This is the case for Alloy, a New York-based identity-verification company, which introduced expanded reproductive health policies in January 2022. These policies cover legal expenses related to anti-abortion laws (up to $5,000), out-of-state travel expenses (up to $1,500) and out-of-pocket medical costs (up to $1,500) for employees or their partners. These benefits have not changed following the demise of Roe v Wade.

Kim Nguyen, Alloy's head of people, says the company's co-founder highlighted a support gap for employees in their ability to access care. The company has about 200 staff members, with several living in states where abortion restrictions would directly impact them. Fifty percent of the staff are women, and 3% are non-binary or gender-fluid. No employee has yet made use of the abortion support, which is confidential, but Nguyen chalks this up to timing and the company's moderate size.

Data shows policies like these can be important to employees. One August 2021 survey of 1,804 US adults from non-partisan research firm Perry Undem showed 73% of respondents wanted their employers' health insurance to include abortion, and 69% believed that reproductive healthcare should be part of companies' efforts to address gender equity. Younger workers and women were particularly likely to want abortion-related benefits from their employers; even if they're unlikely to use such benefits themselves, these are signals of a company's values, something many workers look for when choosing – or staying with – a potential employer.


Risk versus reward

On the whole, however, most businesses have opted to remain silent. While plenty of companies, especially within tech, have responded with statements and new benefits policies, many prominent companies and business associations have chosen not to comment since a leaked draft opinion in May 2022 foreshadowed the Supreme Court's overturning of Roe v Wade.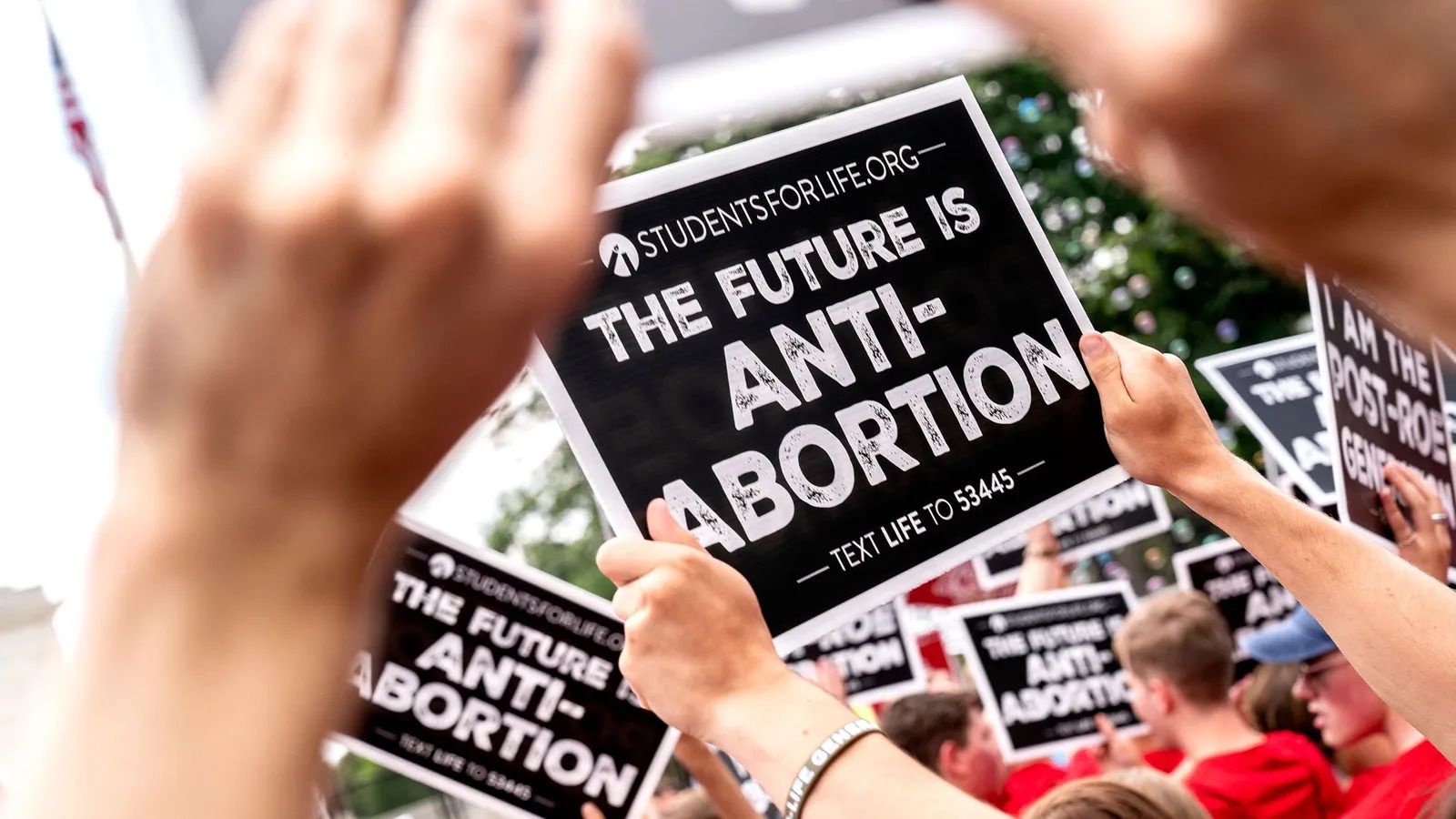 Not every firm will choose to offer abortion support for employees due to potential legal and organisational issues or ideological stances

The hesitation owes partly to the uncertainties involved with delivering abortion-related benefits and partly to political reasons. For a start, American healthcare is already incredibly complex. For those companies interested in offering support, abortion-related policies affecting dispersed workforces, when abortion and abortion support are illegal in some states, could bring logistical and legal challenges. Bethany Corbin, senior counsel at Virginia-based Nixon Gwilt Law, anticipates companies operating across the country will group states into categories based on the restrictiveness of their abortion laws, and provide different benefits packages accordingly.

Adjusting policies is likely to be easier for larger companies; small companies generally have less flexibility on benefits. David Joffe, an expert on employee benefits at national law firm Bradley, says small employers tend to have fewer options to customise group health plans, and may lack resources to expand existing offerings. Plus, there may be geographic complications. "Insurers in some states may now be unable or unwilling to issue policies in those states that cover abortions," he says.

Companies might also face ramifications if they roll out abortion assistance. For instance, Ron Zambrano, the employment litigation chair at Los Angeles-based West Coast Trial Lawyers, comments, "Elected officials in red [conservative] states might want to punish companies that help employees in those states obtain abortions, by forcing public agencies to withdraw business from those companies."

These potential complications may also contribute to why some companies have made less explicit moves to support employee abortion access, such as covering abortion-related expenses without specifically mentioning abortion. One HR leader believes that companies that offer such benefits are more likely to do so quietly and non-publicly.

As reported by the newsletter Popular Information, a major PR firm advised its corporate clients immediately following the Supreme Court leak, "This topic is a textbook '50/50' issue. Subjects that divide the country can sometimes be no-win situations for companies…".

That perception of divisiveness is pervasive, though some experts, including Gitman, believe the reality is different. She says many polls show the majority of Americans support reasonable access to abortion care as part of reproductive health needs. "I think that's why there's actually less risk to companies than many might think there is. They're not really at risk of alienating a large percentage of their consumers or employees," she believes.


Elected officials in red [conservative] states might want to punish companies that help employees in those states obtain abortions – Ron Zambrano

Still, public response to corporate abortion benefits has varied – in part depending on a company's industry, their track record of political activism and the political views of their consumer-base. On one hand, some people have reported signing up for or investing in dating app Bumble after it announced that it was creating a relief fund for people seeking abortions in Texas. Similarly, after food company Chobani announced it was extending its health coverage of abortion access, some customers expressed appreciation and loyalty. In contrast, shareholders of financial-institution Citi have questioned whether the company's abortion travel policy is a reasonable use of funds.


'Unknown land'

Yet workplace abortion benefits are not a complete solution. Gitman notes many people would feel more comfortable going to a community organisation for support rather than their employer. Corbin worries about information security; she advises companies rolling out abortion benefits to make sure they're aware of the relevant laws, and revisit data privacy and security standards to ensure that they have best practices in place.

Plus, abortion-related benefits may primarily benefit employees who are already relatively advantaged. In the US, unplanned births are more likely for women who are precariously employed or on low incomes. Some of the newly announced policies don't apply to hourly workers, or to those who don't already receive employee benefits, which are often reserved for full-time employees. And of course, abortion-specific policies apply only to a small number of companies thus far (and generally exclude the self-employed).

Overall, much remains to be seen regarding the rollout and take-up of such benefits, especially in an evolving legal landscape. "So far, we're in an unknown land," says Gitman.