A student has been found guilty of murdering his step-grandmother in a house fire.
Mary Gregory, 94, died from smoke inhalation following a blaze at her home in Heysham, Lancashire, in 2018.

Her death was treated as an accident until Tiernan Darnton, 21, who had confessed to the killing in a game of truth or dare, made a similar confession during counselling in 2019.

Darnton denied murder but was convicted by a jury at Preston Crown Court.

The jury was told an initial investigation had concluded that Mrs Gregory, who was a heavy smoker and had dementia, had died in an accidental fire on 28 May 2018.

However, police reopened the case in May 2019 after Darnton told a counsellor he had killed his stepfather's mother by using a lighter to set a curtain on fire at the house in Levens Drive.

Evidence shown to the jury detailed drawings found at Darnton's home which outlined the floorplan of his step-grandmother's home.

They contained labels including "good hiding place" and "quick exit" and references for needing a "good alibi".

Police found drawings at Darnton's home which outlined the floorplan of Mrs Gregory's bungalow

During the inquiry it emerged that Darnton had also confessed several weeks after Mrs Gregory's death, during a game of truth or dare with two friends in which he revealed his "darkest secret".

He told the pair: "I have a secret I haven't told anyone. I may have killed someone."

Darnton had said he disabled a fire alarm and started the blaze because he did not want Gregory to suffer any longer from dementia, the court heard.

His friends had thought the student was joking, but Darnton went on to tell a counsellor in May 2019 about a friend "who could send me to prison cos of what he knows".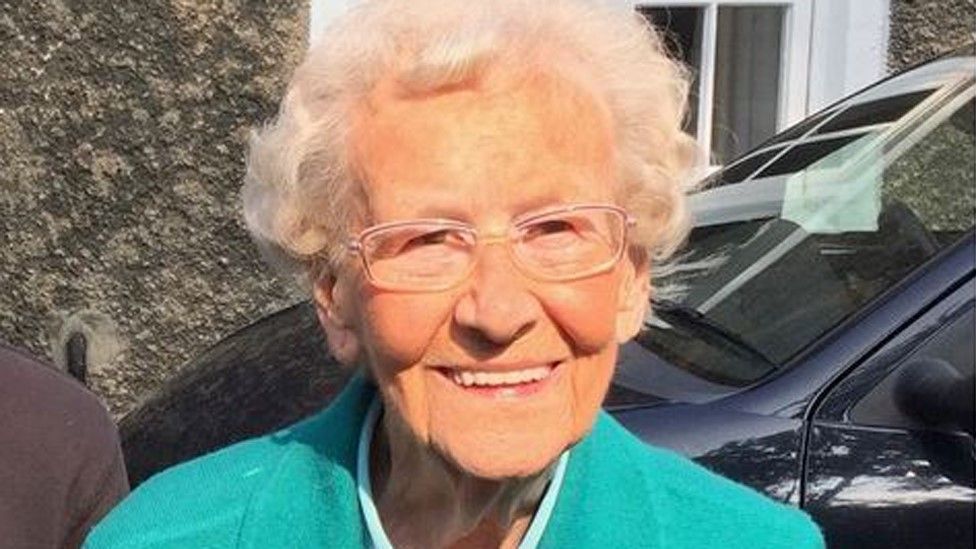 Mrs Gregory died in hospital four days after being pulled from the fire at her home in Heysham

He added that he had felt "powerful" at an event involving a person who had died - thought to be Mrs Gregory's funeral - as he "knew what had happened and everyone else in the room didn't".

The counsellor ended the session by saying to him "I'm not really clear what you're saying but I think you're trying to tell me you've killed someone", to which Darnton mouthed "Yes".

She passed the information to police and he was arrested.

Detectives found searches on his mobile phone and computer from June 2018 which read "murderer filled with despair", "I'm a murderer" and "I'm a monster and I'm going to hell".

Darnton will be sentenced on Friday.