Britain's first openly gay senior judge will lead a review into the impact of an historic ban on LGBT people serving in the armed forces.
Lord Etherton's inquiry will look at how those affected can be redressed.

Campaigners are hoping for compensation for lost livelihoods and suffering as well as mental health support.

The review will apply to veterans who served between 1967, when homosexual acts began to be decriminalised, and 2000.

Until then it was illegal to be gay in the British military - with more than 5,000 people in the armed forces thought to be affected.

Those who were, or perceived to be, homosexual faced intrusive investigations and were dismissed or otherwise forced to leave the military. Many still have the conviction on their criminal record.

Some veterans say it meant a complete loss of income which still affects them today, due to years of missed pension contributions.

Lord Etherton will be asked to recommend ways in which the government could "seek to mitigate any impacts, including any financial impact", the BBC has learned.

The independent review was launched as part of the government's Veterans' Strategy Action Plan. Lord Etherton was appointed by Defence Secretary Ben Wallace and the prime minister's chief aide, Steve Barclay.

Lord Etherton said he wants to provide a "safe space" for veterans to share their stories.

"This will allow me to make measured recommendations as to how the government can meet their commitment to ensure that all veterans' experiences are understood and valued," he added.

David Bonney served four months in a military prison in Colchester in 1995 after being convicted of "homosexual conduct" while working for the RAF as a medic.

He told the BBC he welcomed the announcement of the chairman, but that he hoped the review would be carried out quickly.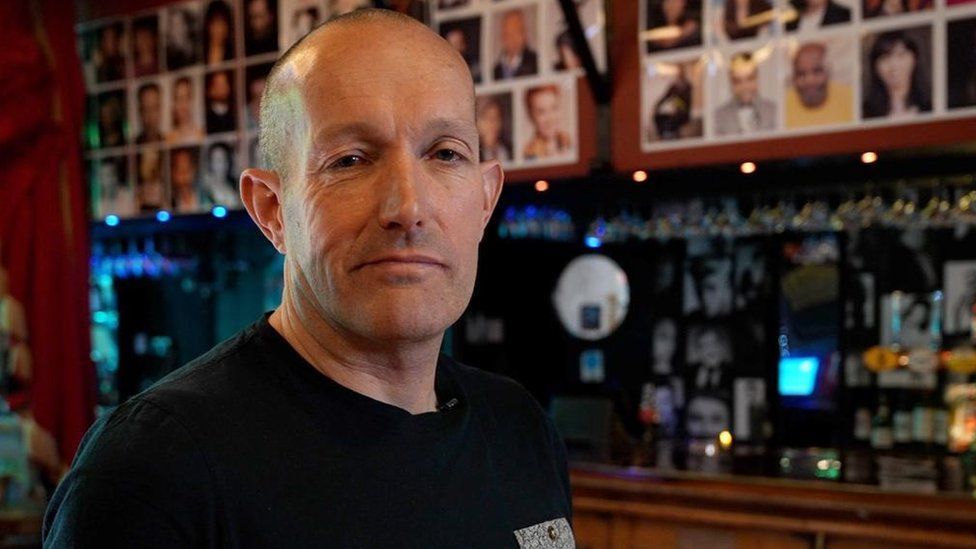 David Bonney was jailed after it was found out he was gay while serving in the RAF

The BBC understands the review could take as long as 12 months.

"There are people with serious issues, cancers and such," Mr Bonney said.

"It would be nice if they could get everything resolved before they die."

He added that Lord Etherton would be "more likely to reach the right conclusions" as someone who "knows what it's like to hide your true self".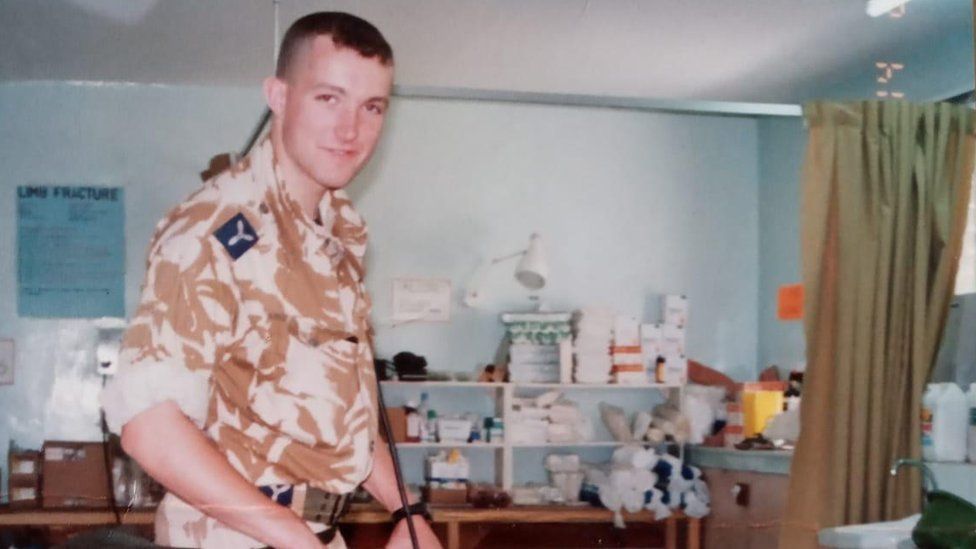 Mr Bonney's conviction is still on his criminal record despite the law change in 2000

The review comes after years of campaigning by veterans and charities.

The CEOs of charity Fighting with Pride, Caroline Paige and Craig Jones, told the BBC the announcement "brings hope to veterans who served at a time when they were not welcomed in the armed forces as LGBT personnel are today".

"They have faced immense challenges in their lives in consequence of the ban and today's announcement brings hope for a better future," they said in a joint statement.

Since the BBC first reported on the review, around 400 veterans have come forward to share their stories with the charity.