The families of two young prisoners have been told there is enough evidence to prosecute a jail over their suicides - but the Crown Office does not have the power to do so.
Katie Allan, 21, and William Lindsay, 16, died in 2018 in separate incidents at Polmont Young Offenders Institution.

The Crown Office found that a breach of the Health and Safety Act at the jail "materially contributed" to the deaths.

But it said the Scottish Prison Service (SPS) was protected by crown immunity.

Following a meeting at the Crown Office in Edinburgh, both families are now requesting that this immunity is lifted.

They said it gives the prison service a "licence to kill", with no effective way for them to seek justice.

The families are still waiting for fatal accident inquiries into the deaths.

Their lawyer, Aamer Anwar, said: "The irony is that had Katie or William died in a private prison, a police cell or mental health hospital, those institutions would have been prosecuted.

"Yet the Scottish Prison Service has immunity and cannot be prosecuted, that is shameful and an abuse of power."

Katie took her own life at Polmont in June 2018 while serving a sentence for a hit-and-run crash while drunk.

William's death came in October 2018 while he was on remand at the prison near Falkirk.

Their suicides followed a series of deaths in Scotland's prisons, which prompted a Scottish government review into how deaths in jail are handled.

William Lindsay - Died October 2018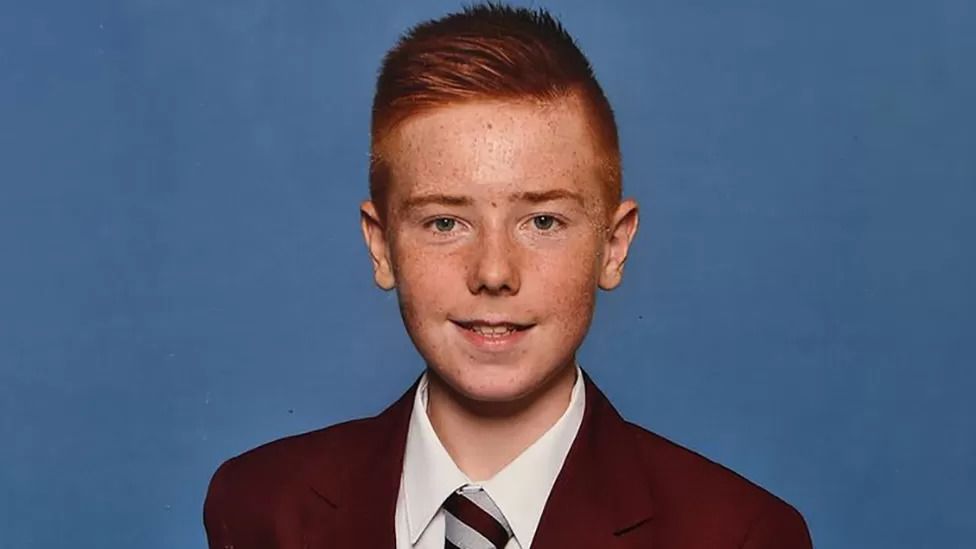 William spent most of his life in the care system. With drugs and domestic abuse at home, he was placed on the child protection register as an infant.

He lived between family, foster carers, children's homes and secure housing units.

As his mental health deteriorated as a teenager, schools struggled to cope with his behaviour. He was often in trouble with the police and he attempted suicide several times.

In the months before his death, his behaviour improved. He returned to live with his mother and was removed from the Vulnerable Young Persons' register.

On 2 October 2018, he was detained after walking into Saracen police station in Glasgow with a knife. His motivation was unknown.

The Scotsman reported that social workers and the Scottish Children's Reporter Administration wanted William to remain in the children's hearing system and be placed in a secure unit - but there were no places available.

He was remanded to Polmont, where he took his own life three days later.

Katie's family requested a review of the Crown's decision in 2020 not to prosecute over her death.

In a letter in July this year the Crown Office replied: "Katie's decision to take her own life 'did not exonerate and could not exonerate' those who had a duty to keep her safe.

"There was sufficient credible and reliable evidence available to support that there had been a breach of the 1974 (Health & Safety) Act.

However, it stated: "Due to the operation of Crown immunity no criminal proceedings can be raised ... COPFS is therefore unable, as a matter of law, to prosecute the Scottish Ministers for materially contributing to Katie's death."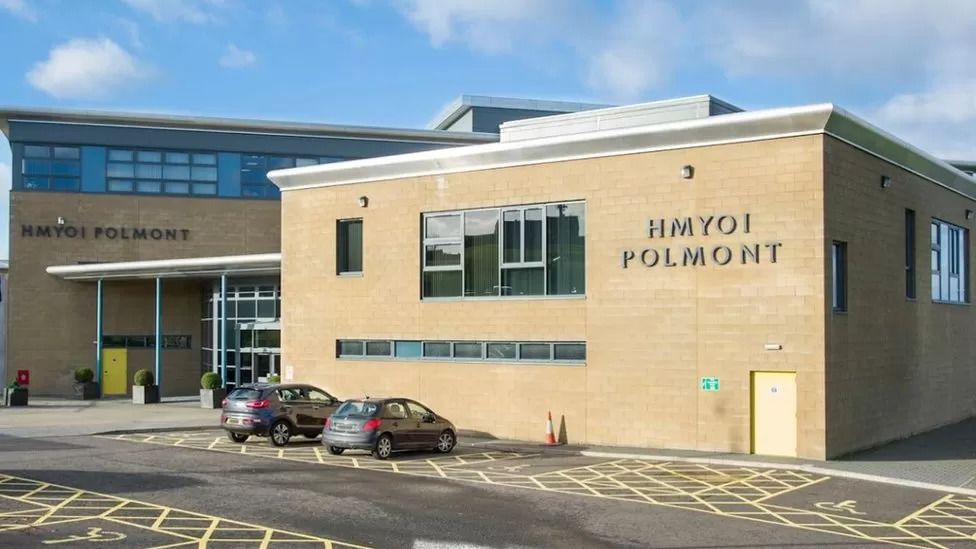 Katie and William were among a series of deaths at Polmont

Mr Anwar said the Crown told the families that their only option was to request a "censure" from the Health and Safety Executive for the breach of the 1974 act. But he said this was not guaranteed.

William's brother John Reilly said the Crown Office "should hang its head in shame".

He added: "They tell us that there is absolutely nothing they can do other than offer my family a 'censure' of the Prison Service. Do they really think my brother's life is so cheap?"

Scott Allan, brother of Katie, said: "The state has taken from me my sister, but once again it continues to fail Katie by failing to hold to account the Scottish Prison Service."

Katie Allan - Died June 2018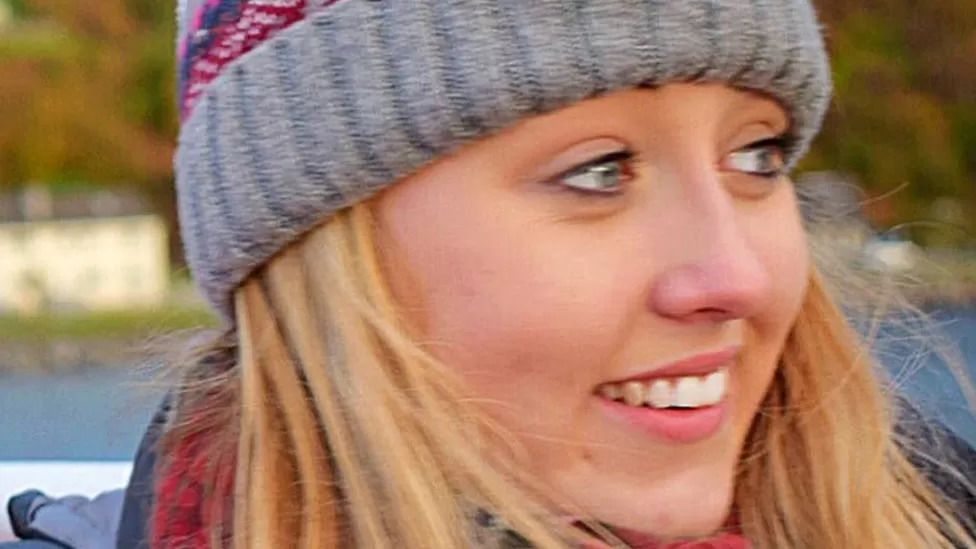 Katie, a geography student at Glasgow University, was jailed for 16 months for drink-driving after hitting a 15-year-old boy, who was knocked unconscious.

The incident happened in Giffnock, East Renfrewshire, in August 2017. Katie had drunk four pints of beer before trying to drive home from a pub.

She pleaded guilty at Paisley Sheriff Court to causing serious injury by driving dangerously and driving at more than four times above the legal alcohol limit.

Her parents Stuart and Linda claimed bullying and "humiliating" strip searches led her to take her own life at Polmont

They say prison staff failed to heed warnings that Katie was "vulnerable" and had a history of self-harming.

Following the Edinburgh meeting, the Crown Office said it would not be appropriate to confirm what was discussed in private with bereaved families.

Deputy Crown Agent, Stephen McGowan, said: "I am grateful for the opportunity to meet Katie and William's families to discuss the on-going cases.

"They suffered devastating loss and the time taken to complete the investigations has undoubtedly been very difficult for them.

"However, significant progress is being made and we will continue to keep them advised of developments."

The Scottish Prison Service said the timing of fatal accident inquiries were outside its control.

A spokesperson added: "We recognise the profound emotional distress experienced by families when a loved one dies in custody, and anything that can be done to improve the provision of information and engagement with families is to be welcomed.

"HM Chief Inspector of Prisons wrote there had been 'considerable strides made in healthcare' for young people at Polmont, following an independent review in 2019."

The Scottish government said the safe treatment and mental health of all those in custody was a "key priority".

A spokesperson said: "The Scottish government is committed to making improvements to the response to, and experiences of, families impacted by a death in prison custody.

"We are due to introduce a Children's Care and Justice Bill which includes putting an end to placing under-18s in young offenders institutions and, instead, ensuring they are provided with care-based alternatives."