The debacle over Eileen Gu's nationality suggests China needs to consider more flexible immigration policies if it wishes to attract talent and become a global innovation centre.
United States-born Eileen Gu's first stunning Olympic gold medal for China has made her probably the most fascinating star of the Beijing Winter Games, on and off the snow.

On Tuesday, the 18-year-old athlete jumped into first place at the Olympics' inaugural women's freeski big air final with a trick she had never tried in competition, making her the youngest freestyle skiing gold medallist in Olympic history and earning China's first gold medal in a snow event. She is still heavily favoured to bag two more golds in the slopestyle and half-pipe.

Gu, whose mother is Chinese and father American, was born and trained as a high-flying skier in San Francisco before deciding in 2019 to represent China.

Even before her Olympic gold medal win, she was already hailed as China's snow princess on social media, captivating the nation as more details emerged about her academic excellence including her near-perfect SAT score and admission into the prestigious Stanford University.

But her Olympic gold win has intensified already heated discussions about her nationality and loyalty, as some Western media have used the word "defection" to describe her decision to represent China amid spiralling ties between Beijing and Washington.

In fact, it is not uncommon for some athletes to compete for countries other than the one of their birth, for opportunities and other reasons.

According to US media reports, Gus Kenworthy, a medal-winning US freeskier, decided to compete for Britain at the Beijing Games because his mother is British, while Jazmine Fenlator-Victorian, who won a bronze with the US in the 2014 Games, has been bobsledding for her father's home country, Jamaica, for the last six years.

More importantly, some international media attention has focused on whether Gu has truly renounced her American citizenship to compete for China, because Beijing does not allow its citizens to have dual citizenship.

At a press conference following her win on Tuesday, she deftly deflected the repeated questions on whether she relinquished her US citizenship, but the doubt is expected to linger on, not the least because her name does not appear in the federal register known as the Quarterly Publication of Individuals Who Have Chosen to Expatriate, published by the US tax collection agency Internal Revenue Service.

It is possible that she is competing for China without being a Chinese citizen.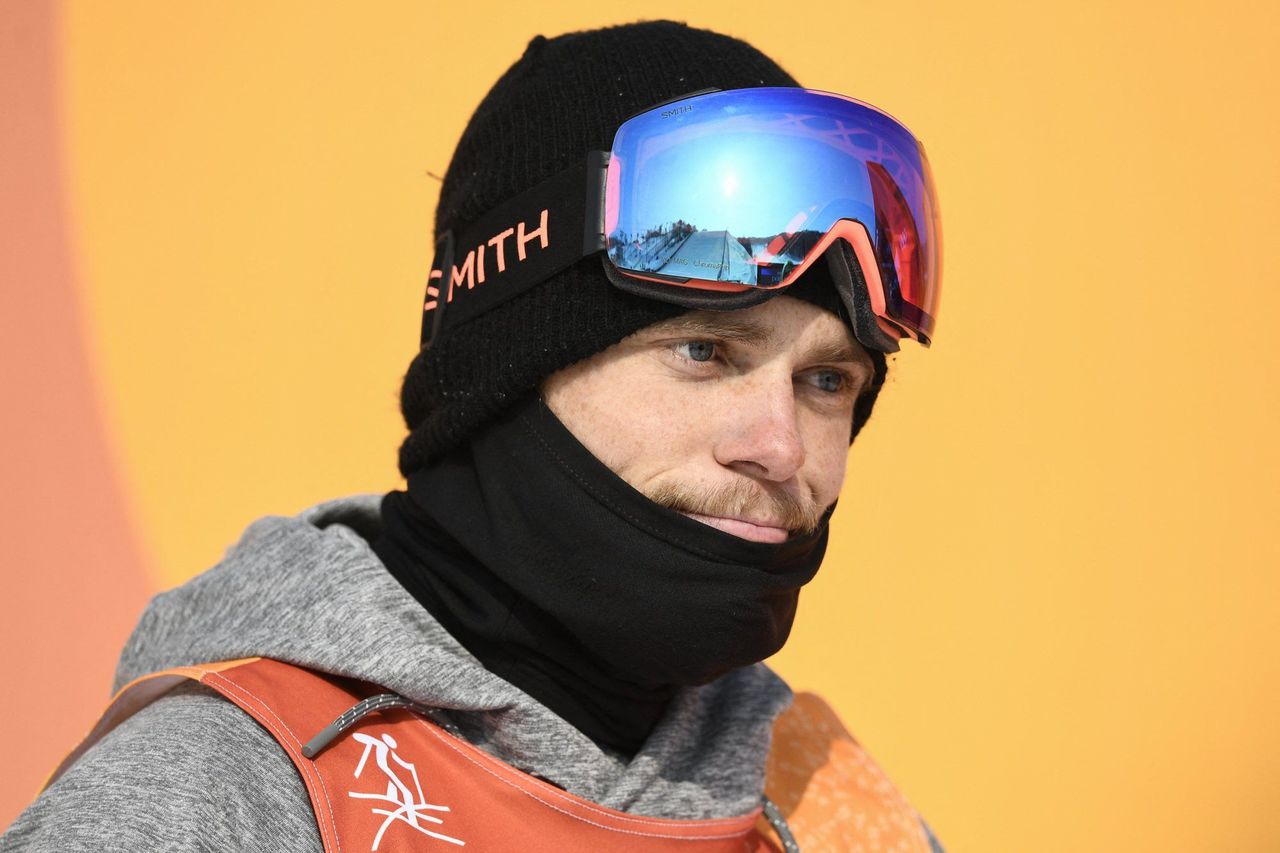 Gus Kenworthy chose to represent Britain at the Beijing Games because his mother is British.

The controversy over her citizenship is also likely to reignite the long-running debate about whether China should amend its Nationality Law and other relevant regulations to allow more flexible citizen arrangements.

Allowing flexible immigration rules would not only help China attract gifted and capable athletes like Gu but also talent from other disciplines including scientists, entrepreneurs, and artists, particularly those people of Chinese heritage.

As China vows to become a global innovation centre by 2035, the participation and contribution of overseas talent is critical to achieve its goal. Furthermore, their participation will also help promote China's policy of reform and opening up and improve its international image.

The Qing dynasty introduced China's first known nationality law in 1909, focusing on lineage, which meant anyone born to Chinese parents would be recognised as Chinese no matter where they were. That law covered the vast diaspora of overseas Chinese.

The People's Republic introduced its Nationality Law in 1980, which bans dual nationality. The current law was enacted partly under the pressure from the US and neighbouring Southeast Asian countries, where a vast number of overseas Chinese lived.

Until then, particularly during the 1950s and 1960s under the rule of Mao Zedong, China was believed to have secretly funded the revolutionary activities of overseas Chinese in Southeast Asian nations. This had adversely affected China's efforts to normalise relations with those neighbours and promote Deng Xiaoping's open door policy to end international isolation.

Since 2001 when China joined the World Trade Organization and deepened international engagements, calls for the Chinese government to relax the ban on dual nationality have remained constant, particularly during the annual sessions of the legislative National People's Congress and the advisory Chinese People's Political Consultative Conference. The main reason is to attract high-quality professionals, particularly those people of Chinese descent, to work and live in China.

The calls came as an increasing number of the country's elites, including officials, entrepreneurs, and artists, have obtained foreign passports or residency permits. Many of them have managed to keep their Chinese passports and ID cards as the countries to which they have immigrated do recognise dual nationality. This effectively means that despite the explicit ban, there have been plenty of cases of dual nationality in China.

Despite the calls, however, the Chinese government has been very cautious in relaxing immigration requirements, contrary to the official statements that it is receptive to the suggestions.

According to Chinese media reports, as early as 2004, a senior Chinese official said China would learn from India, where permanent residency status is granted to people of Indian descent and their spouses, allowing them to work and live in India indefinitely.

But since then, China has only issued a few hundred permanent residency permits annually to foreigners, with the total number issued over the past 18 years amounting to fewer than 20,000. By contrast, India has issued several million permanent resident permits, known as Overseas Citizenship of India, to people of Indian descent.

Since President Xi Jinping came to power in 2012, China has stepped up controls over those people secretly holding two passports as part of its crackdown campaign against corruption.

In Hong Kong, the city government said it would strictly enforce the policy of not recognising dual nationality after the national security law was imposed.

But that should not prevent the Chinese government from making its immigration rules more flexible.

Gu's case may have received the most media attention, but she is among dozens of foreign-born players recruited to compete for China in the Beijing Winter Games. According to media reports, more than half of China's Olympic men's and women's hockey teams are foreign-born, most of whom are of Chinese descent.

Such a policy should not just be opportunistic and limited just to sporting talent but be expanded to include people from many other disciplines.