When Mark Murray tells Pope Francis of the sexual abuse he suffered as a child at a Catholic priest training school, he just wants the Pope to listen.
Mr Murray is one of seven sexual abuse survivors from St Peter Claver College in West Yorkshire who will meet the Pope in private on Monday morning.

He endured repeated abuse by a priest at the former junior seminary between 1969, when he joined aged 13, and 1974.

"I don't want an apology, I want them to listen to me," said Mr Murray, 65.

"A forced apology isn't a true one."

Mr Murray was one of 11 former trainee priests who shared a £120,000 settlement from The Verona Fathers, a Roman Catholic mission now known as Comboni Missionaries, over abuse suffered in the 1960s and 70s.

The men have also received an apology from the Bishop of Leeds, but will now share their testimonies with Pope Francis after the body responsible for dealing with child sexual abuse in the Church helped set up the meeting.

Years of psychotherapy

"My statement will come from a more personal aspect - what their treatment has done to me as a person and to my family," said Mr Murray, who now lives in Denbighshire.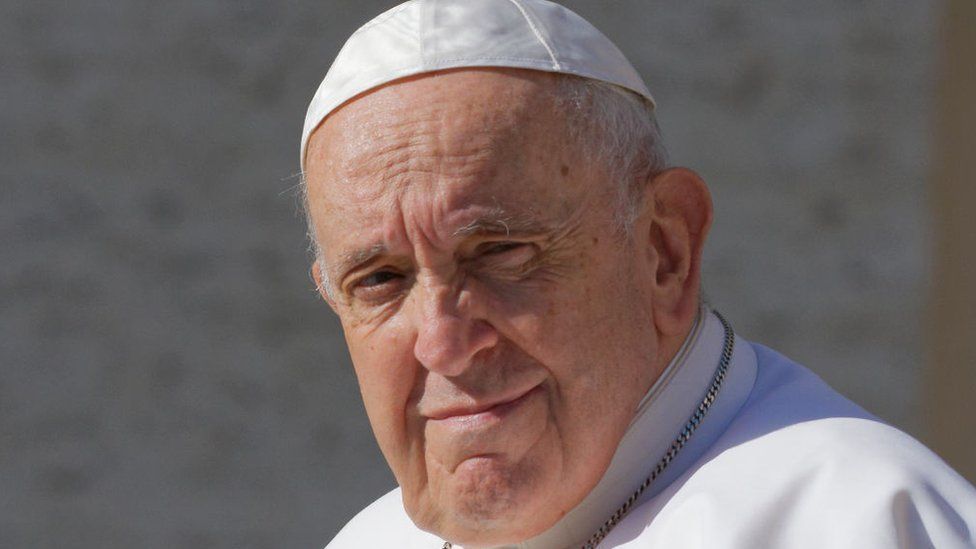 Pope Francis will hear the sexual abuse survival stories of seven men who trained at a Catholic church priest training school

"I dealt with the abuse I suffered as a child through years of psychotherapy. It's much harder to deal with the response of some of the institutions towards me."

The father-of-two, who lives in St Asaph, said he couldn't talk about his ordeal for more than 20 years before he began civil action in 1995 to fight for an acknowledgment of what happened to him from the order which ran the seminary.

'They know what happened'

"Where I'm coming from is the impact of the Combonis having no engagement with us," said Mr Murray.

"They know what happened - but there's never been an admission that abuse took place."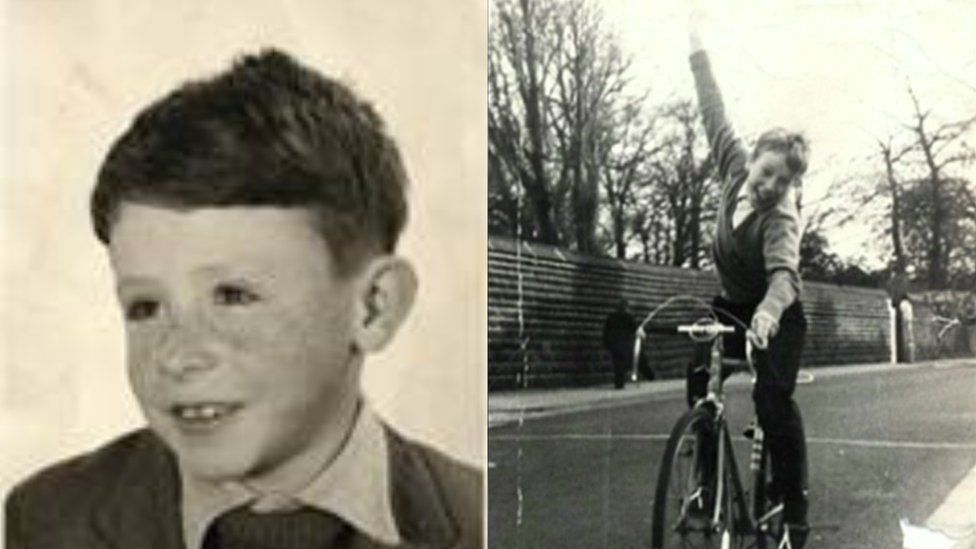 Bede Mullen (left) and Mark Murray (right) were two boys abused at St Peter Claver College

"This meeting shouldn't be taking place - it should've been sorted decades ago. If the Comboni Order had listened with their hearts in 1995 this could have been sorted," he said.

"We didn't want what happened to us happening to other people, so you push for a meeting with the highest person in the Catholic Church."

Cardinal Vincent Nichols, the head of the Roman Catholic Church in England and Wales whose leadership has been criticised in the Church child sexual abuse scandal, is also attending Monday's meeting with the Pope.

'Sorry for the pain and trauma'

The Bishop of Leeds, Marcus Stock, in whose diocese the college in Mirfield was situated, will also be at the meeting after he offered the victims a "heartfelt and unreserved apology" last year.

The Right Reverend Stock said sorry for the "pain and trauma experienced when you were students at Mirfield and for the spiritual suffering and emotional distress which continues to affect you to this day".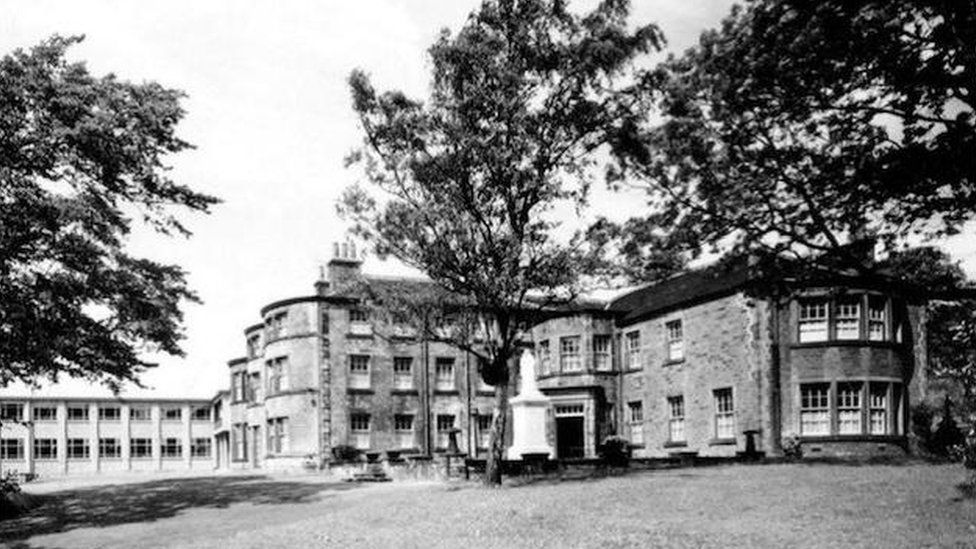 The abuse took place in the 1960s and 70s before St Peter Claver College in Mirfield was shut in 1984

Mr Murray has said he doesn't know what the Pope will say, all they know is the meeting is at 09:00 in Rome (08:00 BST).

Healing process

"I'm not sure if the meeting includes our partners or just the group of seven men from Mirfield," he added.

Members of the Comboni Survivors' Group hope the visit will help them as part of the healing process, but say they still want justice from the Comboni Order.

The congregation, now known as the Comboni Missionaries, was founded in 1867 by Daniele Comboni and is a Catholic clerical male religious group.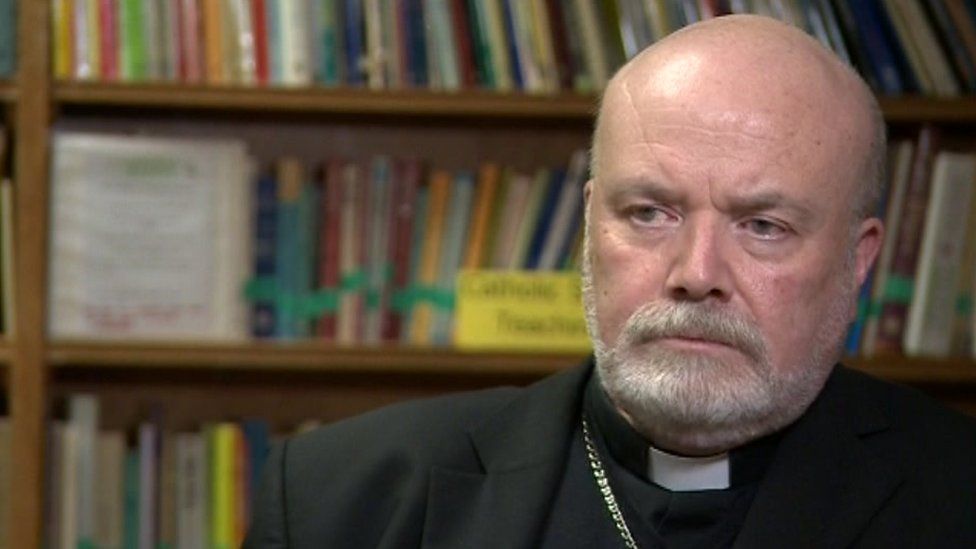 The Bishop of Leeds said the Pope was aware the men had not had an "adequate pastoral response" from the leadership of the Comboni Order

They have "publicly apologised for any abuse suffered by former seminarians" and added that they "acknowledge the harm caused by child abuse".

"It was with great sadness and regret that we learned about the allegations of non-recent abuse relating to our former junior seminary which closed in 1984," said a Comboni Missionaries spokesperson.

"We have worked hard to respond with seriousness and sensitivity to the complaints and claims made, have fully supported and cooperated with the independent inquiry into child sexual abuse - and are working with a respected specialist charity to provide counselling and facilitate meetings."

The Catholic Safeguarding Standards Agency (CSSA) has said they will do "everything in their power" to help with "any issue of Church-related abuse and suffering".

"We are acutely aware of the survivors' concerns and we are actively engaged with them and with representatives of the Order to bring them together to address these concerns," said CSSA chairman Nazir Afzal.