The American basketball star Brittney Griner's pre-trial detention in Russia has been extended for one month.
Ms Griner, 31, has been in custody since February after Moscow airport officials allegedly found cannabis oil in her luggage, while she was returning to the US after playing in Russia.

US officials said she was wrongfully imprisoned and should be released.

Ms Griner - regarded as one of the world's best female players - faces up to 10 years in prison if convicted.

An Associated Press photograph shows Ms Griner wearing an orange hoodie and looking down at the court hearing, held in the city of Khimki just outside Moscow.

The US State Department said a consular official attended the hearing, and spoke to Ms Griner on the margins.

A spokesman said Ms Griner was doing "as well as can be expected during exceedingly difficult circumstances".

Following the hearing, her lawyer told AP that Ms Griner hadn't conveyed "any complaints about the detention conditions".

Citing unnamed government officials, state-owned Russian news agency TASS is reporting that Russia hopes to trade Ms Griner for Viktor Bout, an arms trafficker convicted in the US.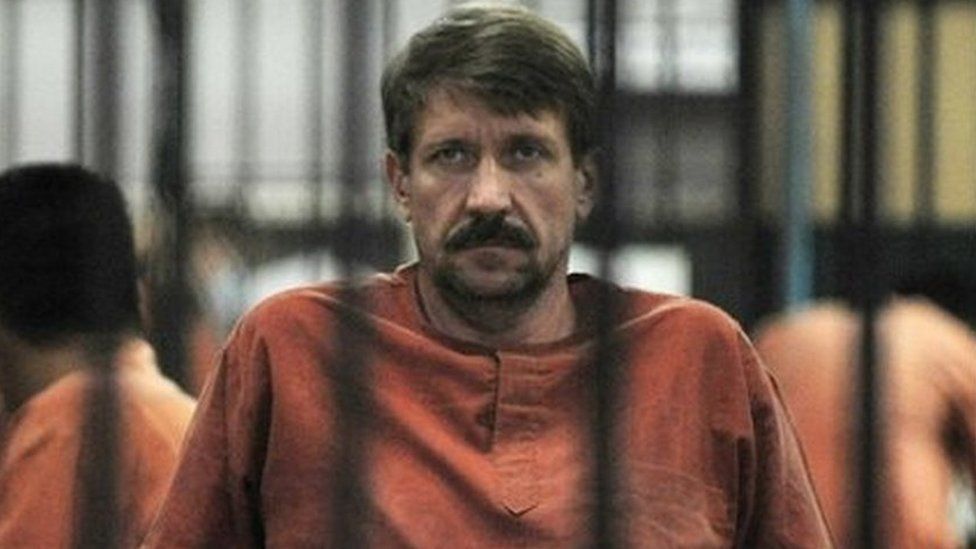 Former Soviet air force officer Bout was extradited from Thailand to the US in 2010, after a sting operation by the US Drug Enforcement Agency

Popularly known as "the Merchant of Death", Bout was arrested in Thailand in 2008 and extradited to the US, where he was convicted of intending to smuggle weapons to rebels in Colombia to be used against US citizens.

He was sentenced to 25 years in prison in New York in April 2012.

Russian authorities have claimed that a sniffer dog led authorities to search Ms Griner's carry-on luggage, leading them to vape cartridges containing hashish oil.

While the incident took place on 17 February, Russian officials only confirmed her detention in the second week of March.

Her detention came as US and Women's National Basketball Association officials urged Americans to leave Russia amid rising tensions over Ukraine, which Russia invaded on 24 February.

Since then, US and WNBA officials have seemingly made little headway in their efforts to secure her release.

In a statement after Friday's hearing, the WNBA said that the extension of her detention "was not unexpected" and that the league was still working with the US government to get her released.

Despite deteriorating relations between the US and Russia, officials have kept diplomatic channels open for negotiations.

Last month, a US citizen and former Marine, Trevor Reed, was released from prison in Russia, where he was serving a nine-year sentence for assault.

In exchange, the US released Konstantin Yorashenko, a Russian pilot who had been sentenced to 20 years in prison for drug trafficking.

Ms Griner's case is reportedly now being handled by a special State Department section, the Office of the Special Presidential Envoy for Hostage Affairs, which specialises in helping secure the release of Americans held hostage or wrongfully detained abroad.