What is billed as the UK's first multi-charity store has opened to shoppers.
Charity Super.Mkt at Brent Cross Shopping Centre sells donated clothing supplied by 10 UK charities, including Barnardo's and Cancer Research.

It comes as second-hand fashion is gaining in popularity amid the rising cost of living and a higher demand for sustainable shopping.

The pop-up store, which is staffed by volunteers, will be open for a month at the north London shopping centre.

Other charities contributing clothes include Age UK, All Aboard, Emmaus, Havens Hospice, SCT, Marie Curie, TRAID and Shelter.

The department store is the brainchild of Wayne Hemingway, founder of the Red or Dead fashion brand, and Maria Chenoweth, the CEO of TRAID (Textile Reuse and International Development).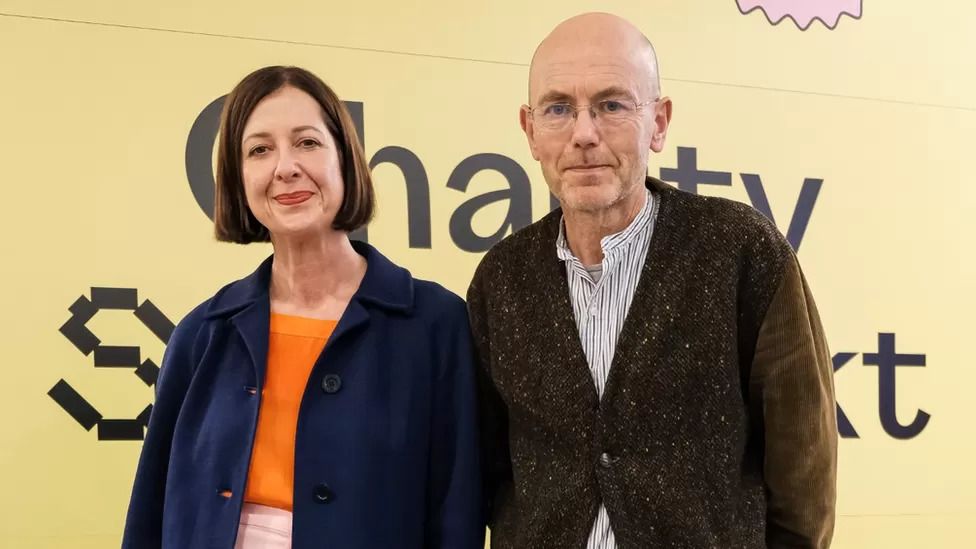 Wayne Hemingway and Maria Chenoweth hope Charity Super.Mkt will help to change the way people think about second-hand fashion
Ms Chenoweth said they were inspired to organise the project because charity retailers "weren't getting the recognition they deserved".
She said this was a result of second-hand fashion being "hijacked" by bigger companies to appeal to socially conscious shoppers.
Mr Hemingway said that another key motivation for opening the pop-up store was to combat the "old-fashioned attitude" that High Street charity shops were a "sign of decline".
"When you look at the demographic of people who are shopping in charity shops, it's the people who are leading the way in thinking," he said, adding that 65% of people across the UK wear second-hand clothes at least once a week.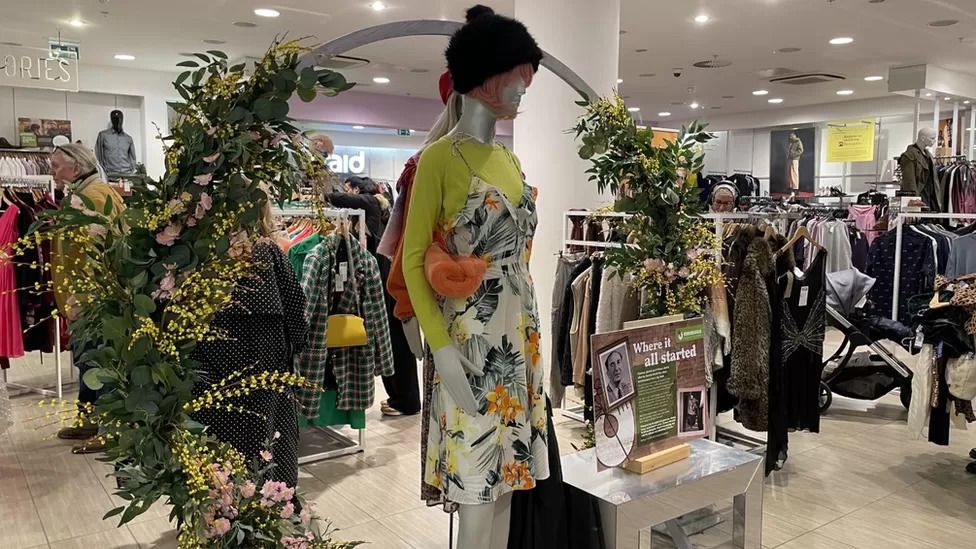 Charity Super.Mkt sells second-hand clothes from charities such as Emmaus and TRAID

Ms Chenoweth also argued that stereotypes about charity shops needed to change.

"It's not a place of musty old clothes any more, it's just a place of normality," she said, adding that post-pandemic, some charity brands had seen a 20% increase in sales.

Mr Hemingway said this rise in popularity was partly down to young people looking to "supplement their income", after seeing lots of them buying items in Charity Super.Mkt in order to resell them online.

He said that charity shops provided a useful "side-hustle" for "entrepreneurial" young Londoners, who "won't be able to afford a house until they're probably in the 40s, if at all".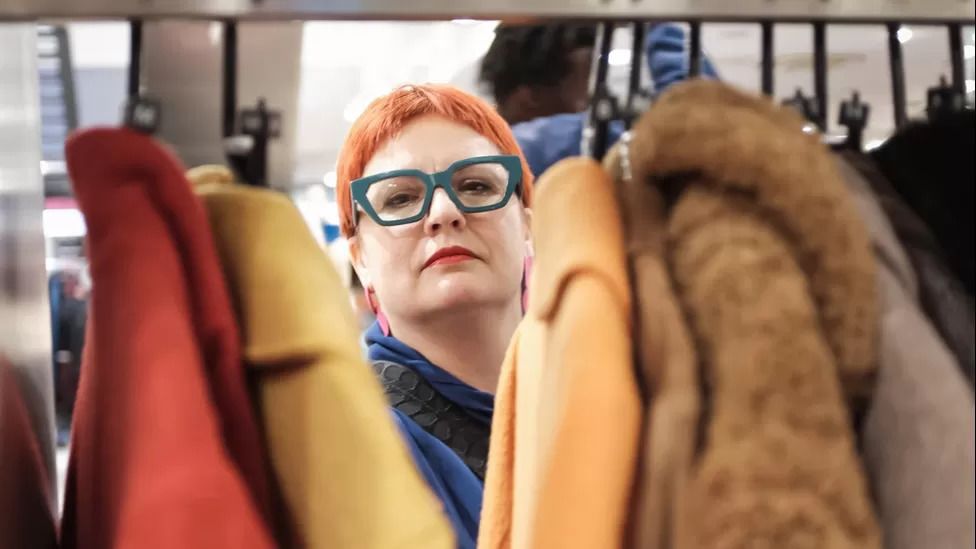 Charity clothes sales rose by 20% after the pandemic

He said it was a "win-win" situation for young people trying to pay the rent and the charities they were buying from.

Ms Chenoweth argued that the increase in demand for second-hand fashion was not just down to the rising cost of living, but was "mainly driven" by shoppers' concerns about sustainability.

Isaac, 24, and Lauren, 22, said that this was their main incentive for visiting charity shops.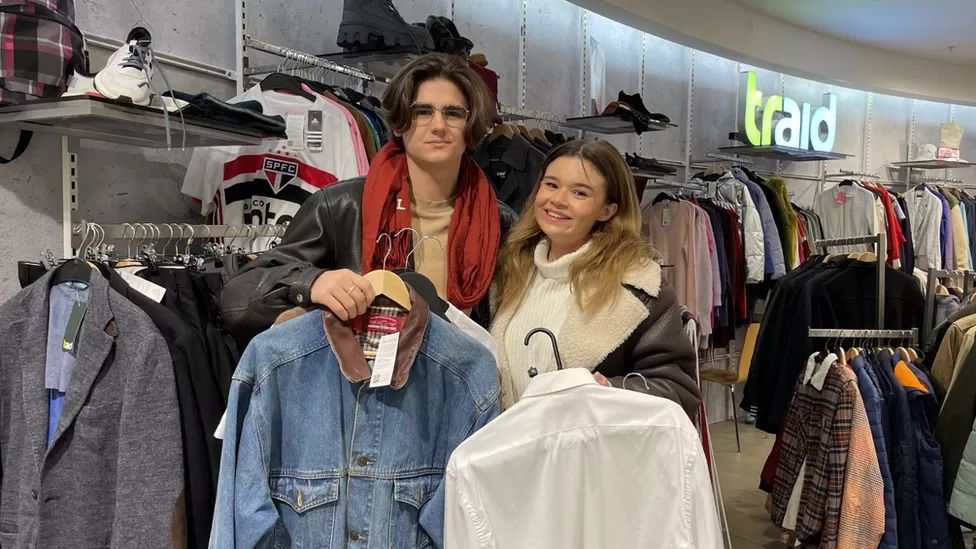 Isaac and Lauren said they enjoy shopping more when their money is going to charity

Lauren said that buying second-hand clothes "feels better", because "you get great quality and you're giving to charity at the same time".

Isaac agreed, adding that it "keeps clothes in use for longer and "the money's going to a good place".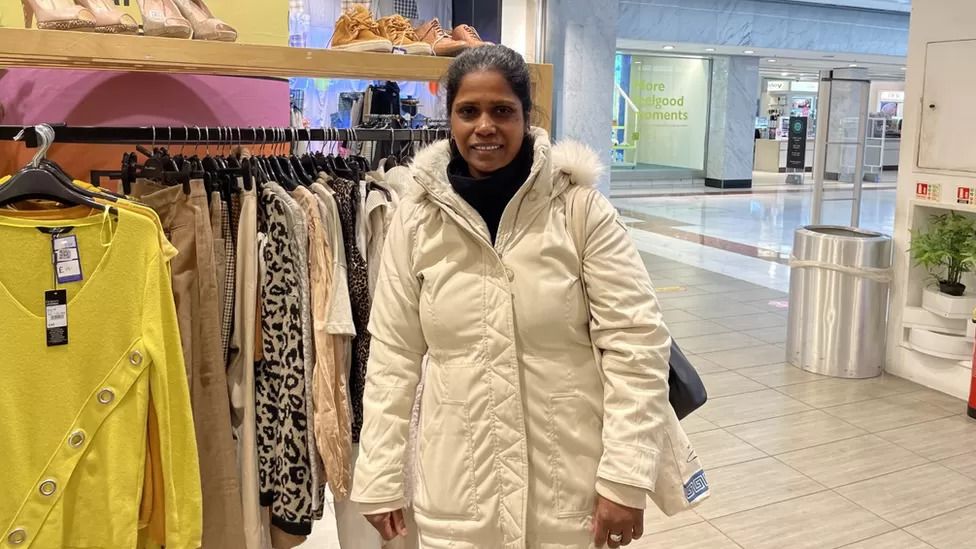 Anita said Charity Super.Mkt stood out from the charity shops she had visited before

Anita said that she was drawn to the pop-up store while shopping in Brent Cross because it looked different from the typical High Street charity shop.

"It's nice and clean and tidy," she said, adding that her daughter was a keen charity shopper: "My daughter's in uni, she always goes to charity shops,

"I thought: 'I have to tell her about this!'"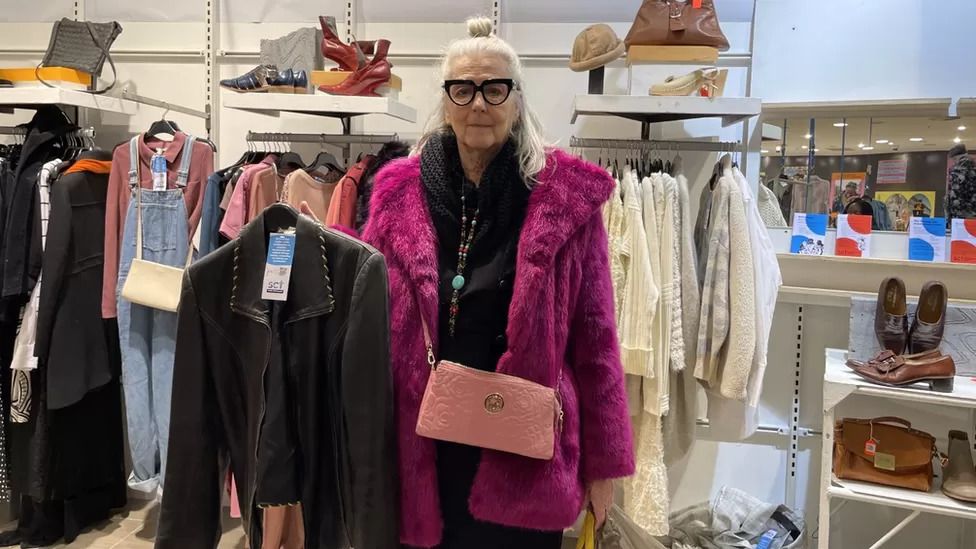 Fabia's outfit is completely second hand

Fabia, from Brighton, has long been a fan of second-hand fashion, and proudly mentioned that her outfit was completely made up of clothes from charity shops.

She said that she enjoyed going to charity shops because "there's more choice".

"It's individual and different, you can find things in charity shops that you can't find in High Street stores," she added, saying she wants a store similar to Charity Super.Mkt to open in Brighton.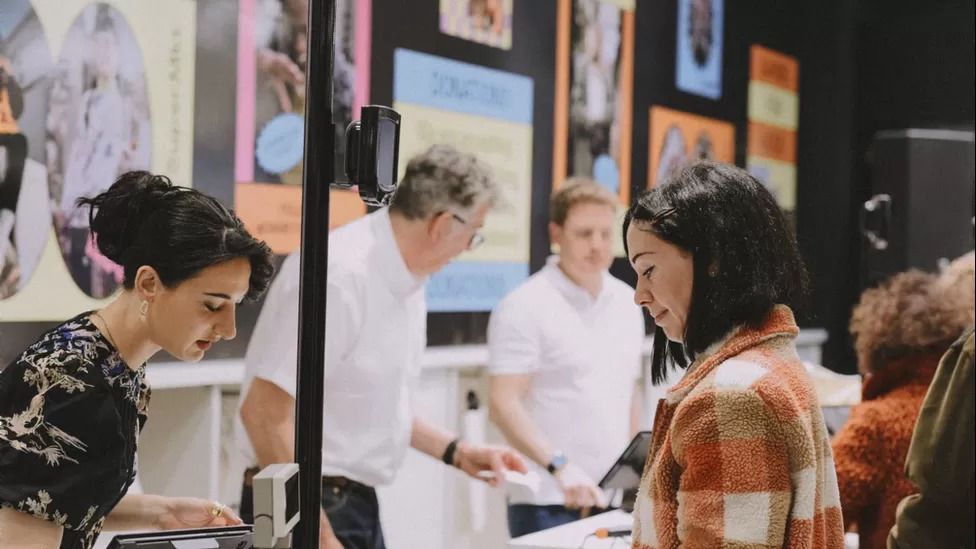 The founders want to take Charity Super.Mkt "on tour"

After learning that the pop-up store was previously a Topshop, Fabia said: "When big stores close down in shopping malls like this, it leaves a big gap," adding that it would be "wonderful" if disused shop spaces across the country were used in a similar way.

The founders of Charity Super.Mkt share her hopes, and told the BBC they planned to take Charity Super.Mkt on tour, visiting cities across the UK.

Mr Hemingway said his "dream" was for the store to become like "the fair coming to town", saying that he wanted it to be an "exciting" experience for shoppers.

Charity Super.Mkt will be open until 27 February.