A woman said she was left feeling humiliated after she was ordered from a swimming pool for breastfeeding.
Sarah Lappin was attending a parent-and-toddler swimming session at the pool in Rhyl, Denbighshire, when she began feeding five-month-old son Kalel.

But a lifeguard asked the 31-year-old to leave the pool if she wished to continue, even though it is legal to breastfeed in public.

Rhyl Leisure Centre bosses have apologised for causing offence.

Keen swimmer Ms Lappin said it was baby Kalel's first time swimming.

"Kalel started getting quite upset, it being his first time. So straightaway, being a mother, I feed him," she said.

She added she had breastfed all five of her children in the same pool and was shocked to be told to stop by the lifeguard, who told her: "It's the rules."

Ms Lappin carried on feeding Kalel as she felt "there's no such rule".

"He whistled at me again, and said I will have to leave if I carry on breastfeeding in the pool," she said.

"I kept my calm and replied that I can't stop him once he's on. Everyone was looking now."

Ms Lappin lodged a complaint with the deputy manager who, she said, told her she would speak with the lifeguard.

She said: "I felt so humiliated. I am a very proud breastfeeding mother and have been feeding for almost a decade now with five children.

"I have never come across such negative behaviour towards a mother breastfeeding her infant."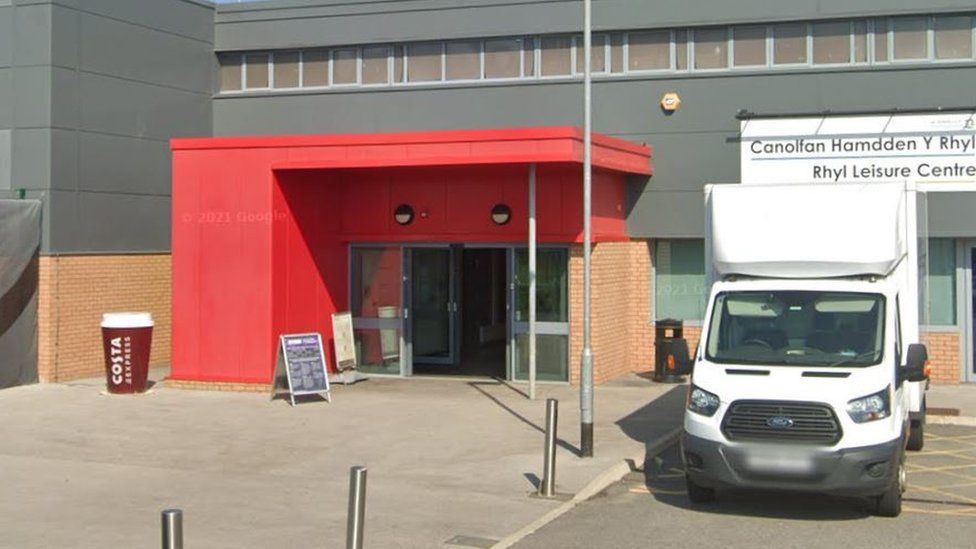 Denbighshire Leisure apologised for causing any offence

She worried some mothers could have had their confidence knocked by being spoken to in such a manner.

"There are people who think it's nudity, or that it should be done in private or at least covered with a blanket or in a breastfeeding room, hidden away," she said.

"It's wrong to think a mother has to hide to do a perfectly natural thing. It's our right as women to feed our babies where we want, as it's not just a source of food, it's their comfort and makes them feel safe."

She added: "As confident as I am feeding out and about, I did feel a bit embarrassed when everyone started looking... if that was a new mum, it could really upset her and spoil her breastfeeding journey."

She dismissed fears breastfeeding in a pool could be a health hazard.

Denbighshire Leisure, which runs Rhyl Leisure Centre, said the company supported breastfeeding.

A spokesman said: "We do not prevent any person from breastfeeding in our facilities, but on this occasion, the breastfeeding was taking place in the water.

"It is very unclear whether or not a baby should or should not be fed in the water due to conflicting views on the health risks and the heightened risk of vomiting in the pool, which would result in a pool closure."

They said they would seek advice from health professionals and make changes as required.

"We apologise for any offence this may have caused," the spokesman said.