Here's how to style them the fashion editor-approved way
Getting your head around a silhouette switch in fashion is harder than working a new colour into an outfit. It's a physical change, which is why baggy jeans are such a tricky ask. We know more than one millennial keen to stick to their skinny jeans (hiya!) but, this season, the catwalk and the chicest street stylers have spoken. Baggy jeans are the coolest denim cut out there so here's GLAMOUR's guide on wearing them well… (And no, wearing baggy jeans doesn't have to mean you look like a sk8r boi – unless you want to.)

Wide-leg, balloon fit or barrel-shaped are some of the ways these slouchy shapes are being rebranded to make the leap from slim-leg to super-sized a little easier. But although we've got used to our jeans being spray-on over recent years, not only are baggy jeans a welcome comfort, they are also a versatile style choice.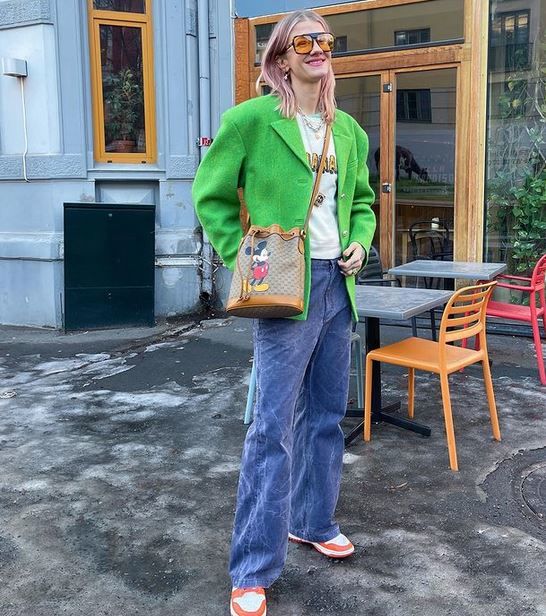 Seriously, baggy jeans will go with everything in your wardrobe. It's just a question of mixing things up to keep it looking fresh and keeping your look in proportion. If you're thinking about wearing baggy jeans on the weekend choose a crisp white shirt. Blazers will stop floor-skimming baggy jeans feeling scruffy – and if you wear them with a heel, they can also work for the office. A tucked-in white t-shirt will look chic too and adding a belt will always make an outfit feel put together. Over on TikTok, baggy jeans are being worn low-slung with pointed toe, spiky stilettos and a bra top or cropped tee – it's the perfect way to balance the volume of your bottom half with a visually lighter top.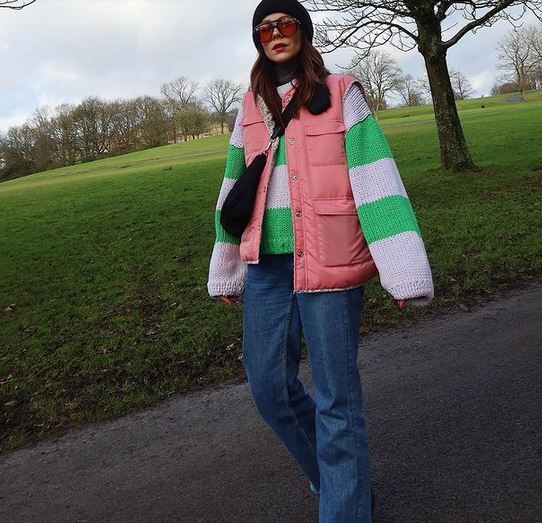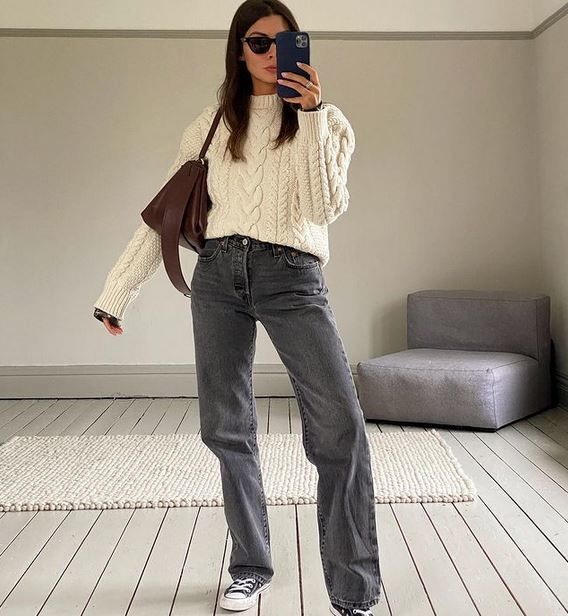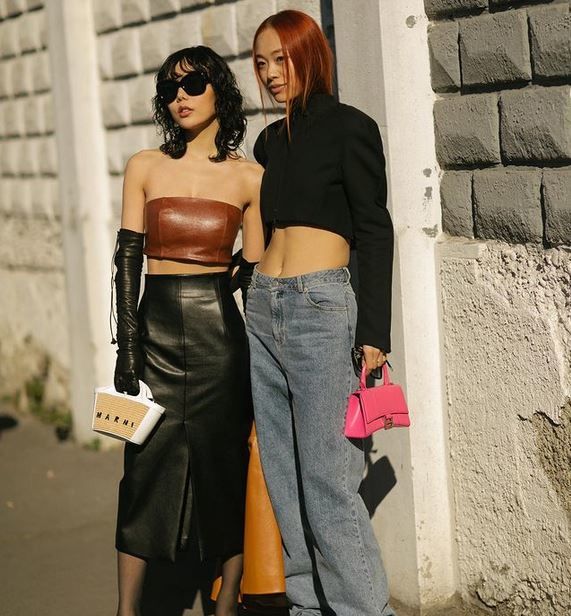 If your style icon is more Billie Eilish than Bella Hadid then go for chunky sole loafers or a pair of designer trainers and team your baggy jeans with a cosy hoodie or bomber jacket. Revel in the volume of these jeans and turn everything up to 11.