A woman from north Wales with anorexia has said she believes she will die without specialist treatment which is only available privately in England.
Amy Ellis from Broughton, Flintshire, is trying to raise thousands of pounds to fund the treatment after being told it would not be paid for by the NHS.

She is now cared for by her mum and needs mobility aids to get around.

The Welsh government said every health board had received funding to improve eating disorder services.

Former charity worker Amy, 42, was diagnosed with a form of anorexia four years ago when her weight plummeted, and now has to use a wheelchair or walking stick to get around.

The care Amy wants offers a combination of treatments, including cognitive behavioural therapy, and dialectical therapy, as well as dietic and body image support.

There is no specialist eating disorder unit in Wales, and the care offered in England is residential and private, costing about £7,500 a week.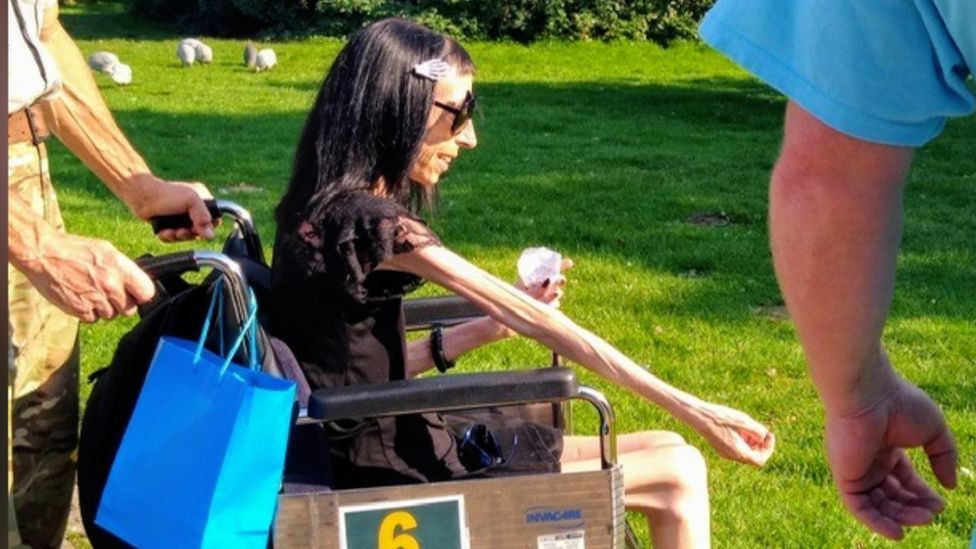 The private care Amy wants is not available in Wales and costs approximately £7,500

"Where I am... I am at that dying point now," she said.

"If I don't have help, I am going to die, that's where this brings you to if you don't have help.

'Not sick enough'

"I want to survive this, I deserve to live, surely I matter, everybody deserves to live.

"I have been with the NHS for 20 years, they could offer no help, because there is no help."

Amy said she believed NHS Wales had funded others in her situation to get the private treatment, but said she was told she was "not sick enough" and that she has a care plan which is helping her locally.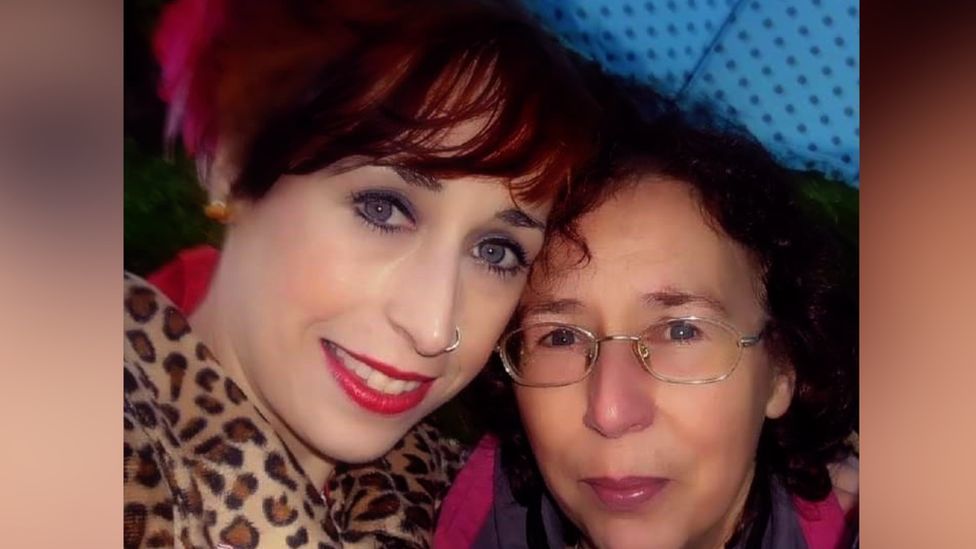 Amy's mum Lyn says photographs of how she used to be, she was "so beautiful", "such a pretty girl", and "so full of life"

However, Amy's mum Lyn Ellis said there was no one who could help her daughter.

'It breaks my heart'

"It's very frustrating, someone with a different illness is given the treatment they need, for people with eating disorders, they either put them in psychiatric unit or put them on a drip to feed them, and then off you go.. it's not enough," she said.

"It breaks my heart to hear her (Amy) in the toilet crying, I don't want to do this anymore, she knows it's straining her heart and that alone could take her," she said.

The Welsh government recently said since 2017, health boards had received an additional £4.1m to support improvements such as early intervention and improved waiting times.

It added: "Improving support for eating disorders is a priority for Welsh government and as part of the additional £50m to improve mental health and well-being in 2022/23, we are providing an additional £2.5m for eating disorder services."

Prof Alberto Salmoiraghi from Betsi Cadwaladr University Health Board said it was unable to comment on Amy's treatment because of patient confidentiality, but said it intended to get in touch with her to discuss her concerns.

Prof Salmoiraghi, medical director for mental health & learning disabilities, said: "We share Amy's desire to ensure that she receives the most appropriate care.

"Our specialist adult eating disorder service provides highly specialist interventions and treatment for moderate to severe eating disorders, these treatments are compliant with NICE guidelines.

"Each patient is provided with a comprehensive multidisciplinary assessment and treatment plan based on their unique presentation and difficulties, this can include referral to specialist providers outside of north Wales where clinically appropriate."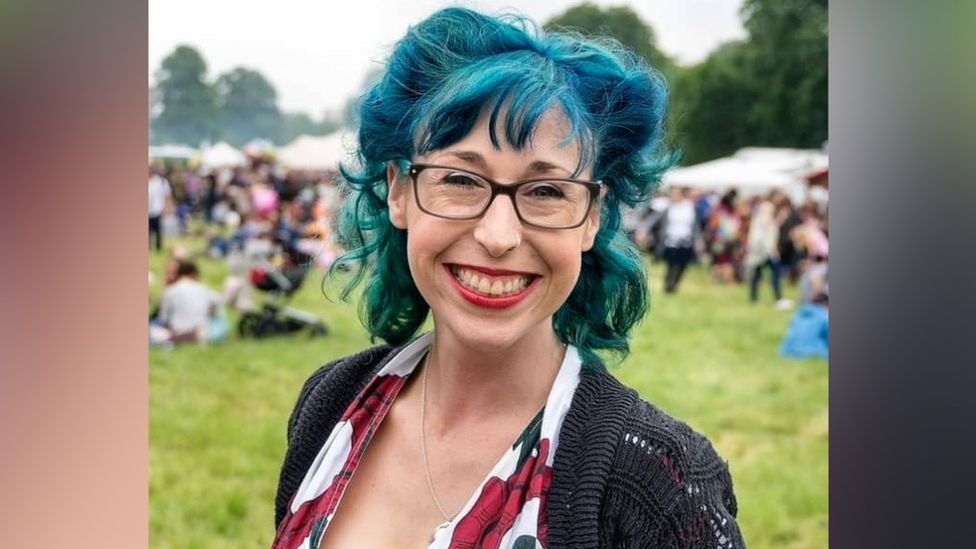 Amy says her dream is to get well

Amy, who is documenting her struggle with daily videos on TikTok, where she has about 25,000 followers, said she felt a huge responsibility to them.

"It's unbelievable, all the support from around the world, from sufferers, and from people that just didn't understand that this isn't a life choice.

"What's been hard for me is seeing the amount of people, not just from Wales, but the whole of the UK, going through what I'm going through, with no help," she said.

She said her dream was to get well so she could bring eating disorders to the forefront and help others.

Her childhood friend, Simon Quick, who has run half marathons to raise money for Amy's treatment and helps her run the Saving Amy Cymru campaign, said it was hard to see her struggle with the illness.

"It seems like one of the worst diseases anyone can have, she's down, depressed, in a lot of pain - we just want her to get better."