All Hail La Ropa: The Wild Story of the Celebrity-Approved Brand
I got fatally stabbed on Friday the 13th," La Ropa designer Jimbo Williams says, lifting his right leg to showcase the nerve damage. "I died but came back to life; that's why I have 13 stars. "He points to one of many face tattoos: "Lucky Number 13."

He shrugs, jumping onto a perch, surveying his Soho store's progressionขdeath just an inconvenience unaligned with his natural optimism. He lists off next steps: stain the floors, paint the walls, construct a Denim Shrine. Pulling up photos of gilded Gothic saints, Williams ushers over graffiti artists, whoขlike most of La Ropa's cult following and "family"ขfound him through Instagram. "We're gonna add a cathedral with a castle vibe," a "humble house where you come and get your blessings."

In La Ropa Land, blessings are quickly snatched up: be it a trucker hat, "Pussy Builds Strong Bones" t-shirt, copy of ASS Magazine, or a whole new life. "Everyone wants to have a piece of the pie," says Williams, as kids trickle in, hoping to join the team. Even celebrities like Jay Z, A$AP Rocky, and Post Malone want a taste of La Ropaขa welcome turnaround for a design team who've historically been unlucky.

Earlier this year, co-founder Aristotle Sanchez and Williams made headlines as "The Cult Celebrity Brand Started by Two Homeless Designers," featuring their psychedelic "Instagram-In-Real-Life" store on Melrose Avenue in Los Angeles. Their maximalist graphic merchandiseขpopularized by the recent Y2K resurgenceขis desperately sought after by street style enthusiasts. Nowadays, La Ropa can be found on drummer Travis Barker, Andre 3000, or throughout NYC and LA on Instagram-broadcasted scavenger hunts. At any time, limited-edition items are pulled from their website, the capricious whims lending to their audience's desire for rarity. And just like Instagram or Snapchat stories, most La Ropa merch comes and goes in an instant.

But this wasn't the La Ropa Sanchez and Williams initially had in mind.

After arriving in New York nearly six years ago, Williams and Sanchez found themselves rubbing elbows with the creative directors of Jil Sander, Christian Dior, and others. But, unlike their party peers, they were lacking the single largest predictor of success: money. "We always thought that this fashion world was right there, but we didn't really realize how much money that shit costs." With a dwindling supply of products from their hand-made luxury brand Insubordinate, no home, no money, just a McDonald's charging station, and rudimentary photoshop skillsขthe team pivoted from bespoke to gloriously graphic, and La Ropa as we know it was born.

With its new Broadway store smack dab in the middle of Soho, the brand is well past its genesis, and, like Sanchez and Williams, La Ropa's homecoming is all about growing up.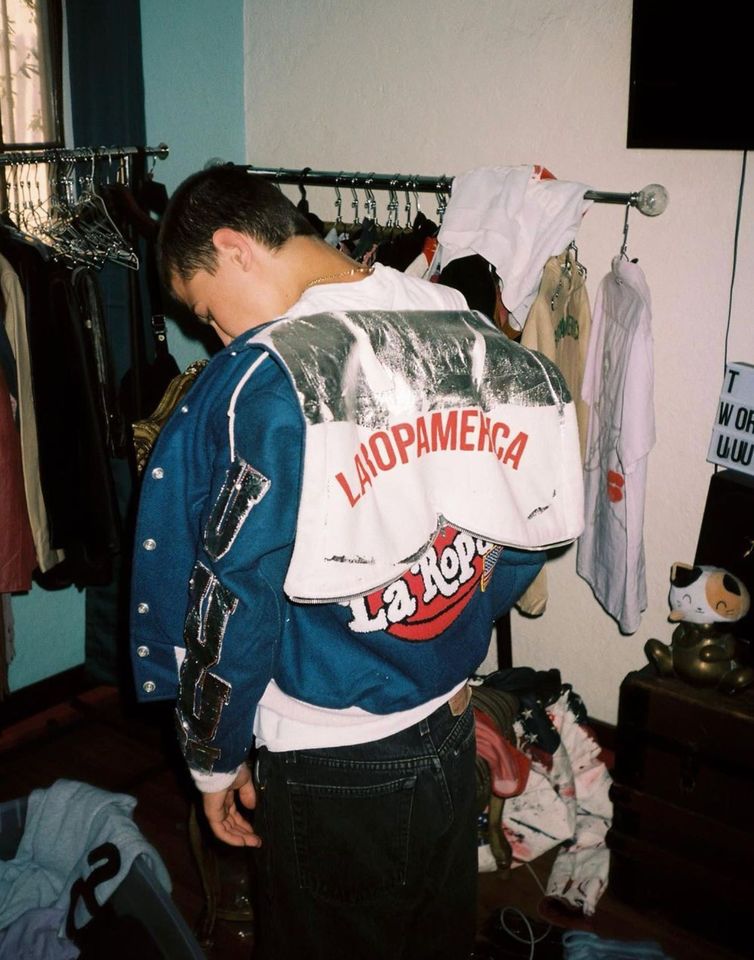 "What did they do? Pussied out."

Toronto-natives Williams and Sanchez's relationship is part fate, part "punk-rock." After leaving university, Williams, Sanchez, and a gaggle of drop-outs and creatives banded together to establish A Creative Council (ACC) studio—a landing spot for artists and designers to work on their trade skills and build their brands. When the members started noticing the Toronto design scene's "glass ceiling," they made the unanimous decision to skip town and head to New York. "Six of us came down with $1,000, a place to stay for two weeks, a dream, and some nice clothes," Williams recollects, "it was rough as fuck."

When the gang's two-week accommodations lapsed, it was "every man for himself." And of the six original transplants, four members couldn't see the light. "So, what did they do?" Williams asks, "Pussied out, went back to Canada." But Sanchez and Williams? "We stayed and stayed together," says Williams, "if I had somewhere to sleep, he had somewhere to sleep. And it was like that for a good four or five months."

Eventually, the duo would land at a friend's spot ample with dubious circumstances. The partners referred to the period as "absolutely crazy," only staying until the situation became untenable, "he was an addict. That wasn't super fun, but we didn't want to stay outside in the winter."

Despite their sleeping arrangement's ever-changing landscape, Williams and Sanchez's days were dedicated to becoming designers and forging a path. "We were trying to make high-end clothing because we're so obsessed with fashion," explains Williams, but "we were literally selling the clothing off our bodies, and were around kids in similar situations as us or better, but that's who we were interacting with on the daily." So as Williams figured, "that's who we had to cater to."

And from there, the game began.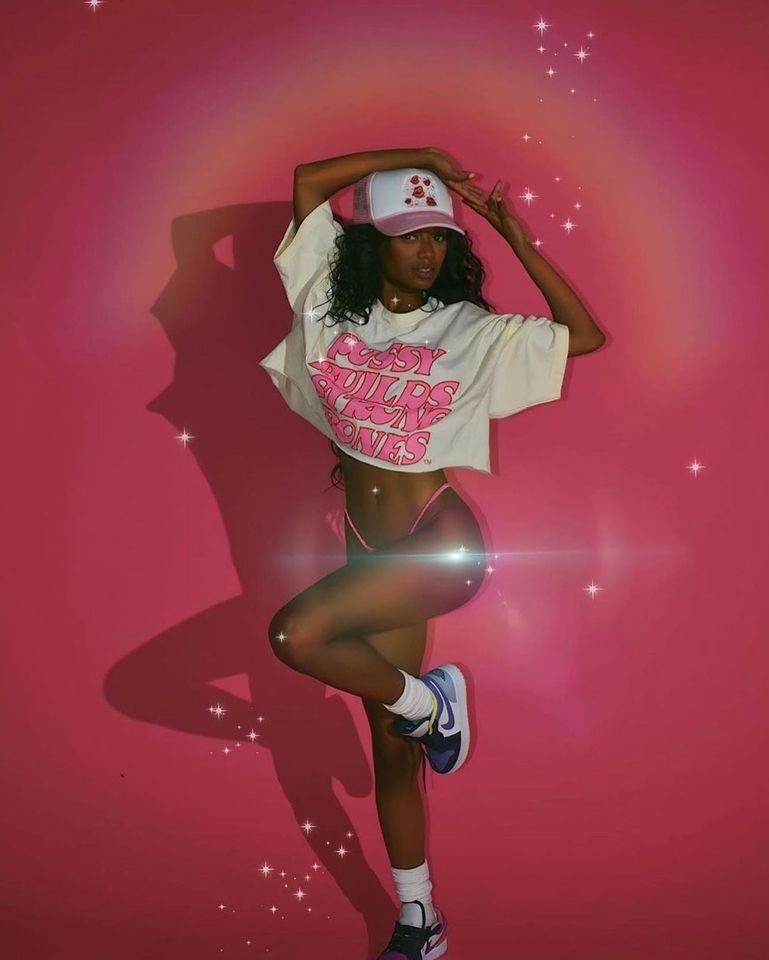 With the tools at their disposal: an iPhone, Instagram, Photoshop, La Ropa started to work the system. Understanding their accessible audience, the team expanded from $1.5k + Japanese Denim bespoke pieces to t-shirts and trucker hats, foreseeing the fad's revival over two years before its mainstream adoption. They employed their elementary editing skills, superimposing designs onto t-shirts and posting them on Instagram, hoping to scramble enough pre-orders and cash to produce their marketed merchandise. "Even while we were homeless, looking for a place to sleep every night, we always posted on Instagram with new content because we realized all we really had was the clothes on our back, the people in front of us, and the online community."

And like so many Gen Z creative teams looking to score big through online engagement, one thing became clear: they needed to move to the Instagram capital of the world, Los Angeles.

After nearly two years of vacillating homelessness within New York, La Ropa moved to warmer pastures: namely, the infamous Royal Pagoda motel, which Paper Magazine once described as "​​beneath the armpit of the 110" and "a chintzy motor lodge with the kind of upturned eaves and dragon doorknockers you'd expect from LA's Chinatown."

Gear in hand, dream in their head, the duo hit the streets of Los Angeles, unabashed in their tactics. Williams and Sanchez sought celebrities pertinent to their target audience, quantitatively easing out product to counteract oversaturation. God forbid La Ropa be banished to the land of basic biddies. Merchandise was released in "drops," and when celebrities spotted their peers in, say, a yellow Yankees hat and wanted one for themselves. La Ropa had the answer: too bad, it was a limited edition. Telling people constantly inundated by desperate brands that they weren't special was a dangerous game.

It worked.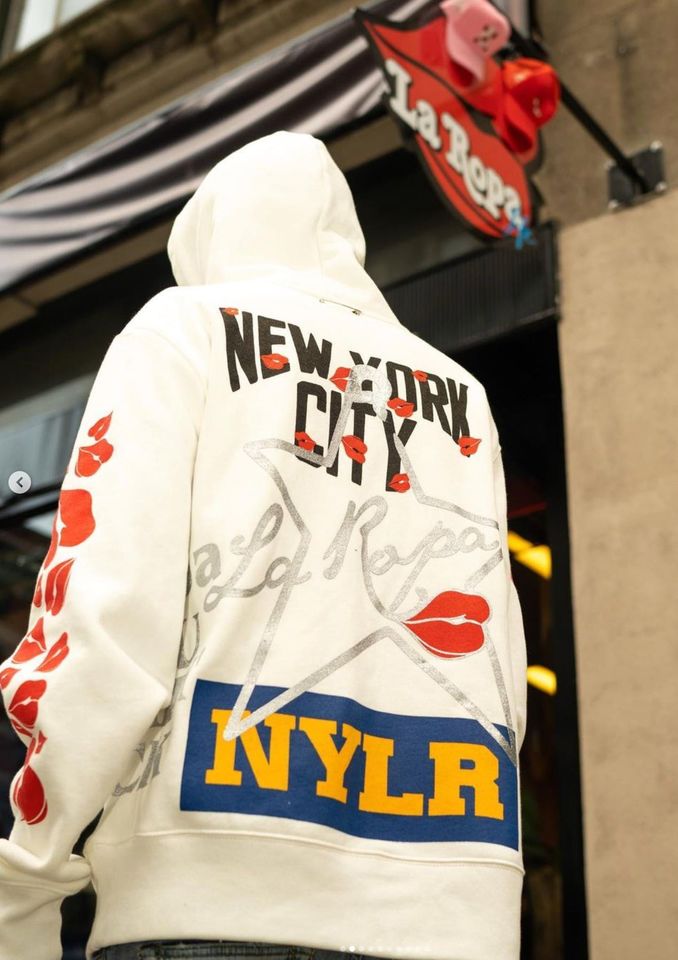 The average fashion or beauty start-up will send hundreds, if not thousands, of PR packages to editors, influencers, and stylists, all hoping that from a pile of stuff, theirs comes out on topขa needle in a haystack comprised of lotions, logos, and lambskin handbags.

Not for La Ropa. Cocksure in their design's value, the team forwent the small-brand playbook. "We don't do PR packages," Williams explains, "if someone wants something, they are free to reach out, but mostly, everyone has to pay full price."

Where La Ropa excelled was in their blind trust in their craftsmanship. For the team, it was A-list or bust. They took a guerrilla approach, jumping out of taxis to gift gear to Travis Scott and cornering A$AP Rocky's stylist in cult-retail outlet Opening Ceremony. When Rihanna walked out of dinner one evening, La Ropa was there to make the hand-off. She took it willingly. And then they waited, checking in to see if the celebrities took the bait. Which, luckily, they did. Rocky sported the cap. Jake Paul, arguably the most prominent Youtuber, wore a hat to his brother's boxing match; supermodel Bella Hadid rocked La Ropa thrice for her 46.8 million followers.


A Profit Prophet

Early La Ropa brand reach was grassroots and approachable, juxtaposing the limited and exclusive stock. In those days, if you wanted La Ropa, the team would roll up in a van, you'd buy merch, maybe smoke a blunt, or if you were bold, you'd jump in the van and join the family. They'd blast on Instagram that a $200 hat may be hanging on a jungle gym, or if you wanted to go tag a building, here was the chance. Some even got arrested for spray painting La Ropa's graces on the side of buildings—the story retold in colorful language by one such artist. The group around me laugh at its retelling. It was "no big deal; it was for La Ropa."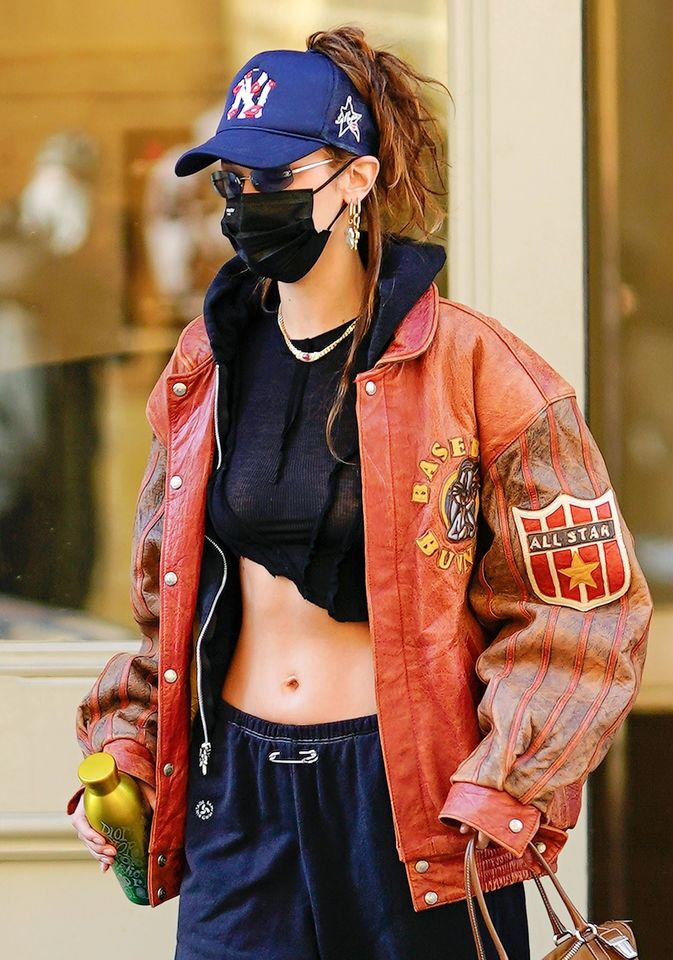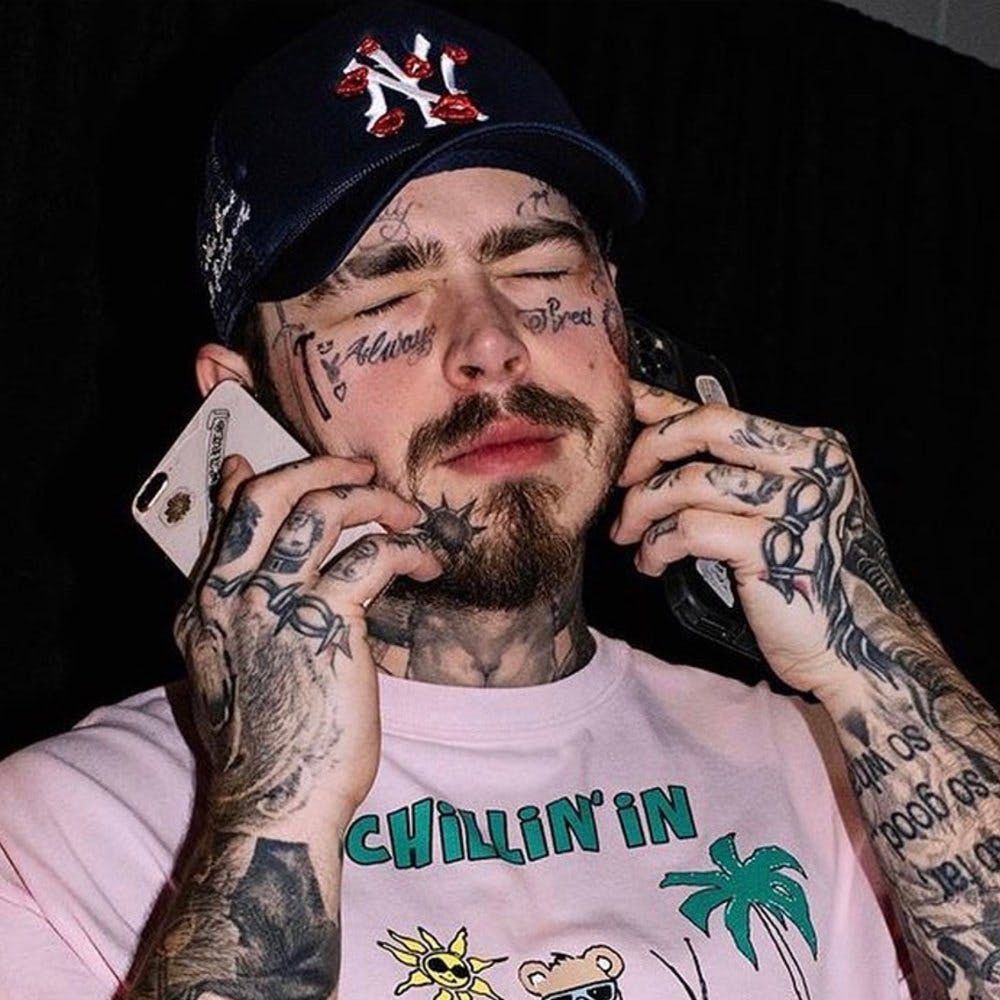 As the group of young men around me expands, it's apparent: La Ropa doesn't create fans; it cultivates family. Each is willing to sing the praises, and each is convinced of its infinite potential. They're earnest, which is pretty rare on Broadway. When kids come in, they get their photos taken and their names written down. Who knows, maybe they'll be in a campaign, perhaps they'd want to do drop-offs.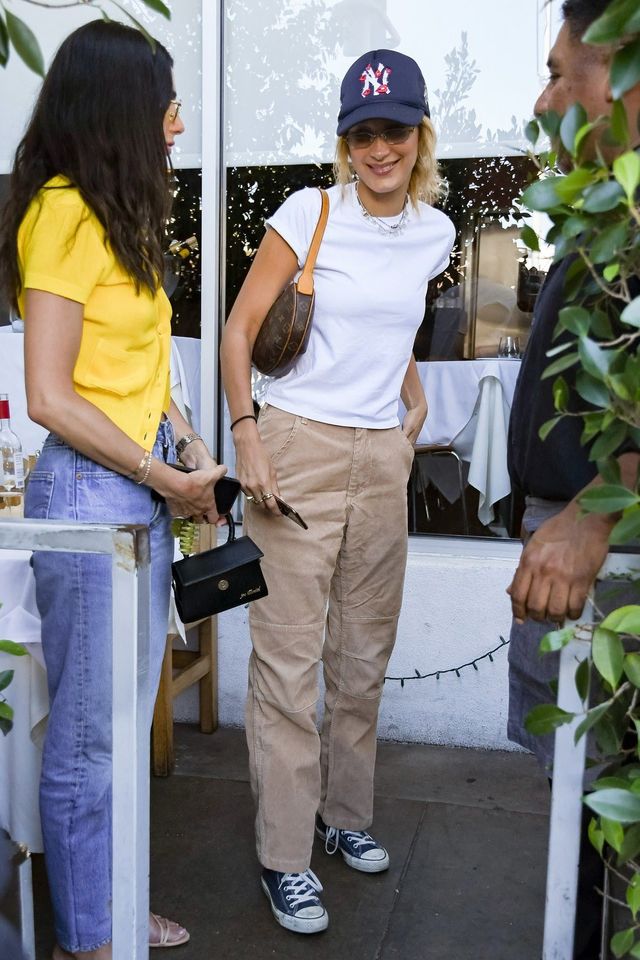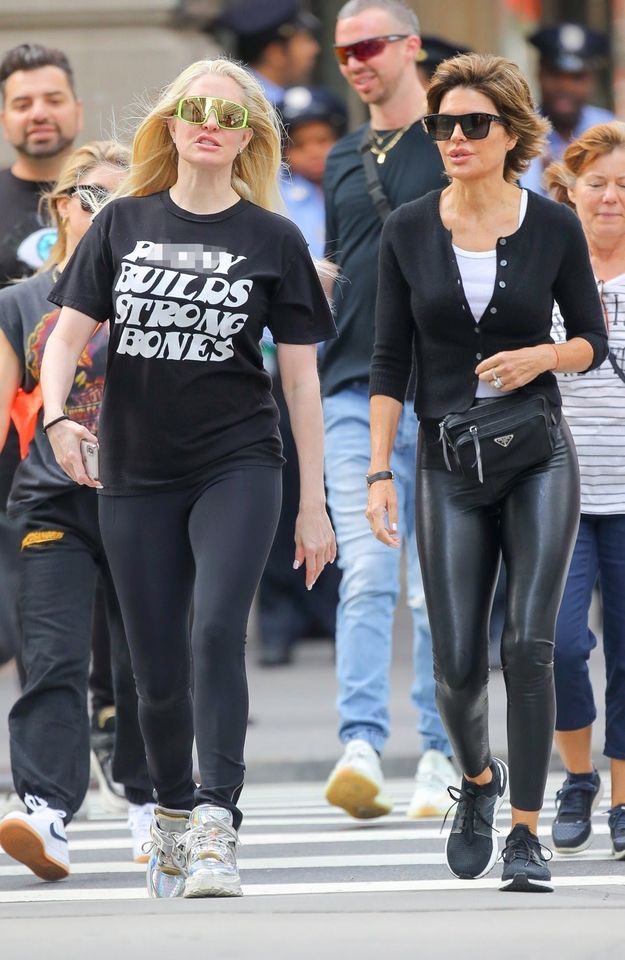 Unlike most emerging brands, La Ropa has no venture backing-what they make in product and profit is theirs. "This isn't a hobby. Look, I have tattoos of love for everyone because this is our life. This is how I make money. This is how I feed my family. Everyone in La Ropa, this is how we feed each other," Williams says as the group nods, looking at one another. A few lift their sleeves to show off their own La Ropa-inspired tattoos. All of which finessed to the wildly varying aesthetic of each family member.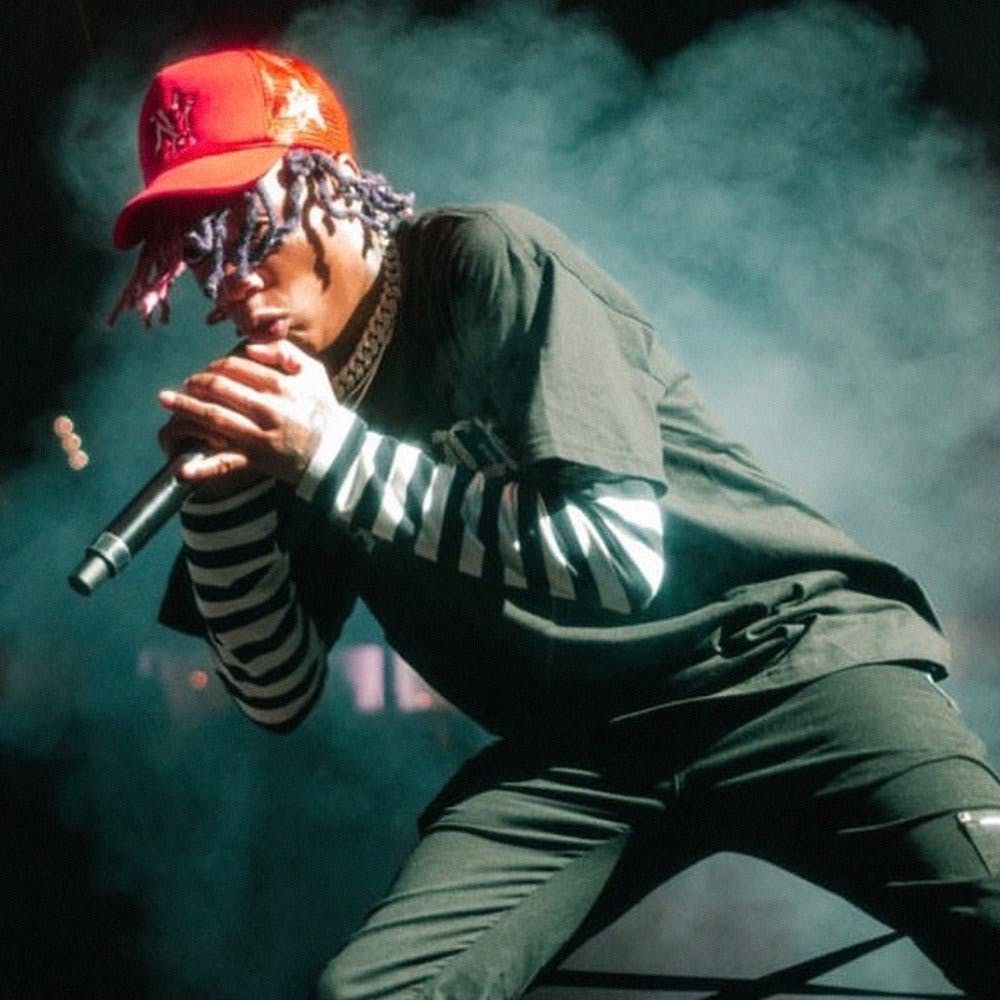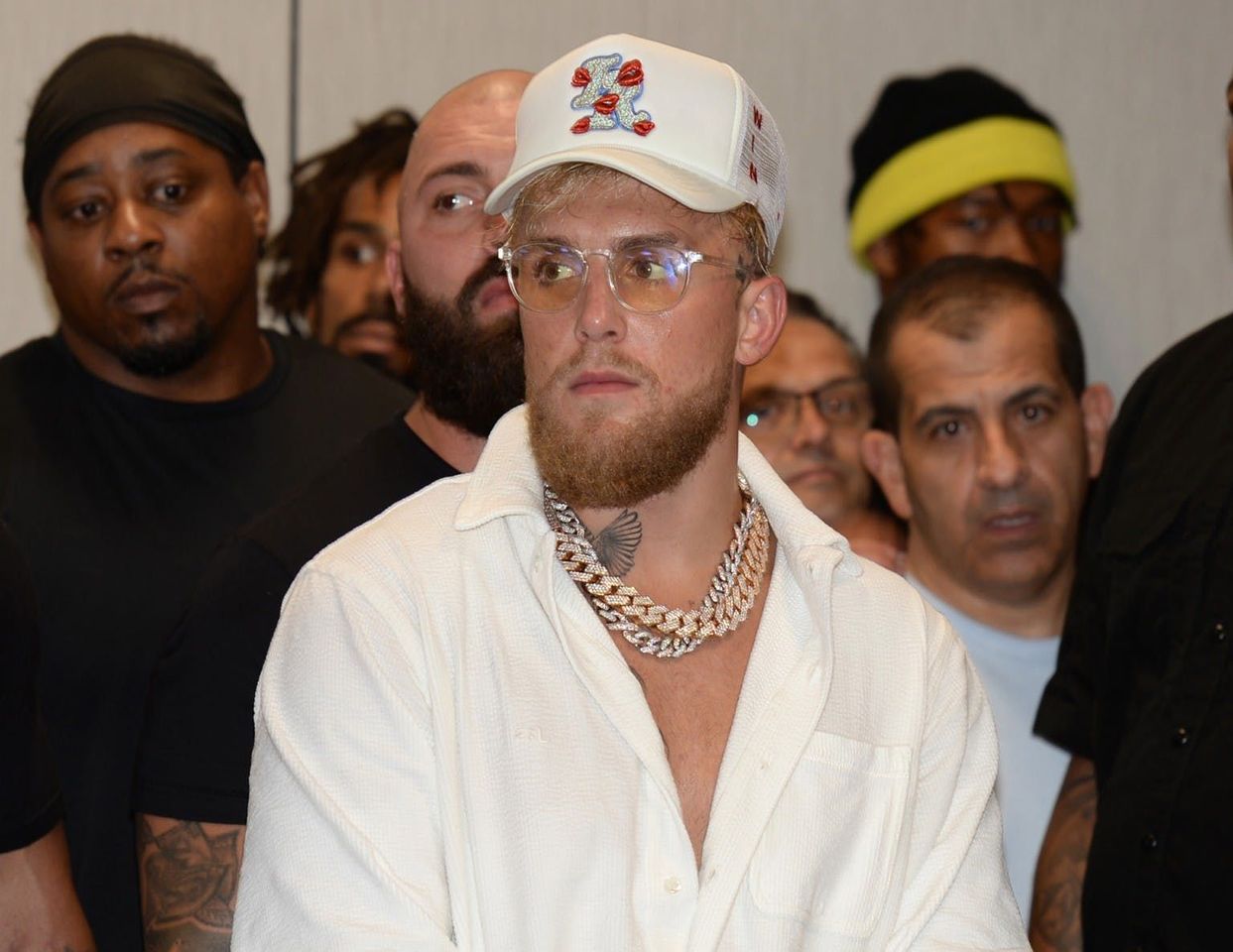 As the patriarchs for a proud pride of lions in designer jeans, to Williams, it's "time to grow up."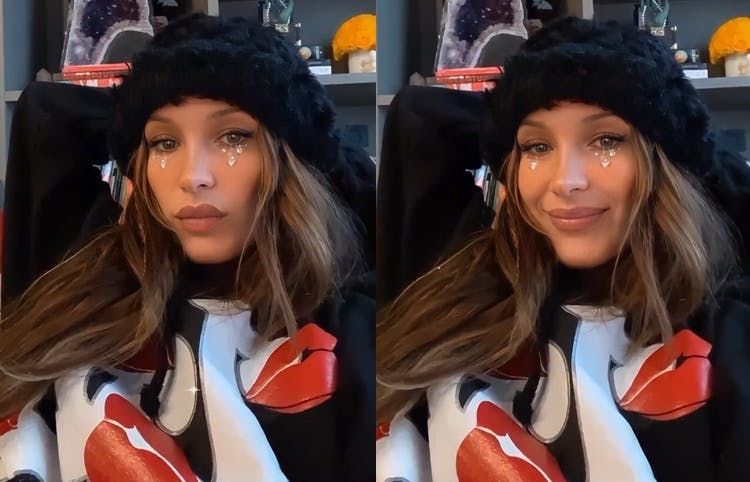 The money to return to their original dream is there. Sanchez is to maintain the younger audience, the "kids who want to be influenced," he explains, "the ones you need, because those keep your brand alive." But Williams has his eyes set on "catering to everyone," namely Upper East Side and West Side moms, who are confident enough to pull off their tailored denim wares.

Within a year, he hopes the revivals of Insubordinate including their 15-pocket denim jacket, will be at Bergdorf Goodman and that Golden Goose may be open to a partnership. His ideal La Ropa New York spokesperson? Iris Apfel "​​because she represents what maturing is: it's always staying fresh."

In 10 years, La Ropa would like to run an artist gallery in Miami, in 15 to own a self-sustaining property where all are welcome, and in the future?

"You know, I would love to be the creative director of Ralph Lauren," muses Williams as a family member sparks a delicious smelling joint. "They have really great cashmere knitwear."

La Ropa is now open for business in New York, find them at 441 Broadway in Soho.