Abundant greenery, ample skylights, and a partial glass roof round out a multigenerational home in Bien Hoa, Vietnam.
When Hong Anh approached CTA| Creative Architects to design a home on a lush plot just steps from the Dong Nai river in Bien Hoa, Vietnam, his only aesthetic requirement for the residence was that it feel "bright and airy." However, the client and design team had plenty of conversations about indoor air quality. With three generations of Hong's family set to live in the dwelling-including Hong's wife, two children, and grandparents-household air pollution as a serious health risk was a valid concern.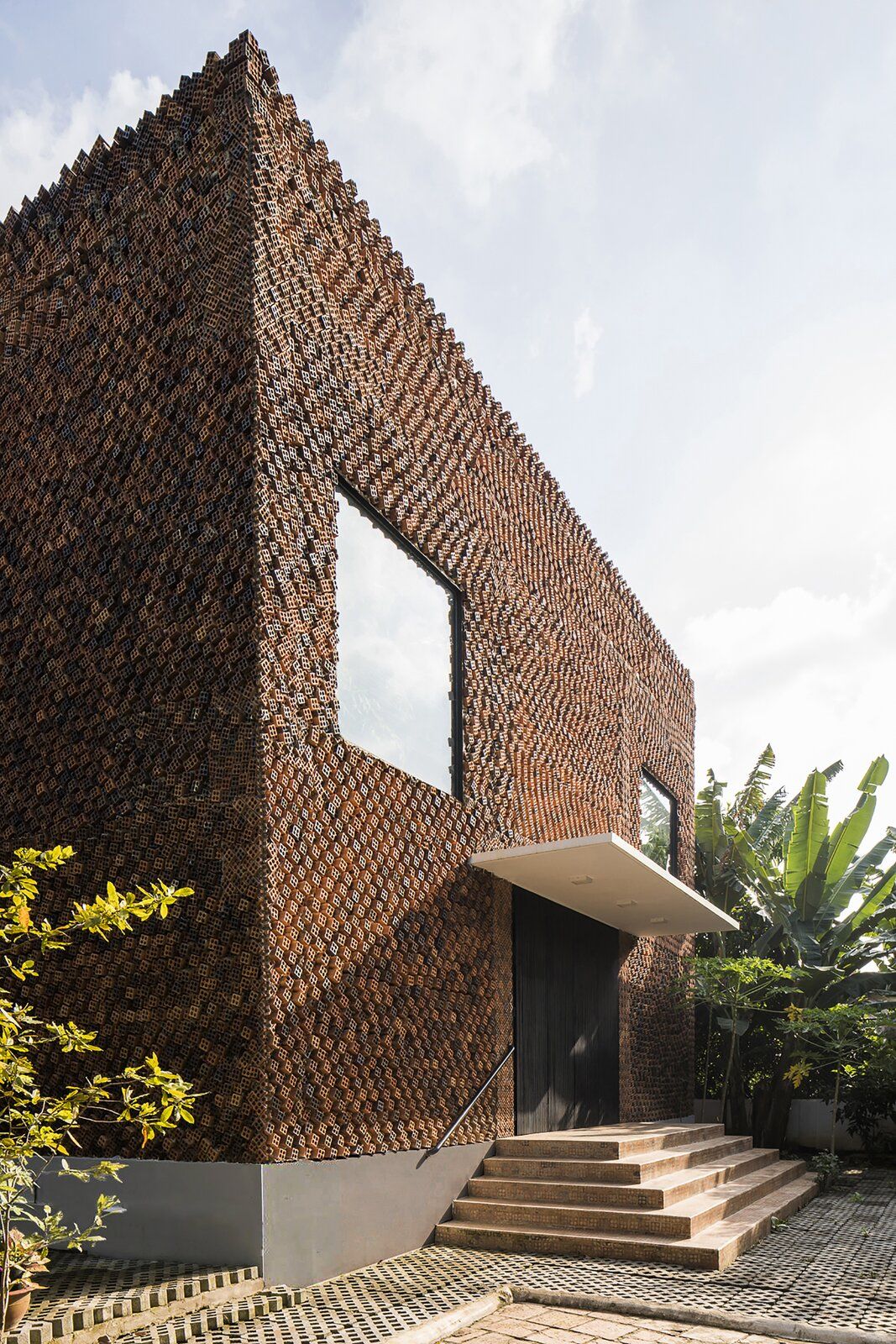 Armed with ample creative freedom, the Ho Chi Minh City firm devised a 2,235-square-foot home with "breathing walls" that, like a set of lungs, are constantly ventilating the interior. The two-story structure consists of eight private rooms enclosed by standard walls, including the bedrooms and an office. These spaces intersect to form the communal gathering areas, which are surrounded by unique, perforated partitions that continuously circulate fresh air throughout the home.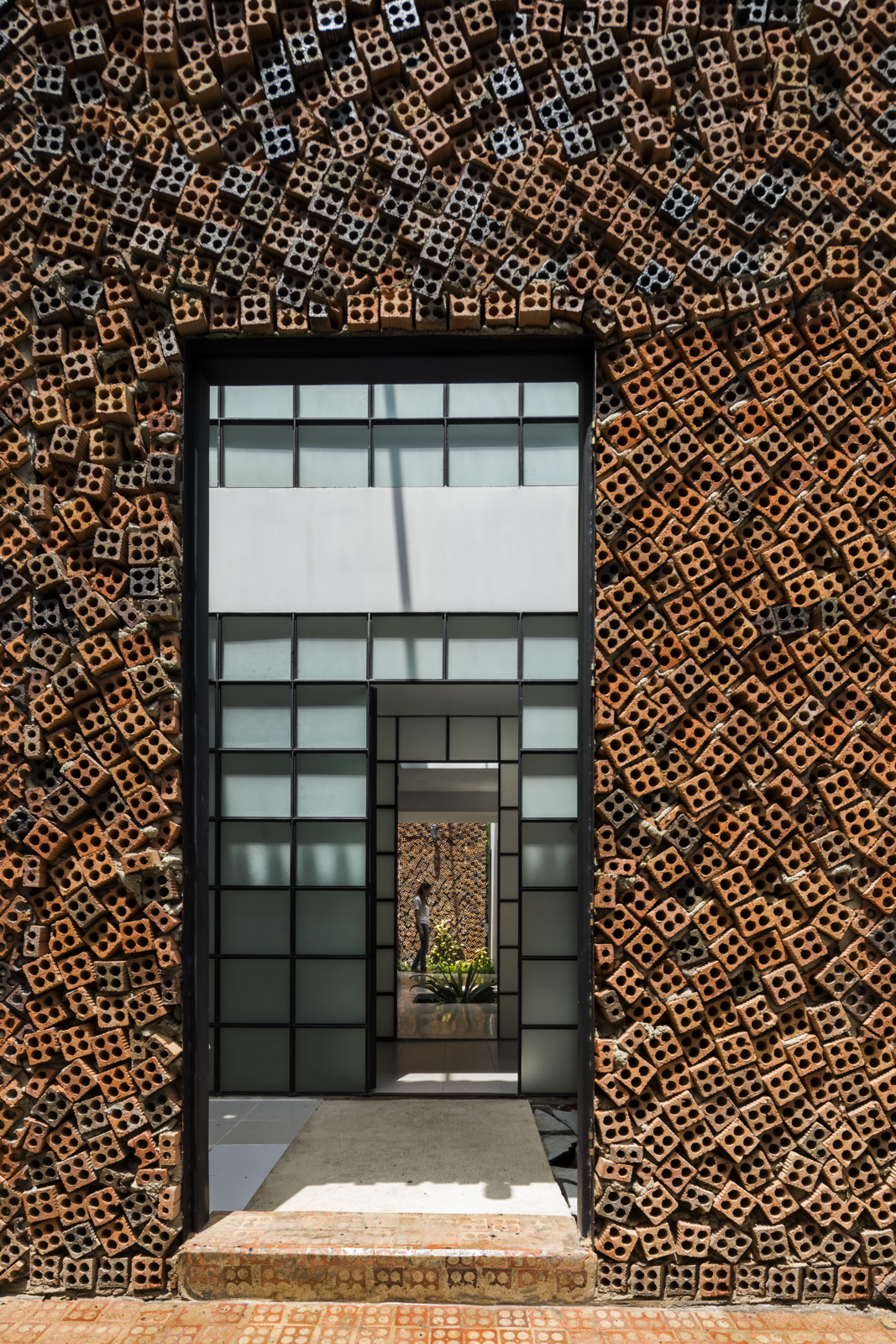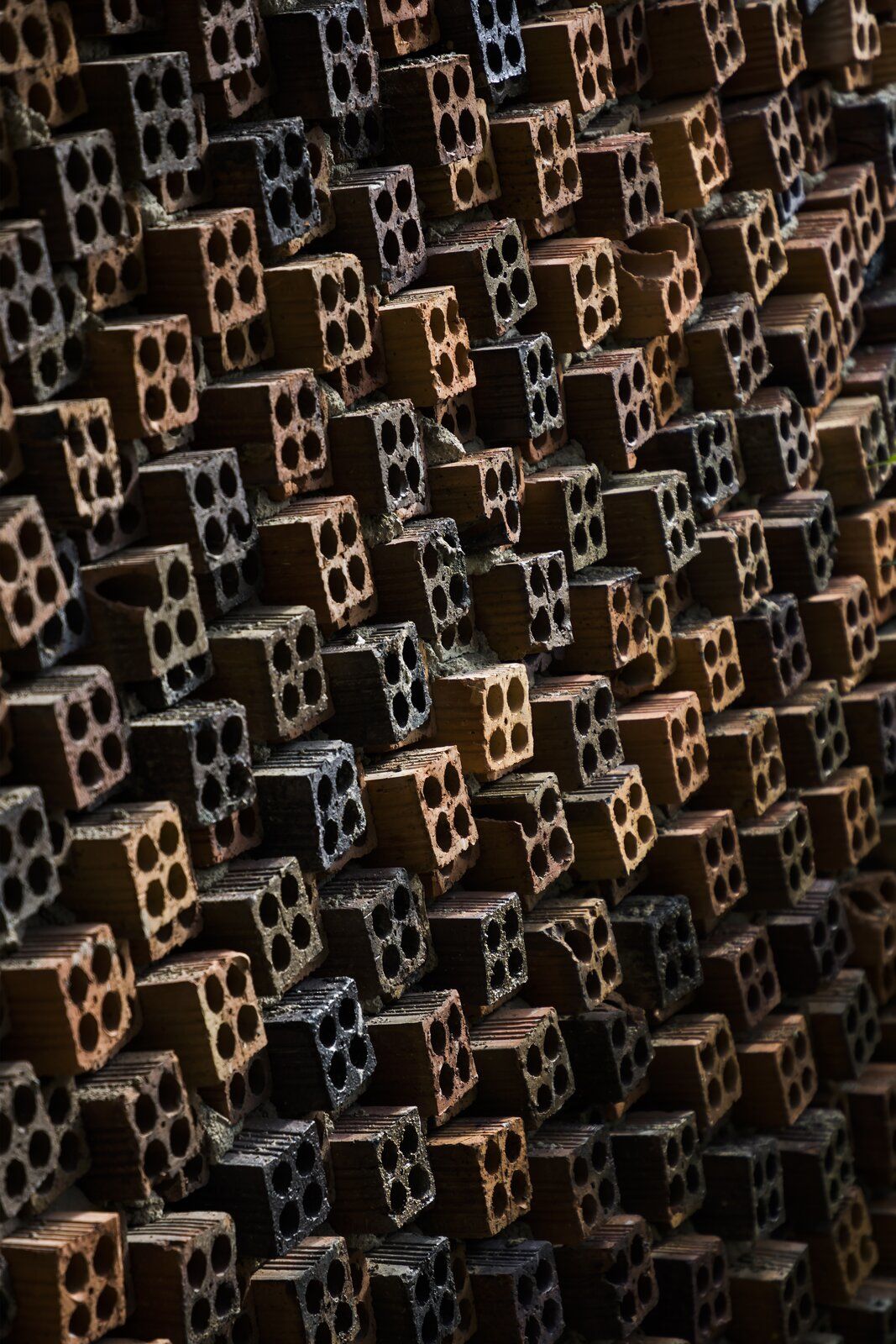 The innovative exterior uses hollow bricks salvaged from nearby building sites. Sunlight and breeze flow through four holes punctured in each brick, which are lined up in the opposite direction of conventional construction methods. The blocks are unevenly stacked to create the facade's distinct texture, with burnt bricks interspersed throughout for added depth. This open wall system virtually eliminates the use of fans and air conditioners in the home, which conserves energy and lowers costs for the family.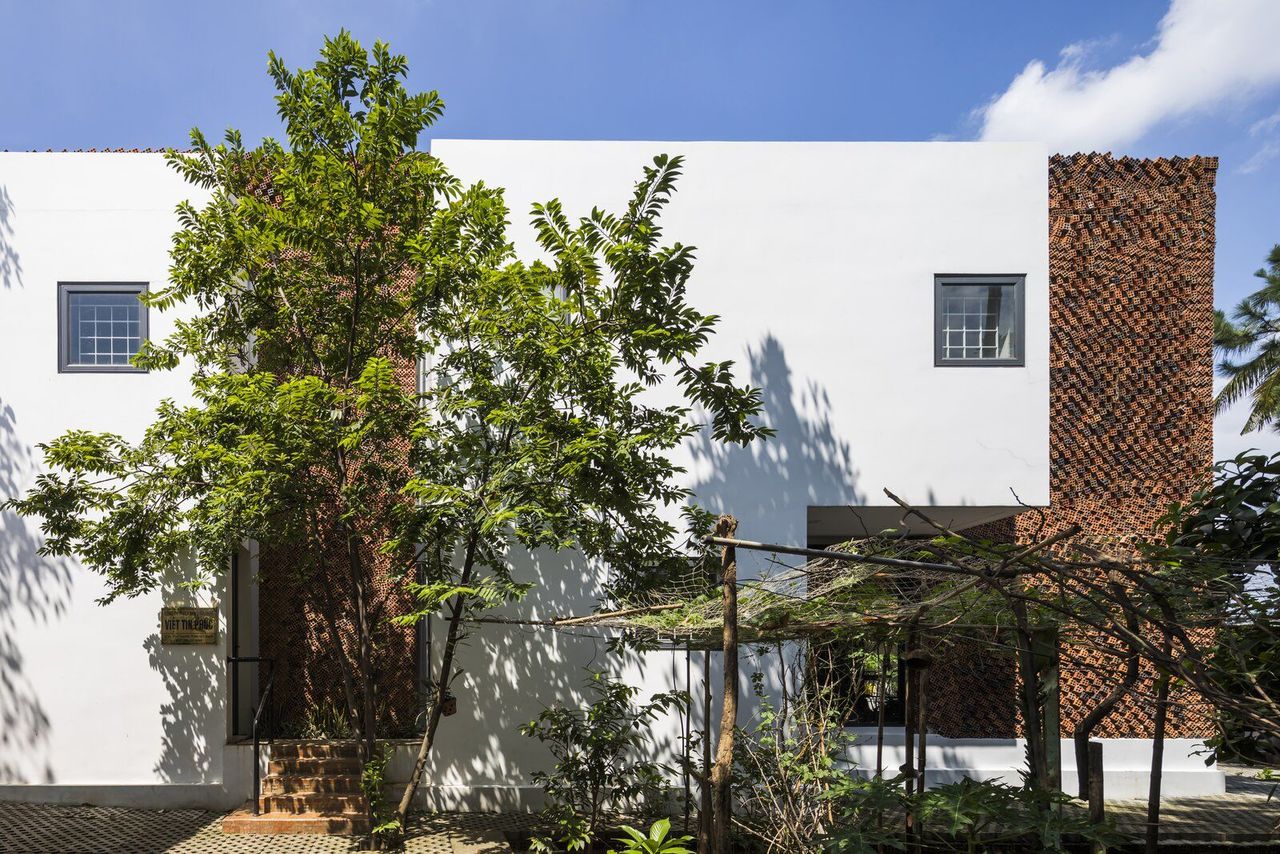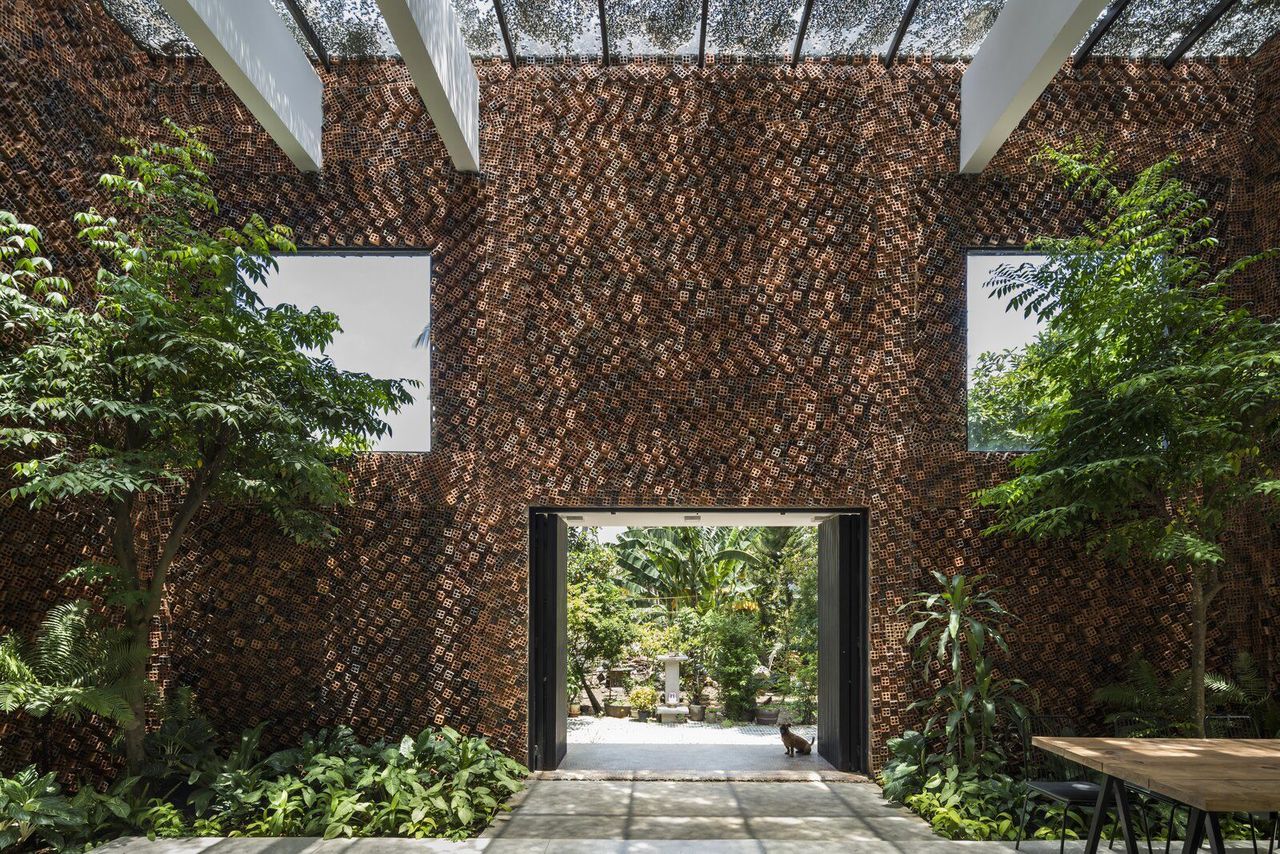 At the entrance to the Wall House, tiered stairs that echo the facade's patterned surface lead into an expansive living space. Inside, whitewashed walls, exposed aggregate concrete floors, and a simple material palette of wood and black metal complement the striking brick walls.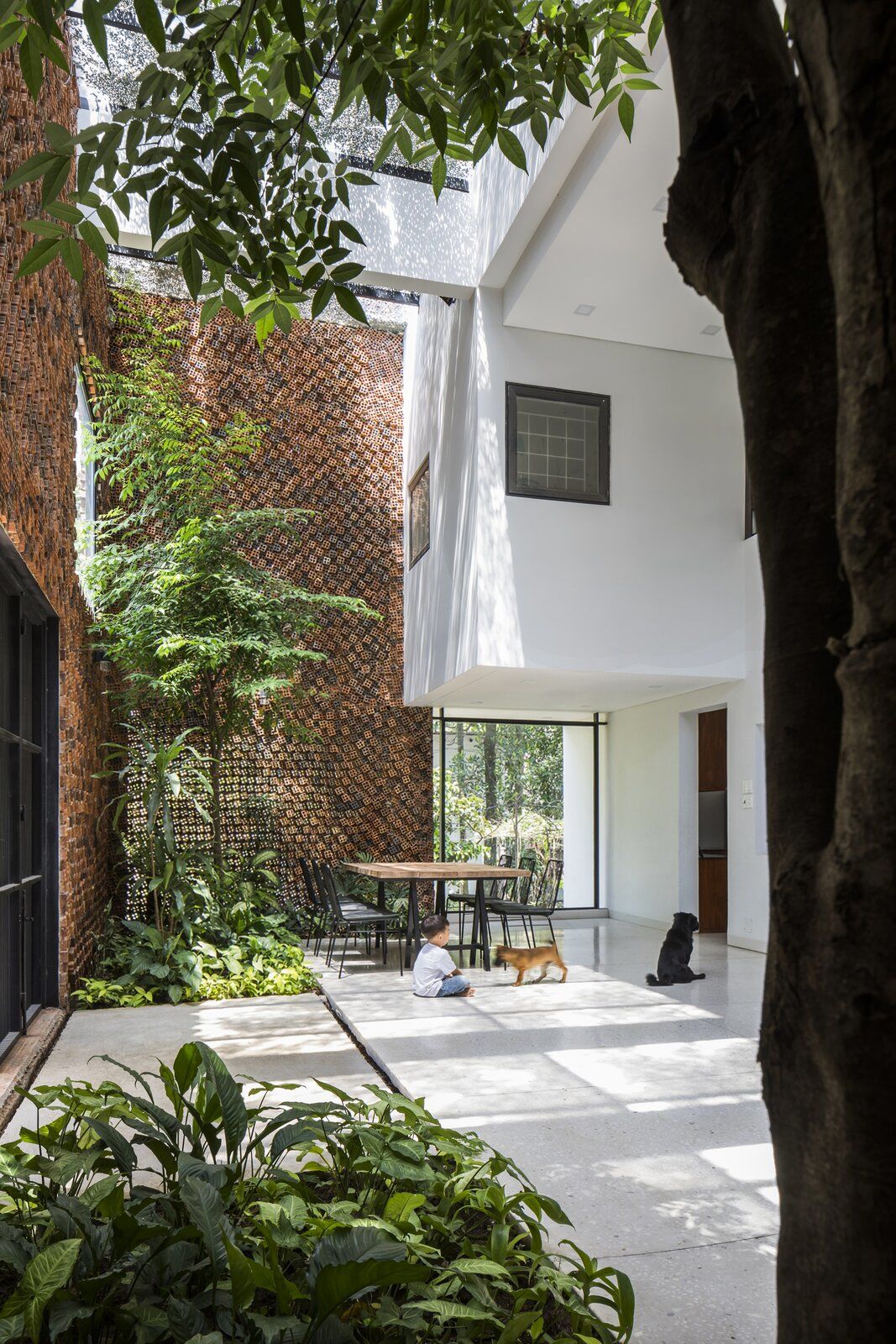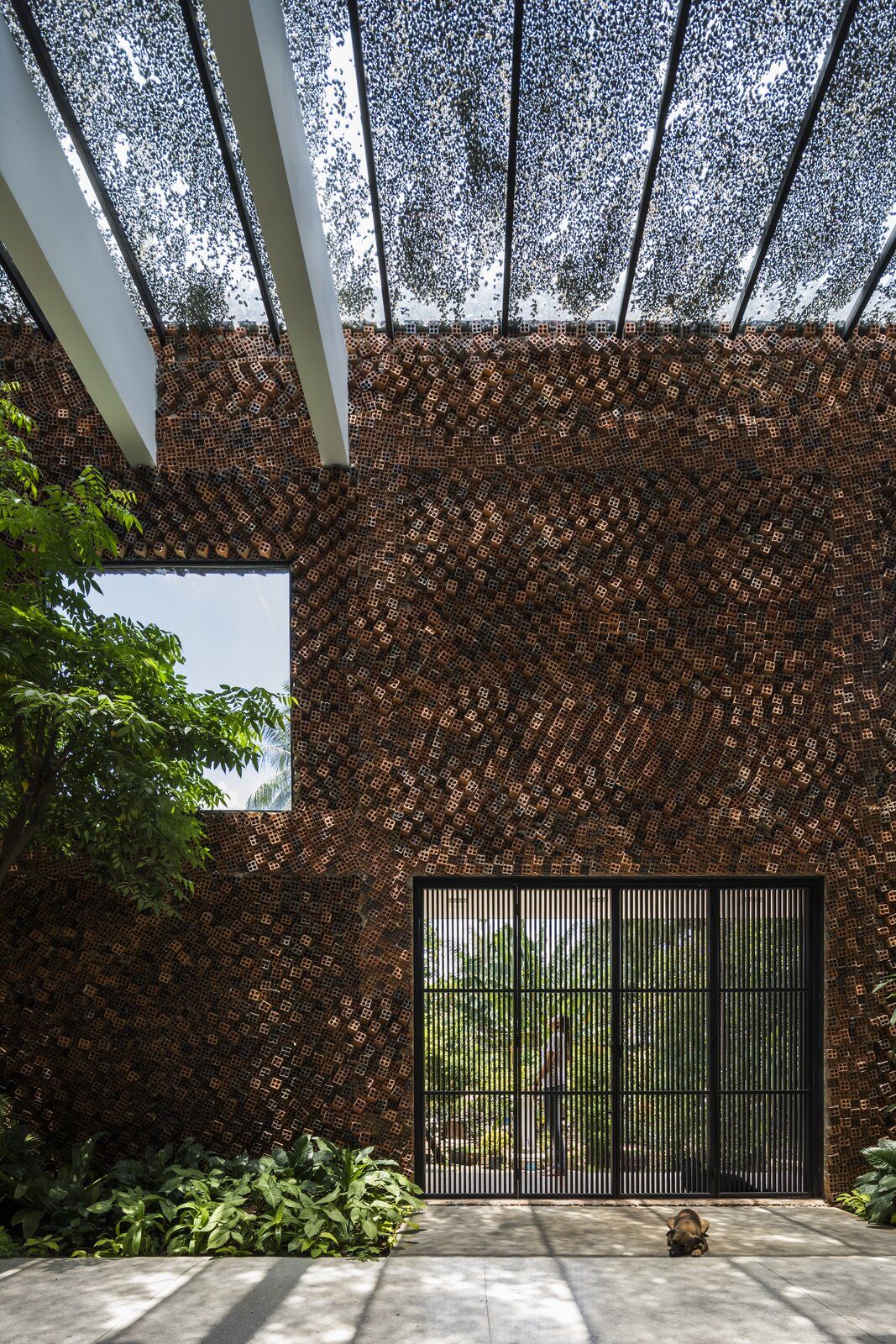 A tropical garden lining the interior perimeter serves as a secondary buffer against indoor air pollution and creates a biophilic living environment. Large windows, ample skylights, and a partial glass roof-combined with the hollow-brick walls-drastically reduce the need for artificial lighting.