From Heidi Klum and Alessandra Ambrosio to Sara Sampaio and Candice Swanepoel, some of the world's best supermodels reveal their 2022 skin-care secrets to Vogue.
Looking for a skin care overhaul? You're not alone. In fact, after months of cold weather, cranked up central heating and a serious lack of vitamin D, it's no wonder your skin is feeling dry and lackluster. And that's before we get onto the subject of maskne. Thankfully there is help out there, and we know a few supermodels who are willing to share their best-kept skin care secrets to inspire your new 2022 routine.


Sara Sampaio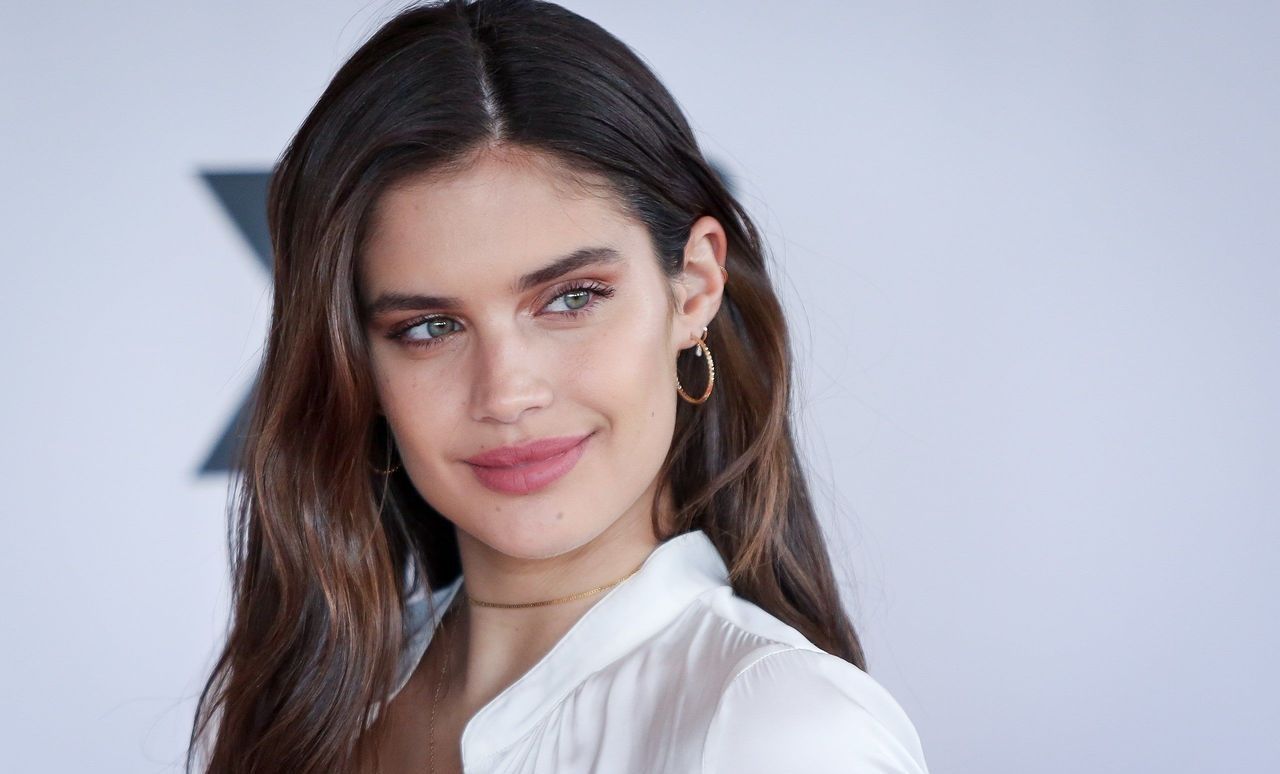 When it comes to skin, I think drinking water and sleeping has a lot to do with it. Then I always use hyaluronic serum, vitamin C serum and I'll change my moisturizer depending on the weather. If the weather is dry, I'll use a very rich moisturizer. And if it's more humid, something lighter. I don't really exfoliate my skin, but I make sure to remove makeup every night.


Alessandra Ambrosio
Every day after cleansing, I like to use 24k Gold Hyaluronic Super Serum from Mimi Luzon as it gives me that healthy glow. To seal in the moisture I use the Clarins Extra Firming Energy Cream.


Miranda Kerr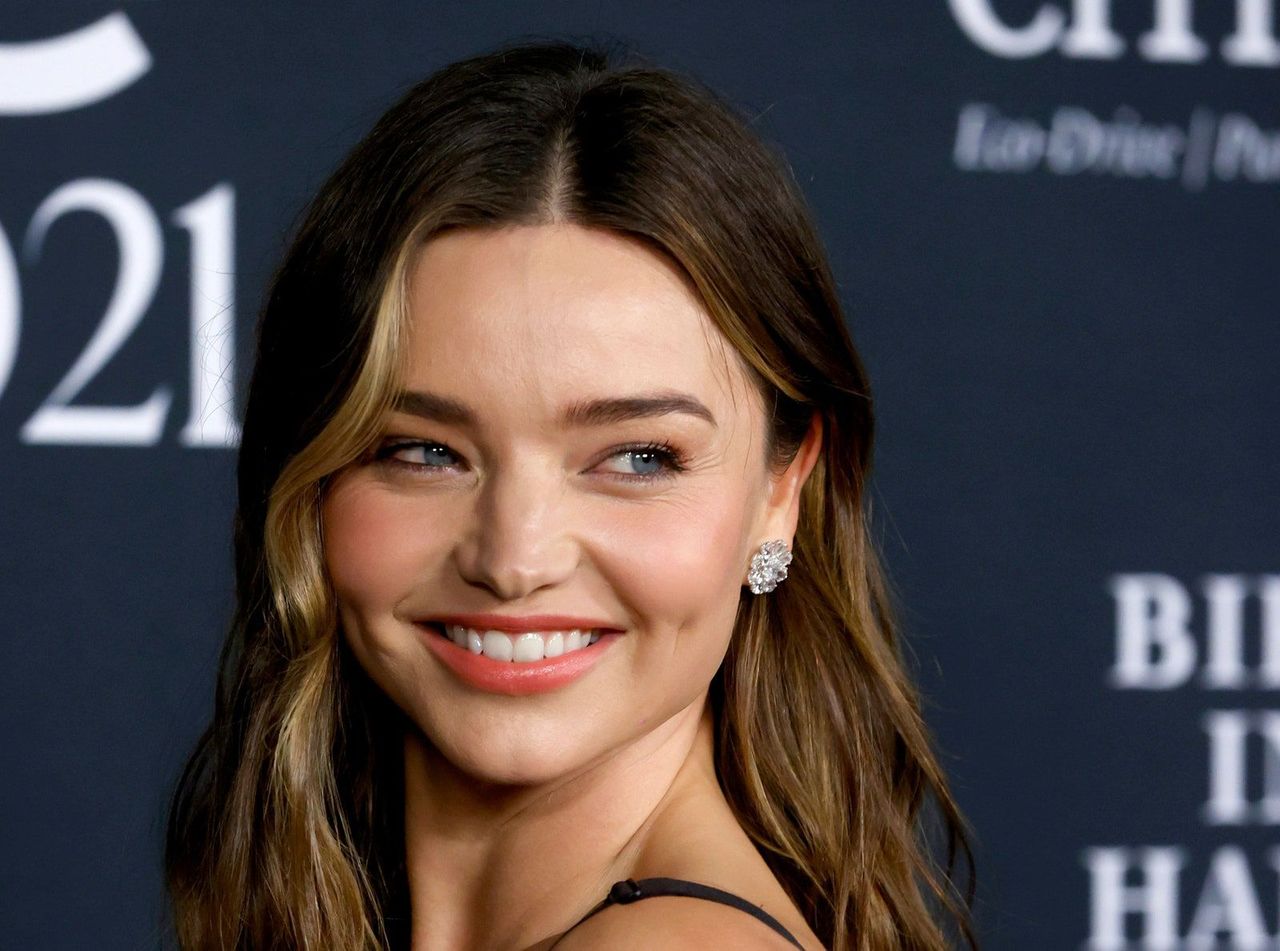 Consistency is key! I never go to bed without washing off my makeup and I'm very consistent with my morning and evening skin-care routines. Two of my favorite products I just cannot live without are my Kora Organics Turmeric Brightening & Exfoliating Mask and our Turmeric Glow Moisturizer. I use the Turmeric Mask as an exfoliating scrub in the shower; the peppermint aromatherapy is so invigorating and my skin is immediately brighter and super smooth. The Turmeric Glow Moisturizer is refillable (which I love), and is a super hydrating, brightening and anti-ageing moisturizer all-in-one that I use morning and night and it gives my skin a major glow.

Sometimes when I feel a bit puffy, I also love to do a gua sha facial massage in the morning. It helps stimulate circulation, reduce puffiness and naturally lift and sculpt my face. I use the heart-shaped Rose Quartz Heart Facial Sculptor from Kora Organics to help massage the Noni Glow Face Oil into my skin. I keep that rose quartz gua sha tool on me to use throughout the day, to really help relieve tension—it's amazing, if you can give just five minutes to yourself, it can just help you to reset.

If there's one thing people can do for their health inside and out, it's celery juice. I start every morning by having my celery juice on an empty stomach. I have 32 ounces but started on 16 ounces and worked my way up. I worked my way up as it's been a couple of years now. I really, really believe that the celery juice has helped so much with my digestion, as it's such a good anti-inflammatory. It supports kidney function, it's alkalising and full of electrolytes.


Chanel Iman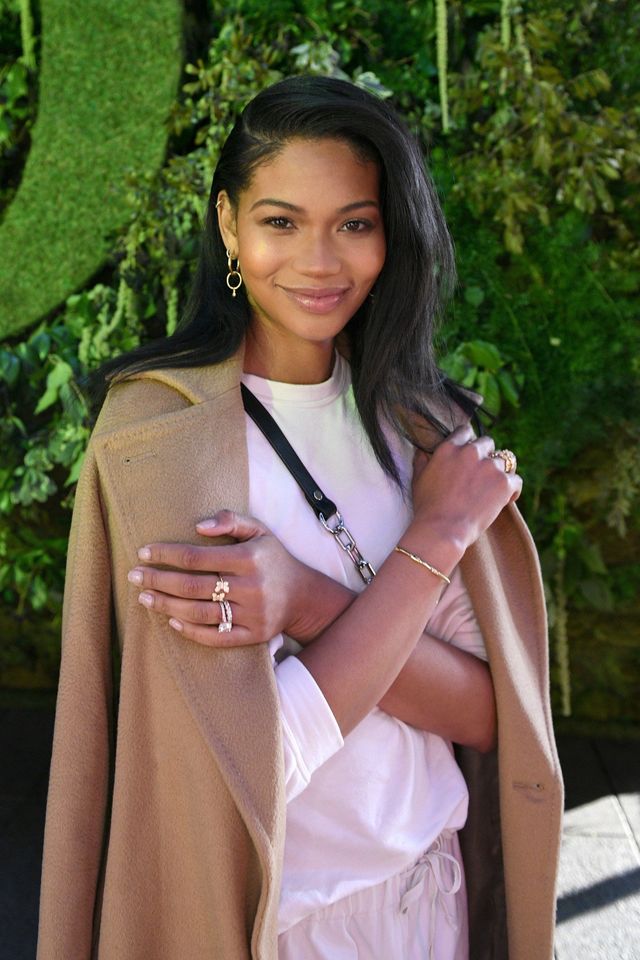 I make sure my skin is clean and fresh every day; after a photo shoot I do a scrub to remove heavy makeup and then no matter what, I use a moisturizer to nourish and replenish my skin. I love Dove for cleansing and the La Mer The Moisturising Soft Cream.


Heidi Klum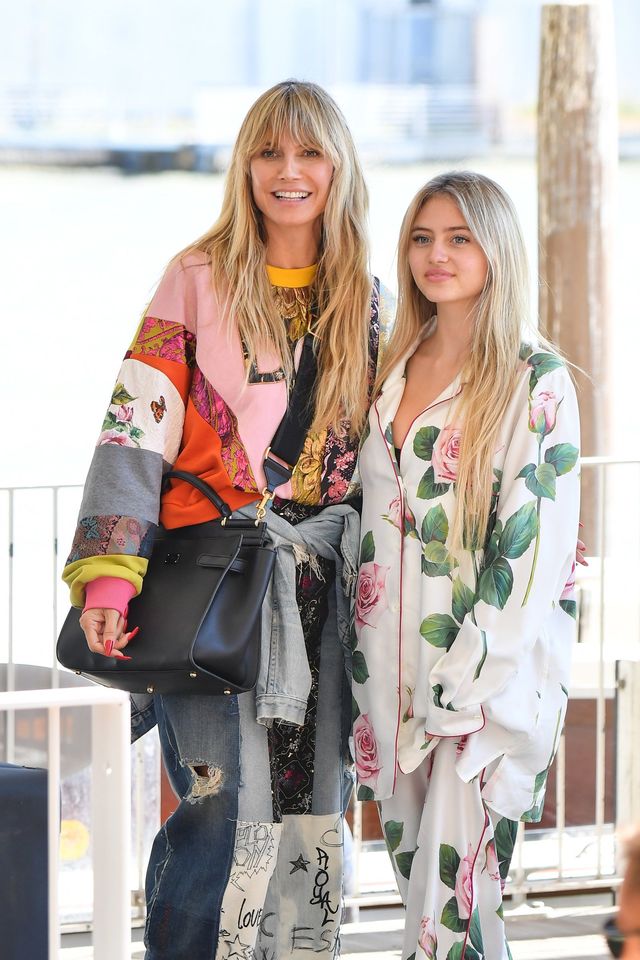 I believe that good nutrition and water will give your skin that healthy glow. You are what you eat. I don't use cleanser or a toner to clean my face, I just use
Johnson
's Baby Shampoo. I feel that anything that is good to clean a baby's skin is the best. Currently, I use Augustinus Bader Face Oil and Rich Cream as the last steps in my beauty routine. To help keep the skin smooth and healthy, once a week, I like to use St. Ives Apricot Scrub to exfoliate the dead skin.
Lastly, another product that I use daily to wash my body and hair is Iles Formula Hair and Body Cleanse as it helps keep my skin hydrated and looking healthy.


Leni Klum

I use the Bioderma Micellar Cleansing Water every morning and every night before bed. Using this before I do the rest of my skin care is crucial! My favorite lotion at the moment is the CeraVe PM Facial Moisturising Lotion, which I use in the mornings as well as at night along with Dior Capture Totale Eye Cream. I have acne-prone skin and break out once a month around the time of my period. I use a topical Accutane from Tanja Fischer, a German dermatologist from Berlin. I feel that using too many products is overwhelming for the skin, though these three products really have saved my skin and helped me prevent scarring.


Jean Campbell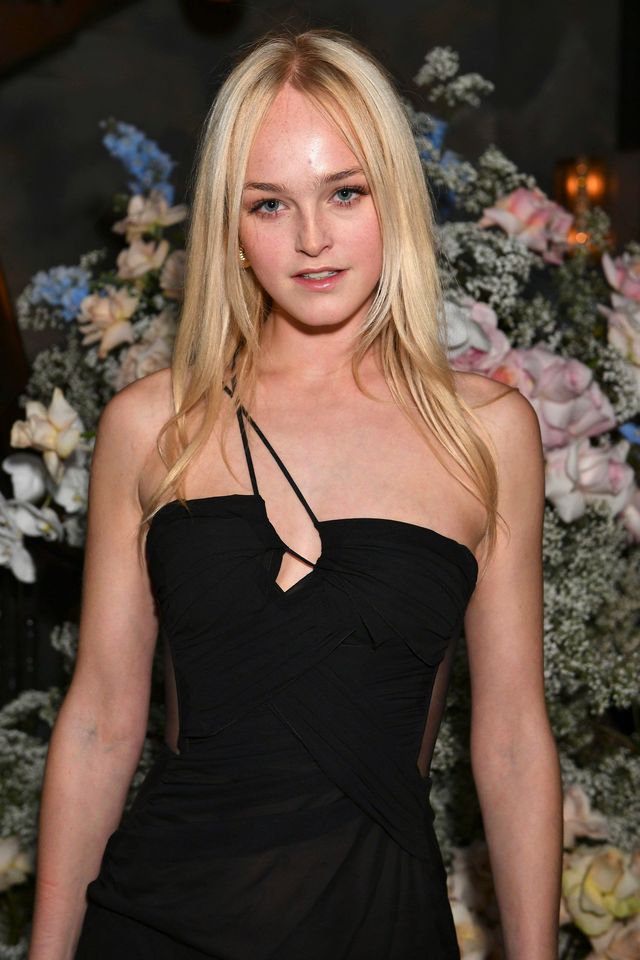 I like to use an LED face mask twice a week, depending on how my skin is. I try my best to get regular facials every six weeks. I think Shane Cooper's facials are really good. Then I love to use the Teresa Tarmey Cleanser. It's really good. She also has a cryo ball, which you leave in the freezer and is really good for depuffing in the morning or before you go out.


Candice Swanepoel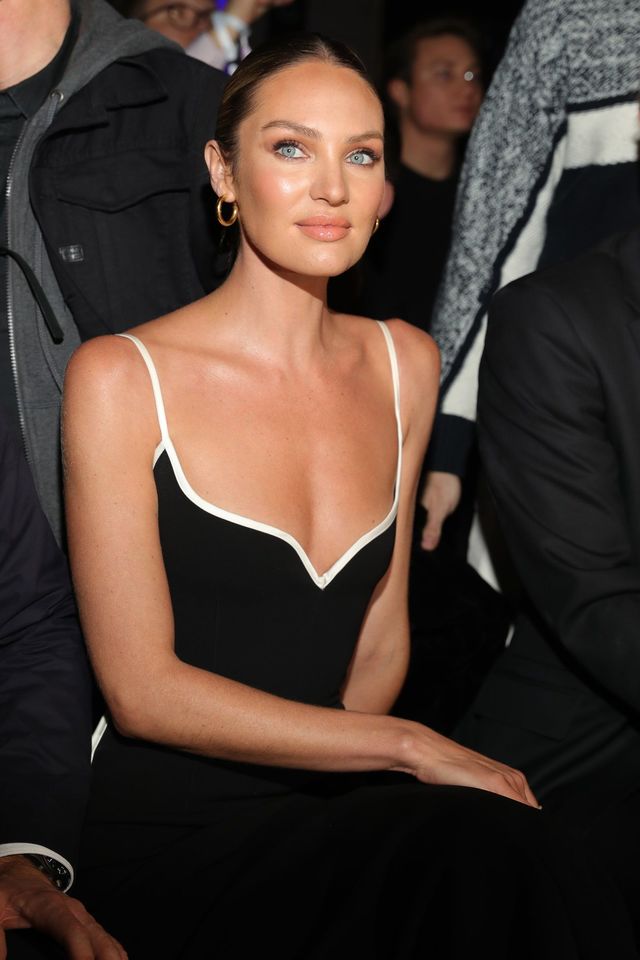 I like to follow a consistent routine, drink loads of water, exfoliate regularly, get a good amount of sleep, and adjust my products depending on the weather.


Shanina Shaik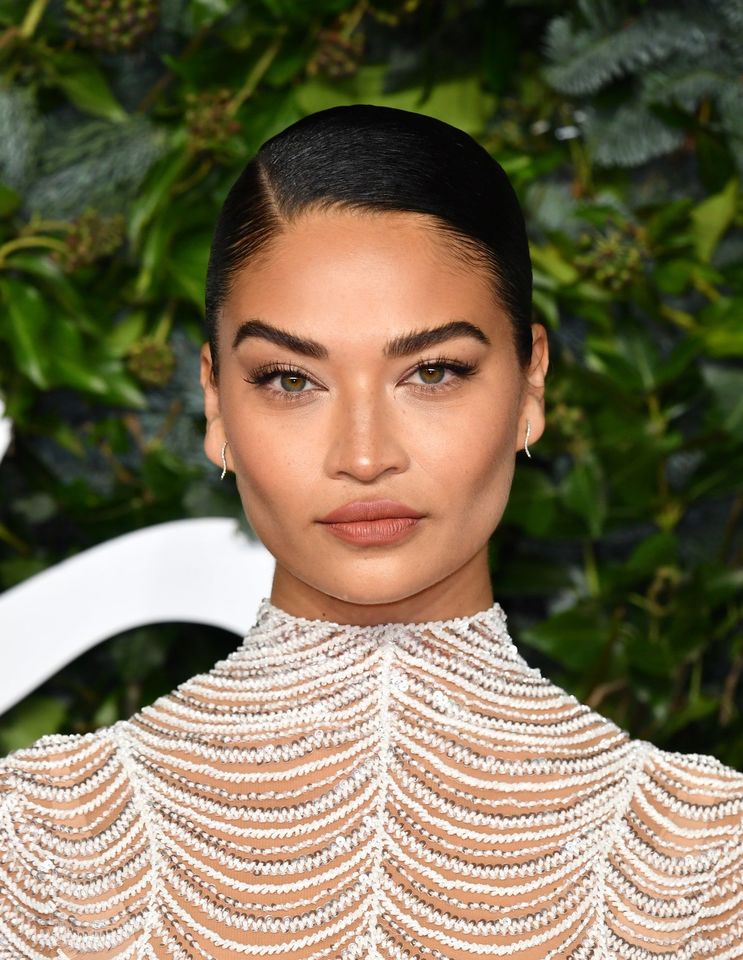 My skin-care rituals are: a great cleanser, drinking lots of water, good amount of sleep and a healthy gut.