Including one that's bound to last for years to come.
Unlike ready-to-wear, jewelry, and shoes, bag trends tend to be a bit more transient. (Jacquemus's SS18 mini bag was everywhere until it wasn't, pillow bags nearly defined 2019, and 2020's extreme logomania eventually gave way to restraint.) Of course, there are myriad classic exceptions to the rule, like Chanel's iconic 11.12 Bag, Christian Dior's Lady Dior Bag, or the ever-popular Birkin. But 2022's biggest bag trends toe the line between of-the-moment and timelessly archival, Libby Page, Net-a-Porter's senior market editor, says. "Heritage brands continue to perform well," she says, "with customers shifting to more luxury-focused shopping over the past two years or so."

Other handbag trends Page says to look out for include a turn toward craftsmanship with JW Anderson's knitted woven shopper, Chloé's macramé bag, and other woven totes that can carry everything and then some—as well as a much-welcomed burst of color with neon colorways thanks to Bottega Veneta's now-iconic signature Bottega Green.

Stylist Rachael Wang, a steadfast champion of ethical fashion, says the year's biggest bag trend has nothing to do with its silhouette or color. Instead, she's focused on moving forward with materials. "I think we're going to see increased interest in leather alternative handbags that have a reduced environmental impact," Wang says, citing Stella McCartney's Frayme bag, which is made from mycelium-based mushroom leather that she says "will have a ripple effect on the industry."

Ahead, find the top 7 handbag trends of 2022, plus shop our favorite styles.



2022 Bag Trends: Craft Show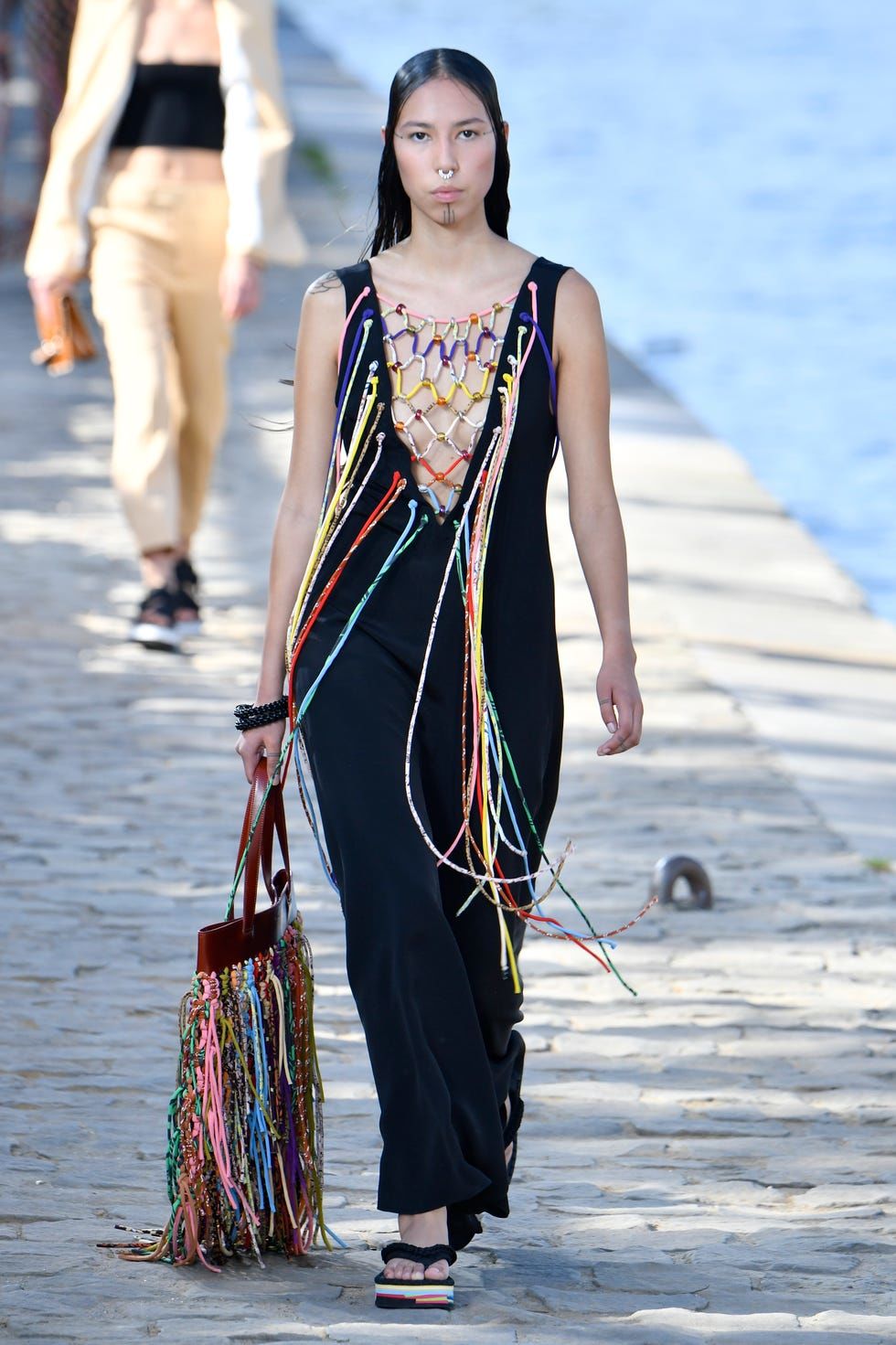 "SS22 is all about the new woven bag," says Page, who calls it "the ultimate summer purchase." The trend was ushered in partly by Cult Gaia's Jasmin Larian Hekmat, who helped to popularize the rattan basket bag in seasons past. But for 2022, Page particularly loves "JW Anderson's knitted woven shopper, the amazing macramé bags from Chloé, or Loewe's Mermaid bag introduced for pre-fall '22, which is made of recycled bottles from the ocean."

2022 Bag Trends: Light Bright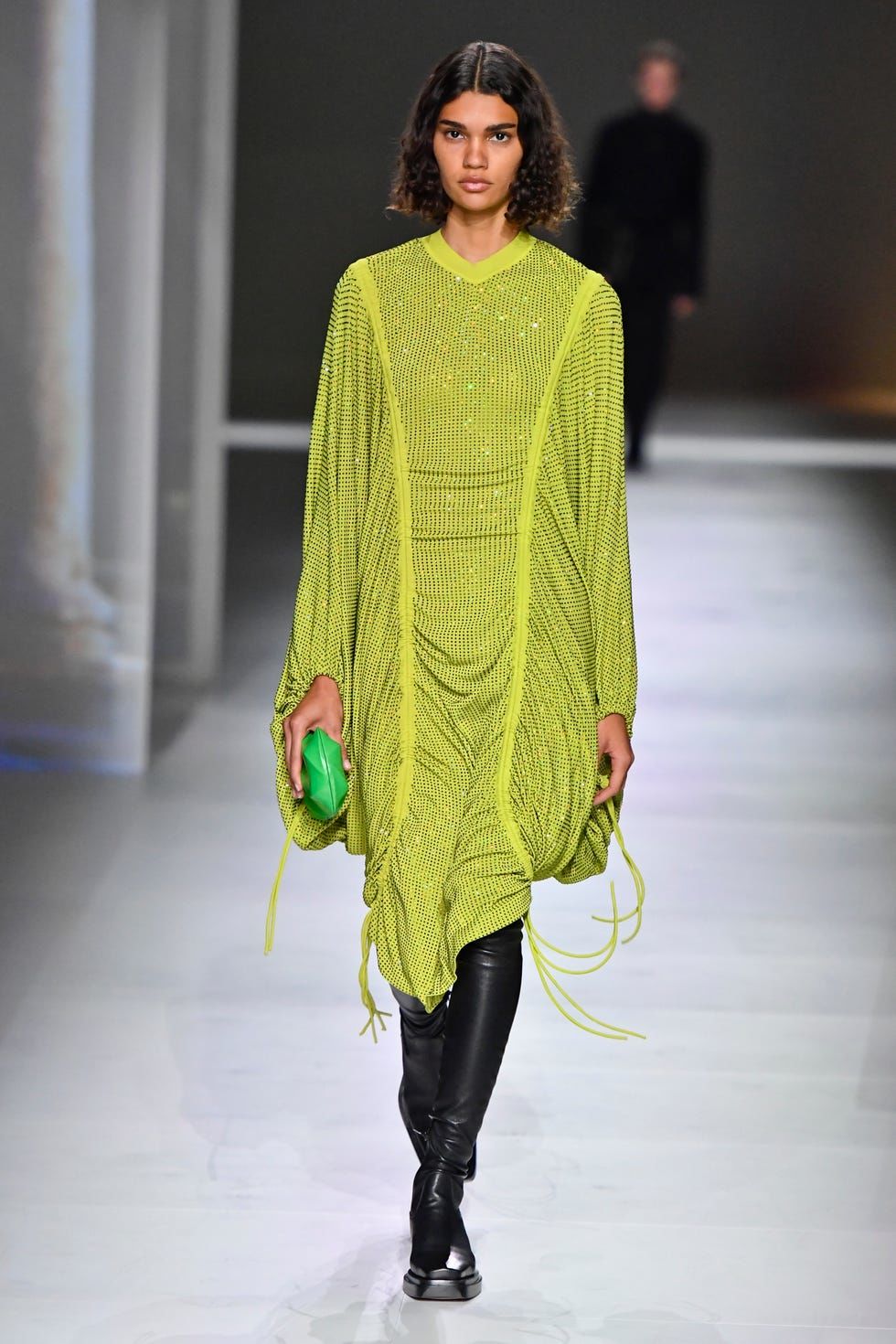 "We're all excited by the bright and bold colors of SS22, which are present across all categories including bags, where we've seen sales of green bags increase by 151 percent," says Page. She cites Bottega Veneta's lime-green bag as partly to thank for the uptick in the trend. Other bright hues that'll be everywhere in 2022 include periwinkle and pink.

2022 Bag Trends: Sustainability First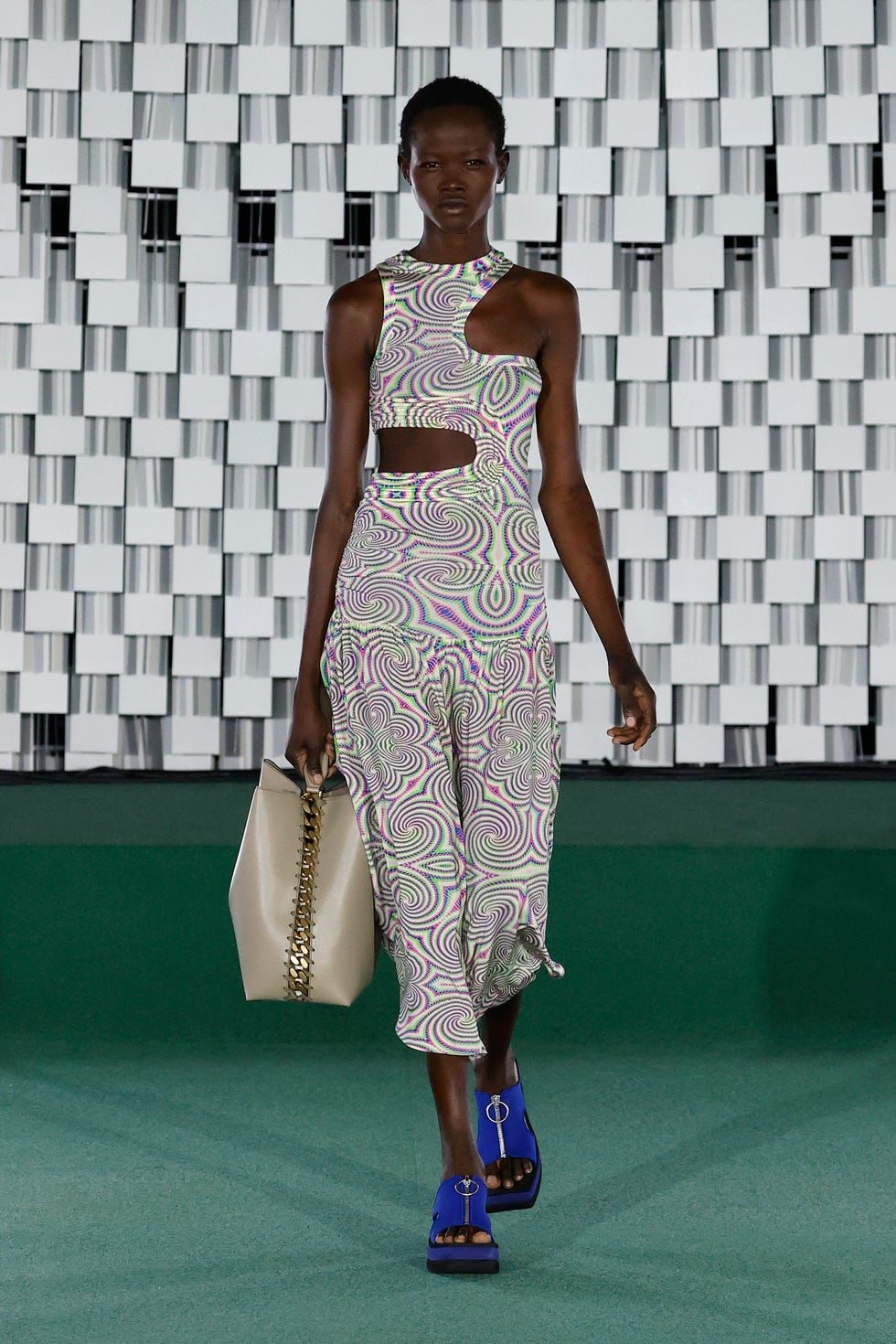 "I think we're going to see increased interest in leather alternative handbags that have a reduced environmental impact," says Wang. Stella McCartney's mushroom leather bags have become a vegan alternative, and brands like Santos, which "makes bags from cactus leather, and Junes, which incorporates plastic waste into cute biodegradable mesh totes," prove sustainability is more than just a trend, she continues.

2022 Bag Trends: Vintage Revival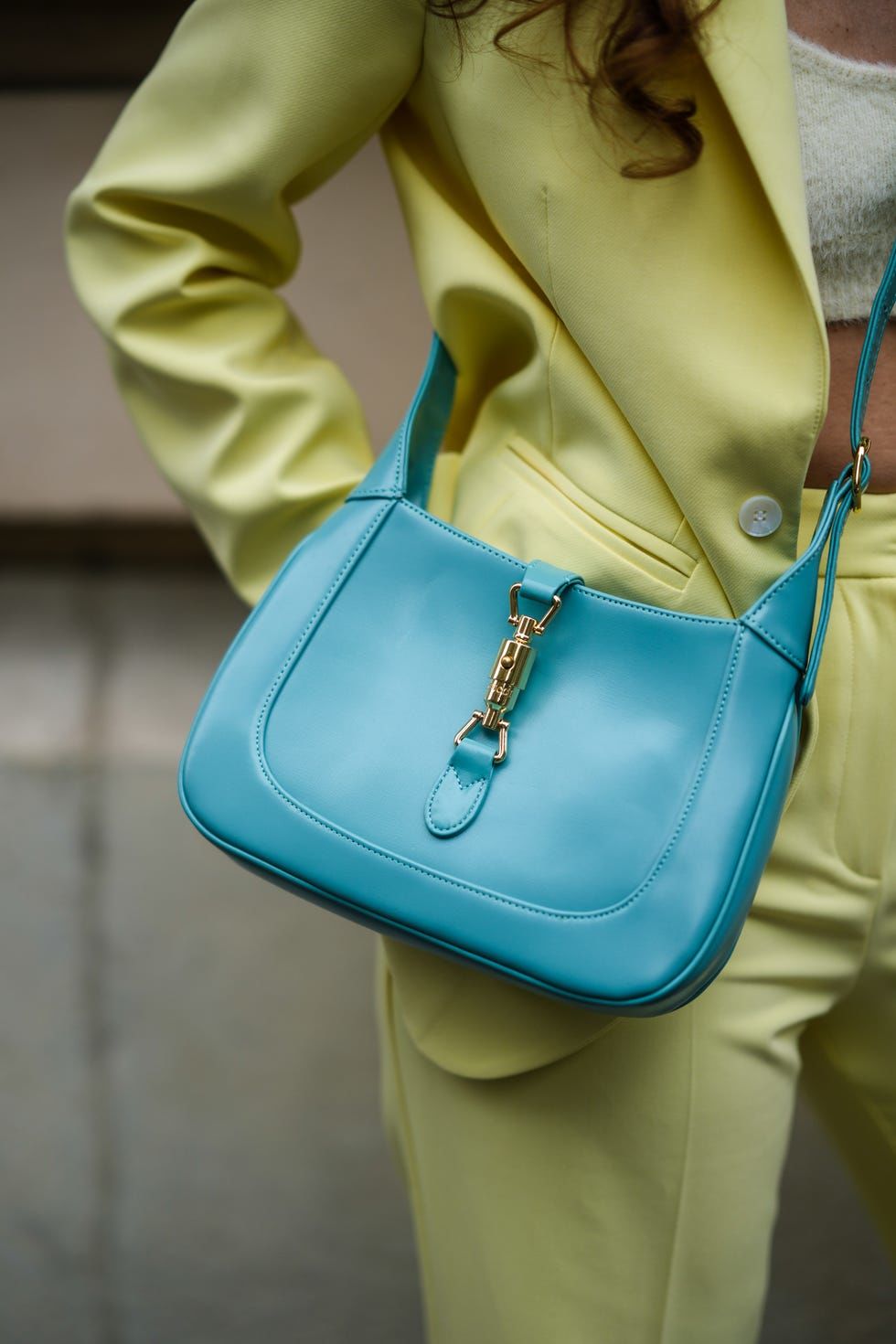 Now that we're on the other side of logomania, some luxury brands are returning to their iconic roots, Page says. "Gucci has been turning to its vintage archival designs and re-creating them in new ways. We love how it reworked the Jackie bag and can't wait for the launch of the Gancio for pre-fall 2022, which has a beautiful vintage feel." Page also gives a nod to Saint Laurent, who's "also looking to its vintage archives and bringing back key styles in new and exciting modern iterations."



2022 Bag Trends: Crescent Moon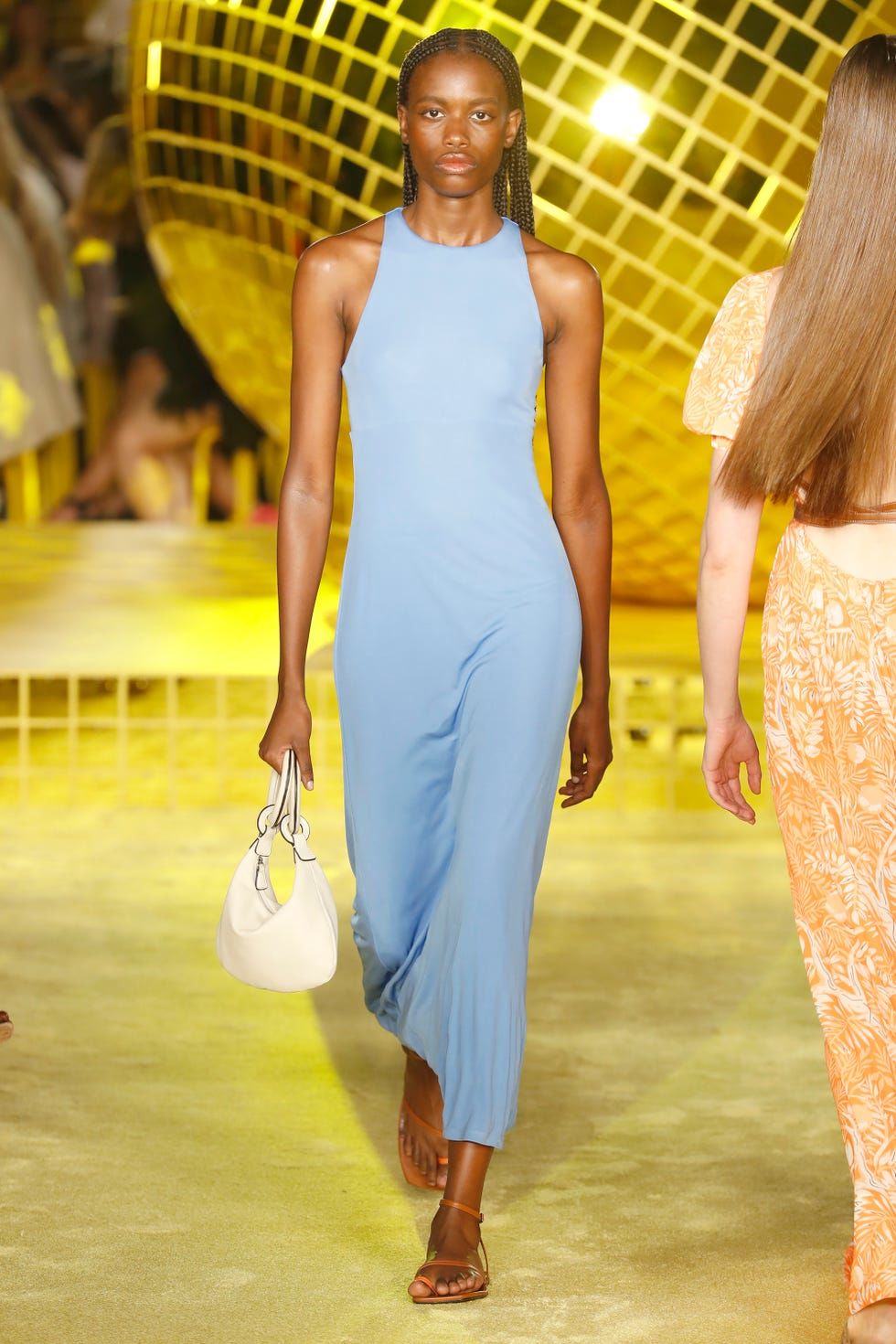 Despite the name, not all crescent moon bags bear the exact shape: Instead, look for a hobo-like silhouette that caves through the middle for a modern take on the '90s-era style.



2022 Bag Trends: Supersize Me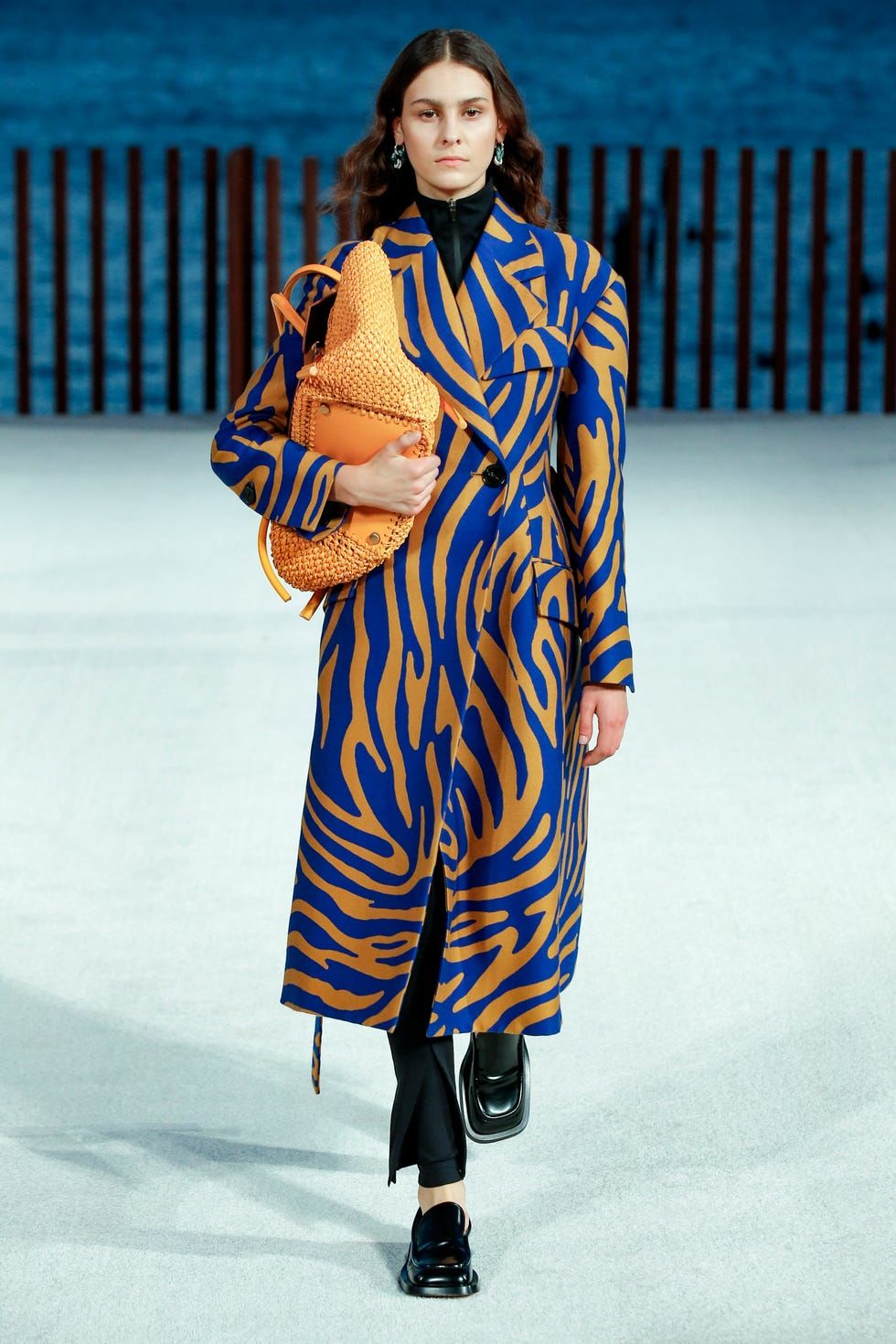 If you thought the idea of schlepping a carryall would stay in 2003, think again: "Woven shoppers, basket bags, and oversized totes from the likes of The Row, Proenza Schouler White Label, and Loewe's XL Flamenco bag are all trending, with people once again looking for practicality in their handbags," Page says.



2022 Bag Trends: Heavy Metal Hardware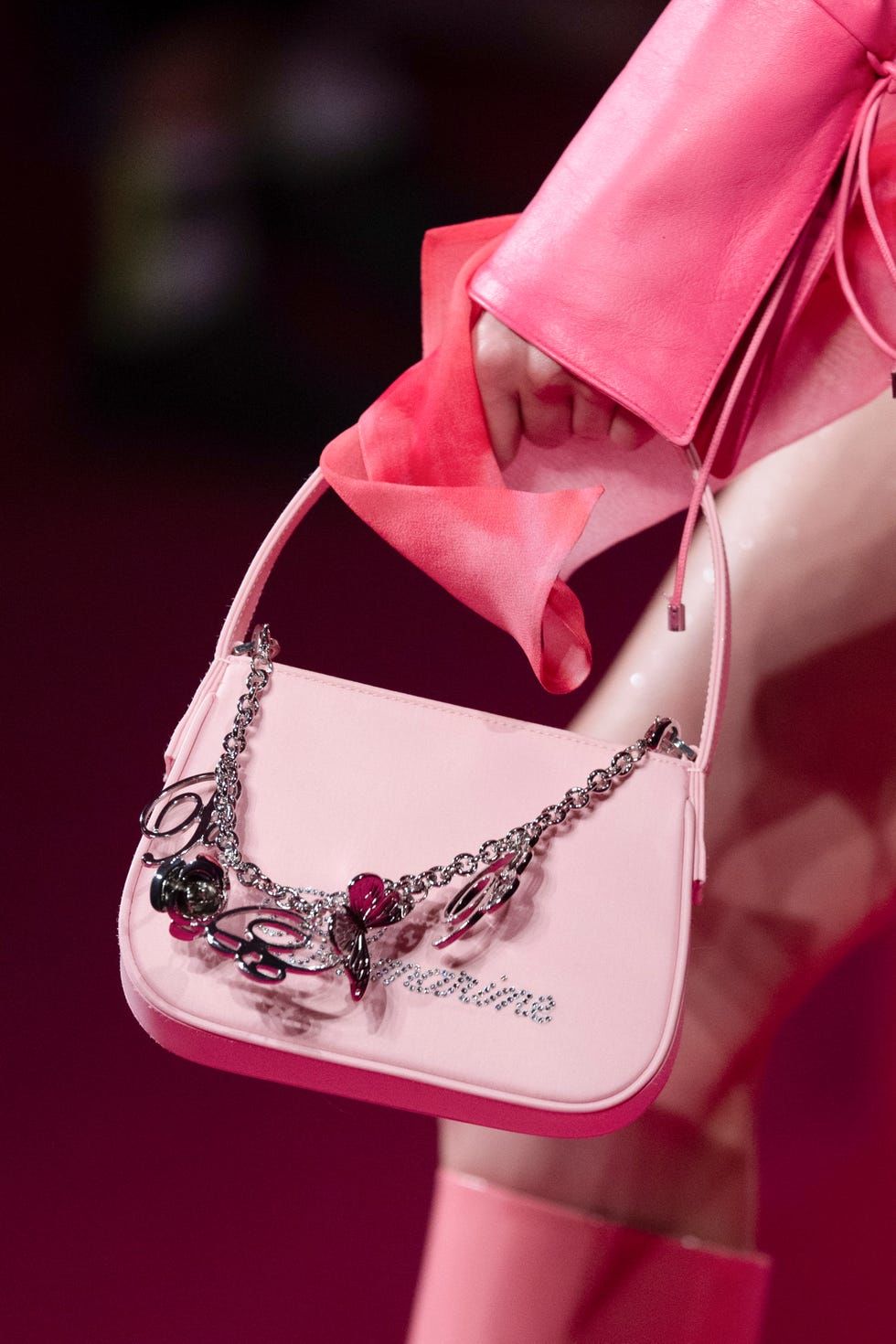 There's been no shortage of handbags adorned with metal chains in seasons past, but this year, it's everywhere. Brands like Sonya Lee, Kara, and Blumarine embraced big, bold hardware, mostly in silver colorways.