We knew it from the start, Sylvie is the real style icon of 'Emily in Paris'. Here's, we're breaking down some of our favourite looks.
Oui, the rainbow pinatá that is style in Emily in Paris continues to rain down upon us, sprinkling us in an array of Chanel gingham confetti. We just can't seem to get enough, and it's not just from the title character alone. Although, Patricia Field makes a serious case for this. If the series has shown us anything it is that great style hangs off the sidelines, whether it's Camille with her penchant for impeccable tailoring and effortless layering, or Mindy with her overzealous ruffles and remarkably chic oversized straw hats. However, the true style winner of Emily in Paris is in fact Sylvie; Emily's exceedingly stony and sophisticated French boss.

Stony is right, because if nothing else, Sylvie has proved she's a stone cold fox; throwing adequate caution to the wind for the case of ageism on mainstream television. Played by actress Philippine Leroy-Beaulieu who at 58 could give us all a run for our money, Sylvie abhors the notion that women who age, are forgettable. Non. Women who age are the ones who jump into the French Riviera bikini clad after a rendezvous with an equally sexy French boyfriend. Never to be outdone, Sylvie is a fashion evolutionary, she follows considerate rules from the French rule book, while also breaking them with poised irreverence. If looks could kill we know she's the one delivering the kill shot with aplomb. Somehow we think she'd be the only one viable of taking Miranda Priestley's job.

As a loyal servant to her Savoir office style, we've thrown together a list of our favourite Sylvie moments of the two seasons so far. As it turns out, cigarette leg pants are only best accompanied by a cigarette in the hand.


Oversized Belts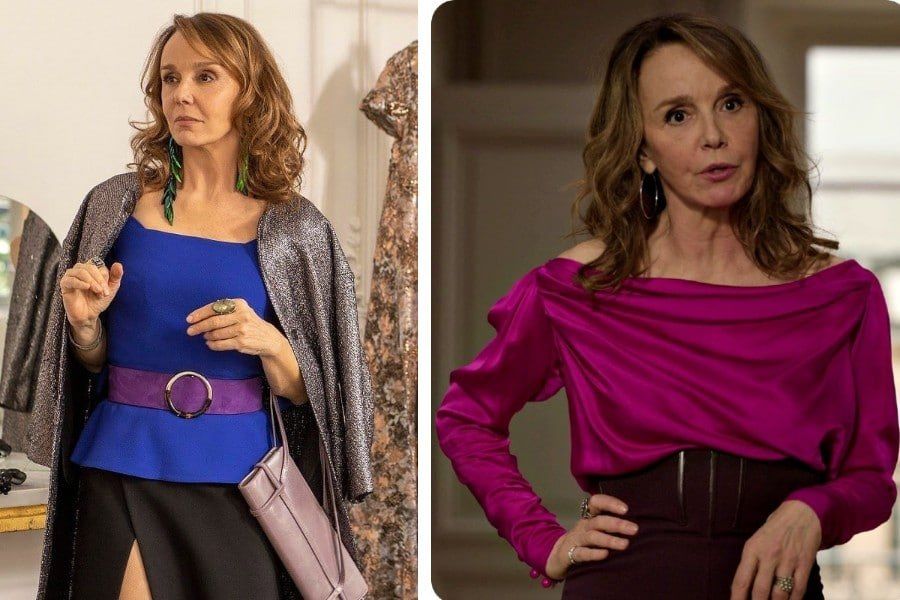 If you needed any convincing that the 80s were back, then look no further than the master herself. With each ensemble of Sylvie's never shy of a wide waist belt. Giving shape and true architectural style craftsmanship, we understand our sudden need to hunt them down post haste.


Riviera Chic
Well for one thing, we'd very much like to know Sylvie's exercise regimen and for another we'd like to thank her personally for allowing the La Piscine era swimwear to make its humble return. Giving us major Jane Birkin vibes, it's the 60s simplicity here that is so effortless. Age is but just a number.


Monochrome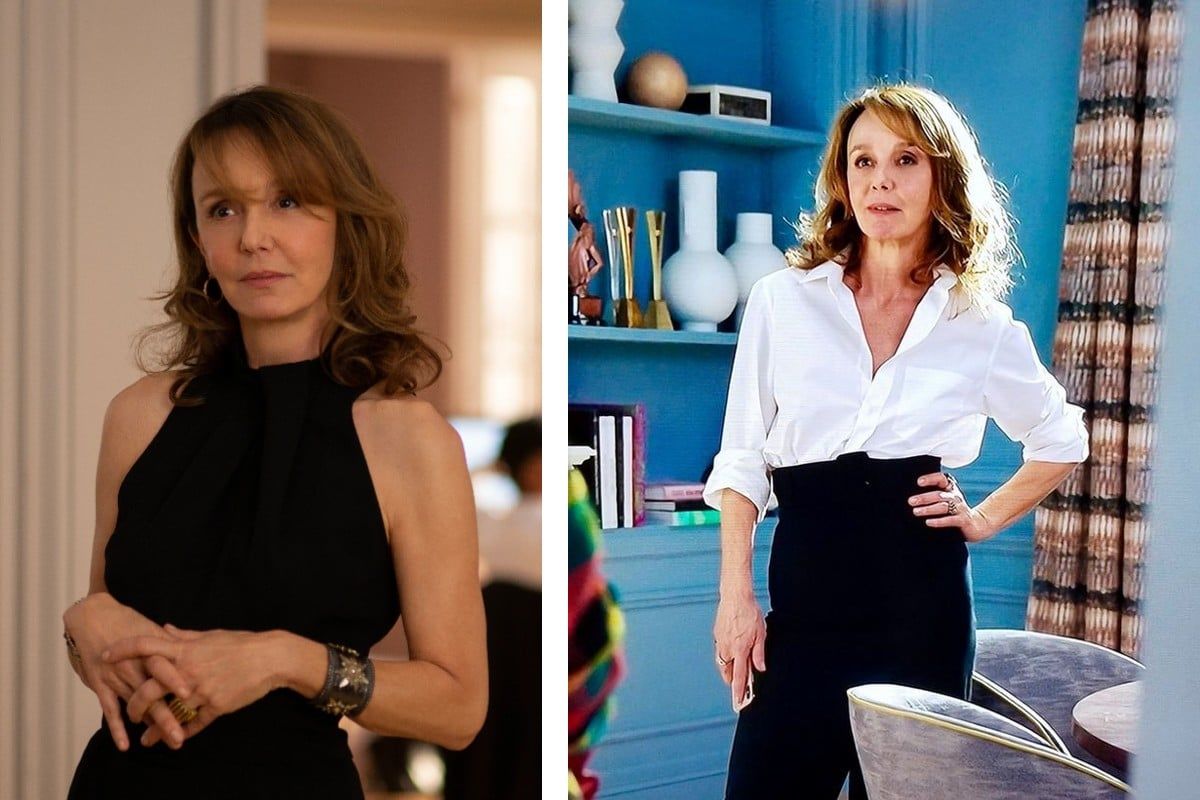 If there is one thing the French know it's understated – of course doing this in the office is a necessary course of action. Showing off at Savoir just wouldn't be Sylvie's style. Whether it's her high necks, or perfectly tailored pencil skirts offset by a simple white business shirt, she knows how to keep it chic and minimal.


Emerald Green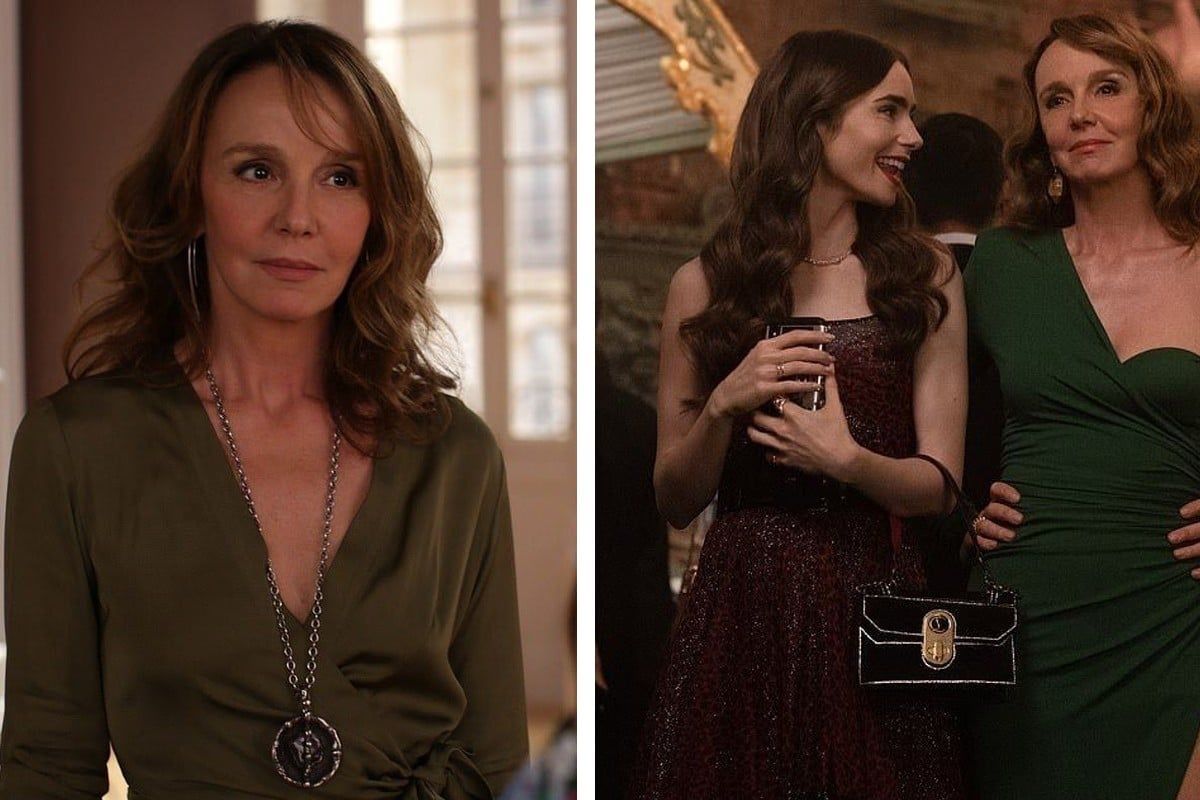 Green is the perfect colour accent for Sylvie, not only exuding power and financial abundance, but being the perfect accessory to her mocha lined lips. Mix it in with the right level of gaudy French antiquity and it's a hit.


Drapery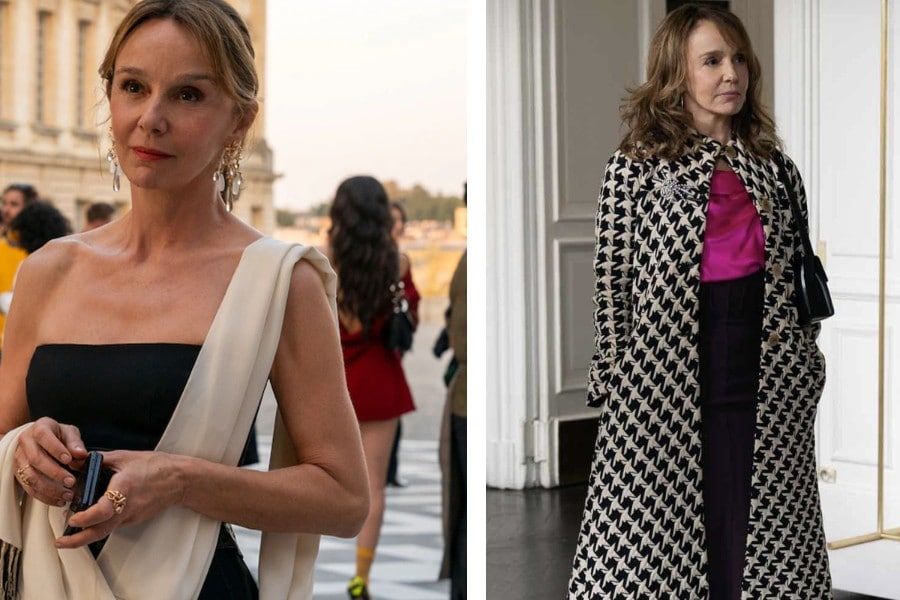 We've never met a piece of outerwear that doesn't love the French. Of course here, Sylvie reminds us all that the outfit is simply never finished without adequate drapery. Whether it's bold patterns or sheath silk. It's all working for us!

Obsessed with the style of Sylvie on Emily in Paris but still wanting more from our favourite stylish supporting roles? Take a look at some of our favourite looks from our girl Camille. On ways to be truly effortlessly chic.