A kitchen nook does not have to be a relic, confined to McMansions. With the right designer, it can be a modern space where you can start your day right.
There is no question that how you start your day can set the tone for how the rest of your day goes. While our mothers have long told us that breakfast is the most important meal of the day, too many modern families rush through it or skip it altogether. But with a beautiful place to drink a cup of coffee and nibble on something nutritious, it becomes that much easier to start your day with clarity and calm. The breakfast nooks featured in this post all show different ways that you can bring this kind of beauty and tranquility into your own morning.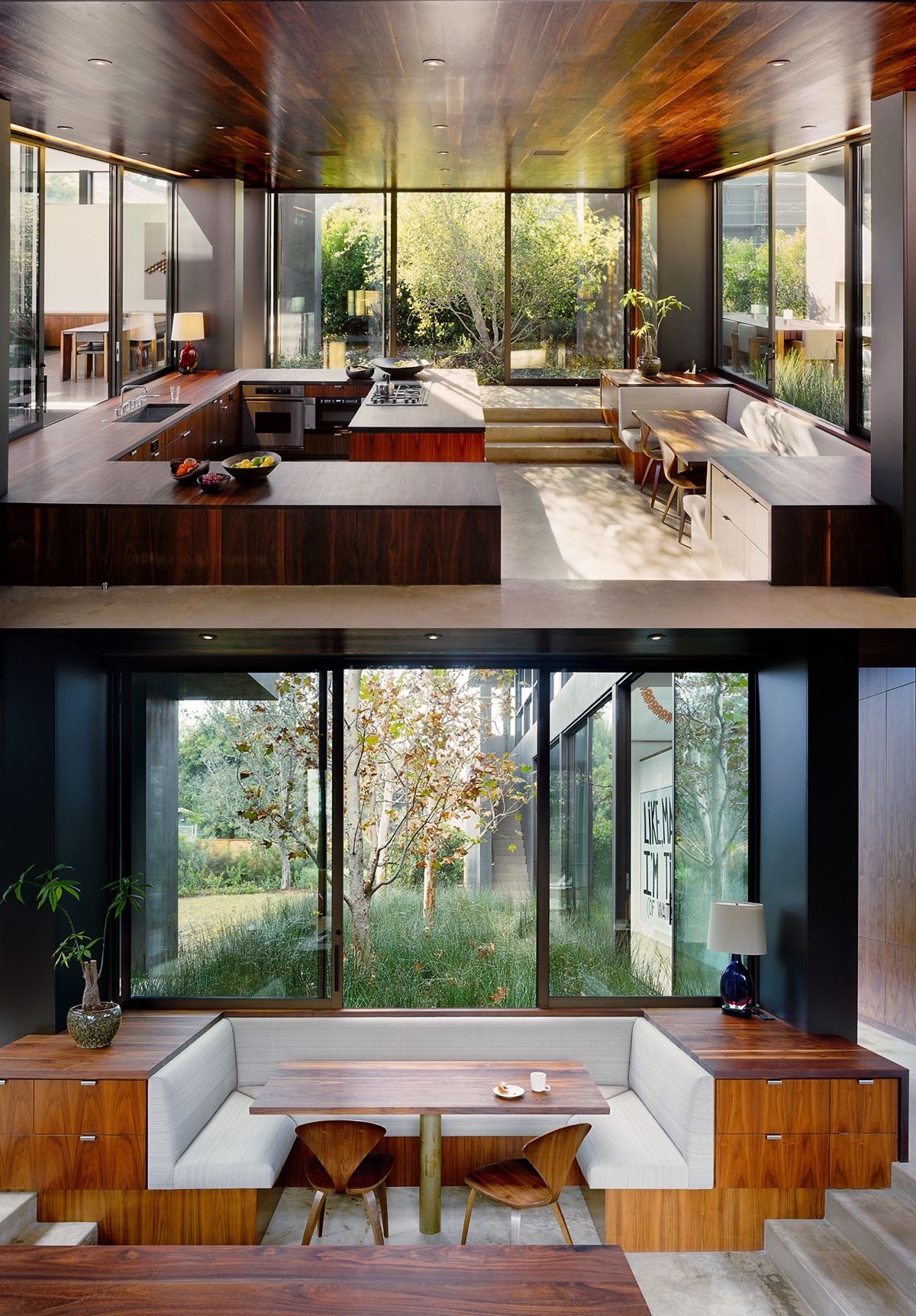 This expansive kitchen leaves plenty of room for a large and comfortable breakfast nook. The deeply colored glossy wood is enveloping while large windows open up into nature for a unique, charming experience.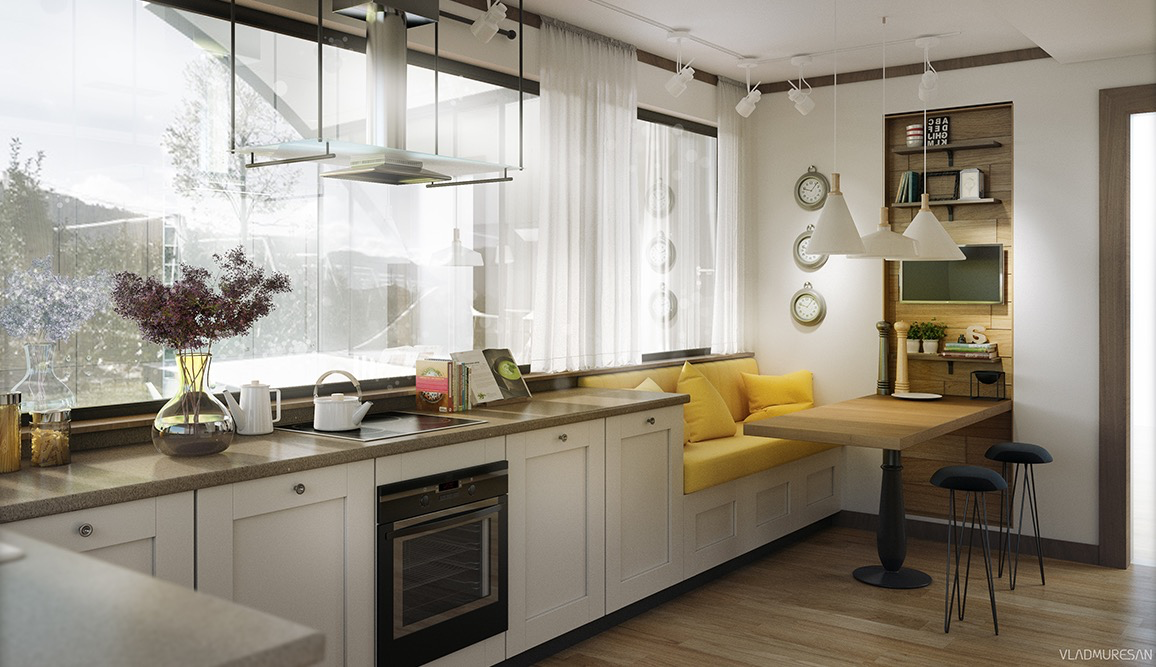 Of course, you don't need an enormous kitchen to reap the benefits of a breakfast nook. Here, a little splash of sunny yellow and a couple of stools make for the perfect place to start the morning. Three identical vintage style kitchen clocks dot the sidewall.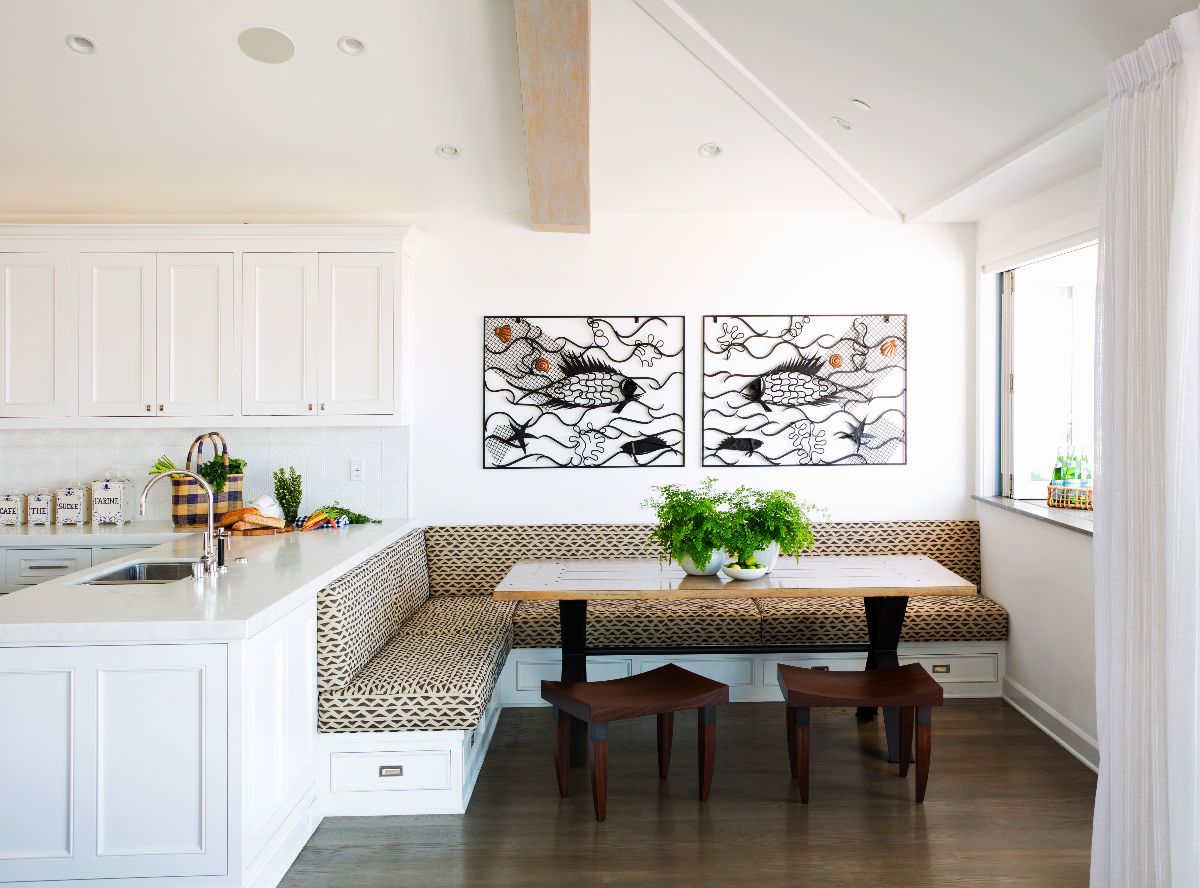 A highly modern take on the breakfast nook, the pattern on the bench cushions is eye catching while plenty of natural light sets the scene for a beautiful morning.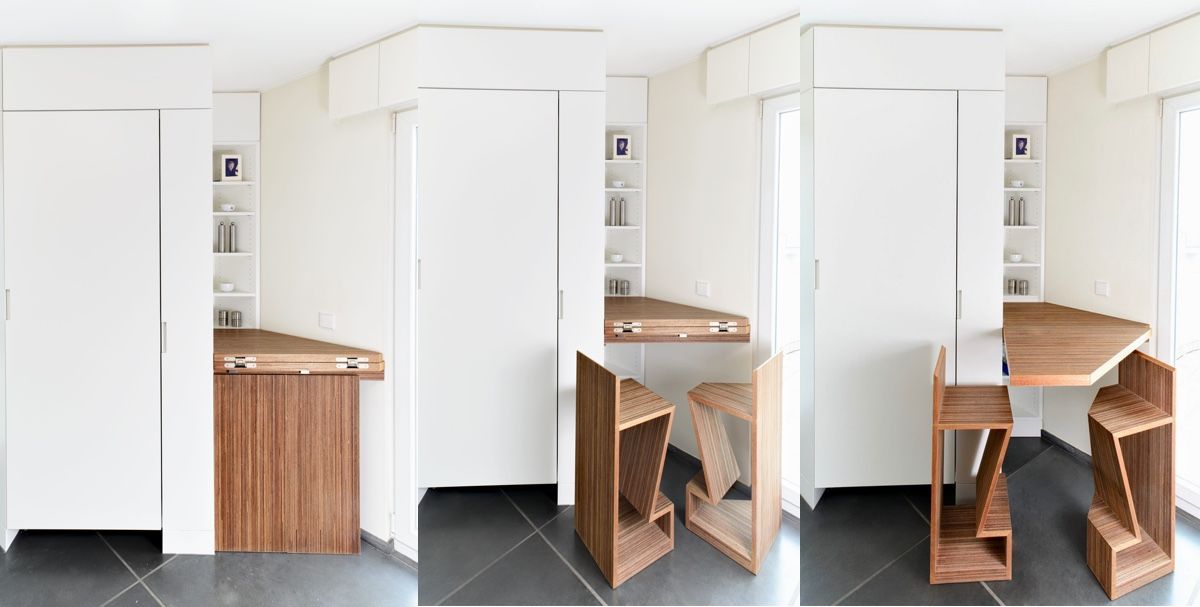 In a home with less space, creative storage is a must. This breakfast nook has carefully designed seating that slips underneath a fold out table when not in use. A lack of space does not have to mean sacrificing something so lovely as a breakfast nook if you know how to get creative.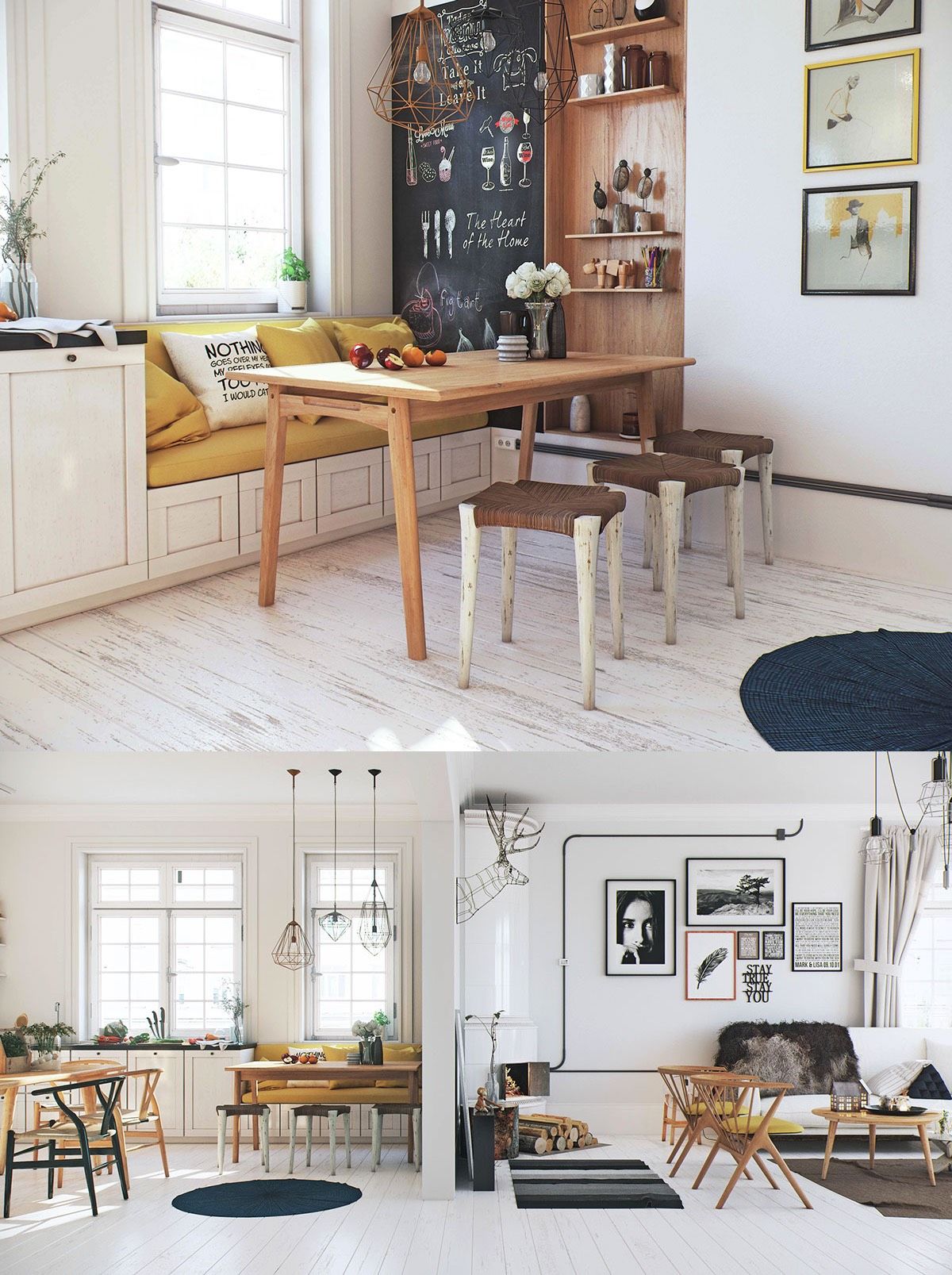 The spacious nook in this bright and stylish home uses colorful accents, industrial style lighting, and cute details like a chalkboard wall for a truly personal feel.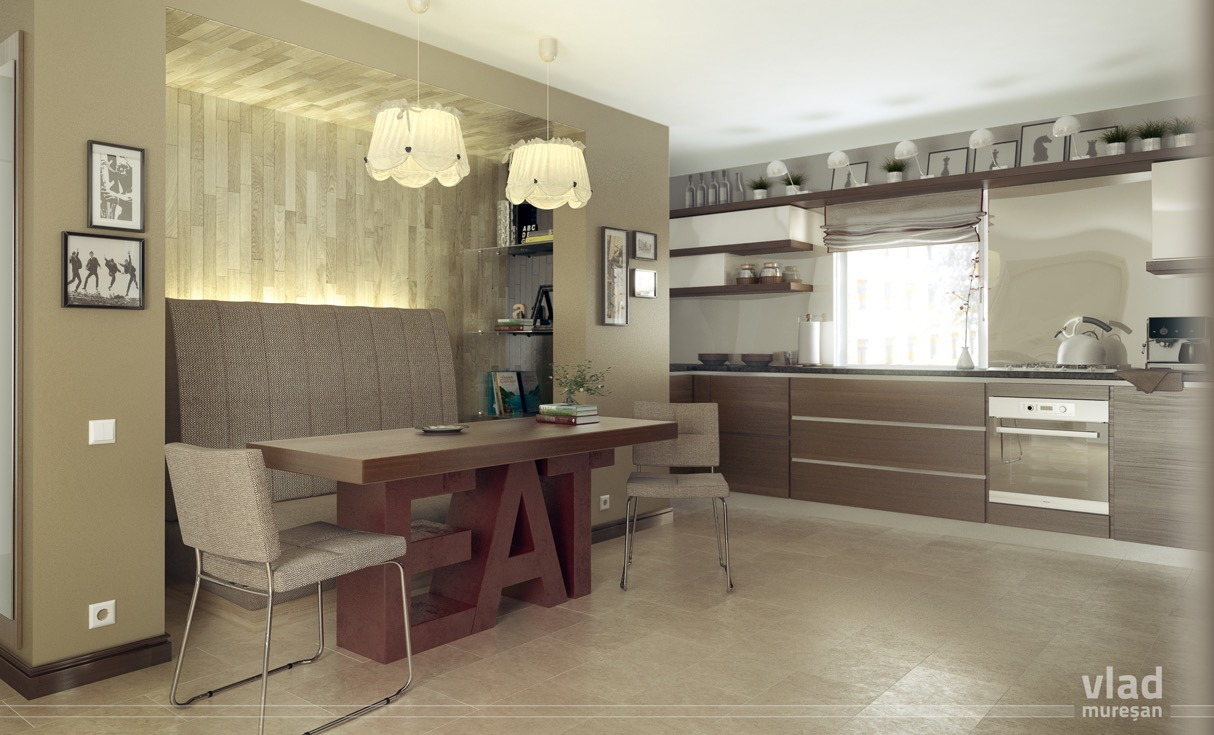 In an open concept design it can be difficult to find places to escape. This breakfast nook not only has a bit of whimsy with its "EAT" table but also allows a moment of retreat with its cozy recessed bench area.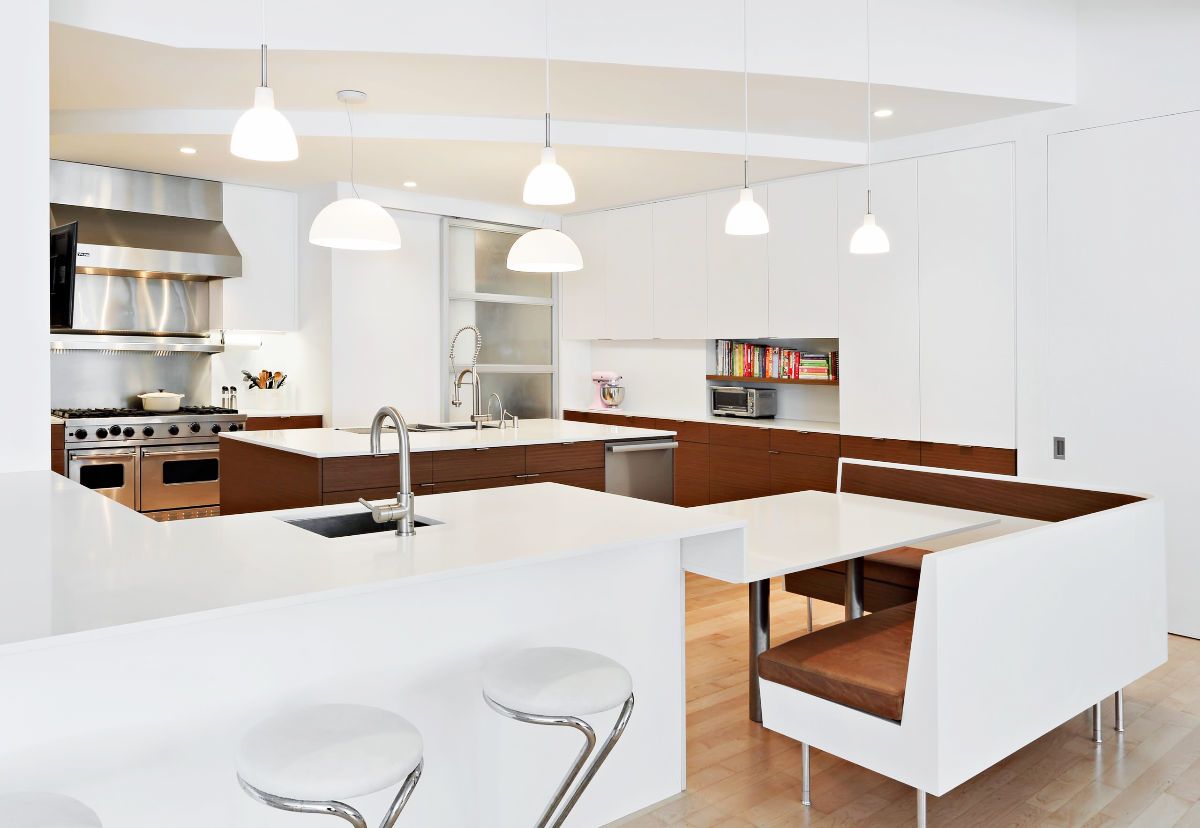 The bright white design of this kitchen and nook is the pinnacle of modern. Chrome and wood accents complete the stunning, chic look.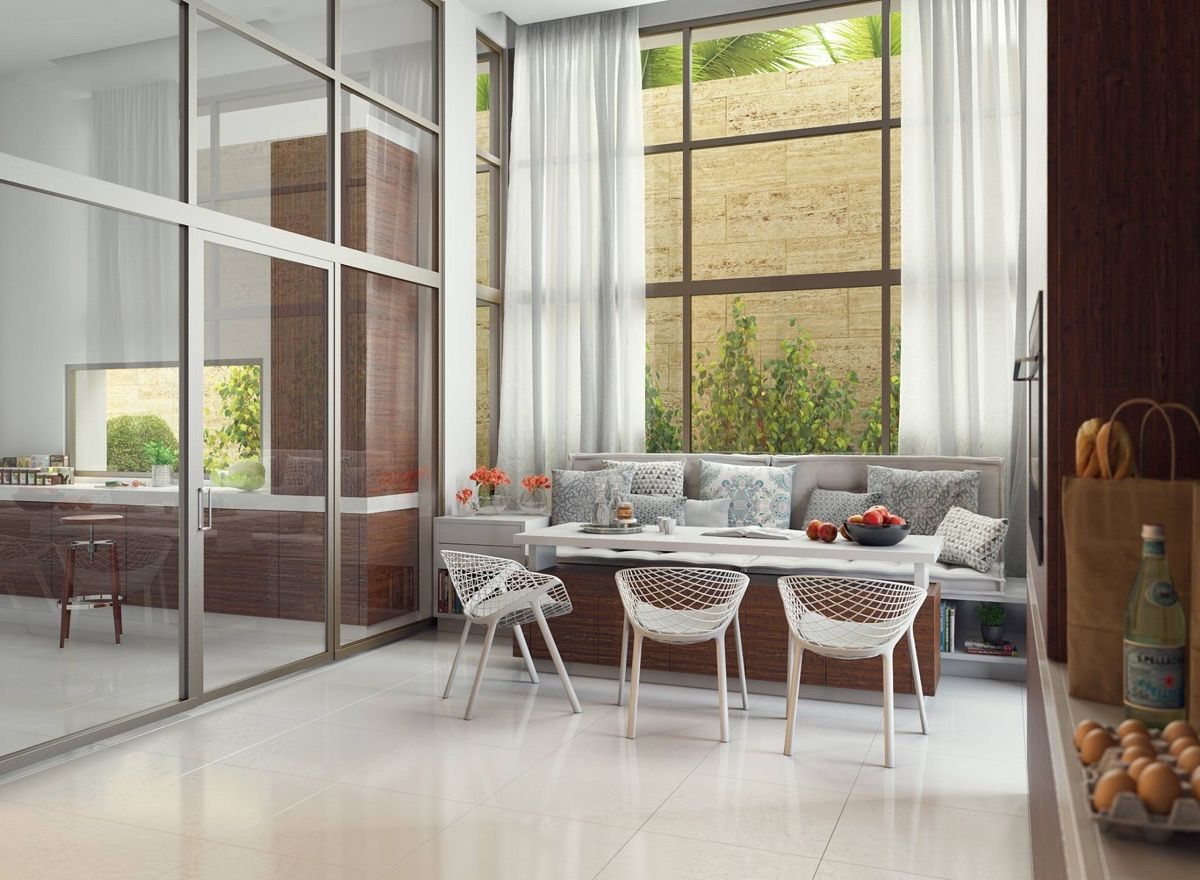 By nestling this breakfast nook against an enormous window, this design guarantees plenty of sunny breakfasts. The cozy bench and modern dining chairs complete the pretty design.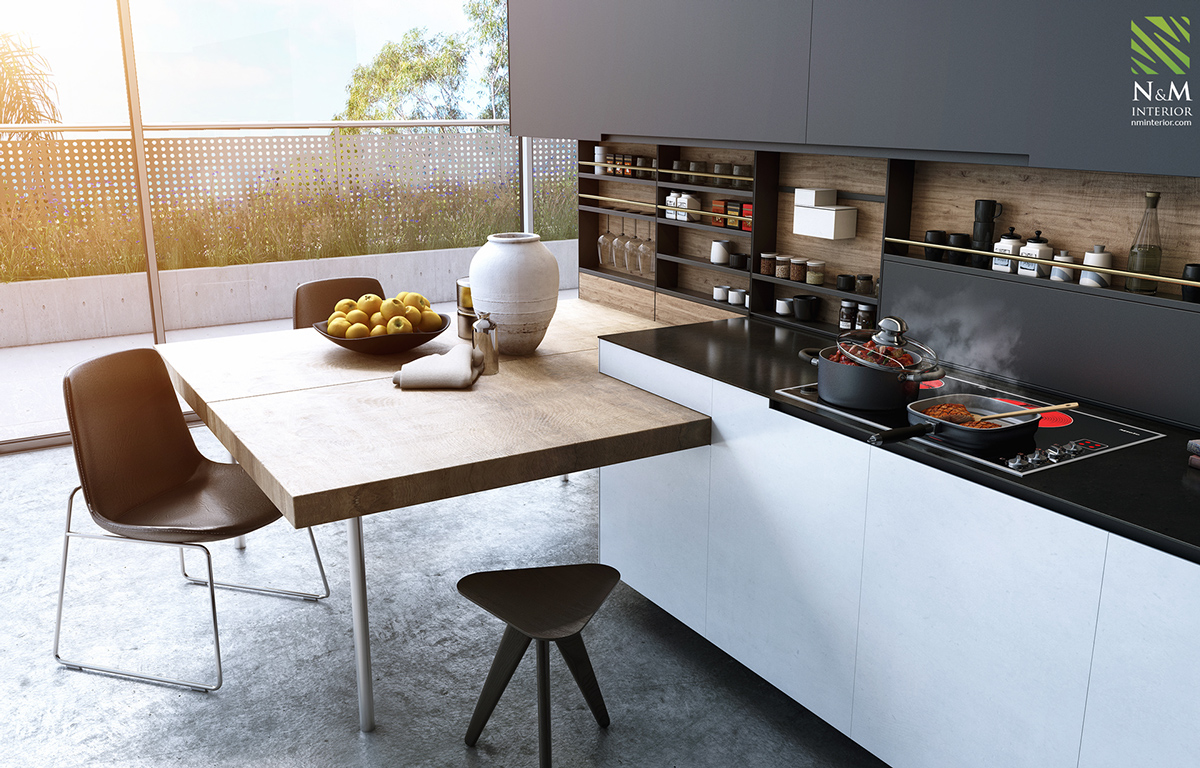 Although this kitchen doesn't have as much space as some of the other on this list, with the right modern furniture and layout, it is still possible to squeeze in a comfortable breakfast nook.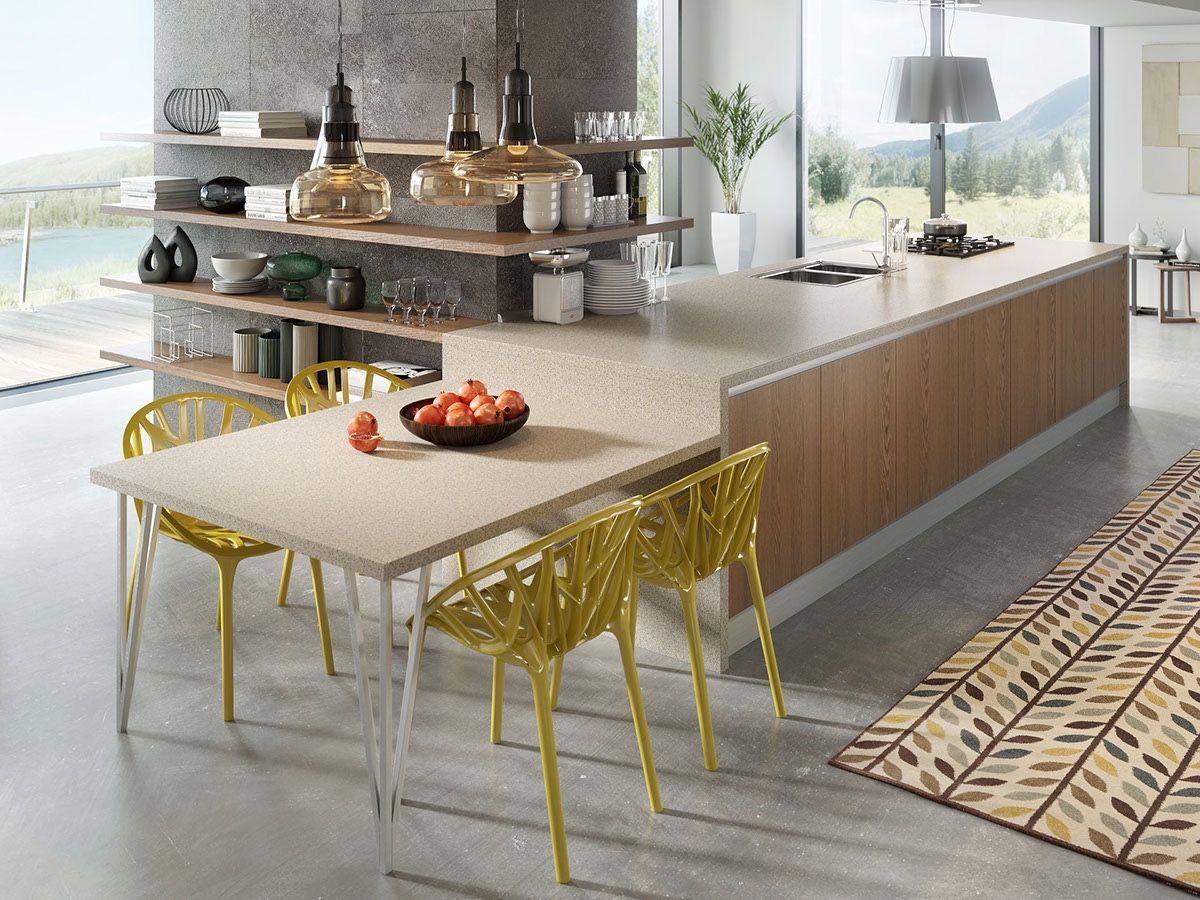 Less of a nook, this breakfast area is more of an extension of the kitchen counter, making it both cute and practical in case of a need for extra prep space.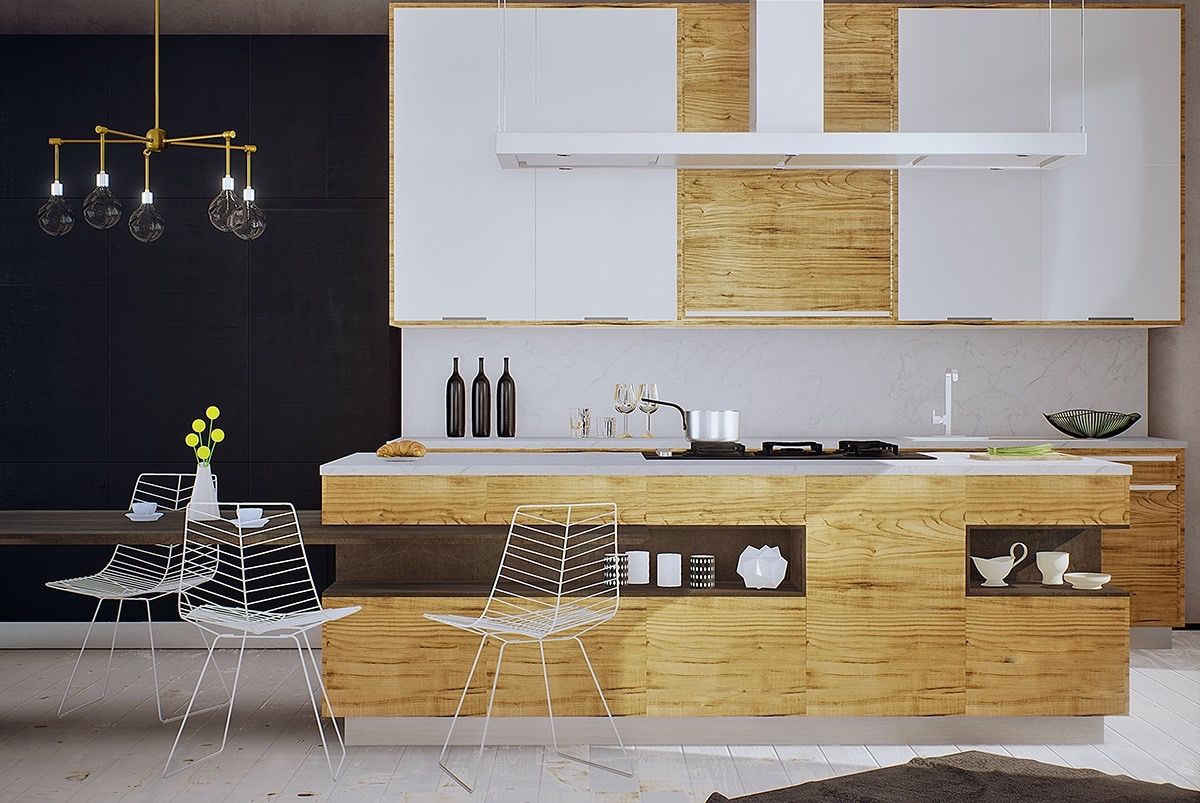 White and wood kitchens always have a special air of sophistication and this one is no exception. The creative white wire chairs are especially intriguing in this design.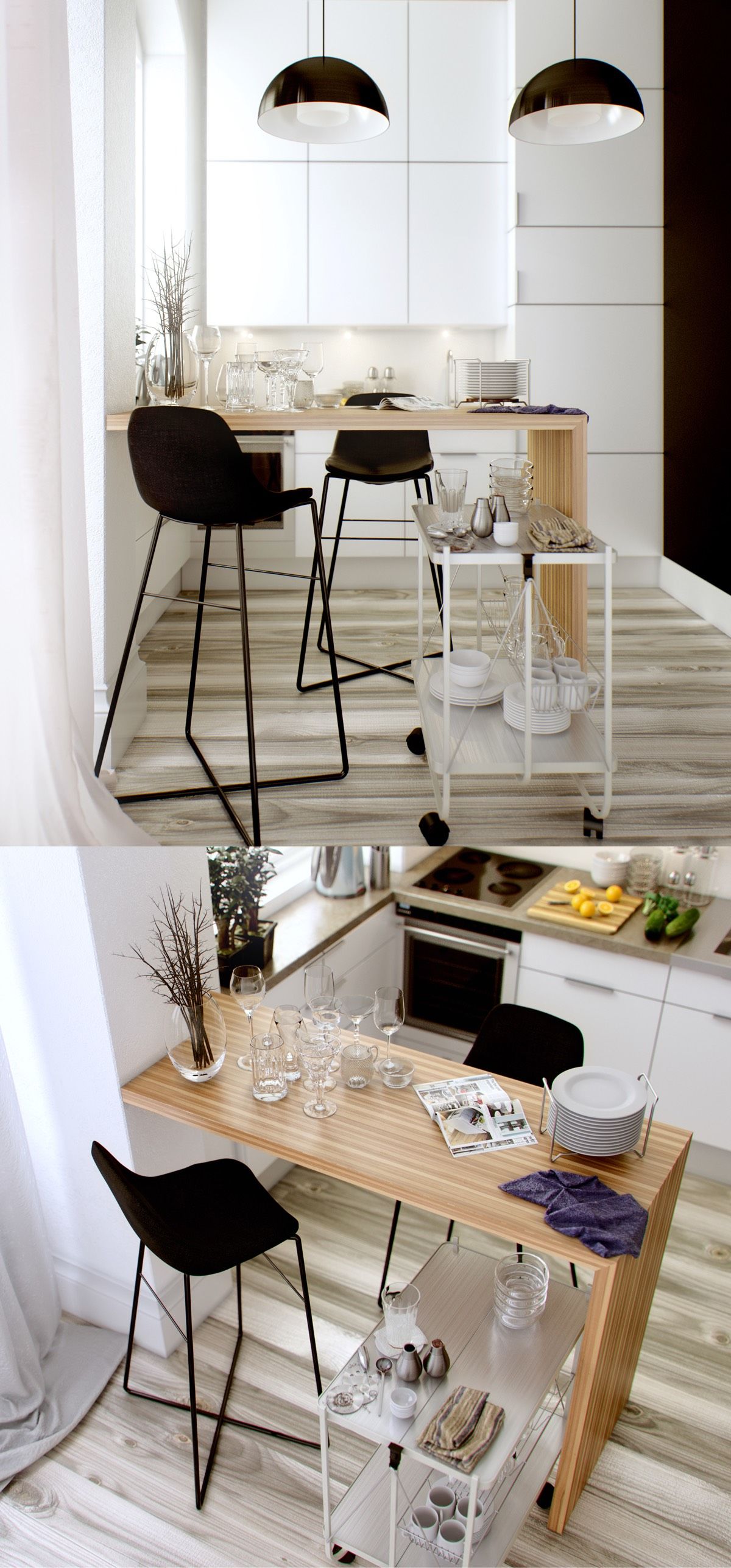 You don't need a family to make good use of a breakfast nook. Space for two is romantic and practical. The unique kitchen bar stools are idea for a grown up design like this one.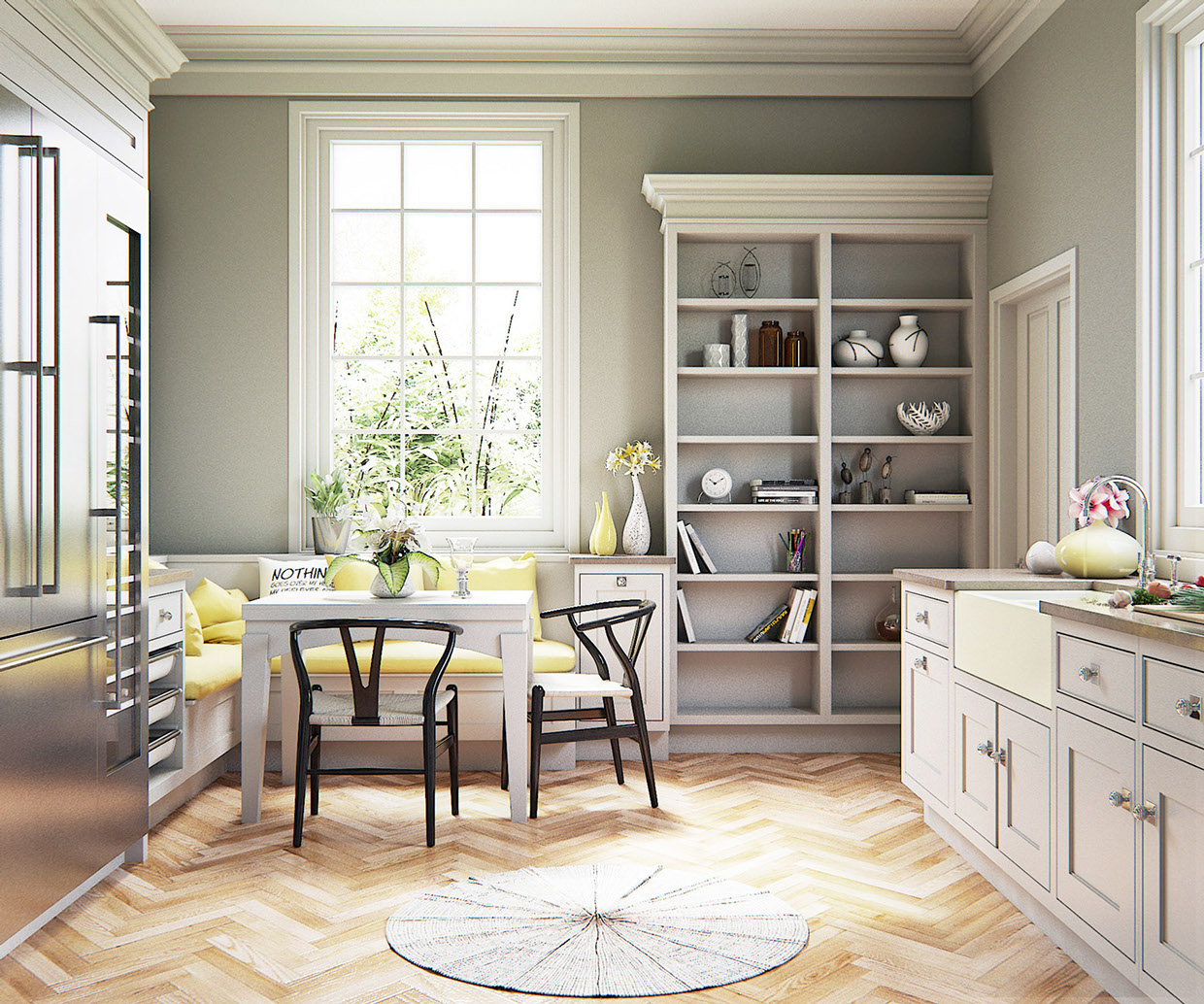 From the chevron wood flooring to the scandinavian style chairs this breakfast nook has a unique sunny, warm appeal.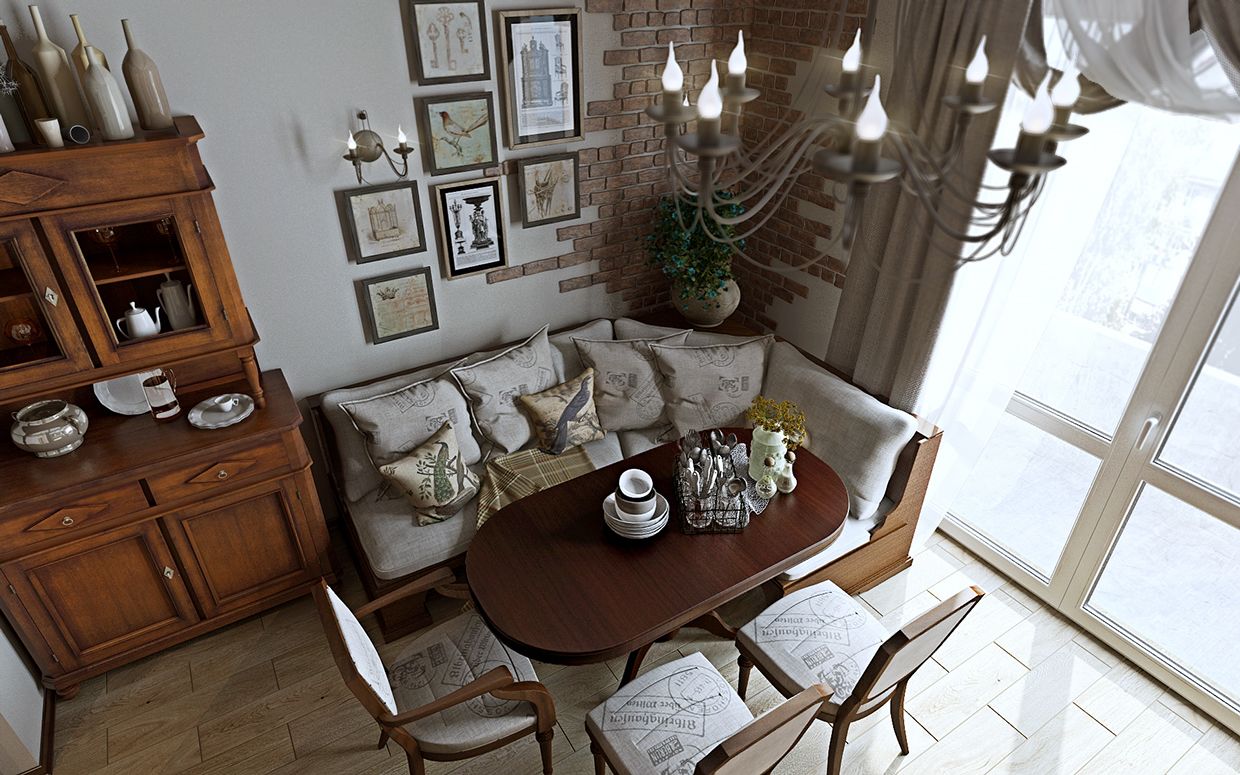 While many of the nooks featured here are decidedly modern, this heavier romantic style is also lovely. It is easy to imagine spending an afternoon tea nestled into this particular nook.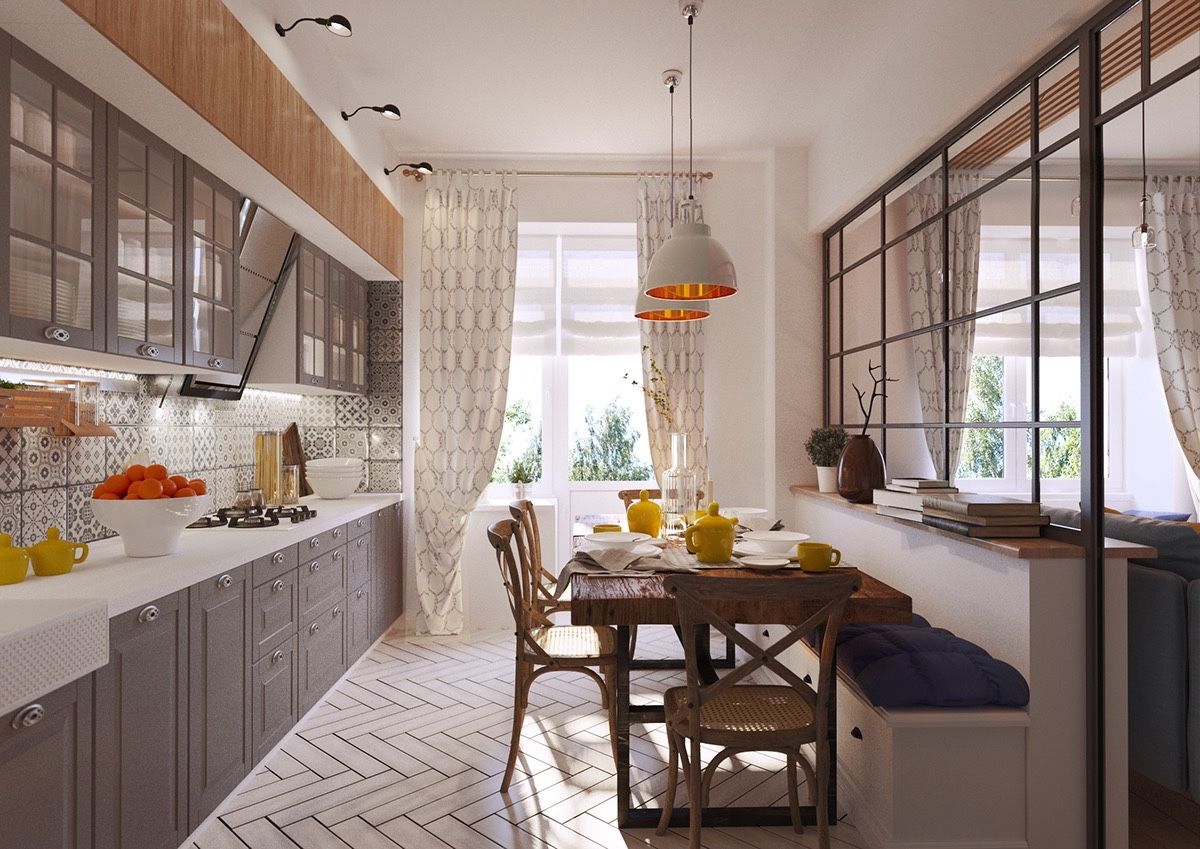 With plenty of seating, this in-kitchen area takes up quite a bit of floorspace but can double as a cozy spot to relax or do homework.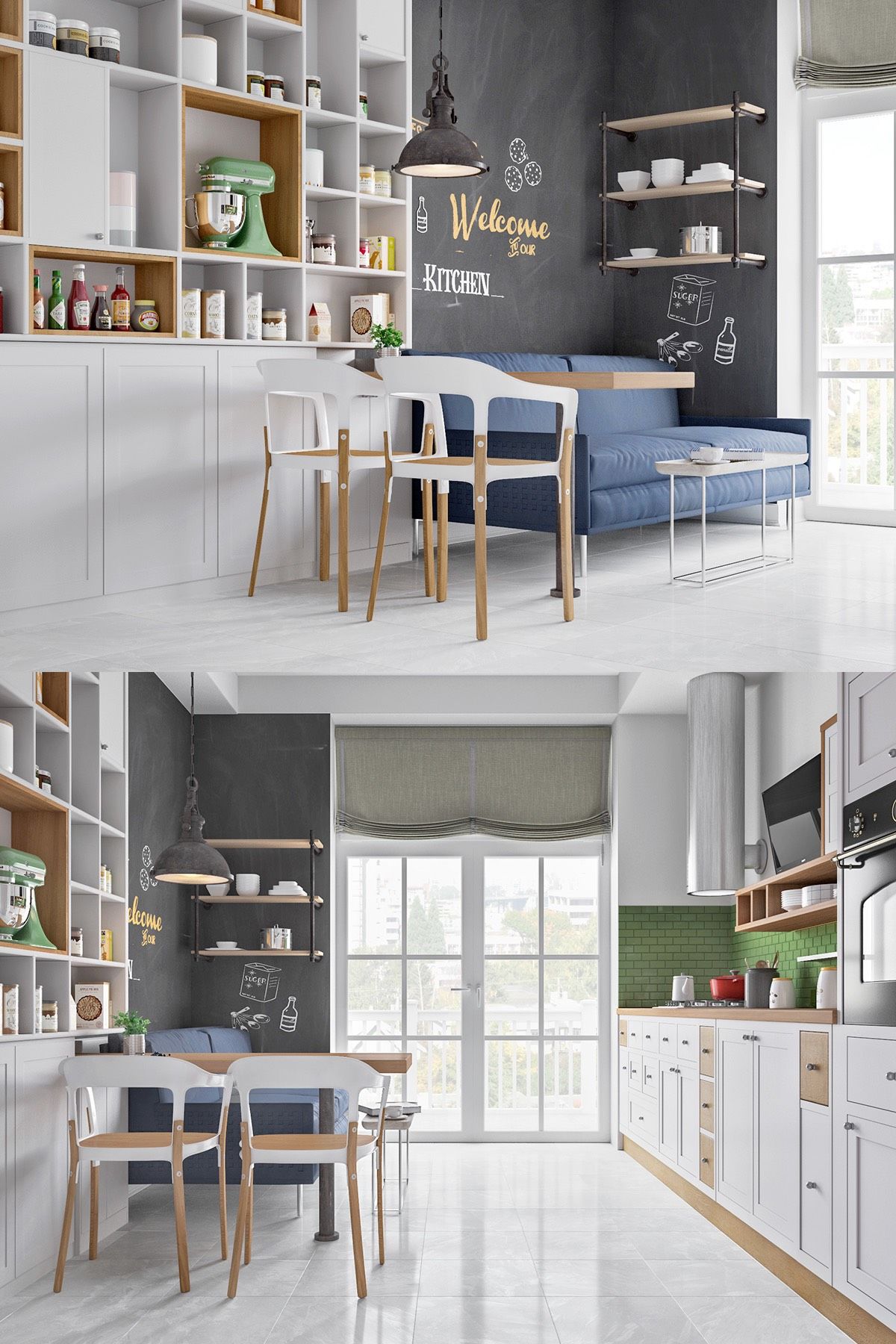 Another chalkboard wall and plenty of shelving give this bright, modern breakfast nook a creative and playful feel that works perfectly with the bright green kitchen backsplash.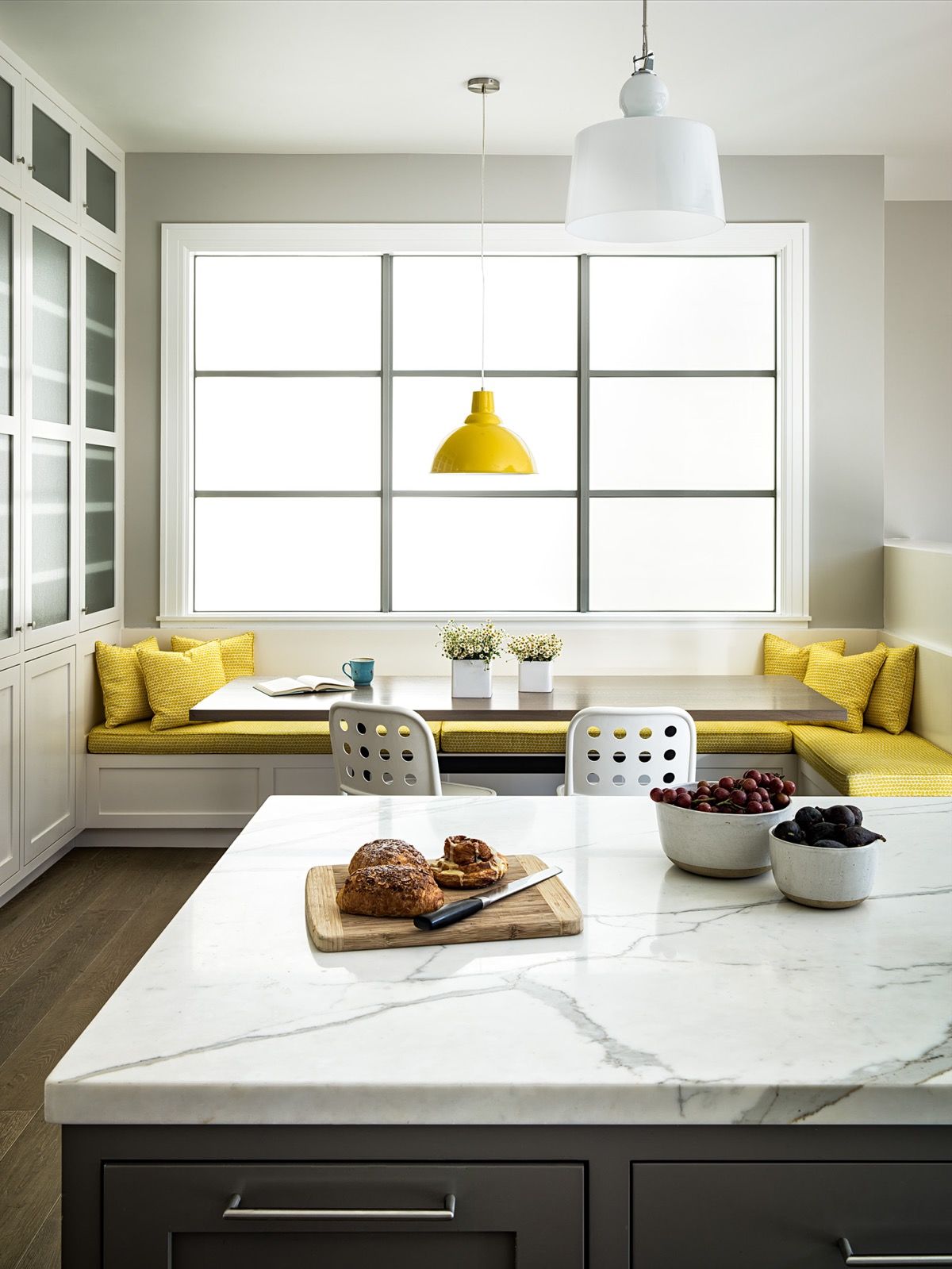 There is something so naturally clean about the lemony yellow color that this nook uses as an accent. It would certainly wake you up nicely, as long as there was some coffee to go with the color.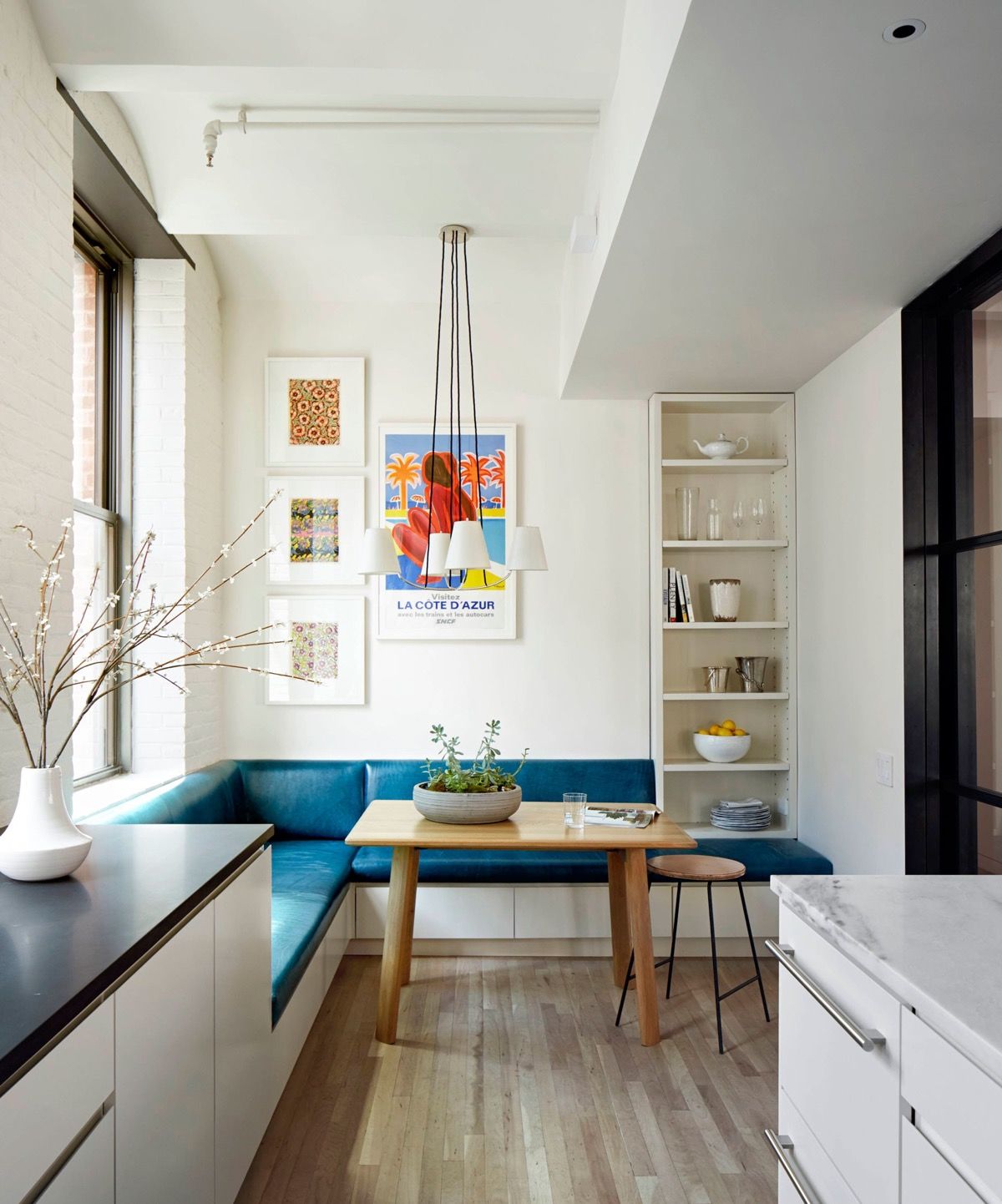 The pendant lighting and colorful art clearly demonstrate that this breakfast nook is a personal triumph and a place that the homeowner wants to spend time.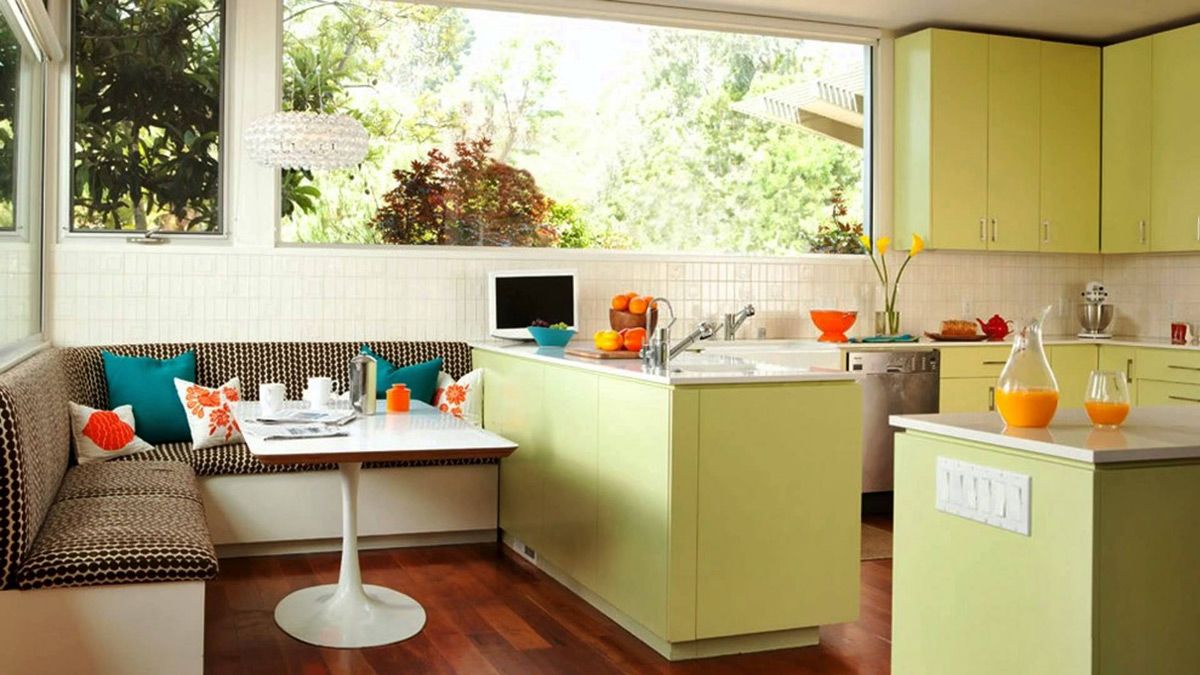 The design elements in this kitchen and nook are a throwback to the interiors of the 1970s. With a brown patterned bench, avocado green cabinetry and a space-age table, it's all the style with just a touch of the kitsch.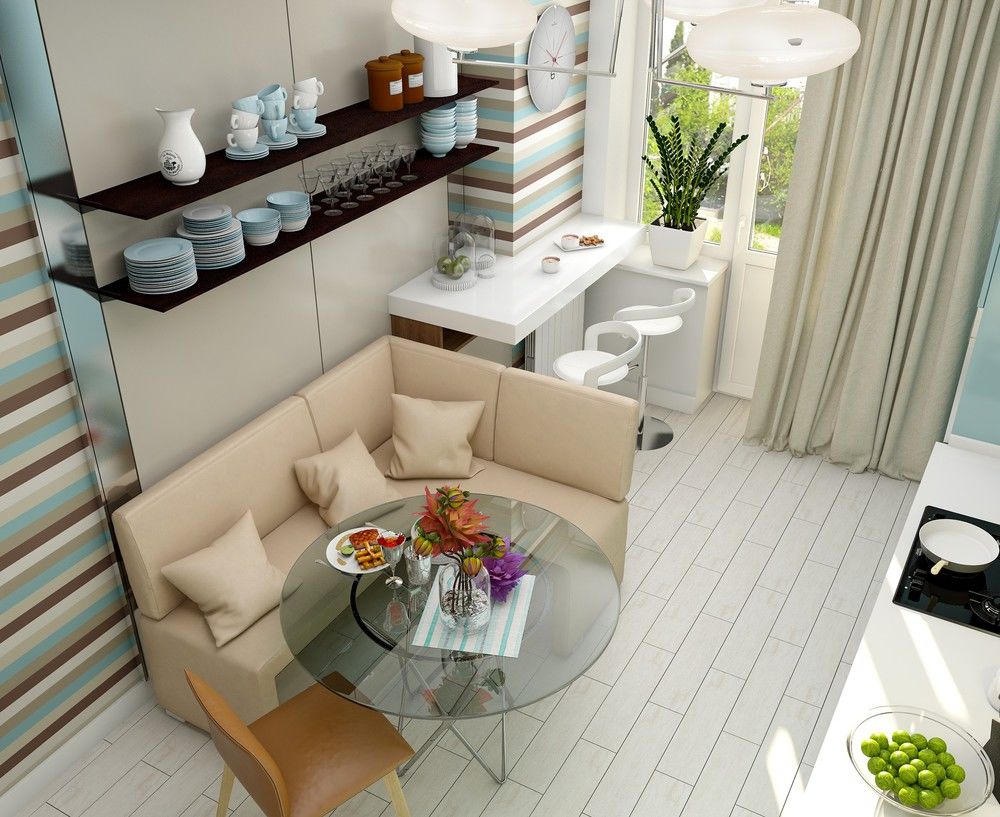 The use of neutral colors for the nook seating as well as the glass table are set off by the eye-catching striped wallpaper, which brings interest into an otherwise subdued design.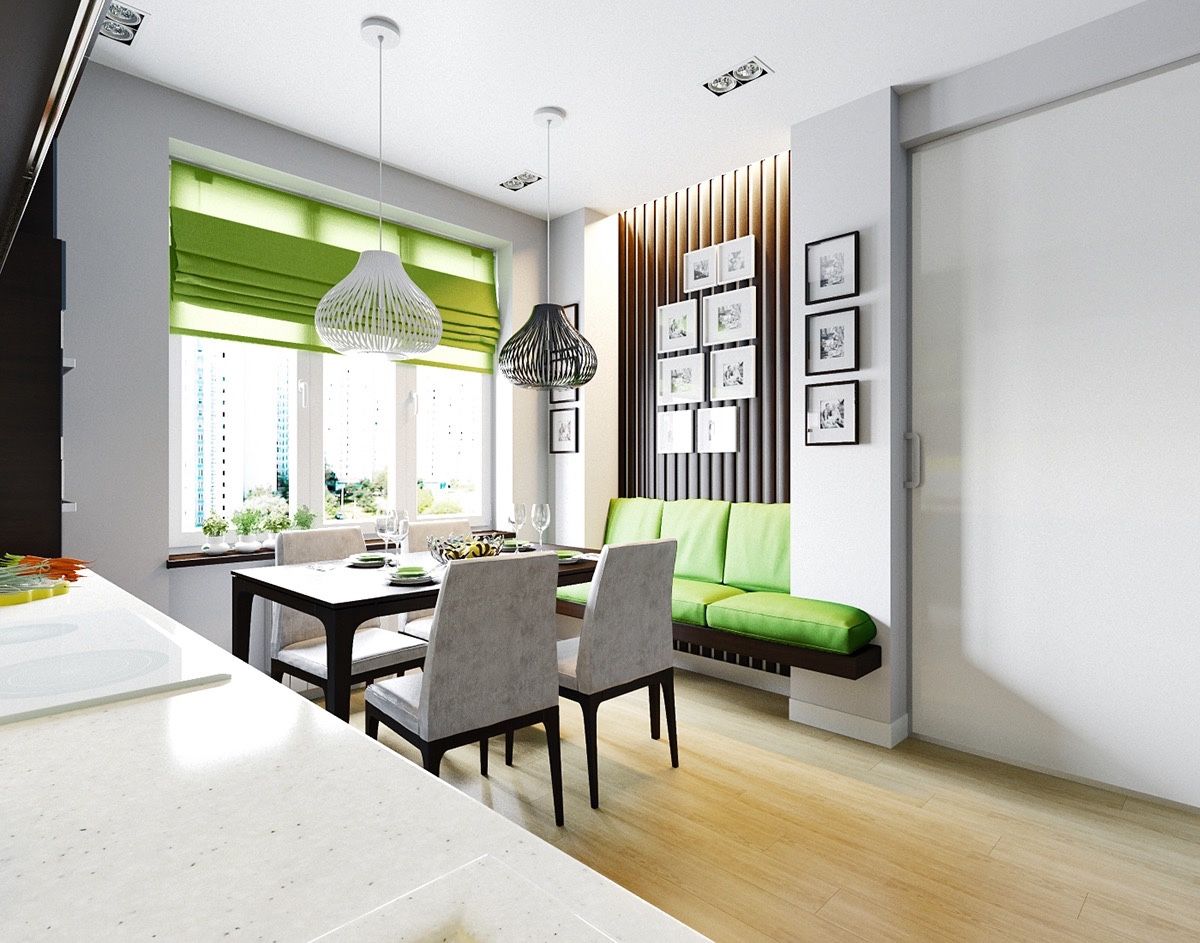 The unique kitchen pendants in this nook are almost overshadowed by the lime green accents. Instead, they work together for a kinetic, modern feel to this colorful nook.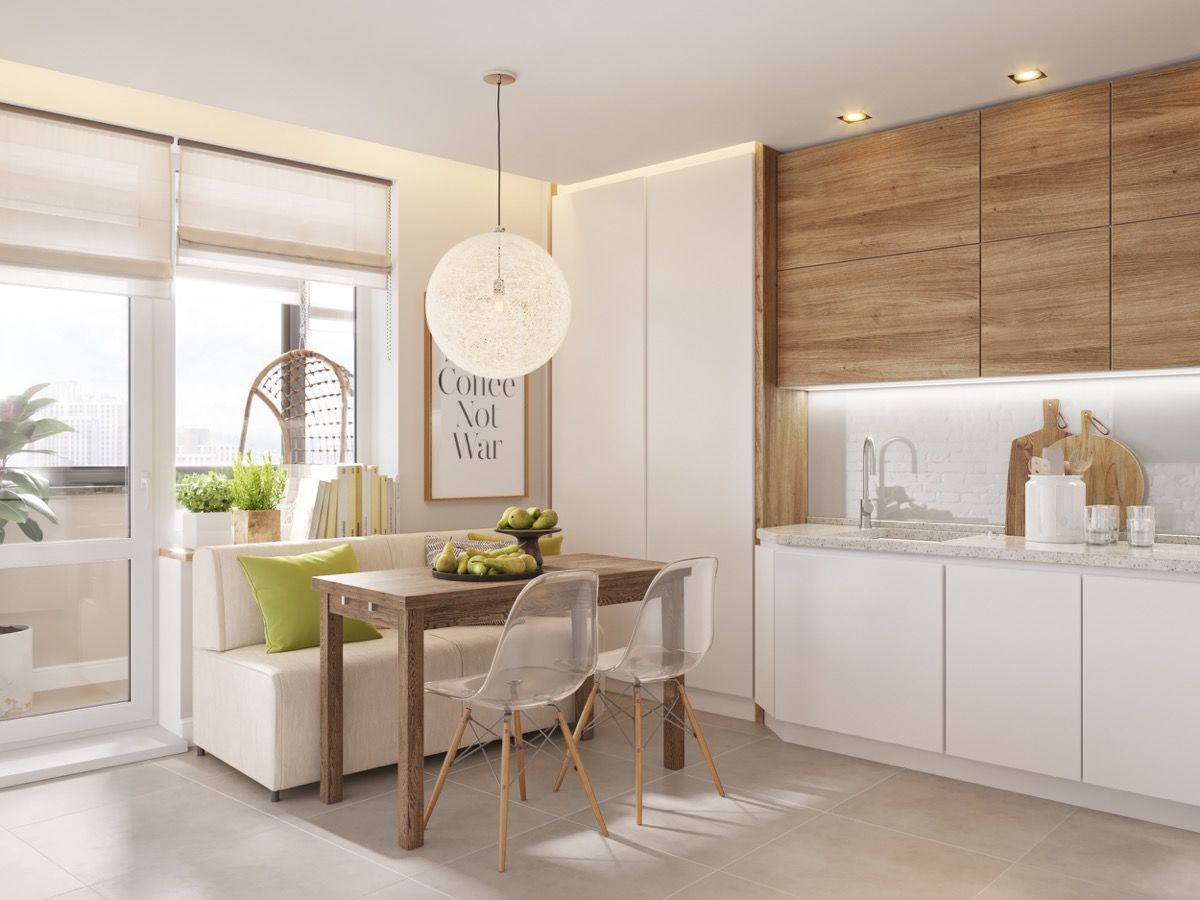 Finally, we return to a more subtle nook with classic white and wood choices, pretty pendant light and just a few hints of luscious green, thanks to the indoor herb planters.